Rainbow Almond Short Nail Ideas
Do you like rainbow tones? Do you want to remind you of cotton candy and your childhood nail art? So sweet crystal nails are a good choice. The pastel shades are so dreamy and girly, but you can get more creative in the design instead of simply choosing your favorite polish. And the dripping effect is particularly eye-catching because the paint runs down your fingers, creating an interesting visual effect. Choose a transparent or nude primer, and then choose your favorite shade as a reminder. You only need one color to look more laid-back, but nothing prevents you from experimenting with multiple tones simultaneously.
If you want something to convey happiness, then smiley faces are a good choice. Or maybe you want to use small heart-shaped stickers to express your feelings about love? There are no rules here. It's all about having fun and how your nails feel. Don't be afraid to try; wear bright clothes or layer on the ring for a bold look.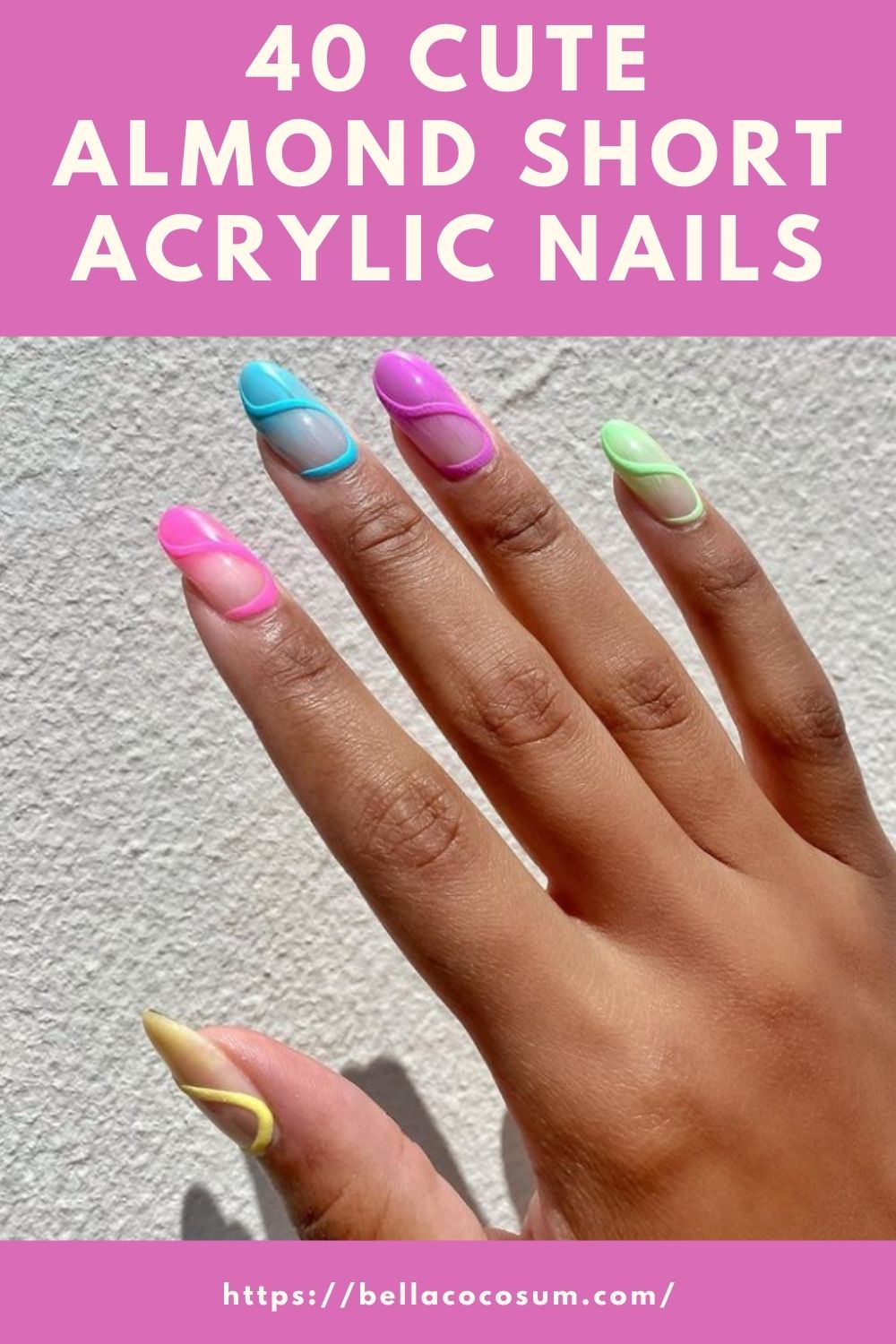 Colorful french tips in almond nail art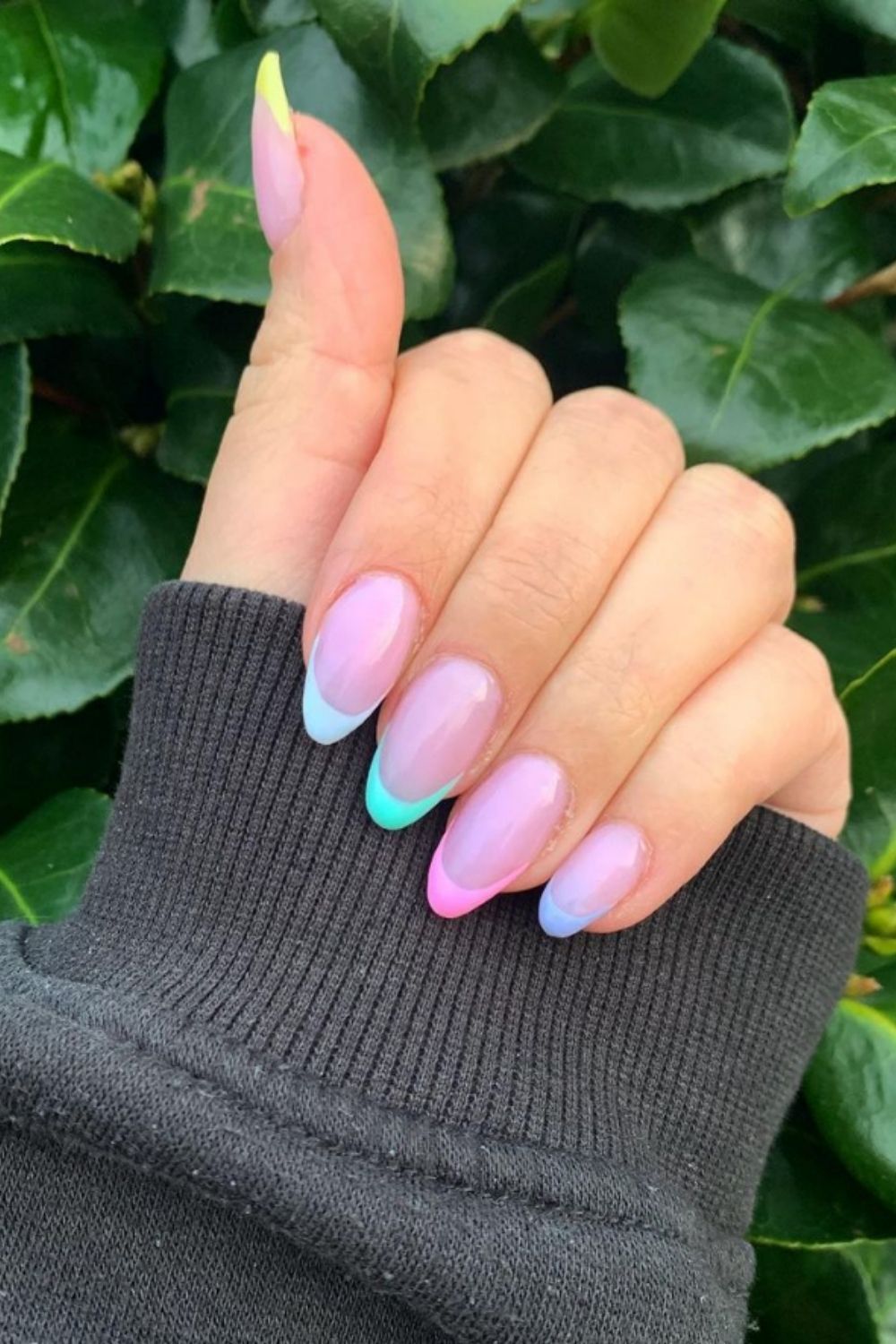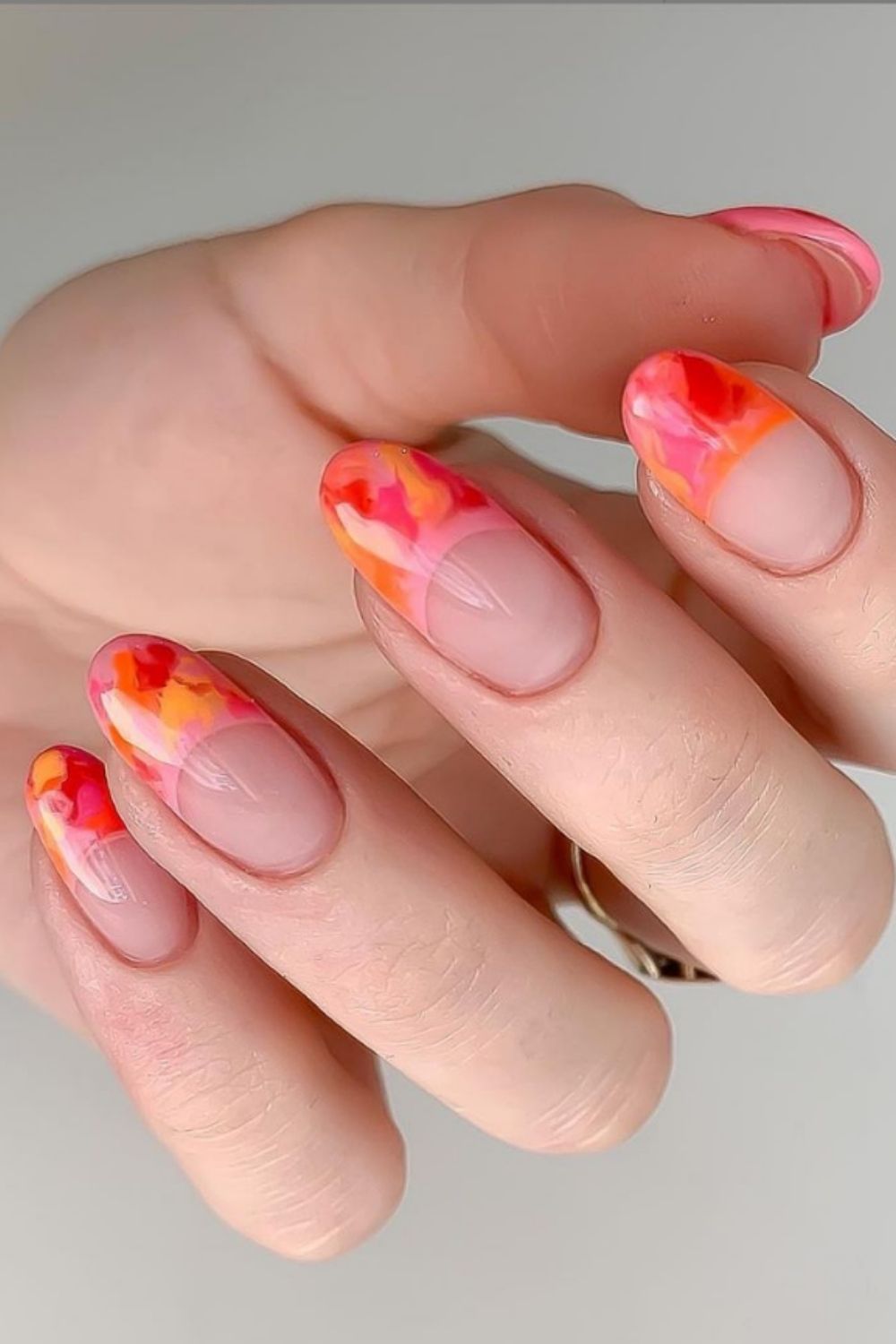 Heart in almond nail designs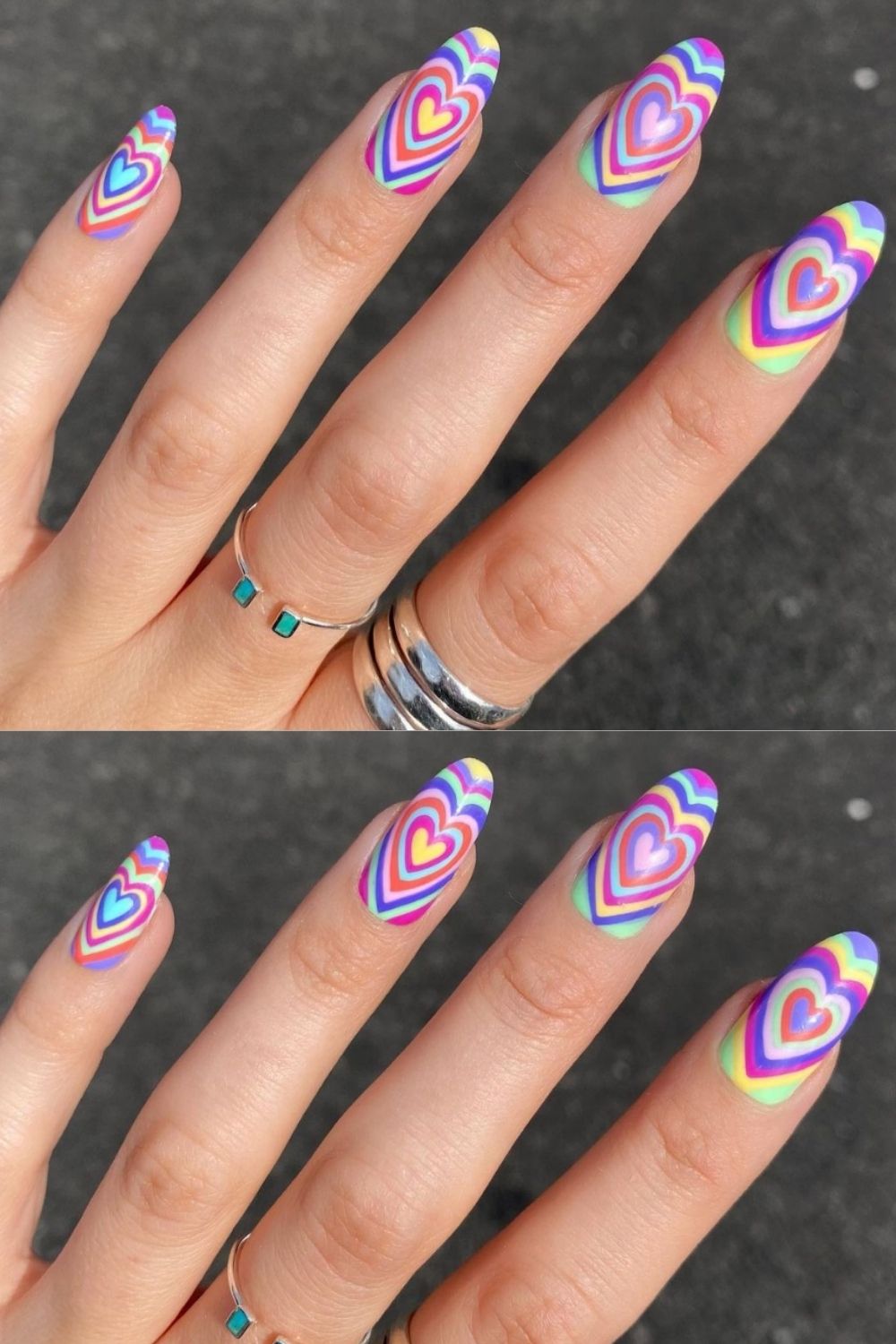 Pretty almond nails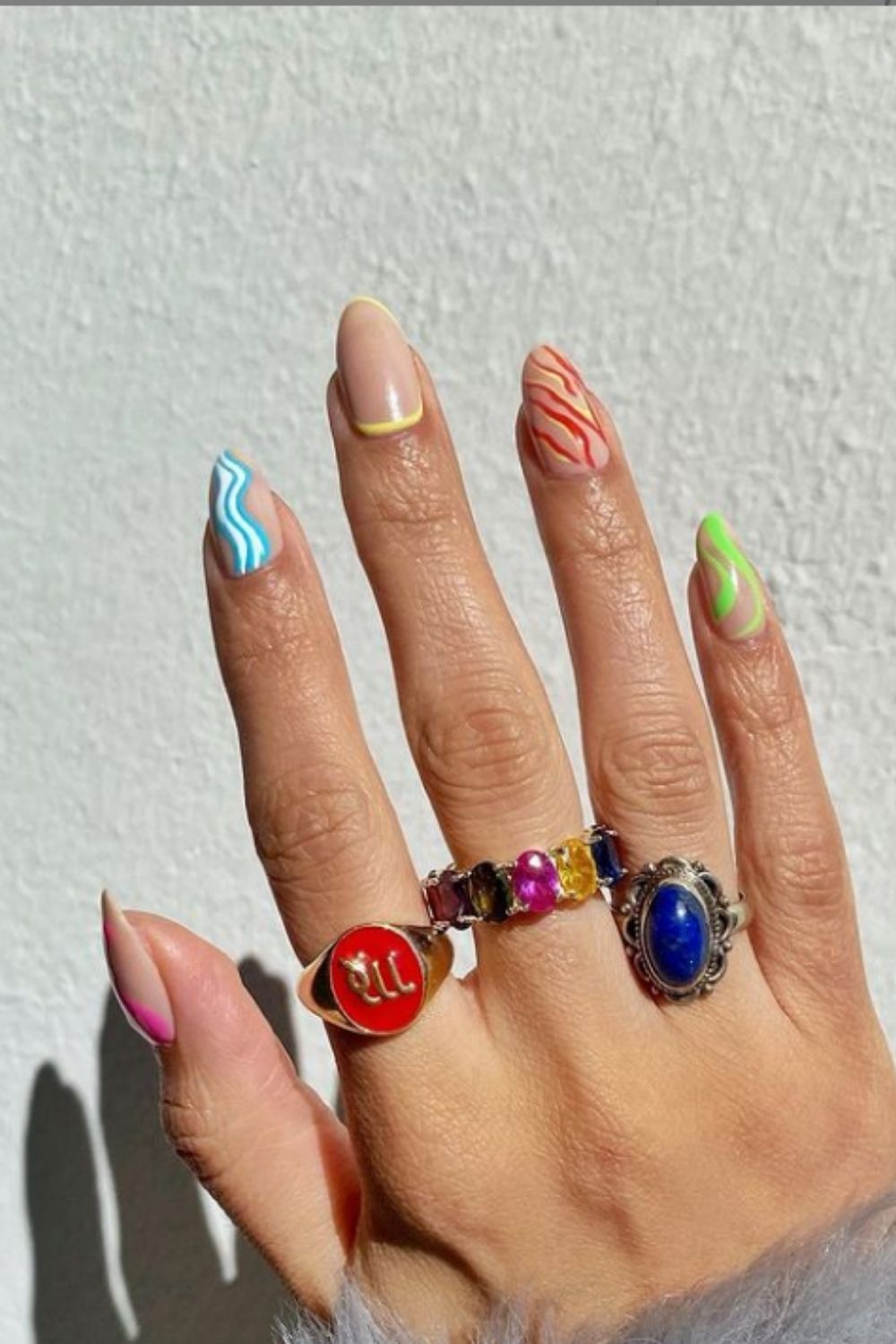 Stylish almond shaped nails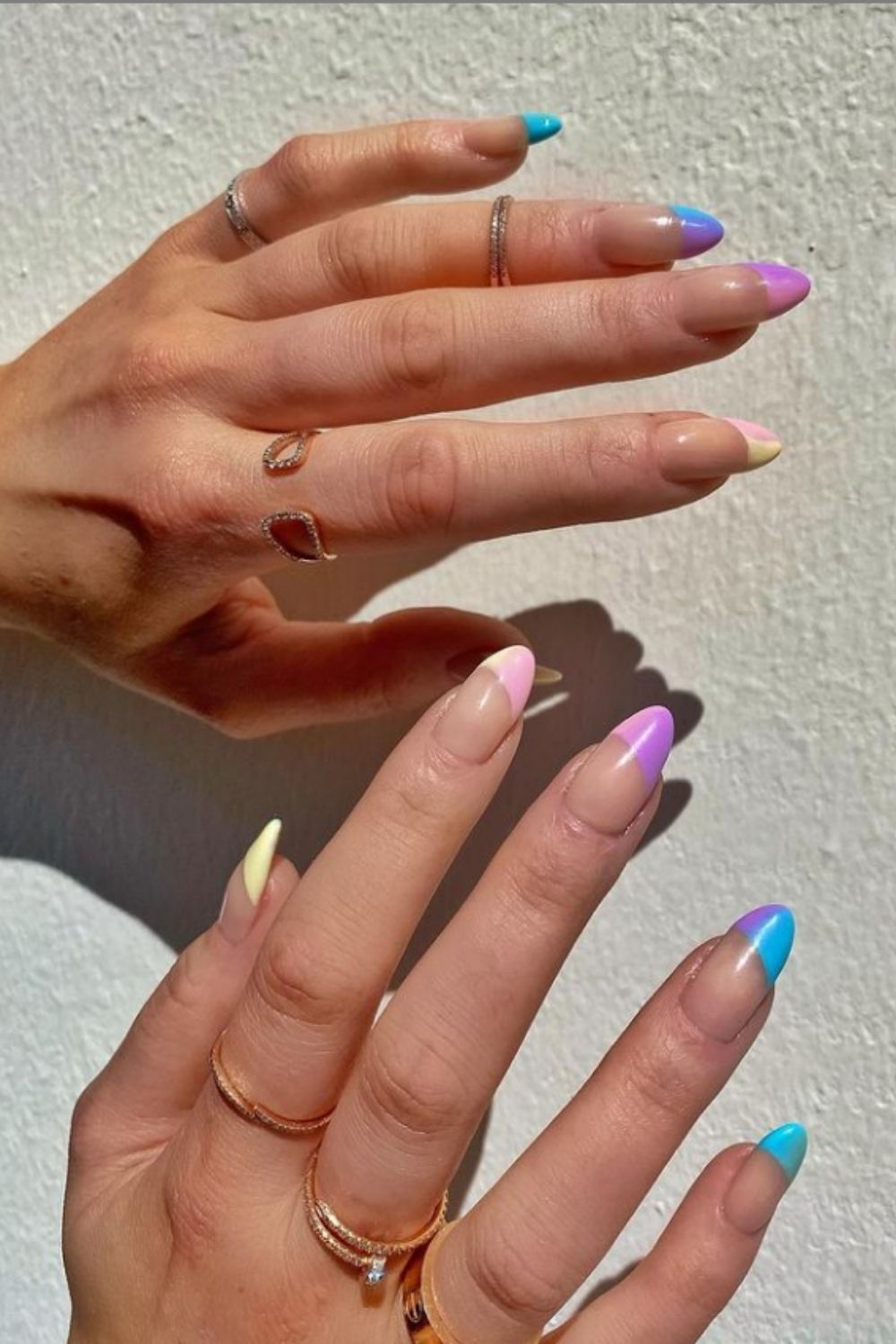 Almond nails with swirls