French Manicure In Almond Nails
Use almond head and golden decoration basic French manicure. You don't need to do much to make this classic nail design your own. These ultra-fine golden lines will make you feel like a goddess. The combination of shiny and matte details makes this look more attractive.
Just put on a few of your favorite rings, and you will be as good as gold. Bright colors are also suitable for almond nails, just like this orange. Applying it to nails can not only get an elegant texture but also look very lively. If you are looking for French almond nails with minimalist style, but at the same time, they look unique, then this idea can meet your requirements.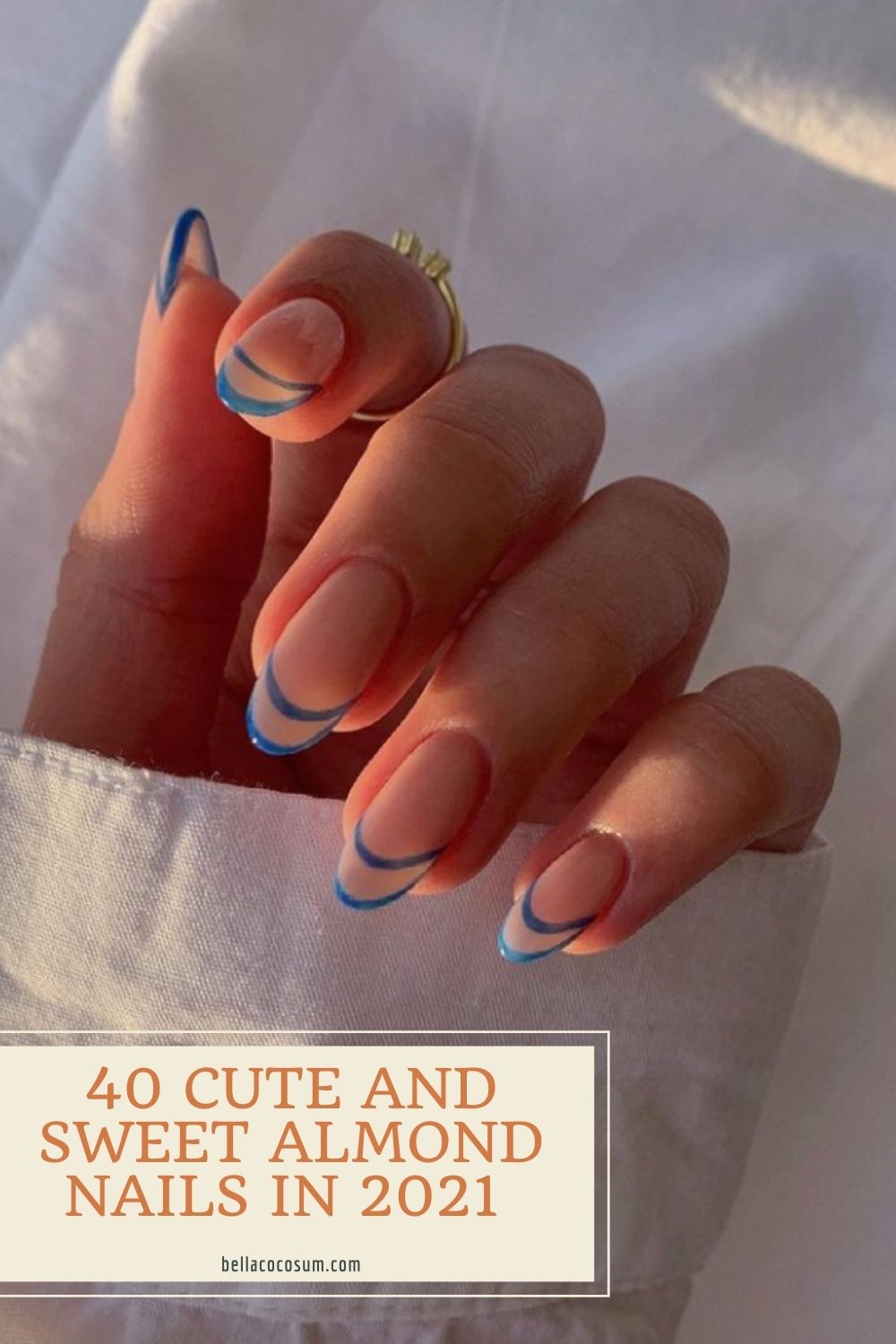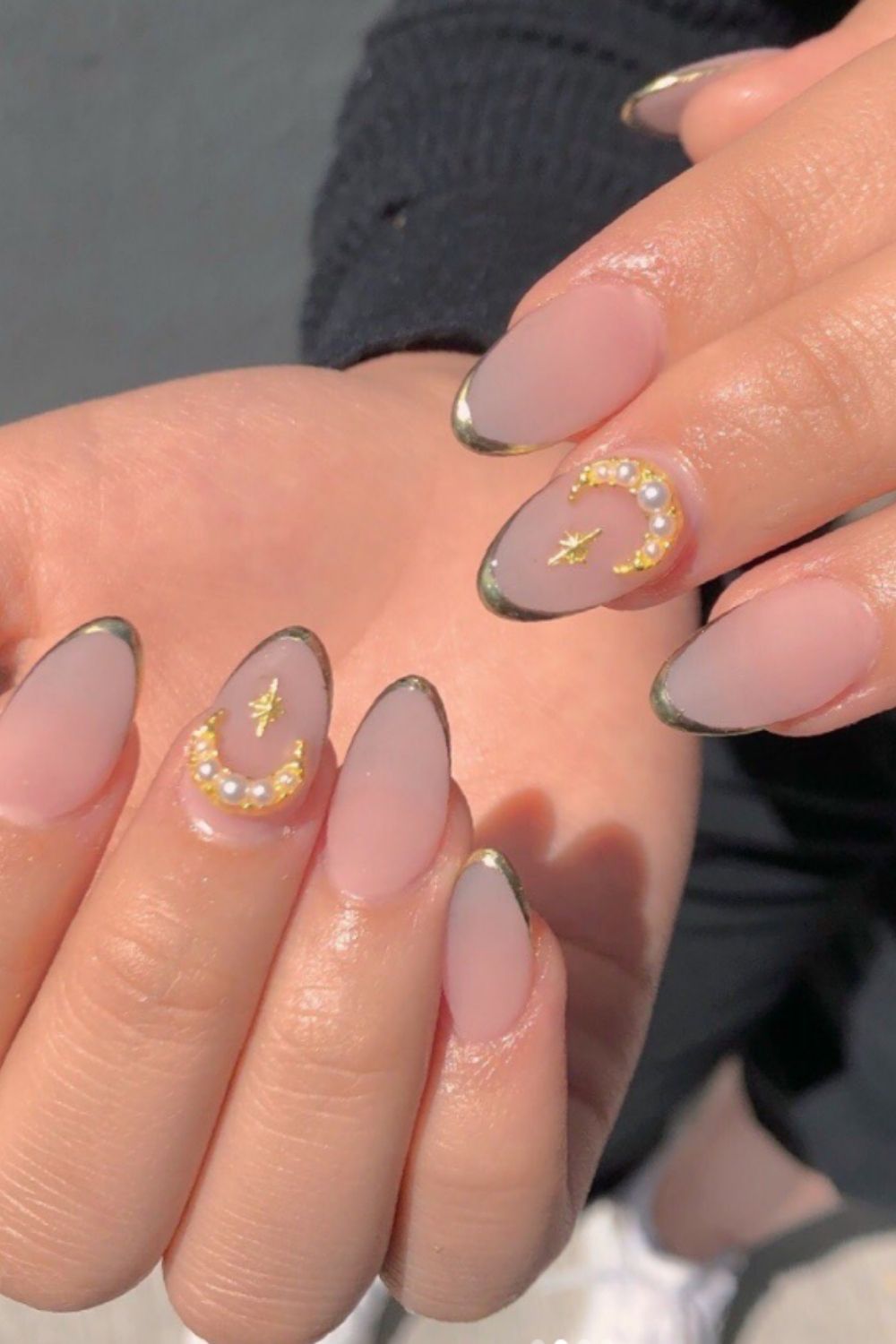 blue french nails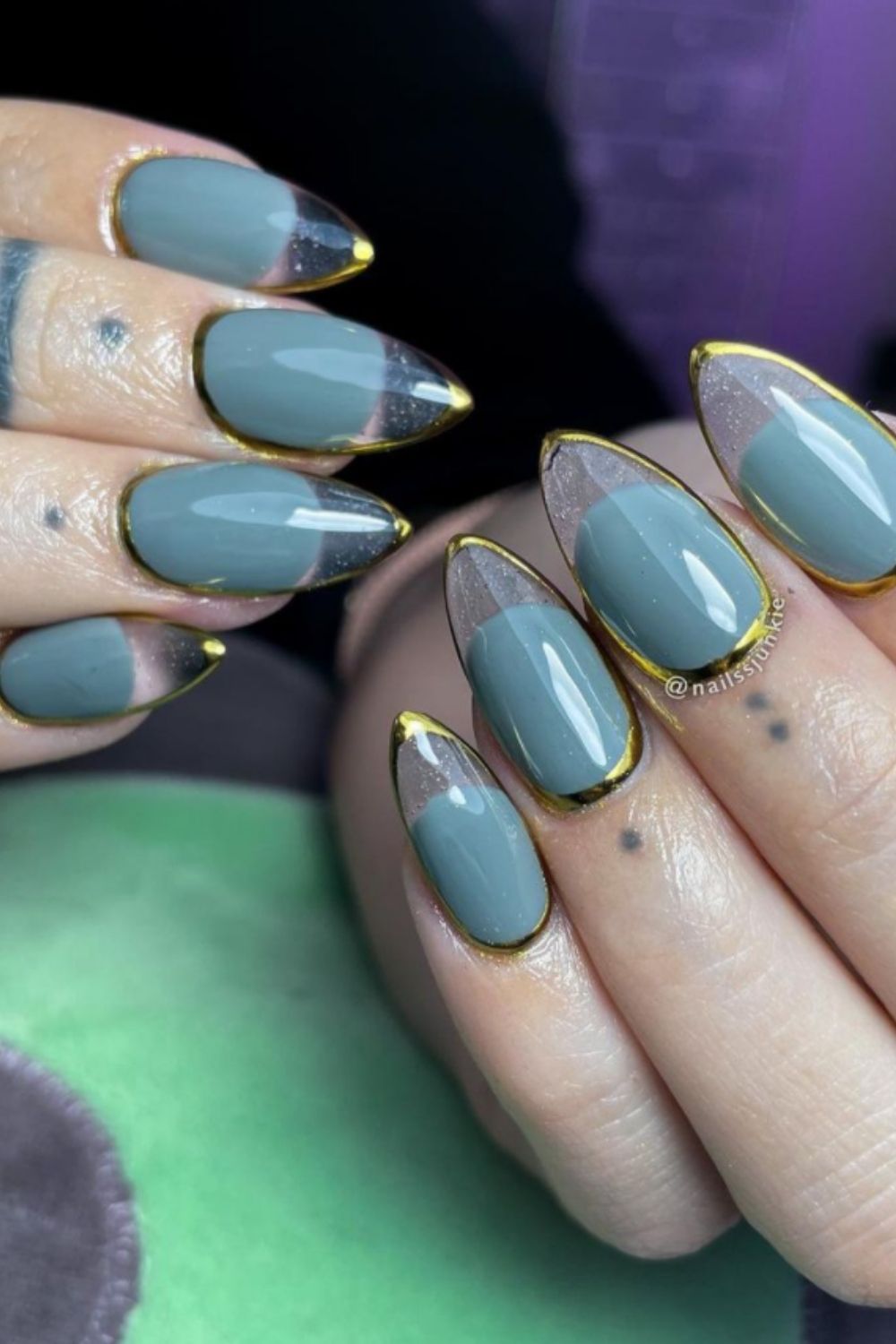 almond nail with white french tips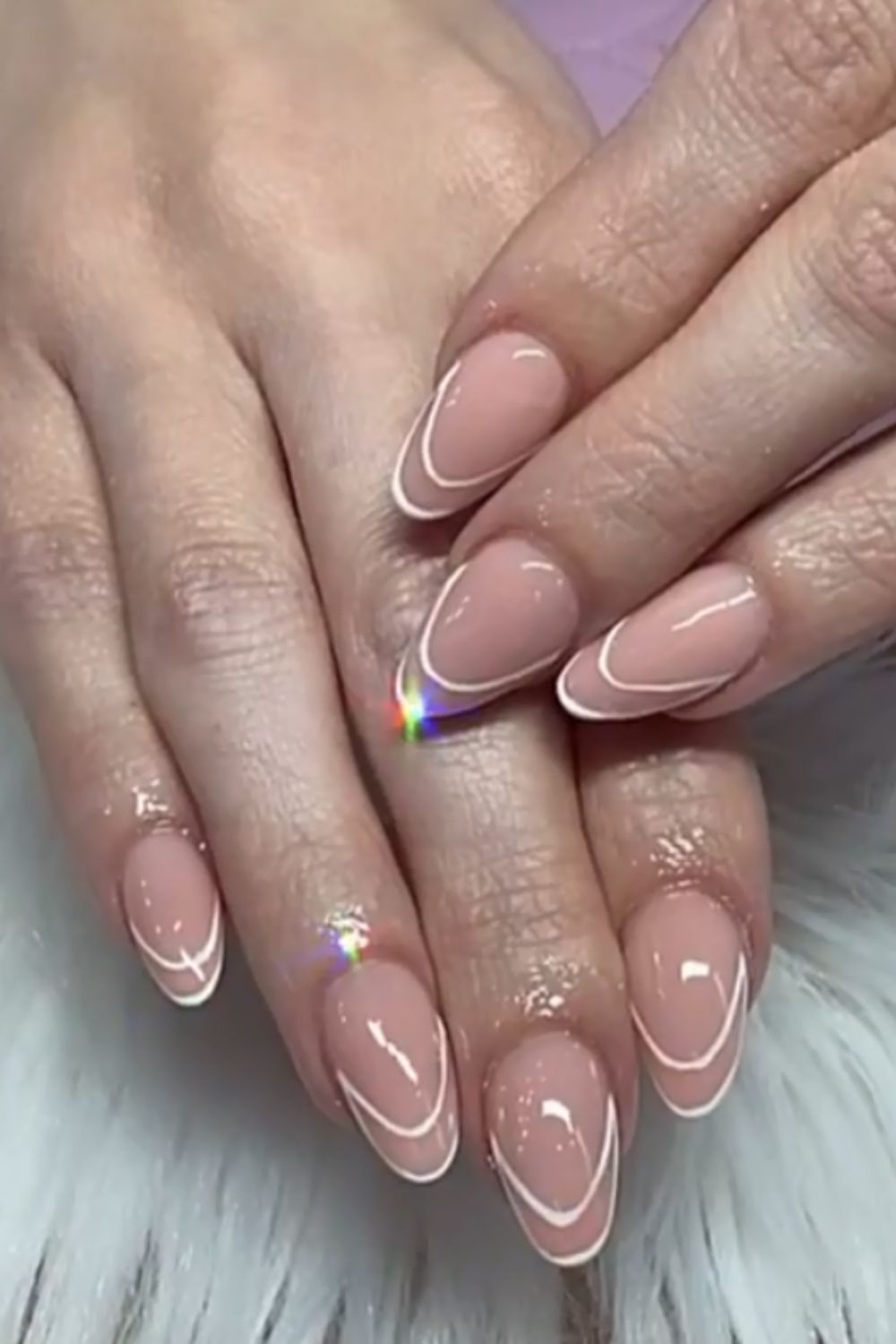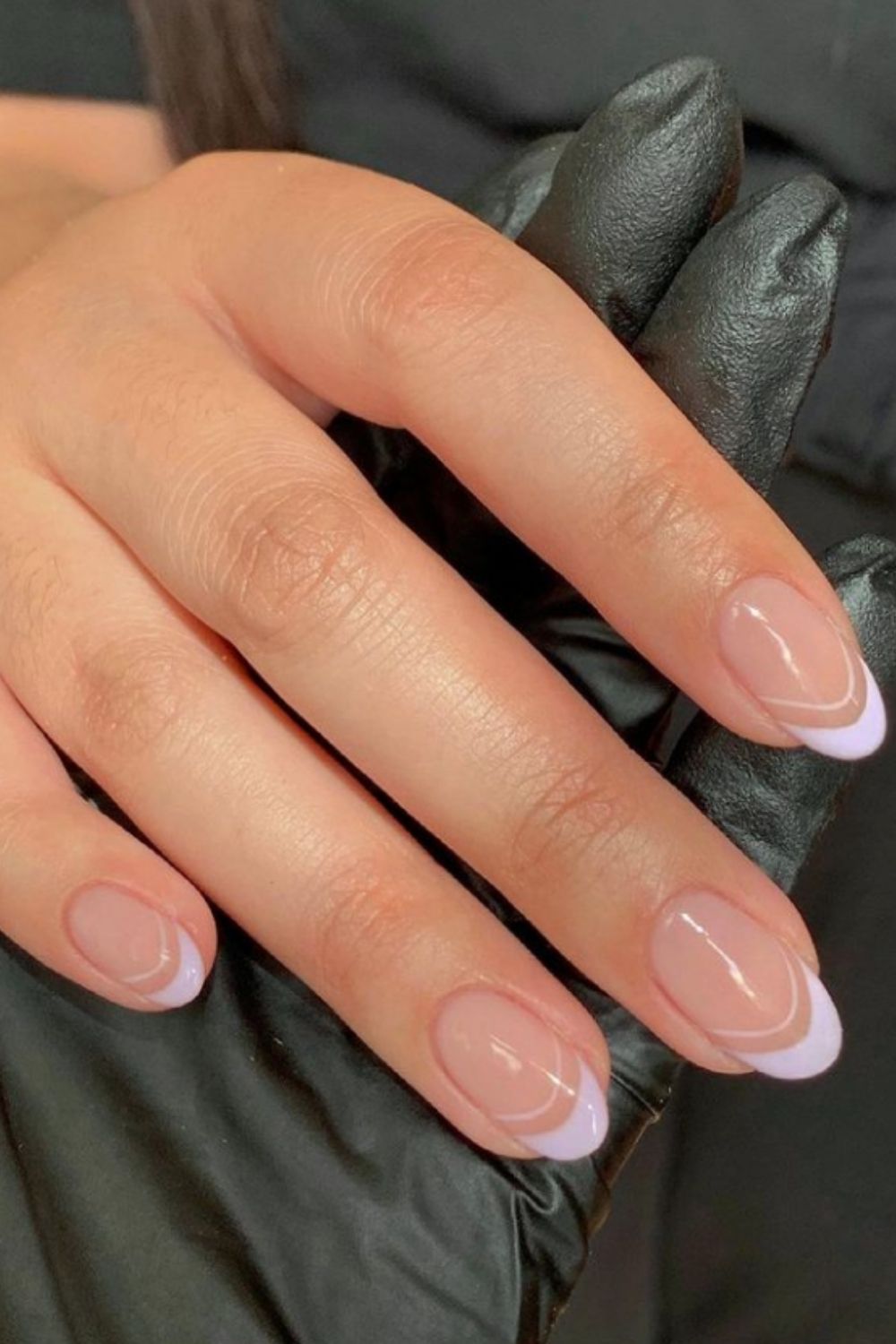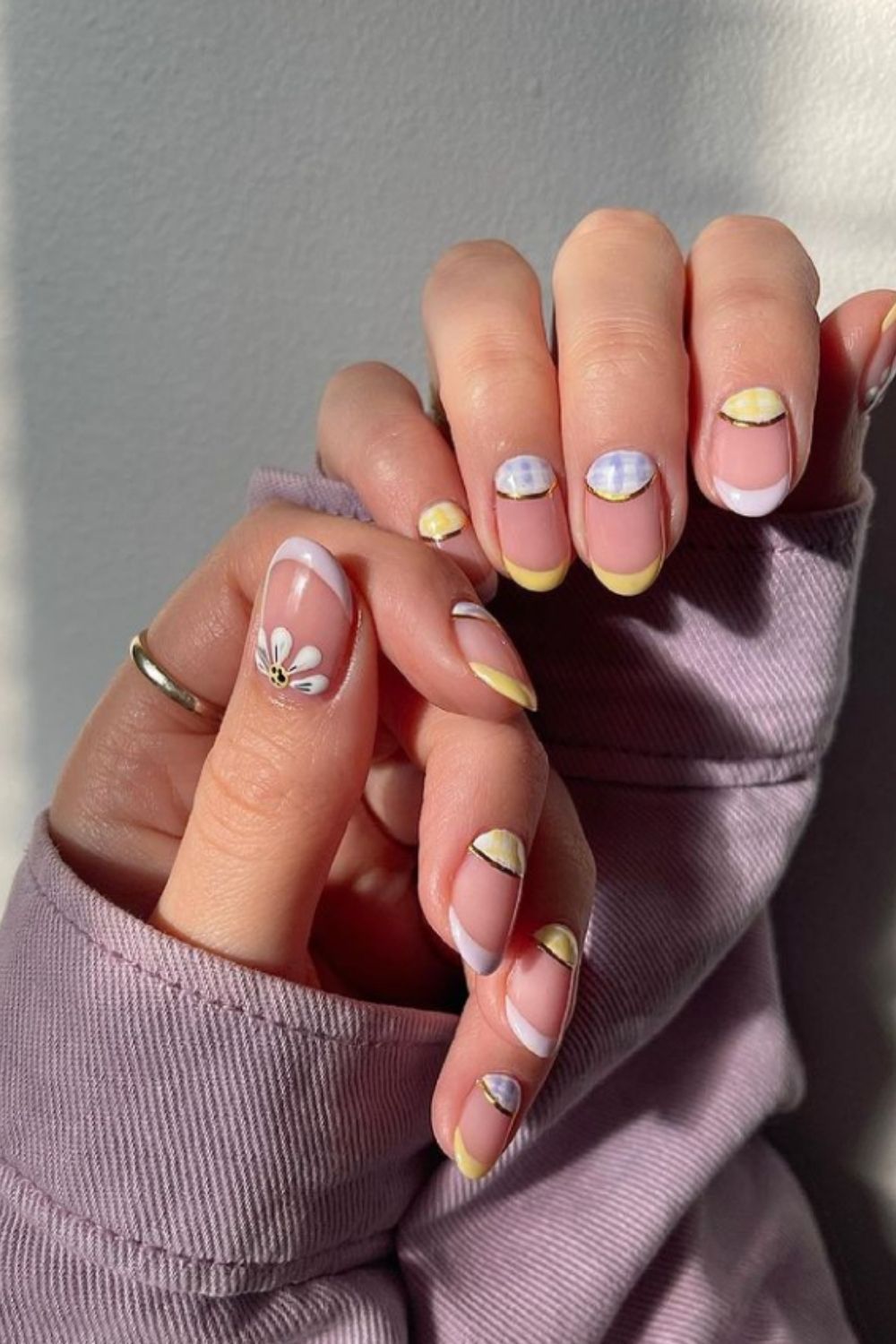 almond nail with green french tips and dots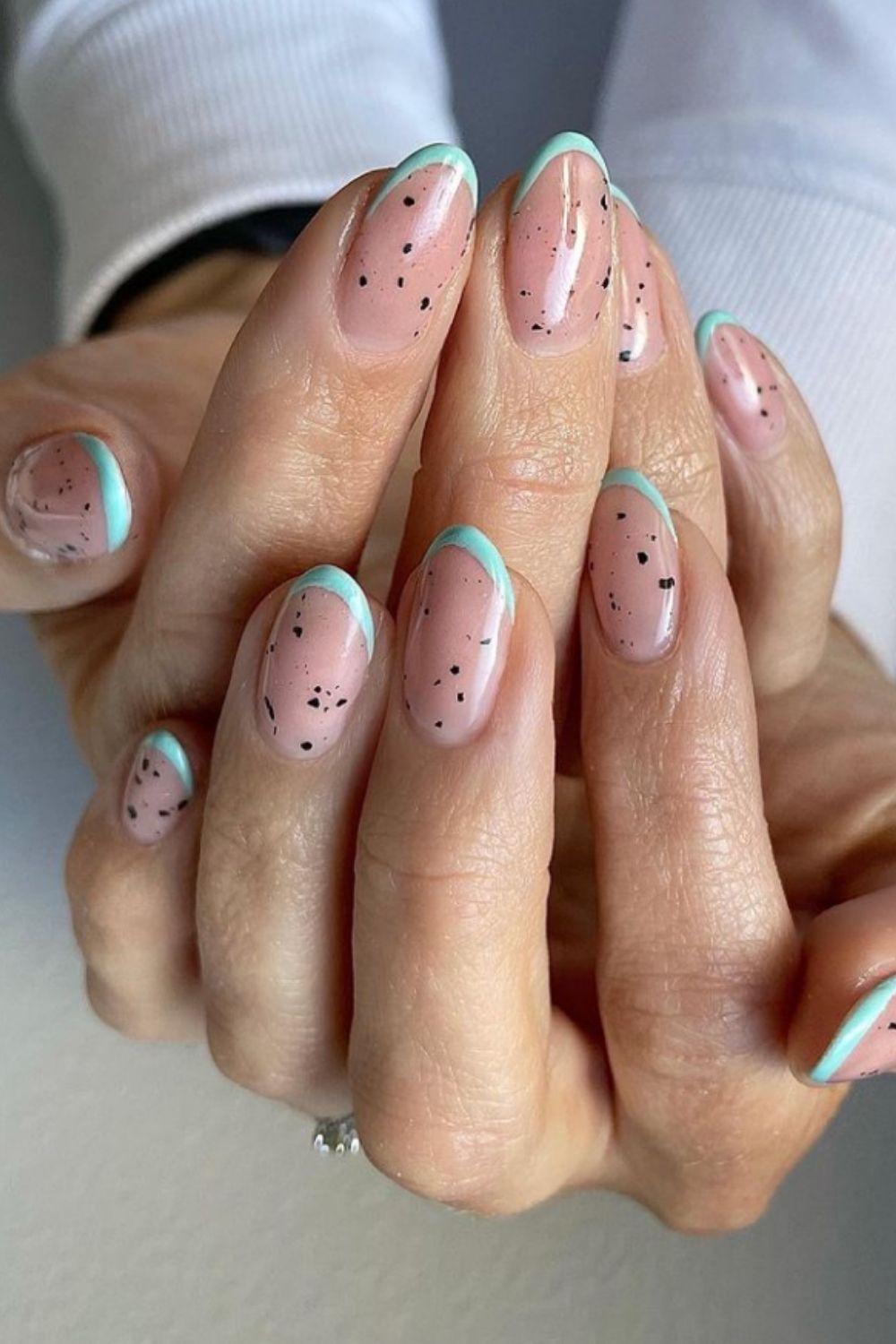 colorful almond nail