22.Watermelon nail design in white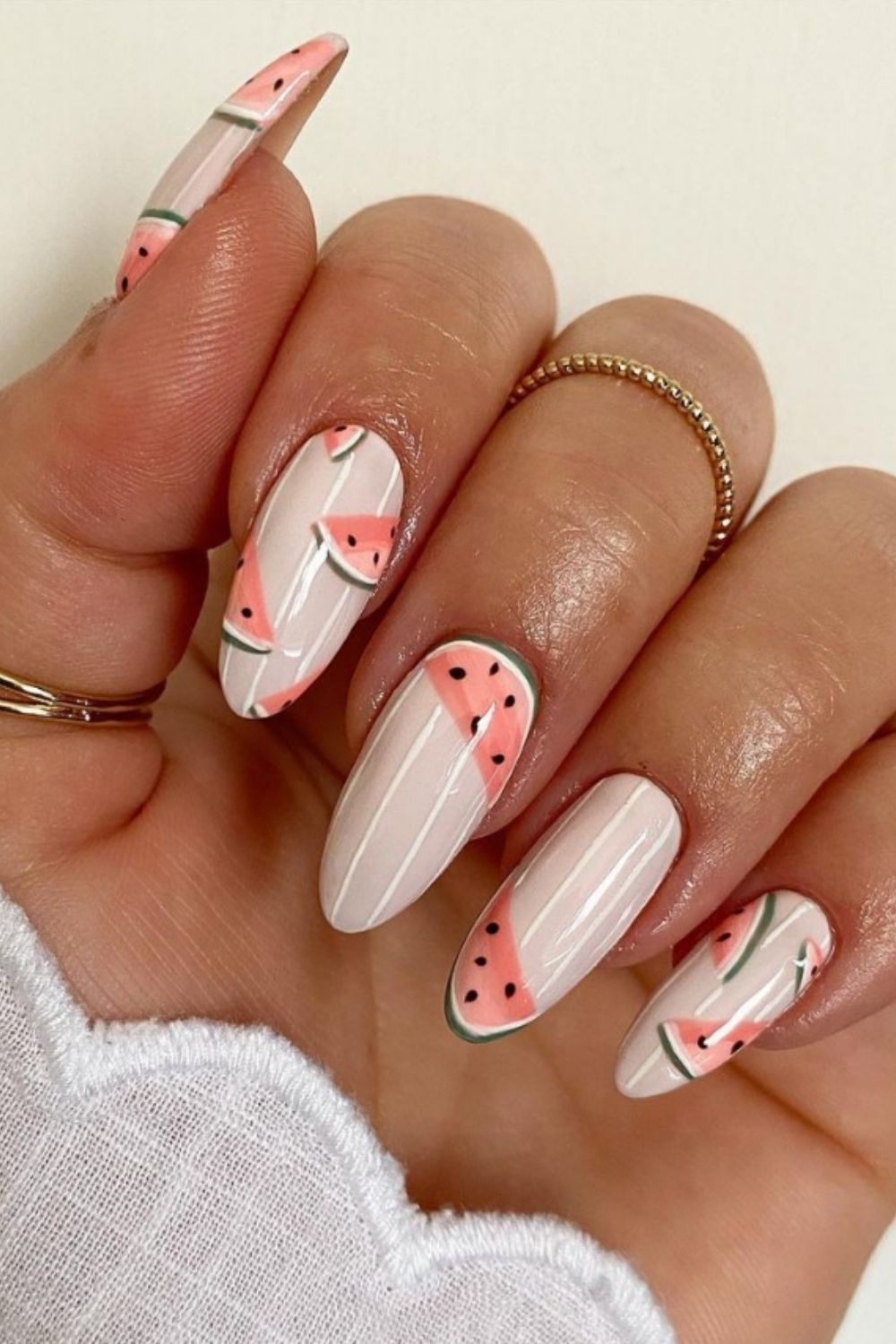 23.Simple short white nails
If you want a simple and elegant look, then these nail sets are a perfect choice. The single color creates a bold look without frills or fussiness. When you decide to use a single color, make sure your nails are trimmed and shaped. When it's simple, every little detail is displayed.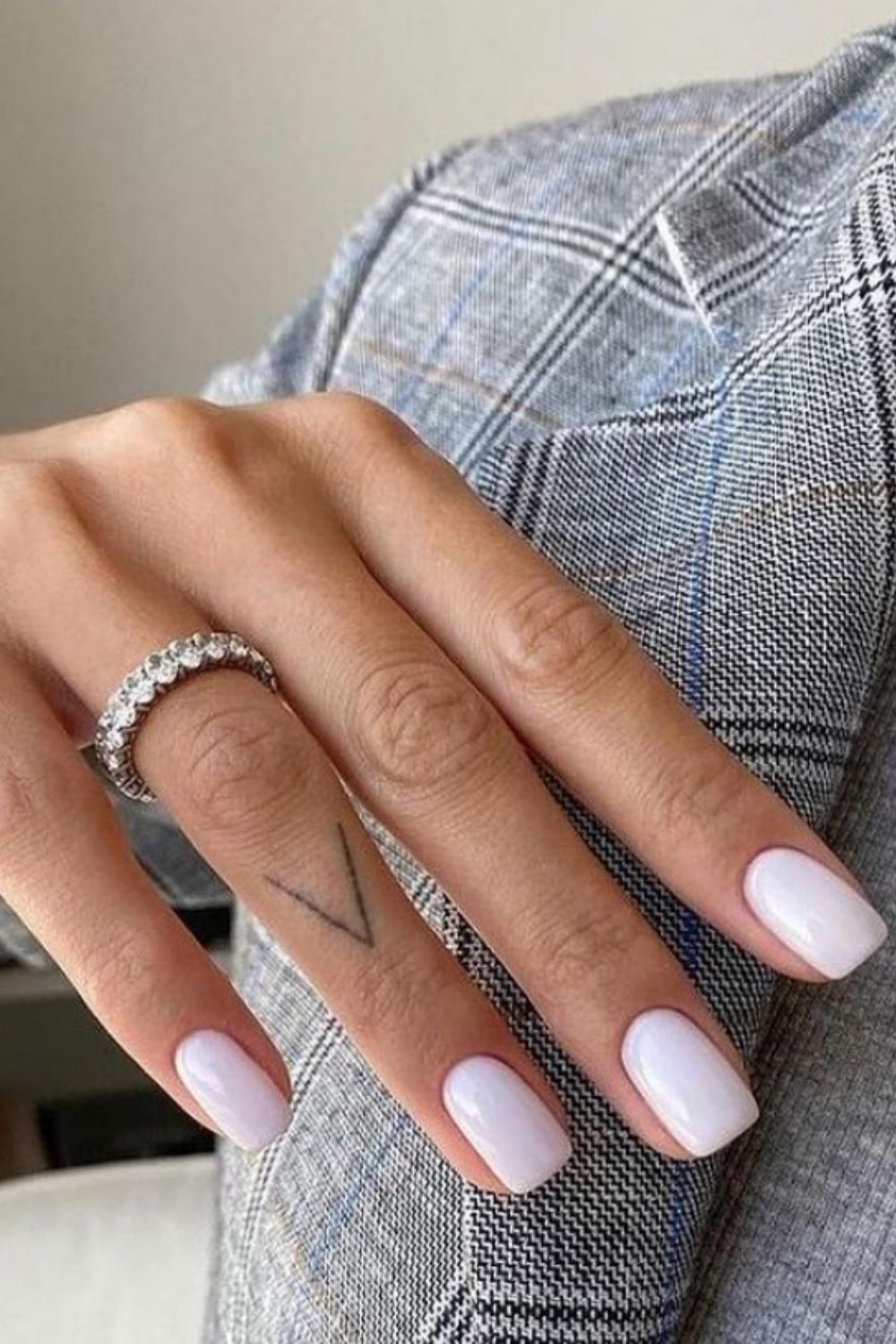 23. Gel almond white nails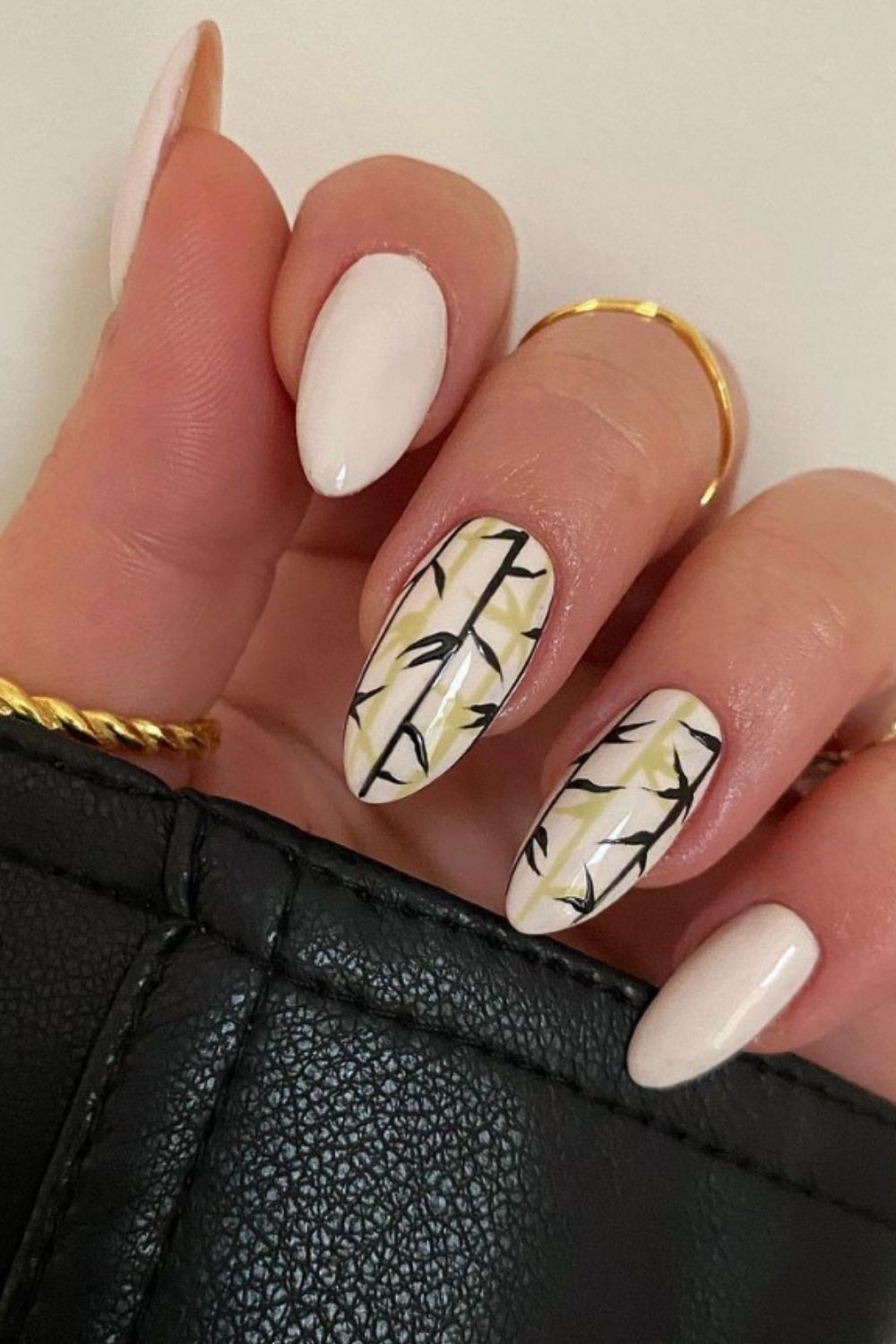 24. Blue and white coffin nails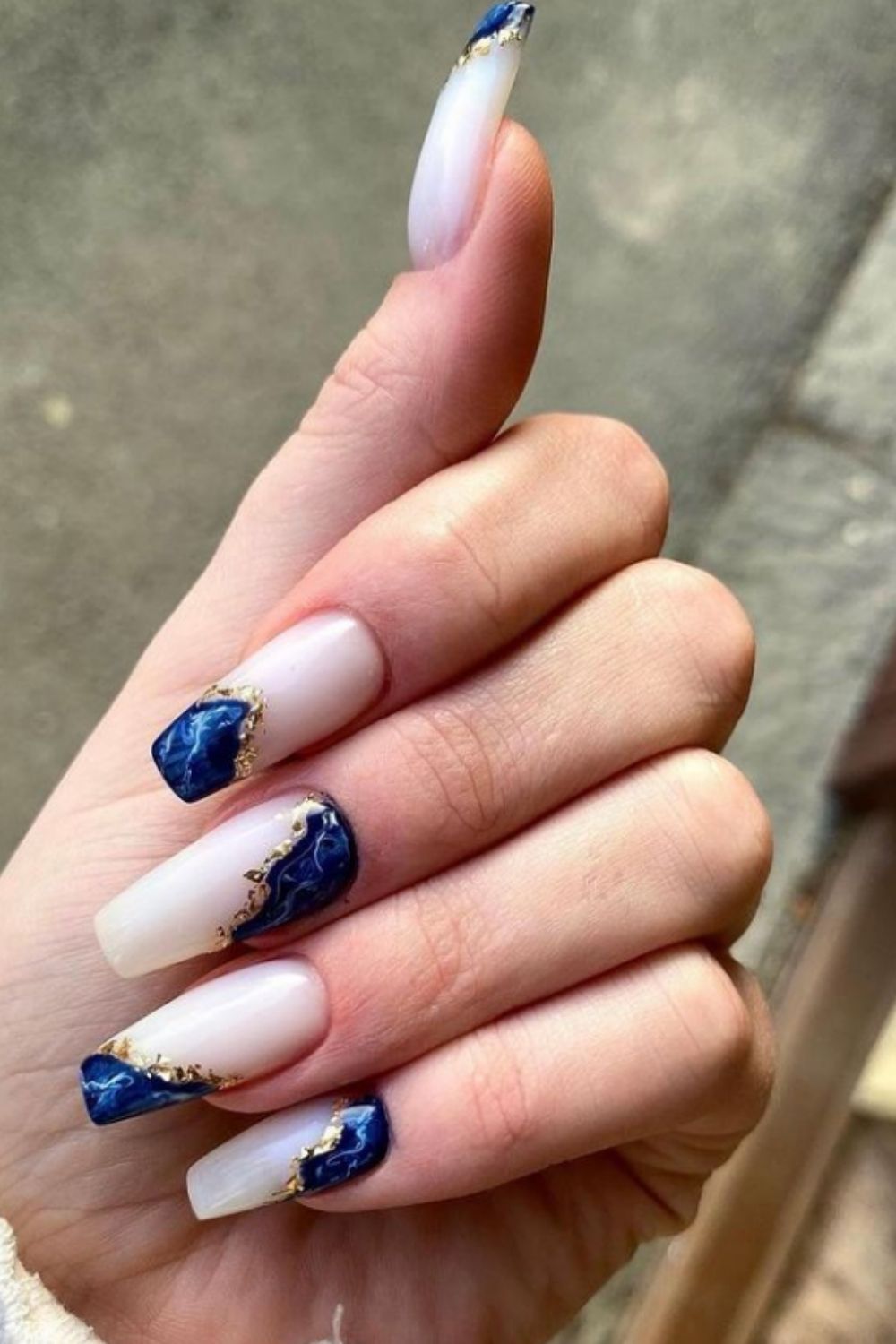 25.Glitter white nail design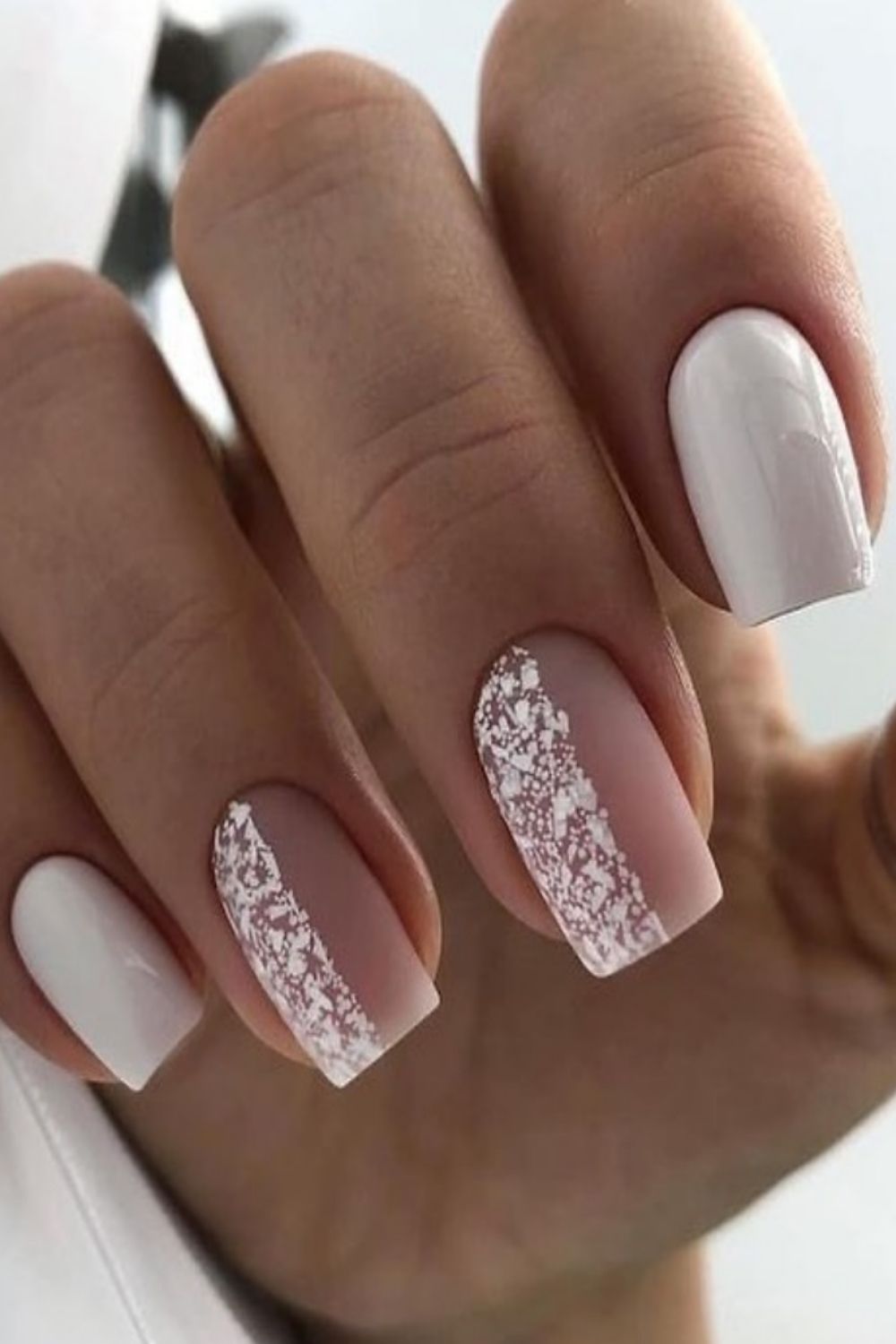 26.Pretty white nails
These white nails are smooth and creamy, suitable for daily use, and select a color that matches your skin tone to provide a complete appearance. No prominent pins mean that a solid surface is ideal for any design.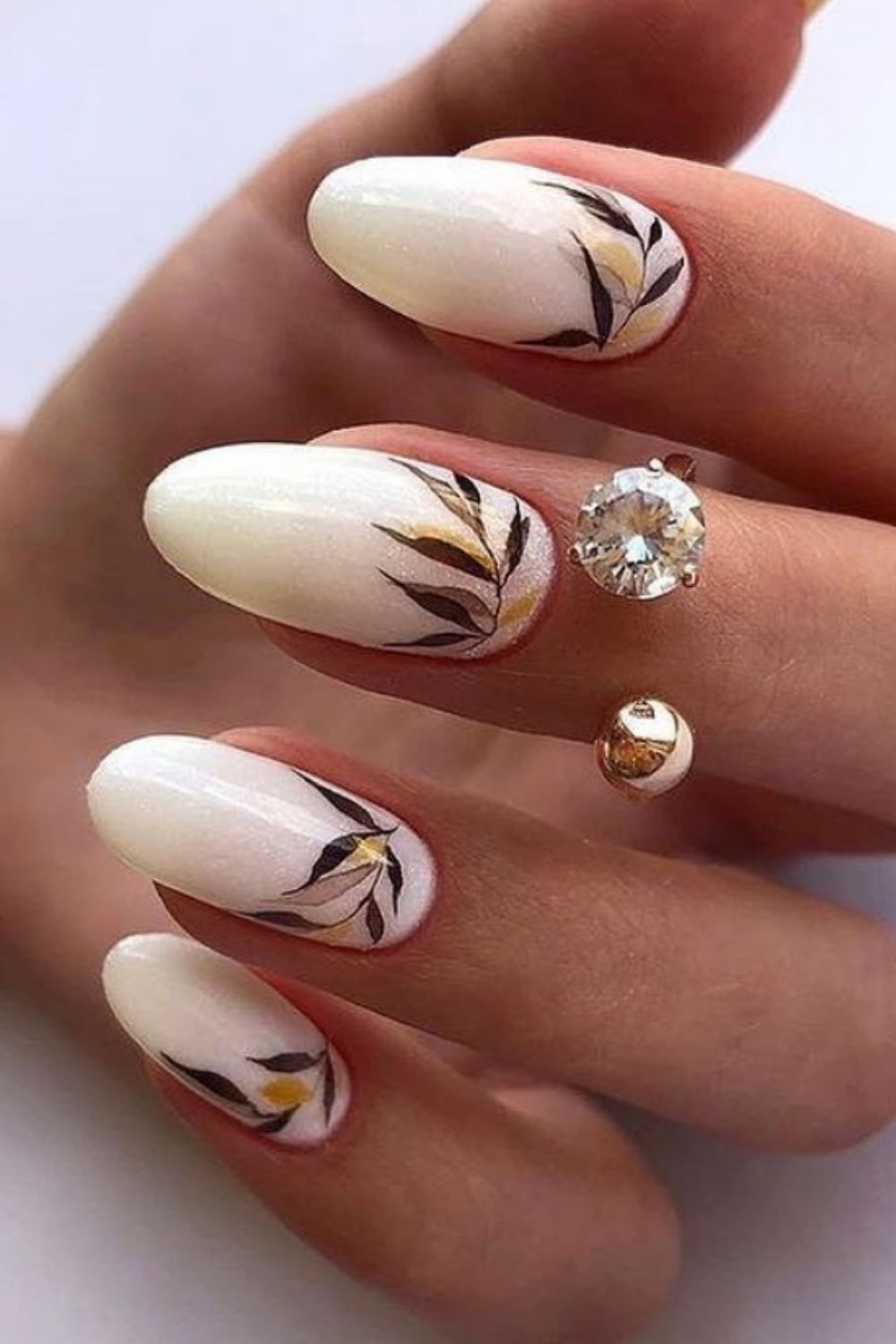 27.Baby blue and white nails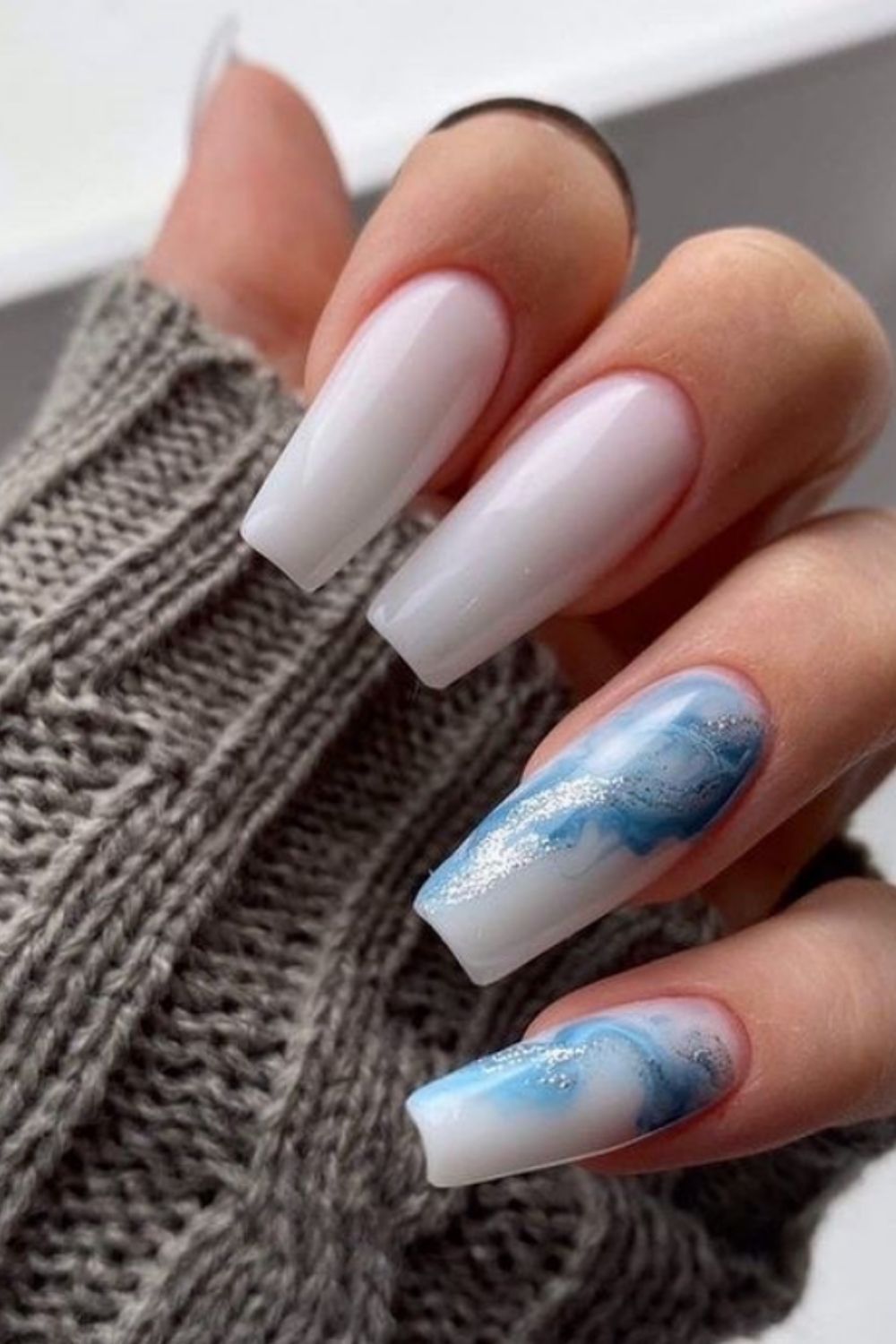 28.Sparkly white nail design