French Acrylic Nails In Coffin Shaped
Coffin nails have been popular for several years. Combined with a classic French manicure, its popularity can be imagined. Look at our list, and you can't help but wonder. No matter on formal occasions or at luxurious parties, you will like these beautiful female nails. They are full of beautiful gems and sparkles for any lady! French manicure may be one of your first designs.
It is an eternal classic that will always look stylish and elegant. It gives you so many color choices and styles without losing its simplicity and maturity. We are here to provide you with some advice on how to perfect a manicure and also help you find fashionable and clean design inspiration.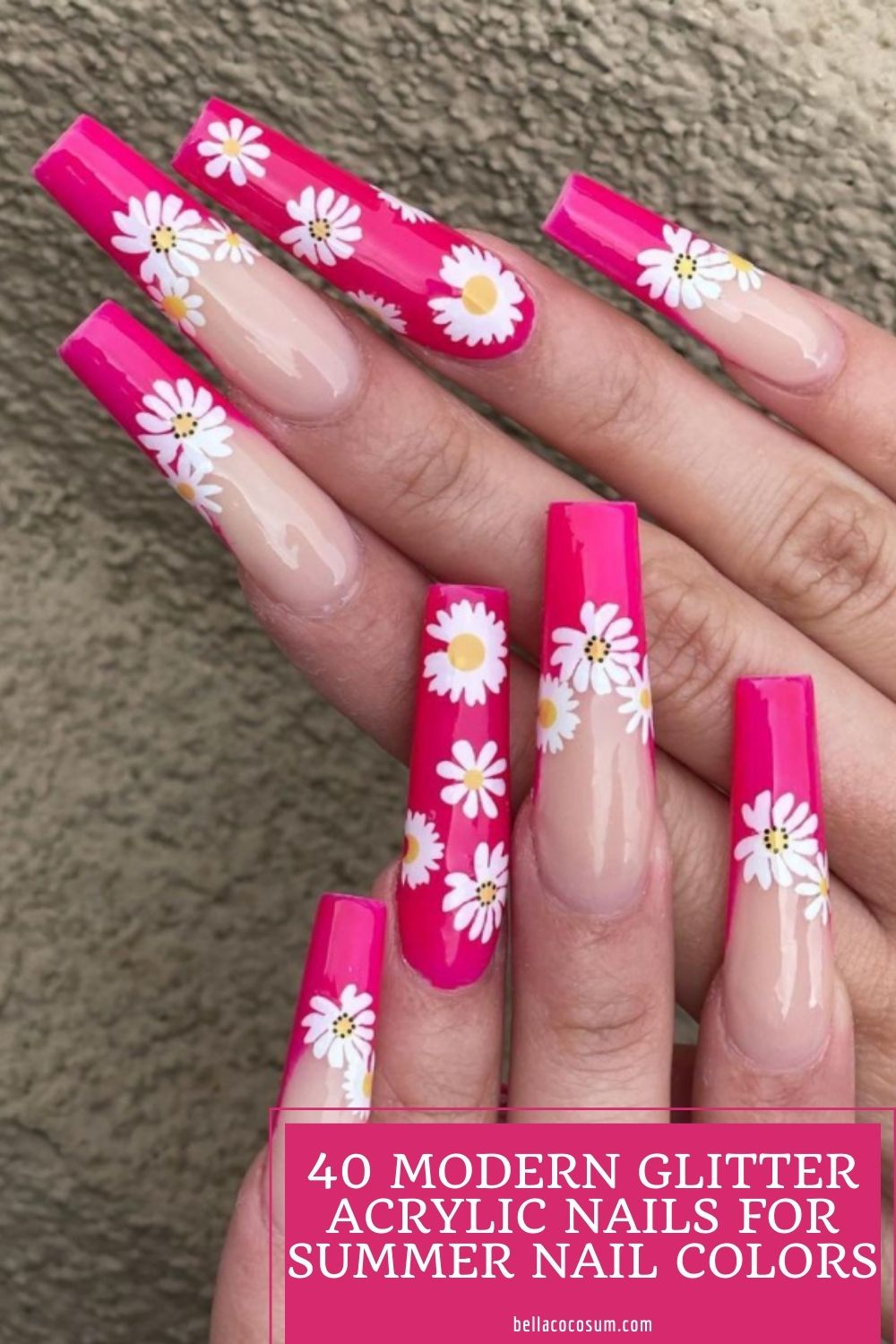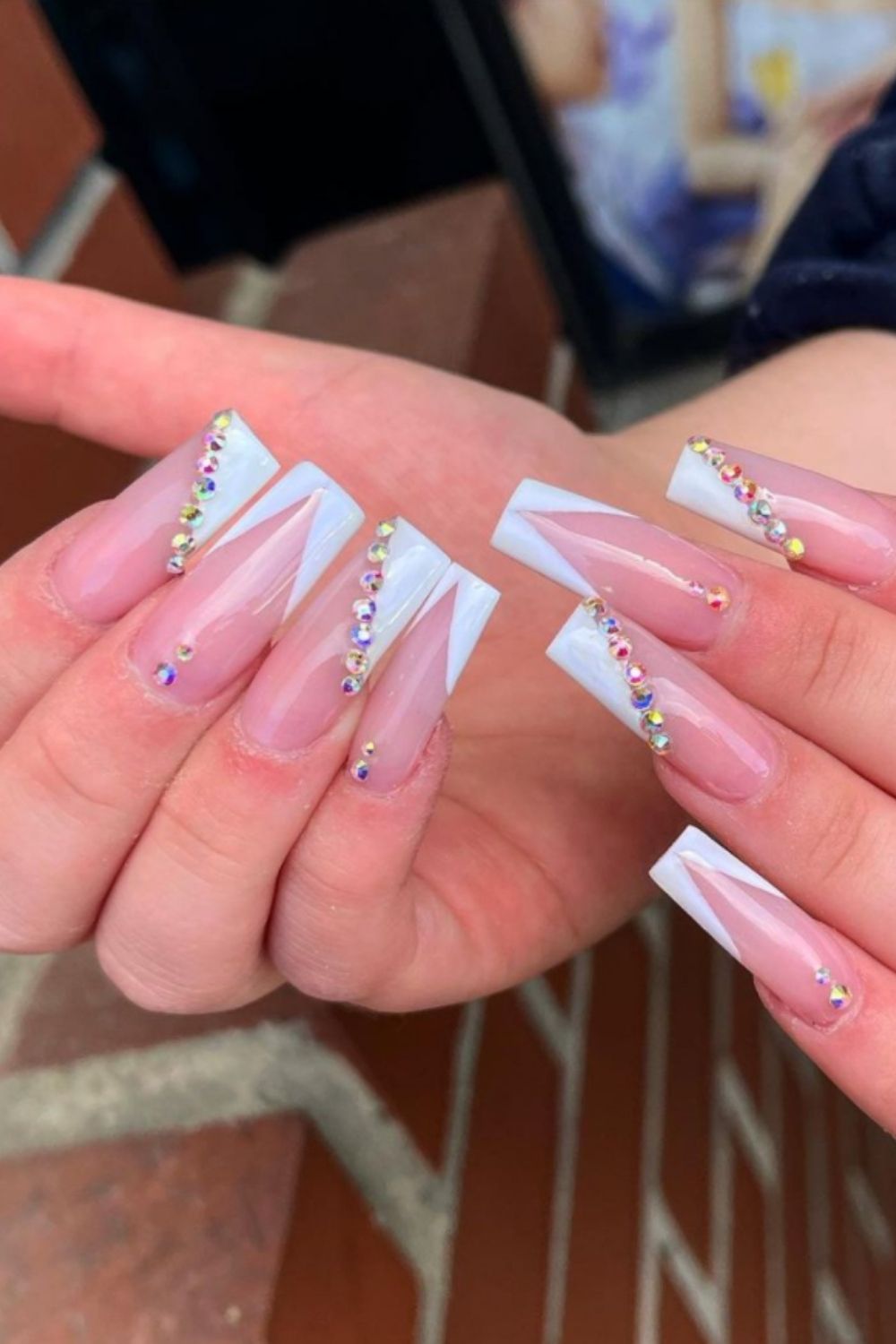 3D butterflies in the french nail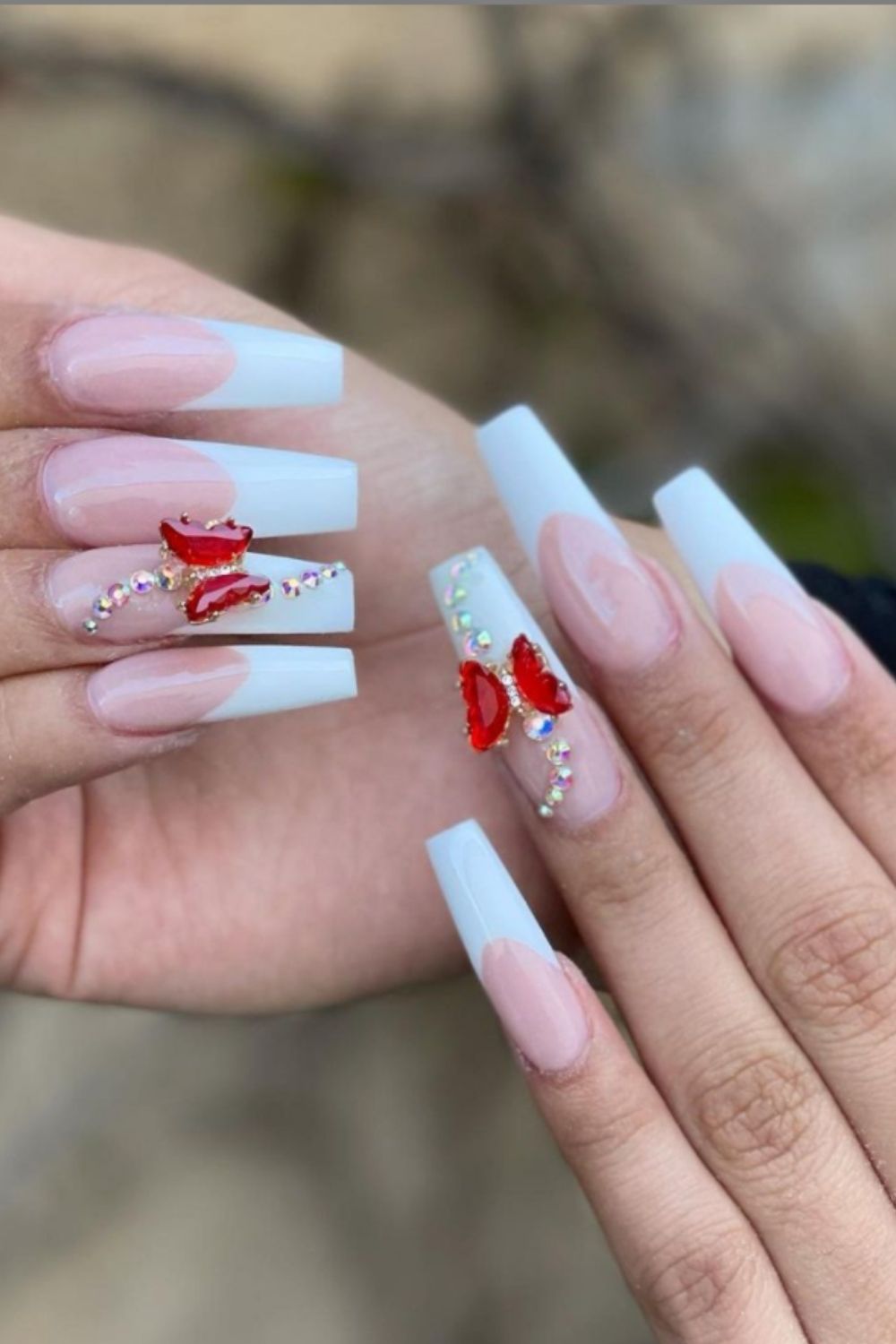 white and gold french acrylic nail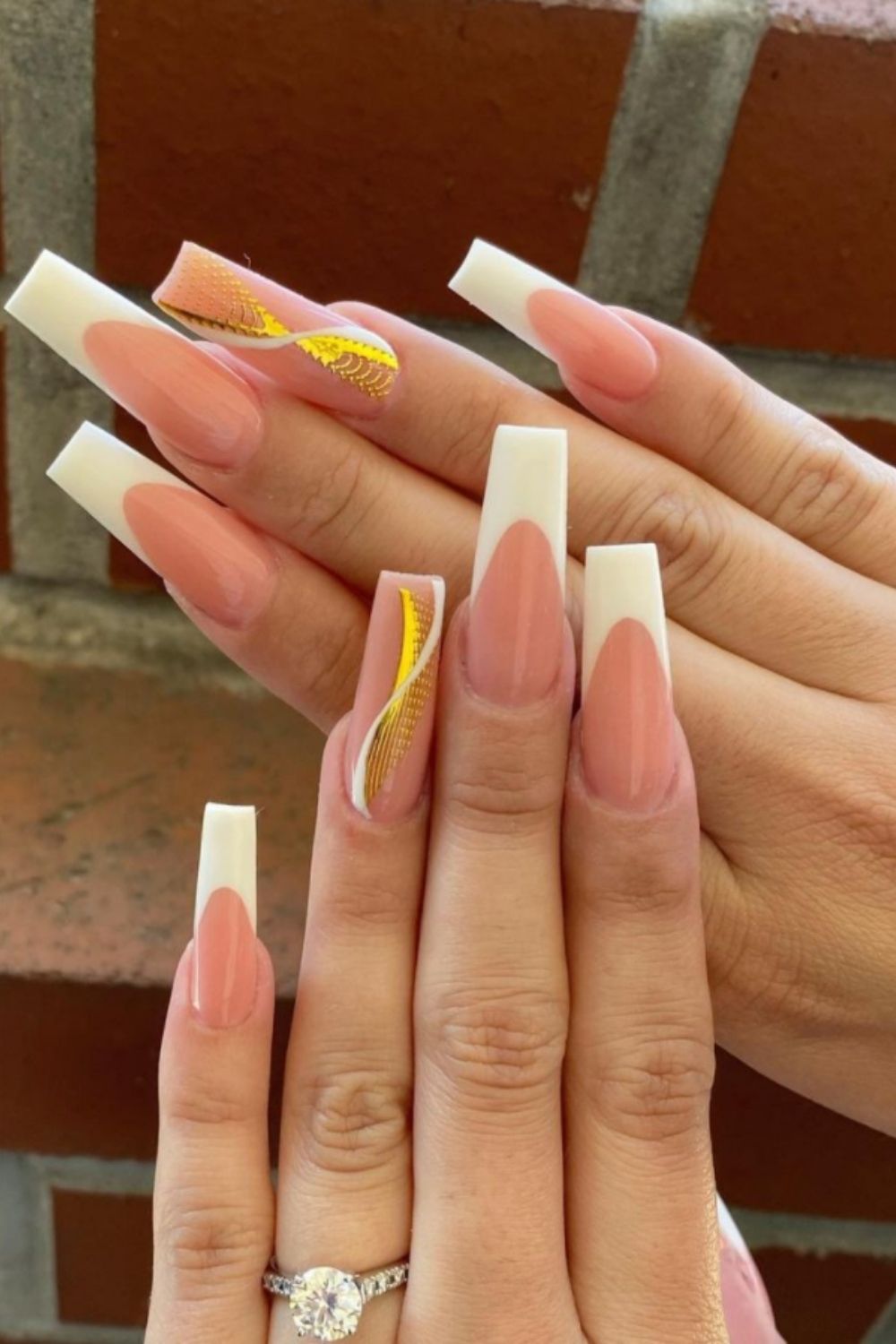 glitter pink french nail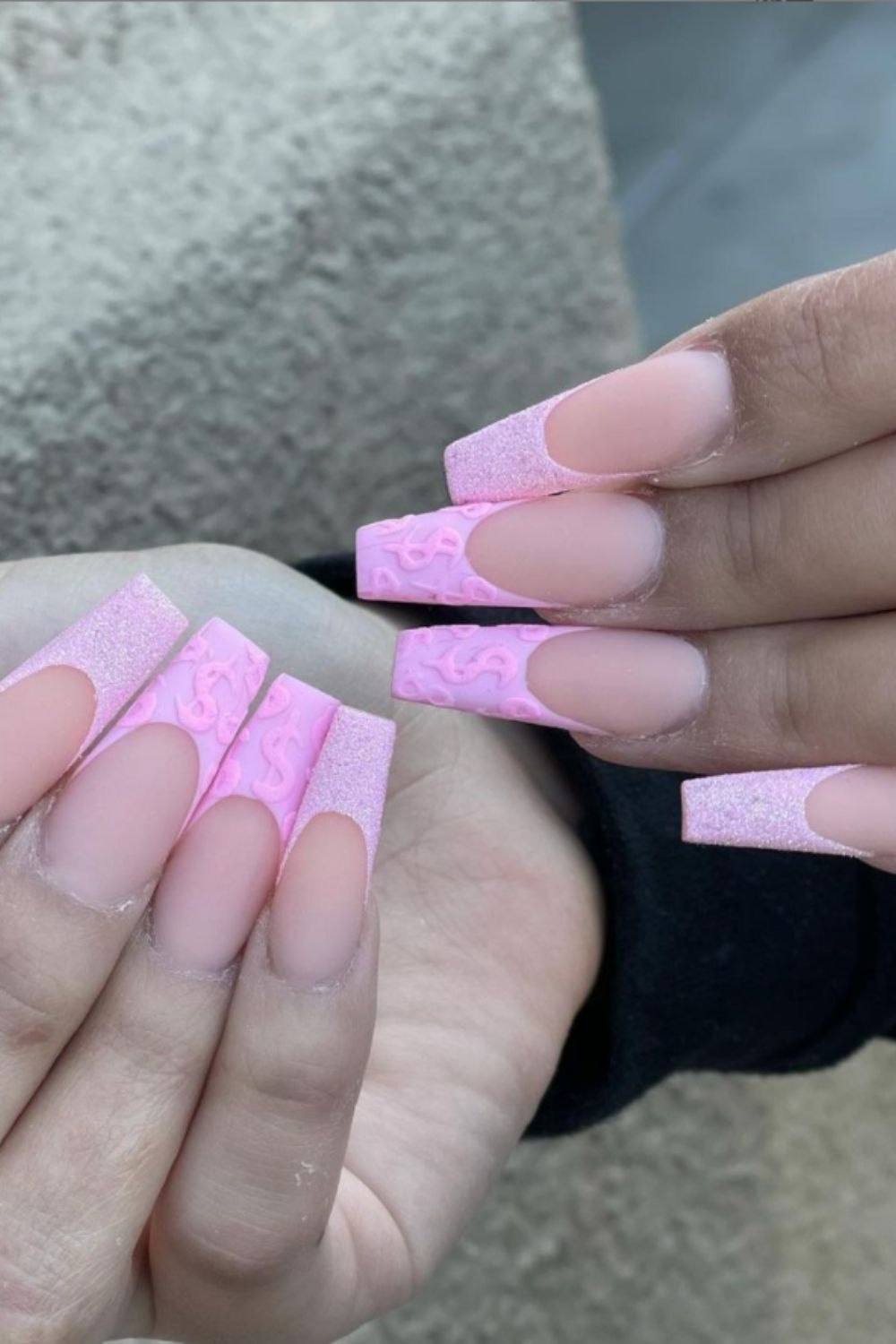 blue sea in the french nail ideas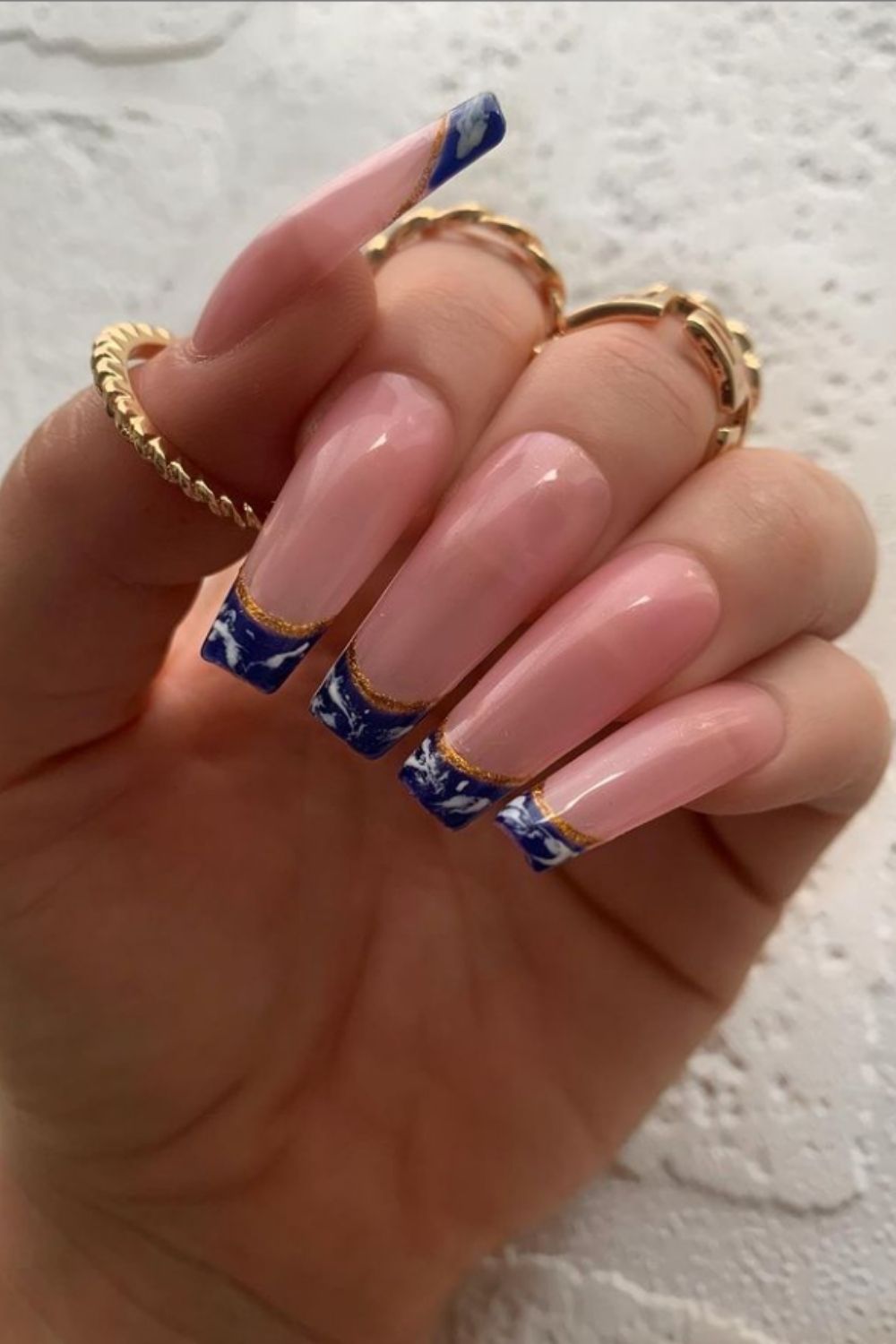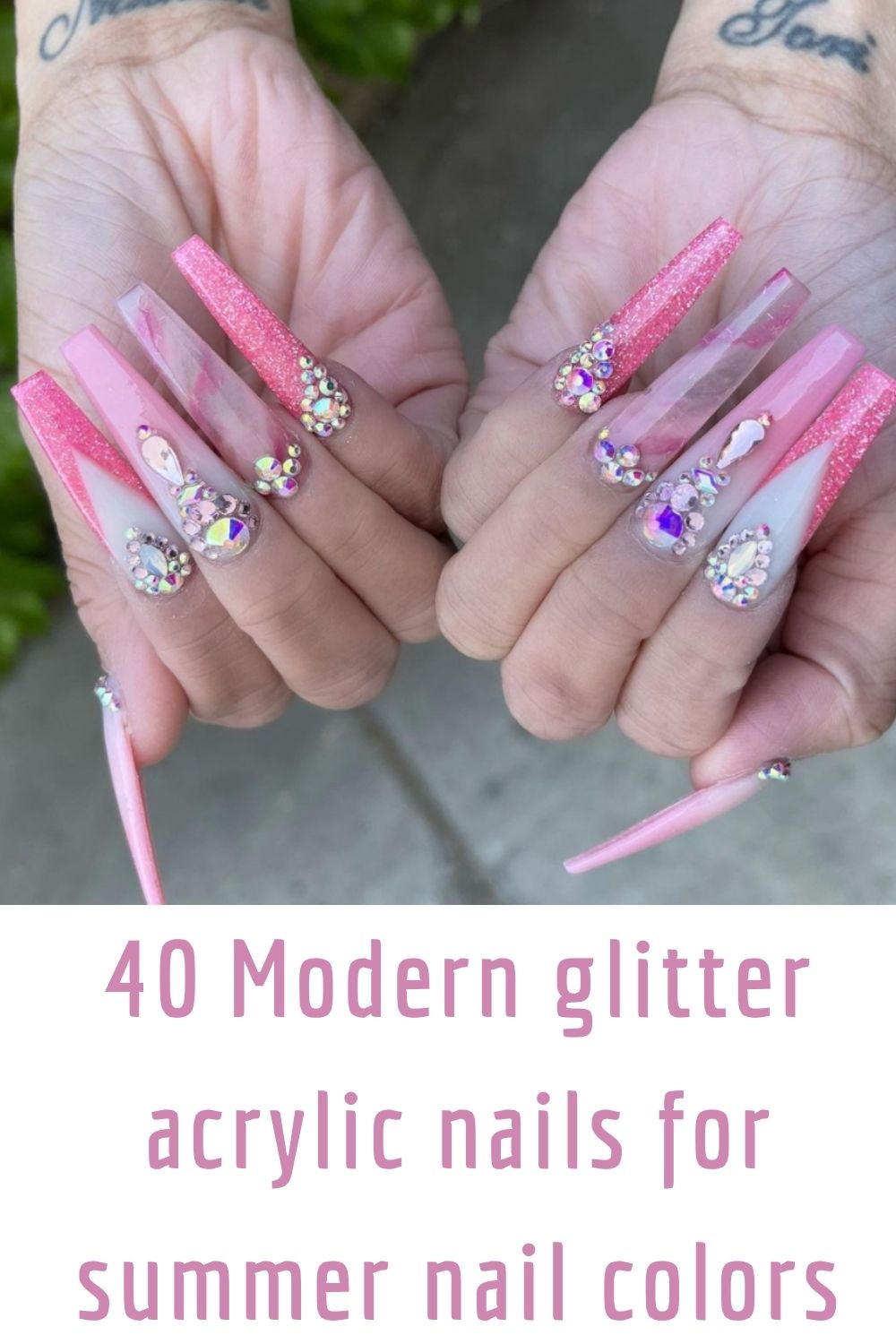 3D flowers in the french nails