Are you looking for some attractive Valentine's Day charcuterie boards on February 14th? Look no further. This article has given you some inspiration!
A deli plate is a simple and fun meal to share with friends, family, or your essential significant other! I like their interactive nature!
You can do many different things with a deli board, from cheese to fondue. They are also a good substitute for a complete meal!
I find that there is always a lot of pressure around Valentine's Day. There shouldn't be in reality. If you want something simple that can even be prepared in advance, then the deli plate is a perfect choice!
Below you will see 25 Valentine's Day charcuterie boards. They are great in February! I try to put together all kinds of ideas, from candy to heart-shaped cheese!
Sweet Treats for Valentine's Day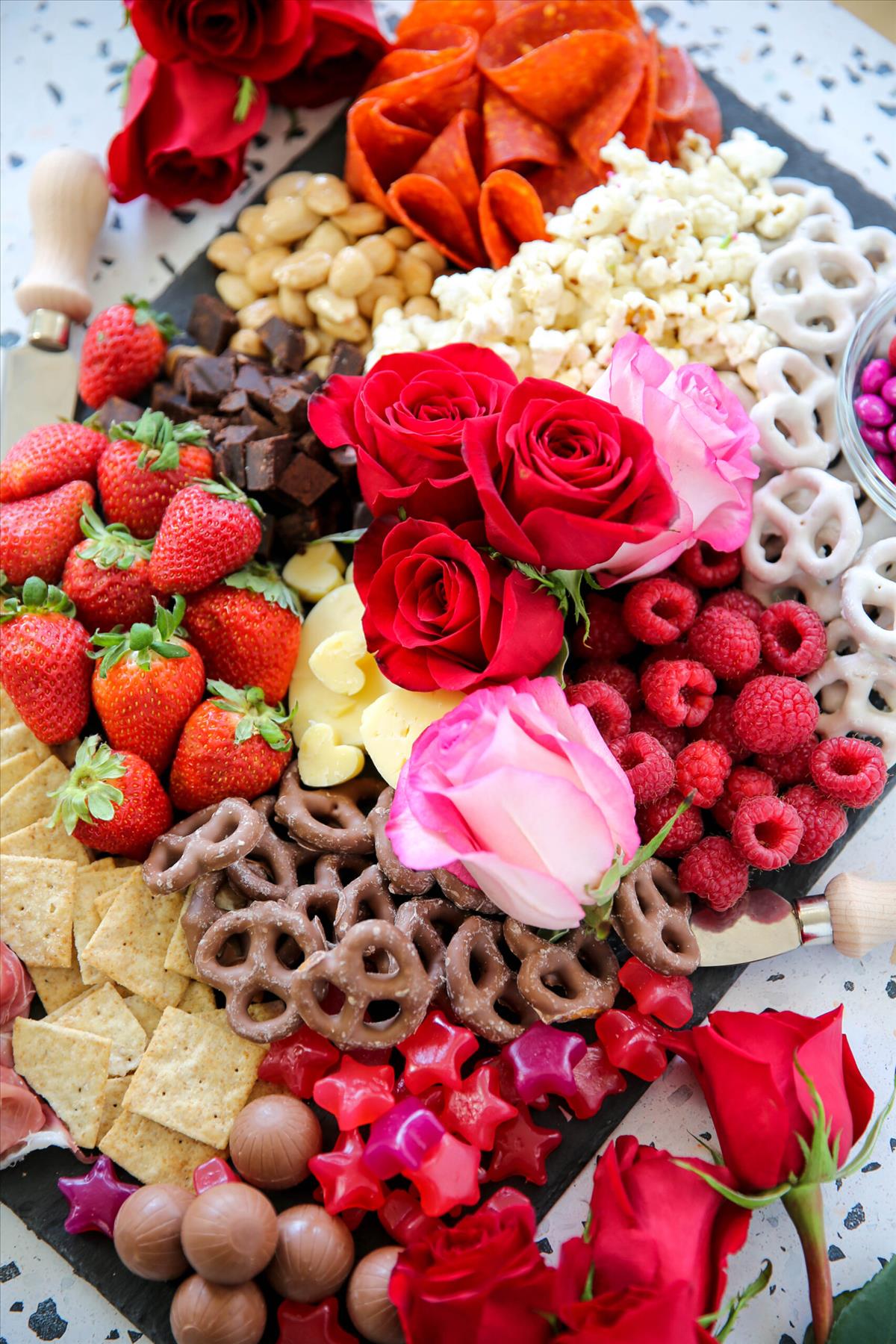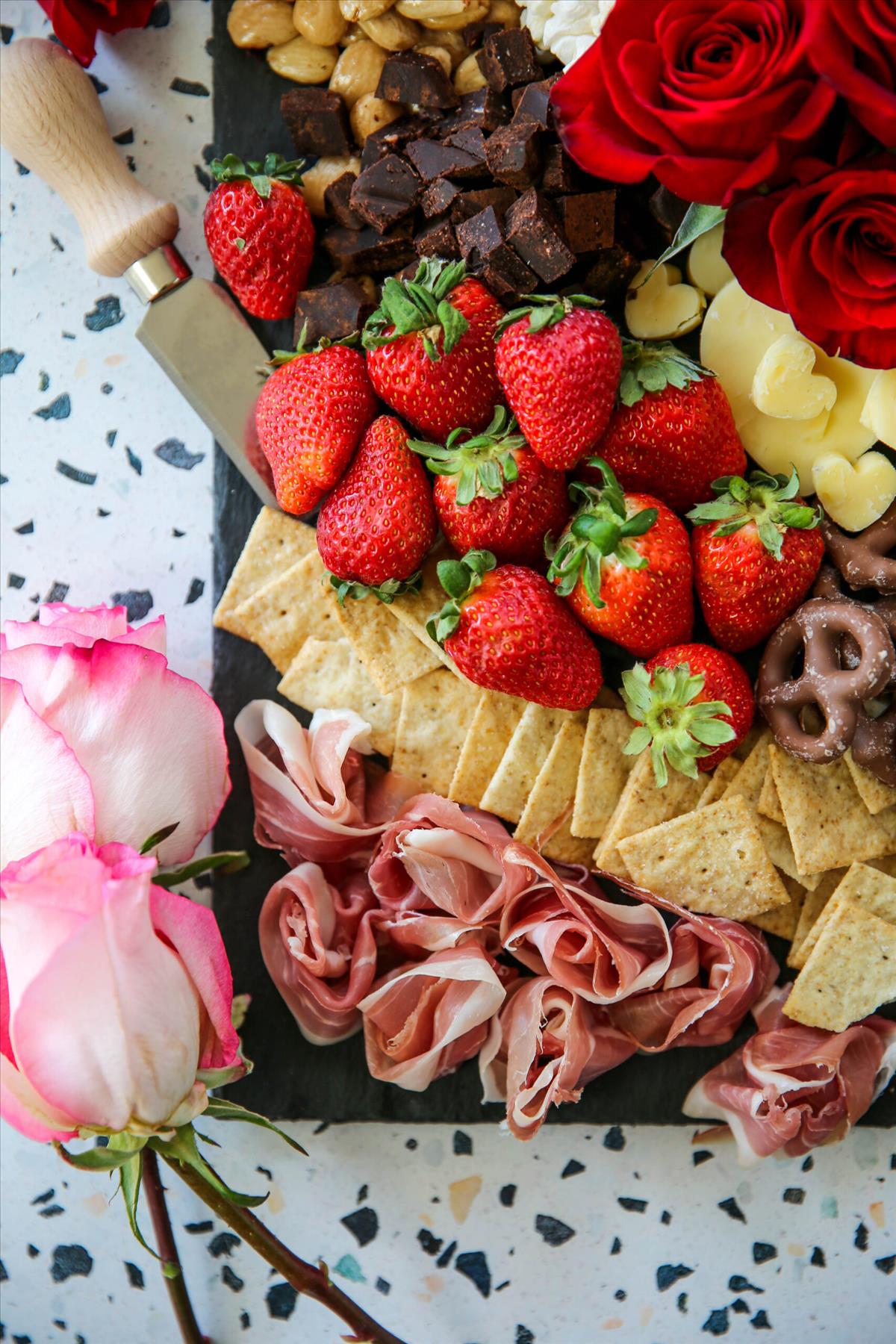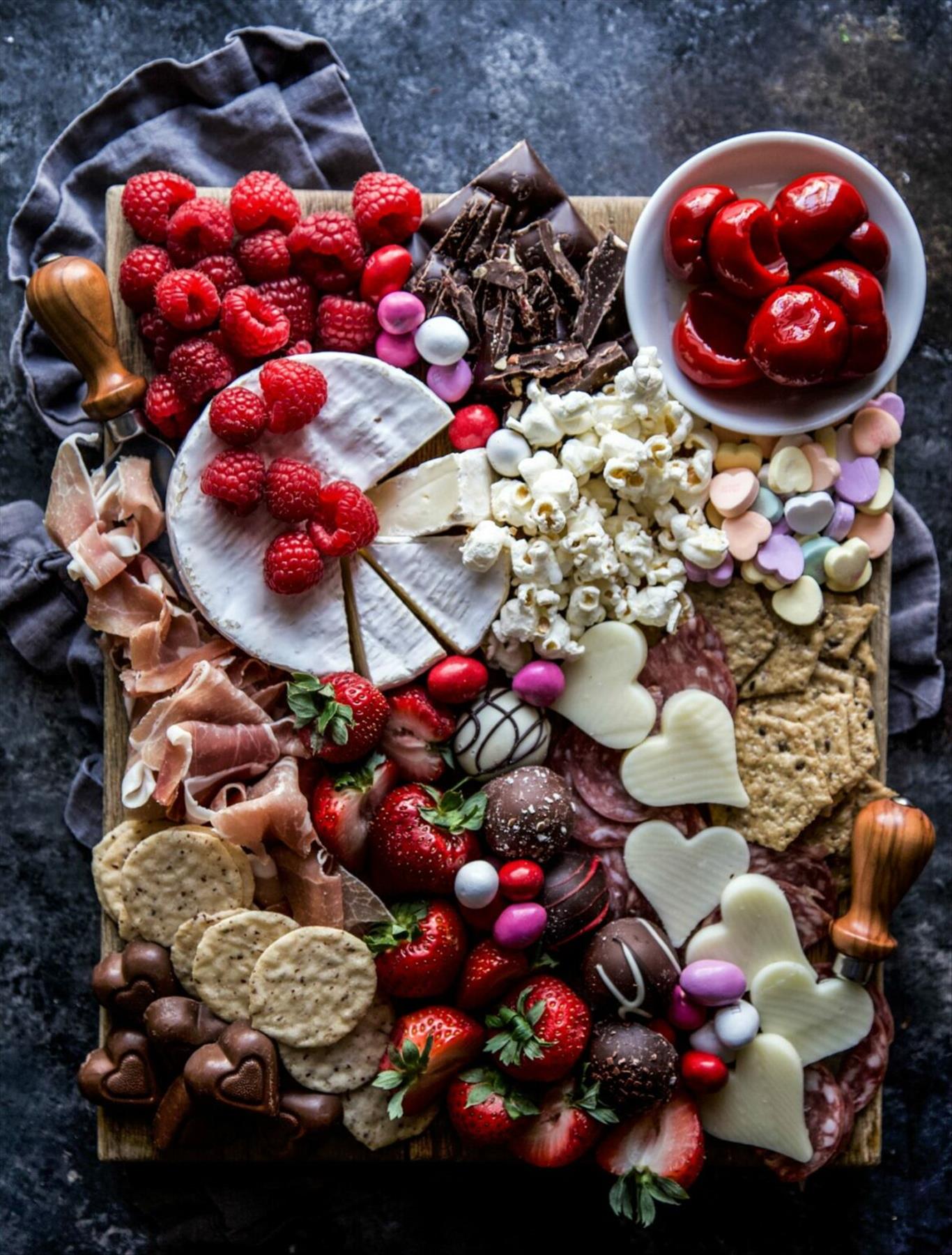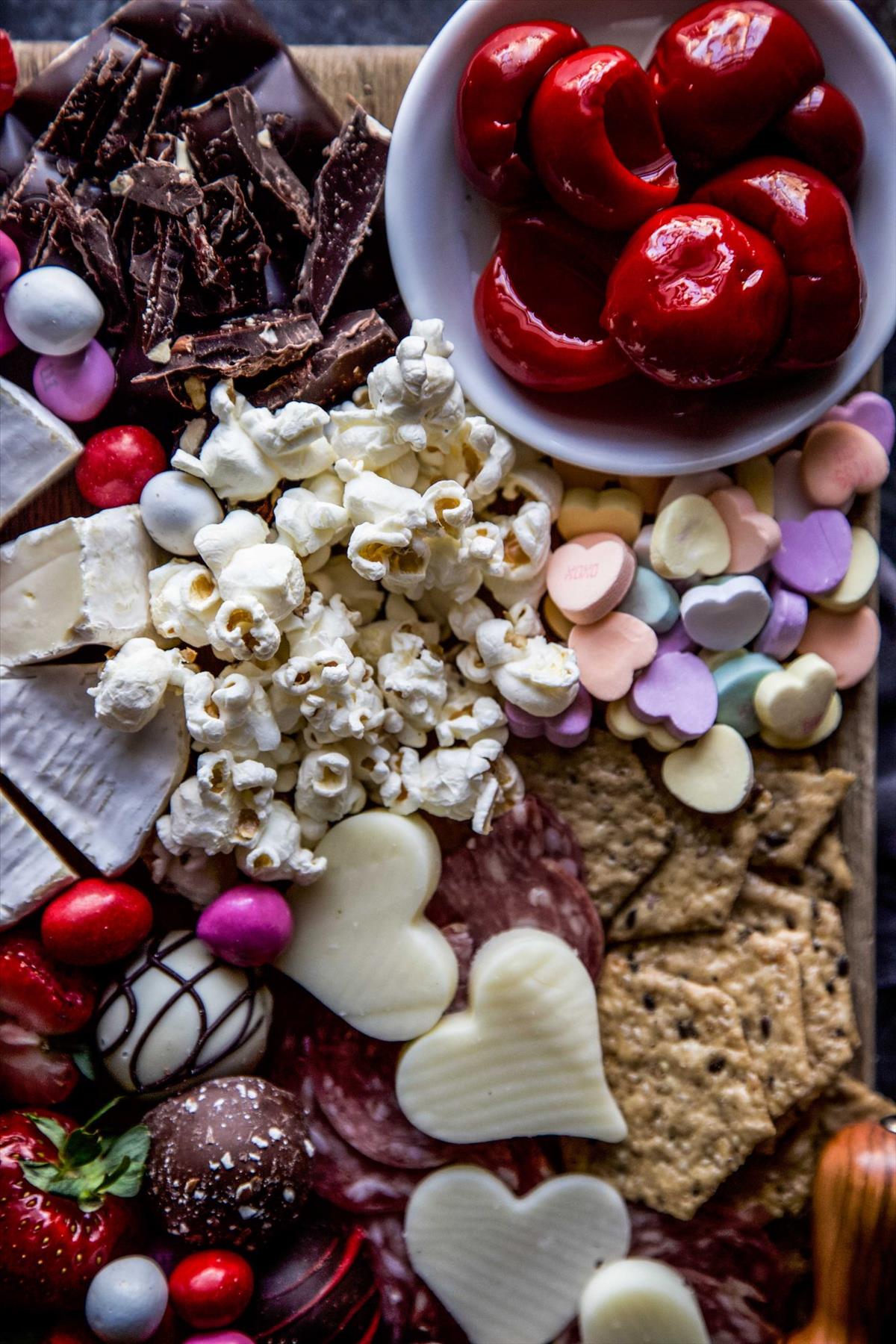 Valentine's day Charcuterie Boards with Heart cookies
If you like sweet things, you must make sugar cookies. Invite your boyfriend to enjoy this excellent taste together. We found some pictures of beautifully decorated biscuits that can inspire your creativity.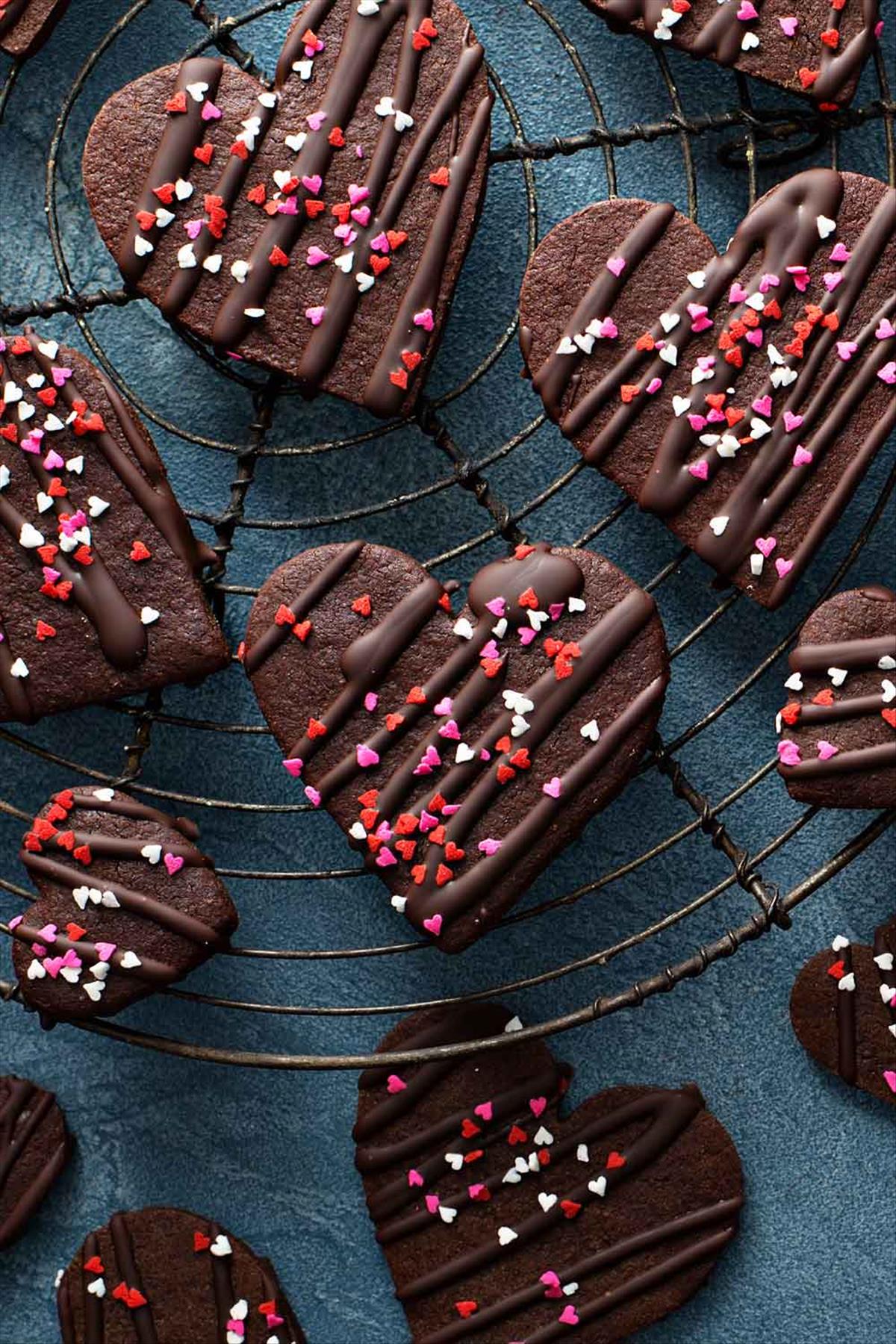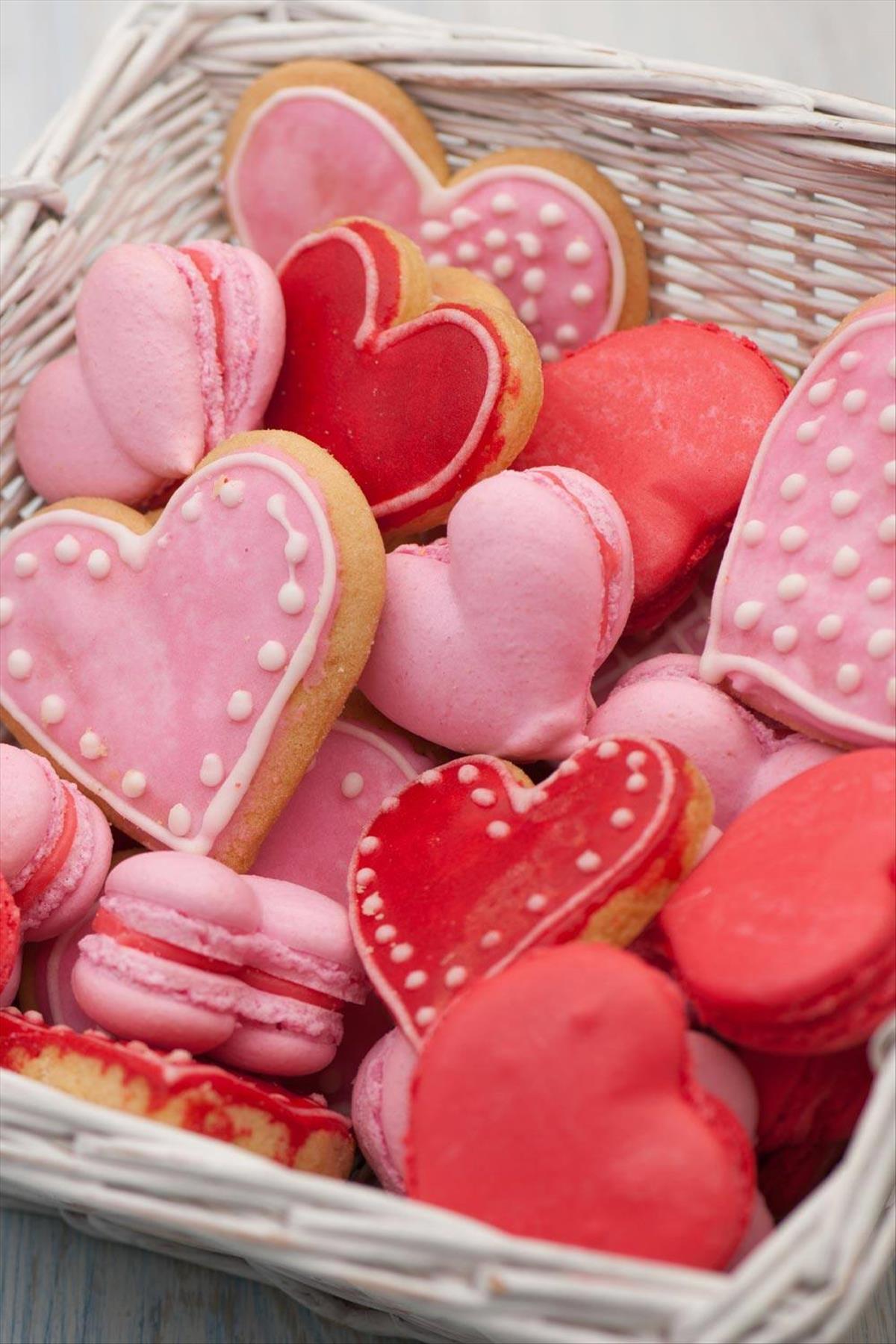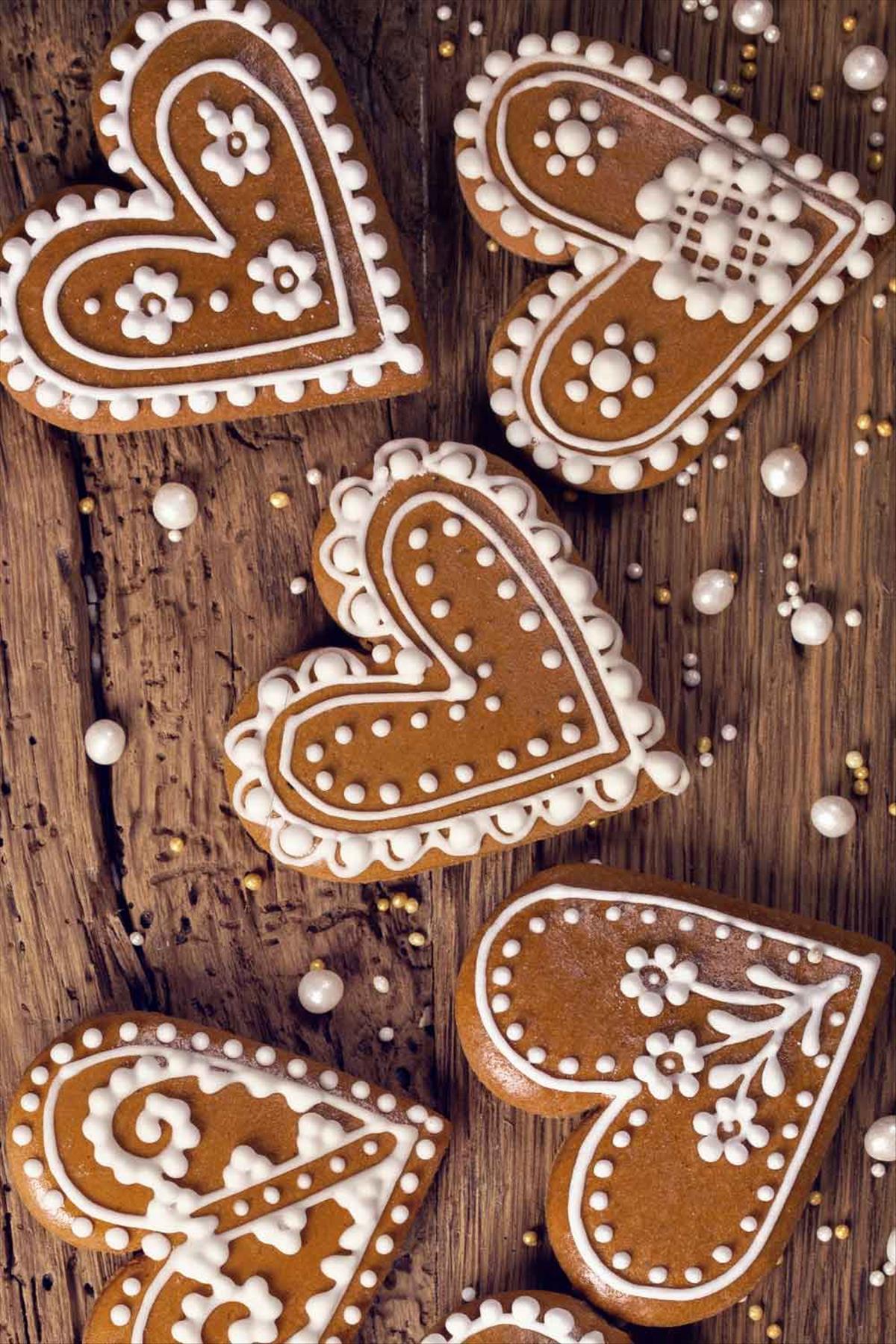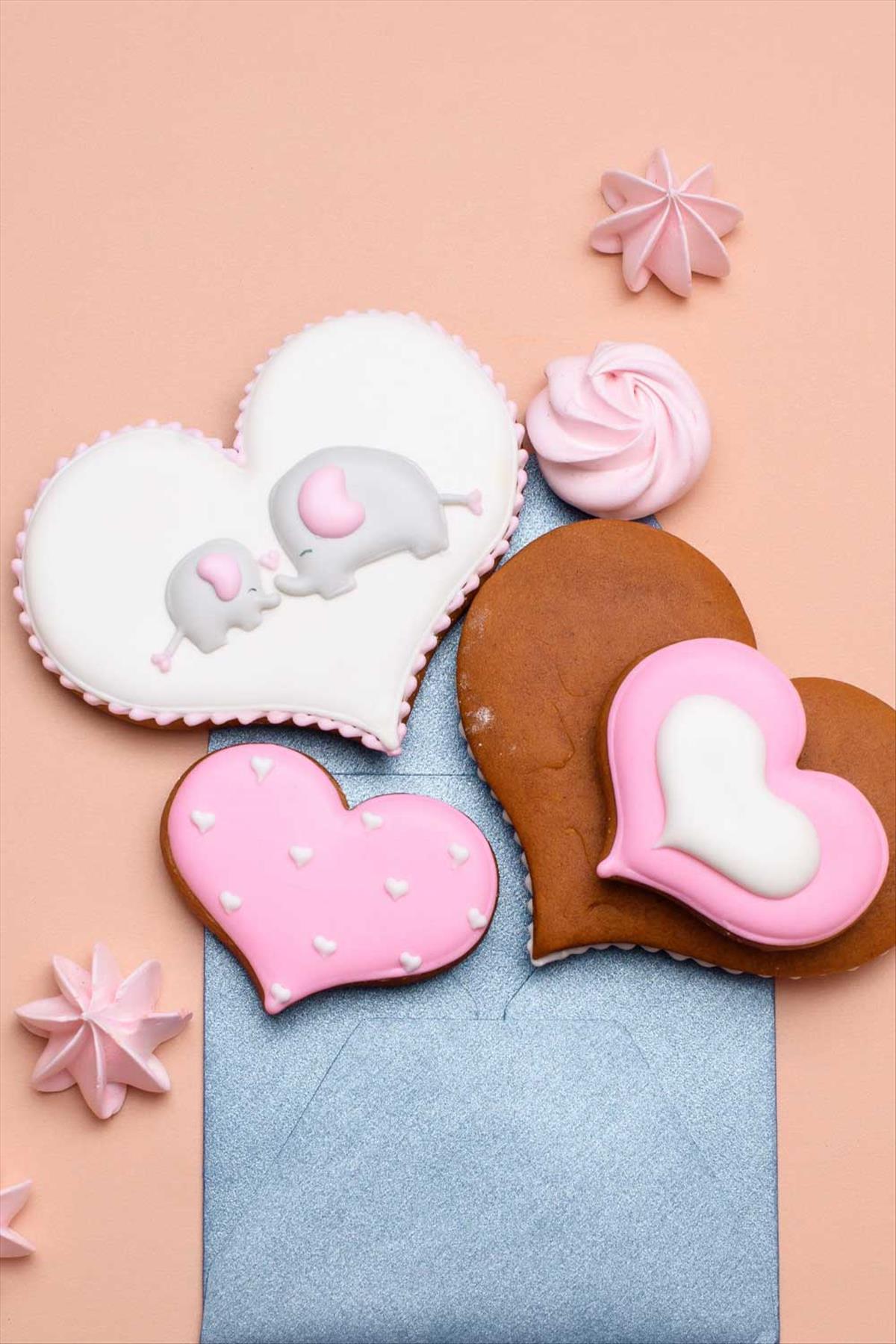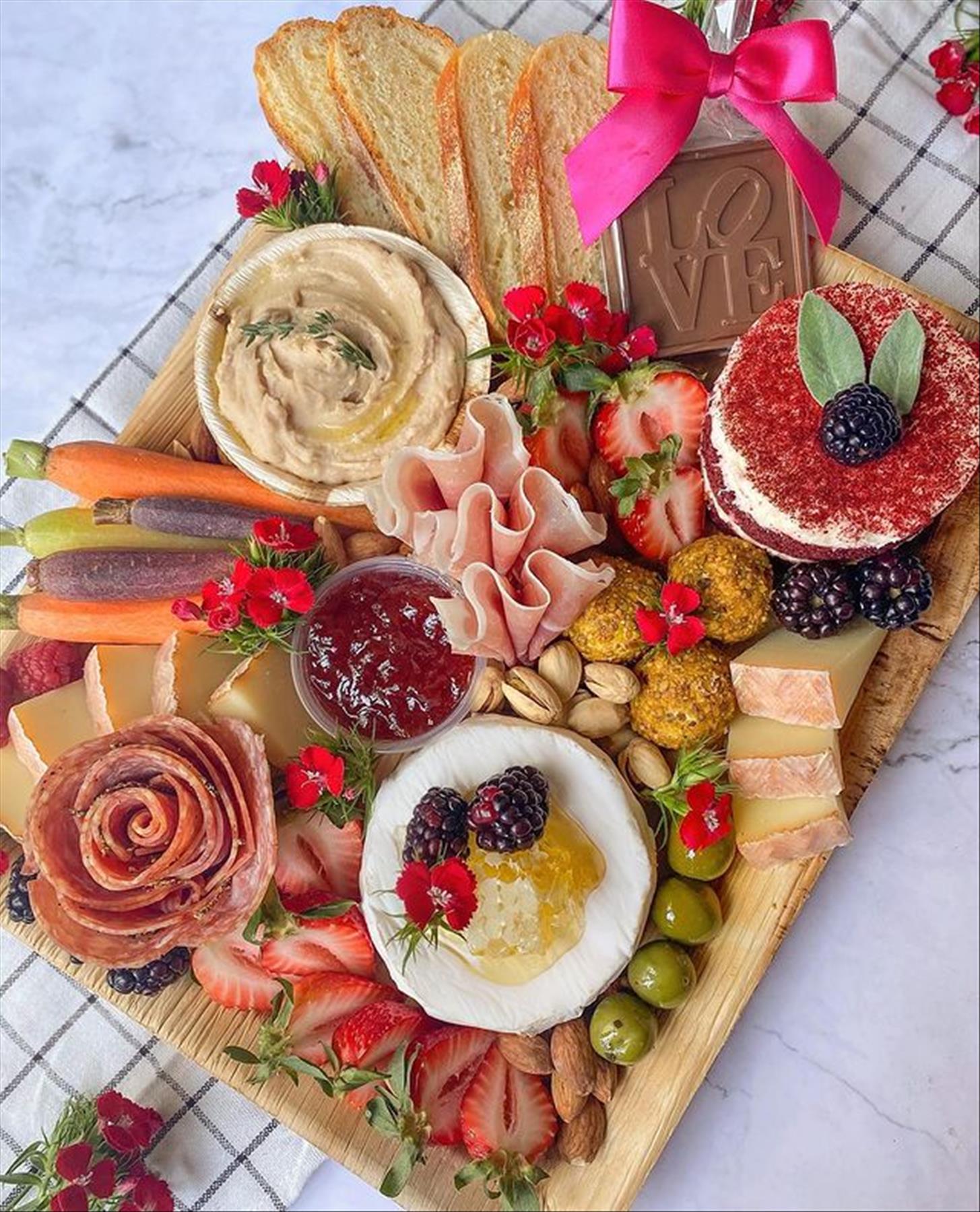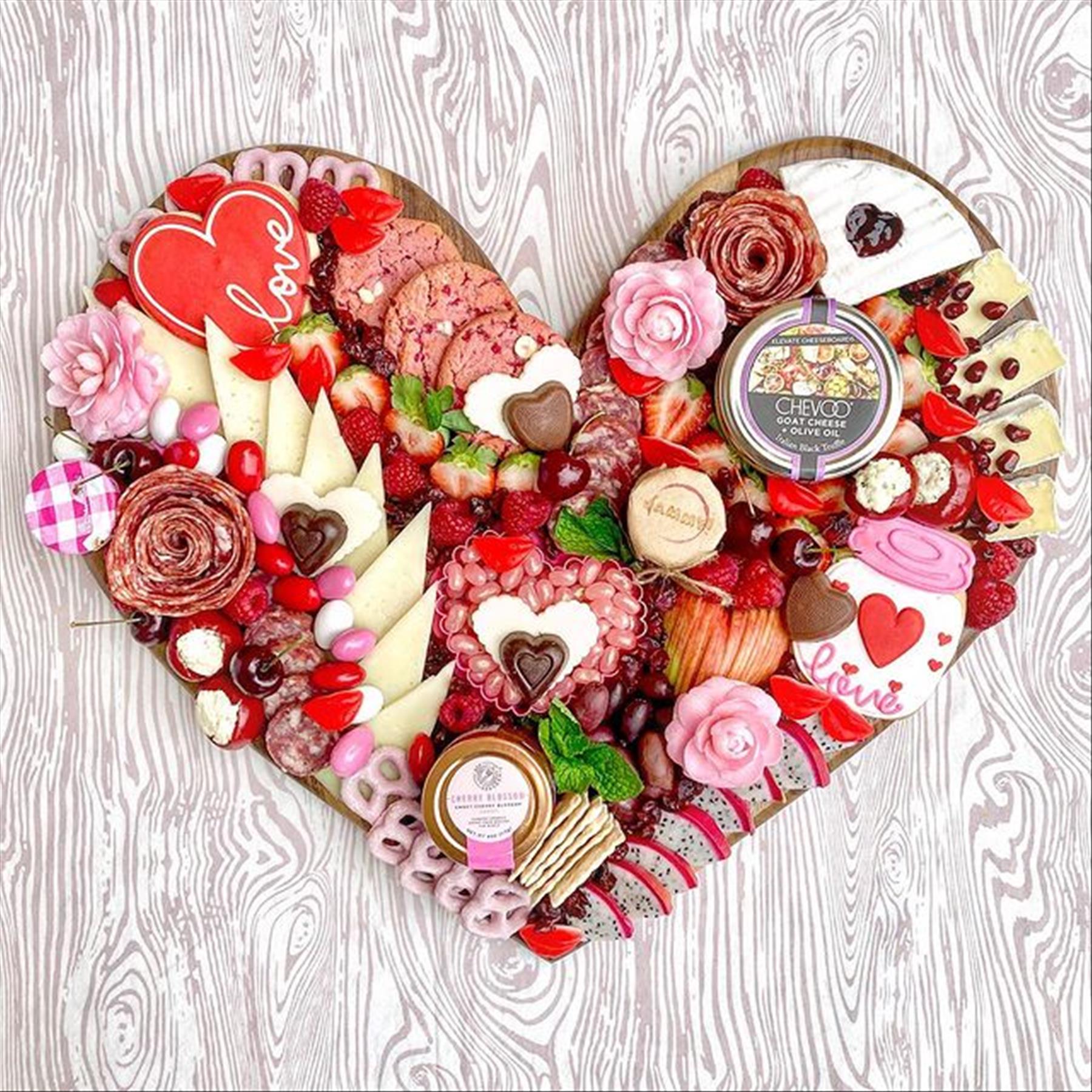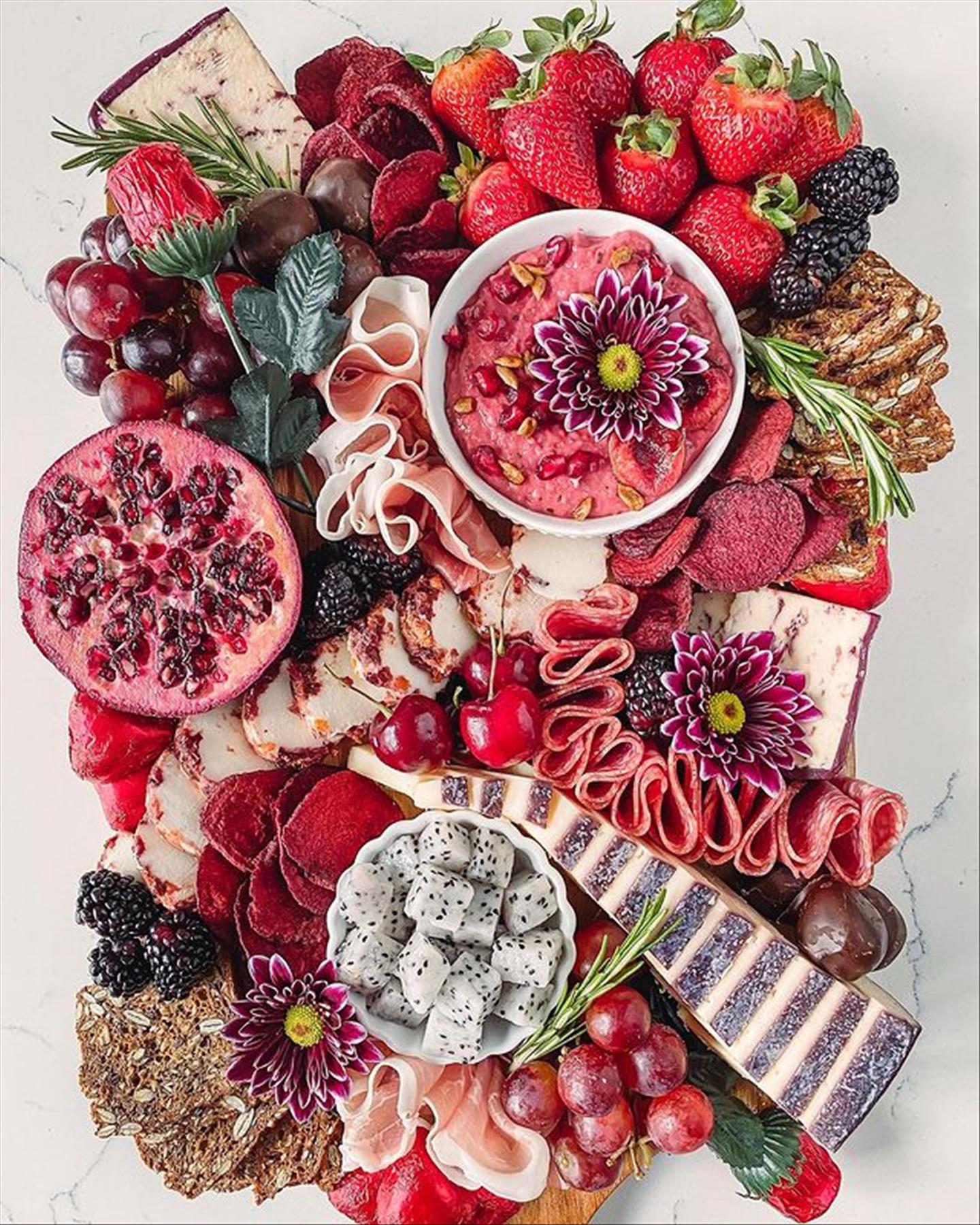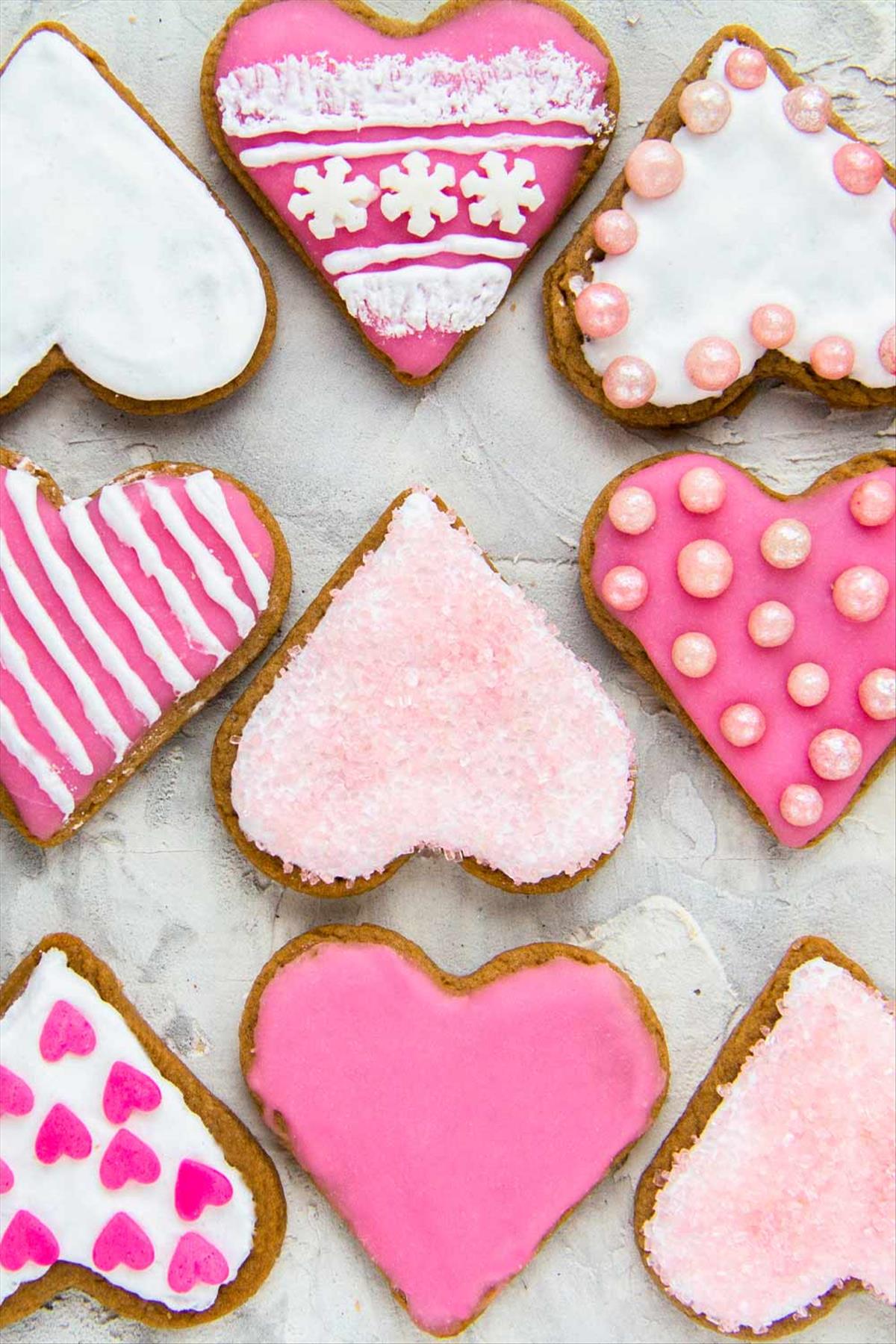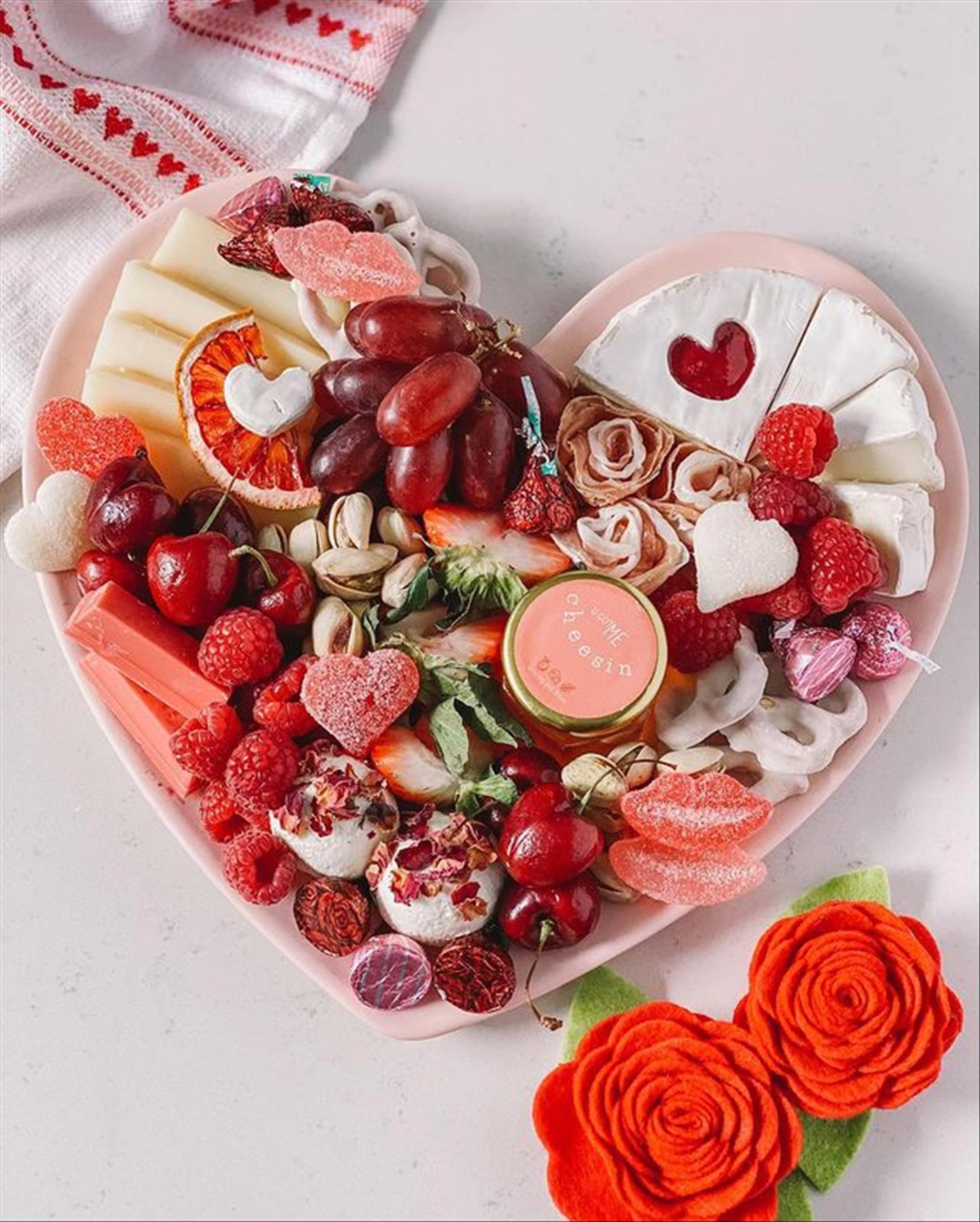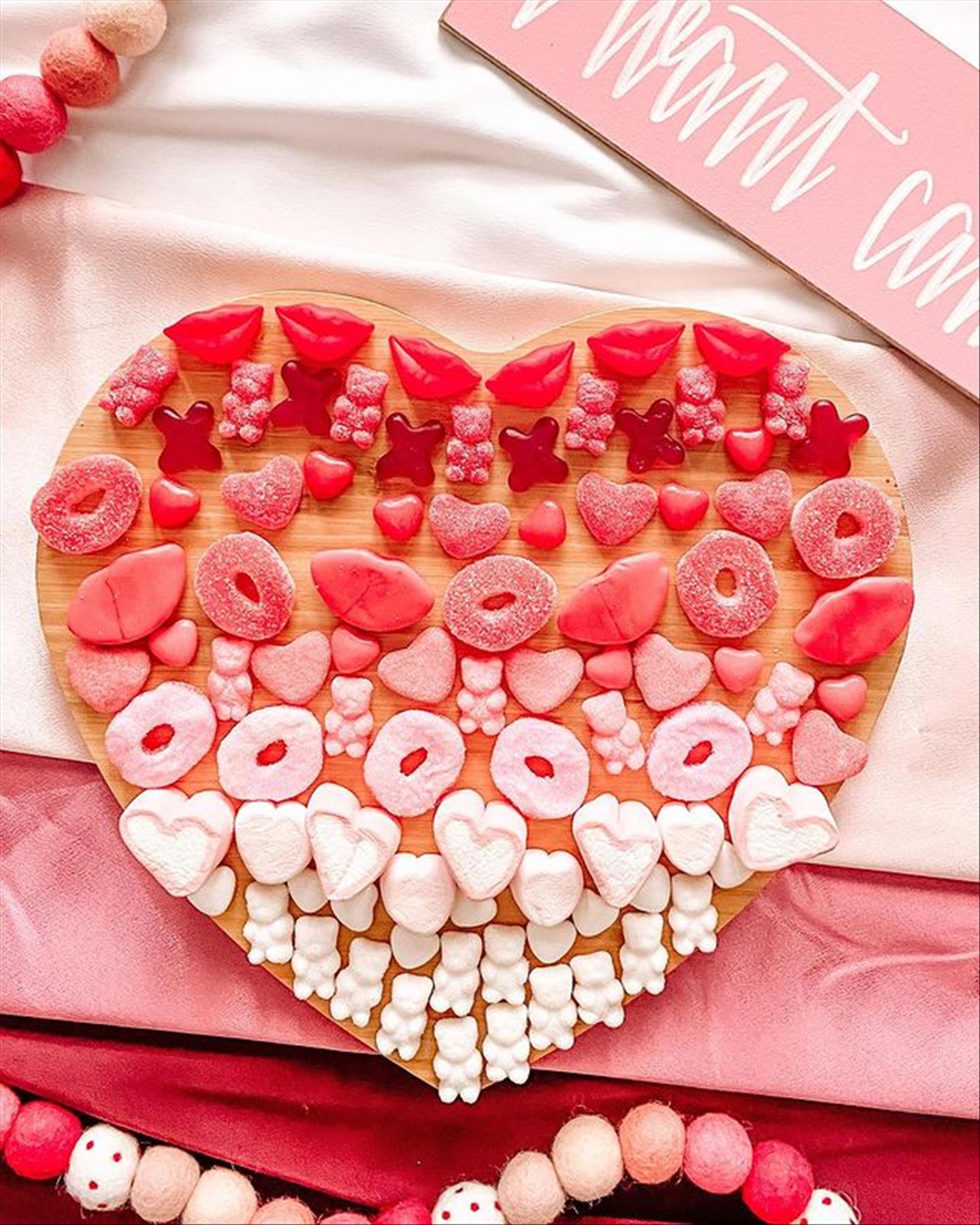 Romantic Hearts by Berry and the Boards 
An easy way to make your plate more Valentine's Day theme is to cut your fruit into a heart shape! You can also put the candy in a heart-shaped bowl!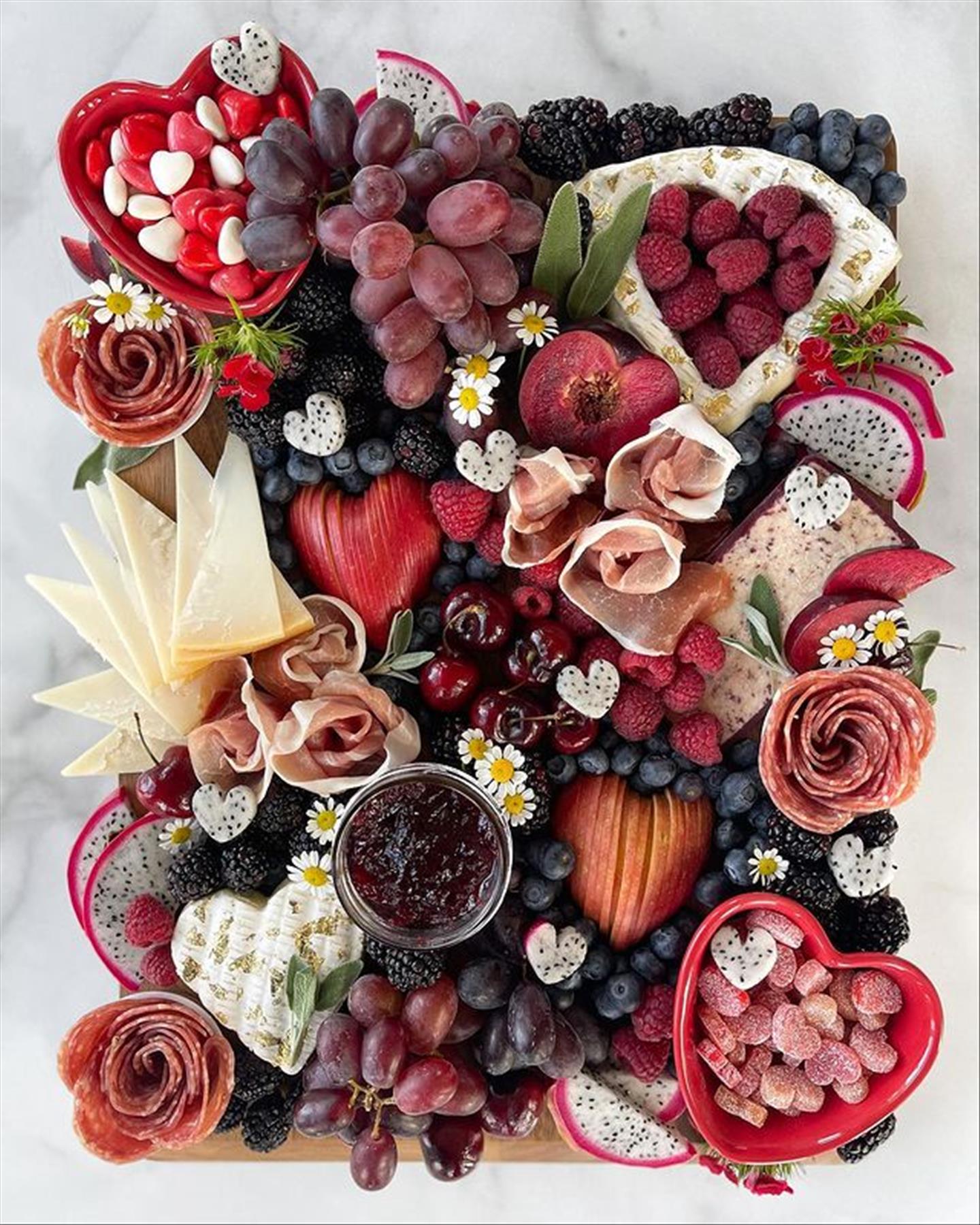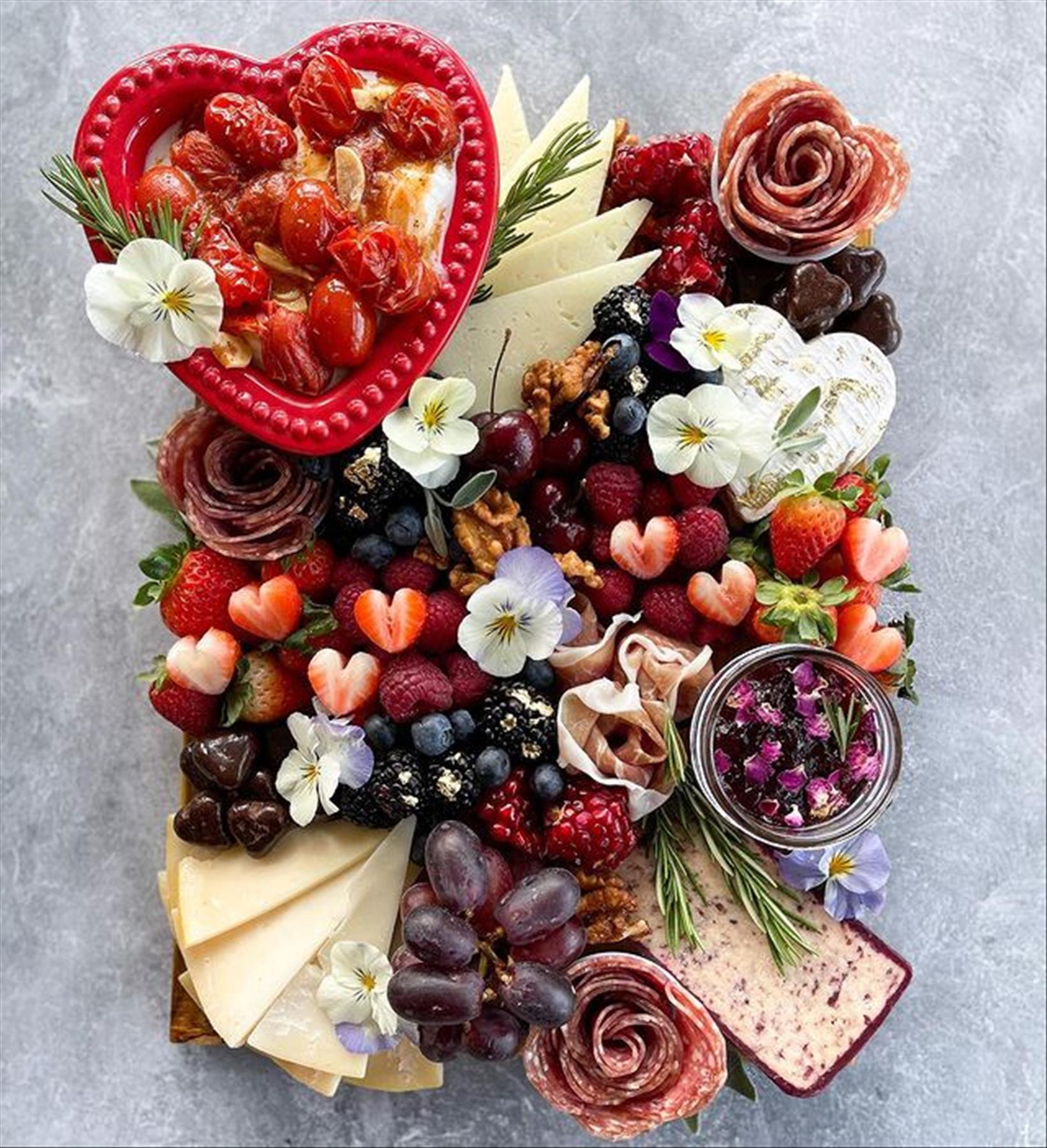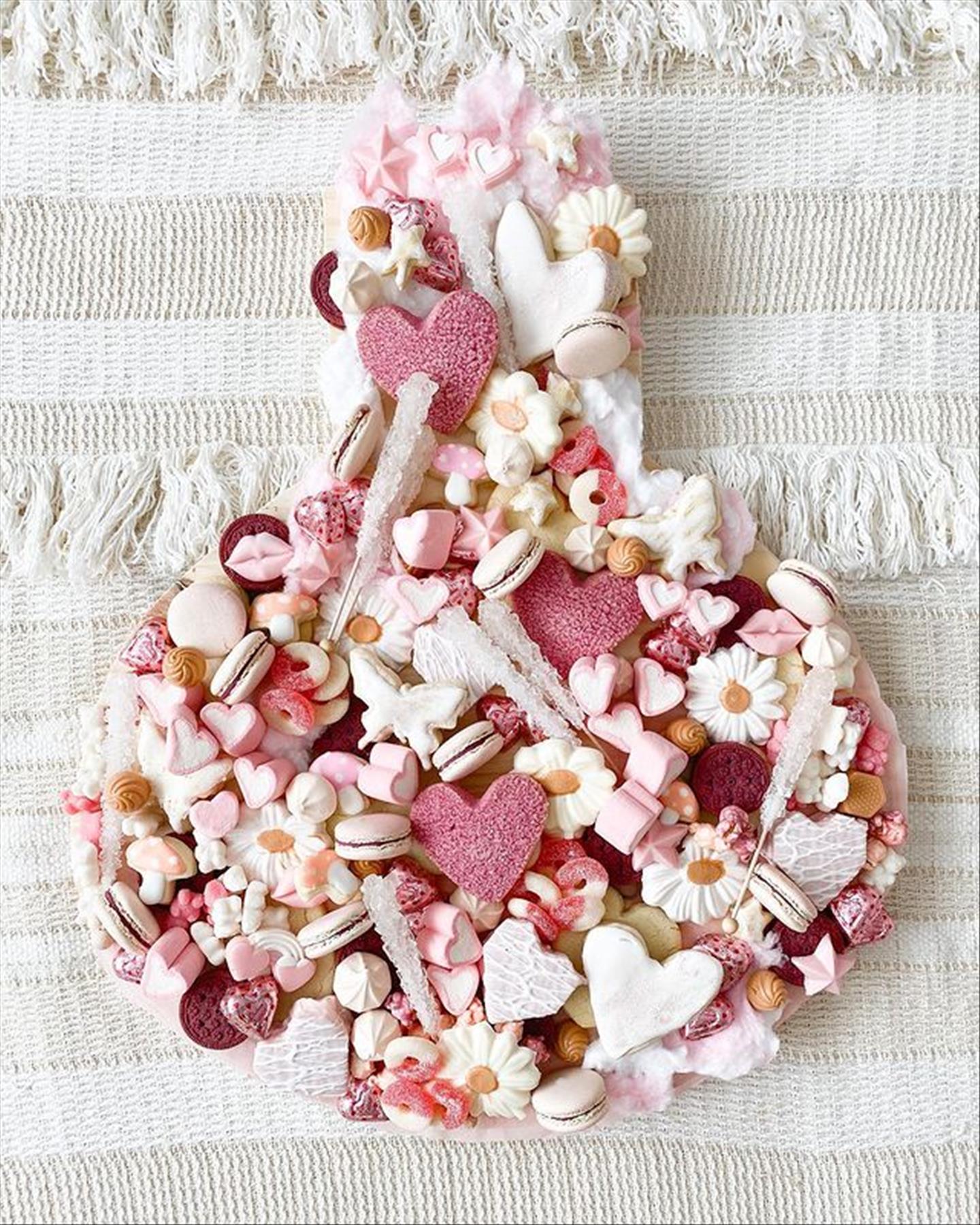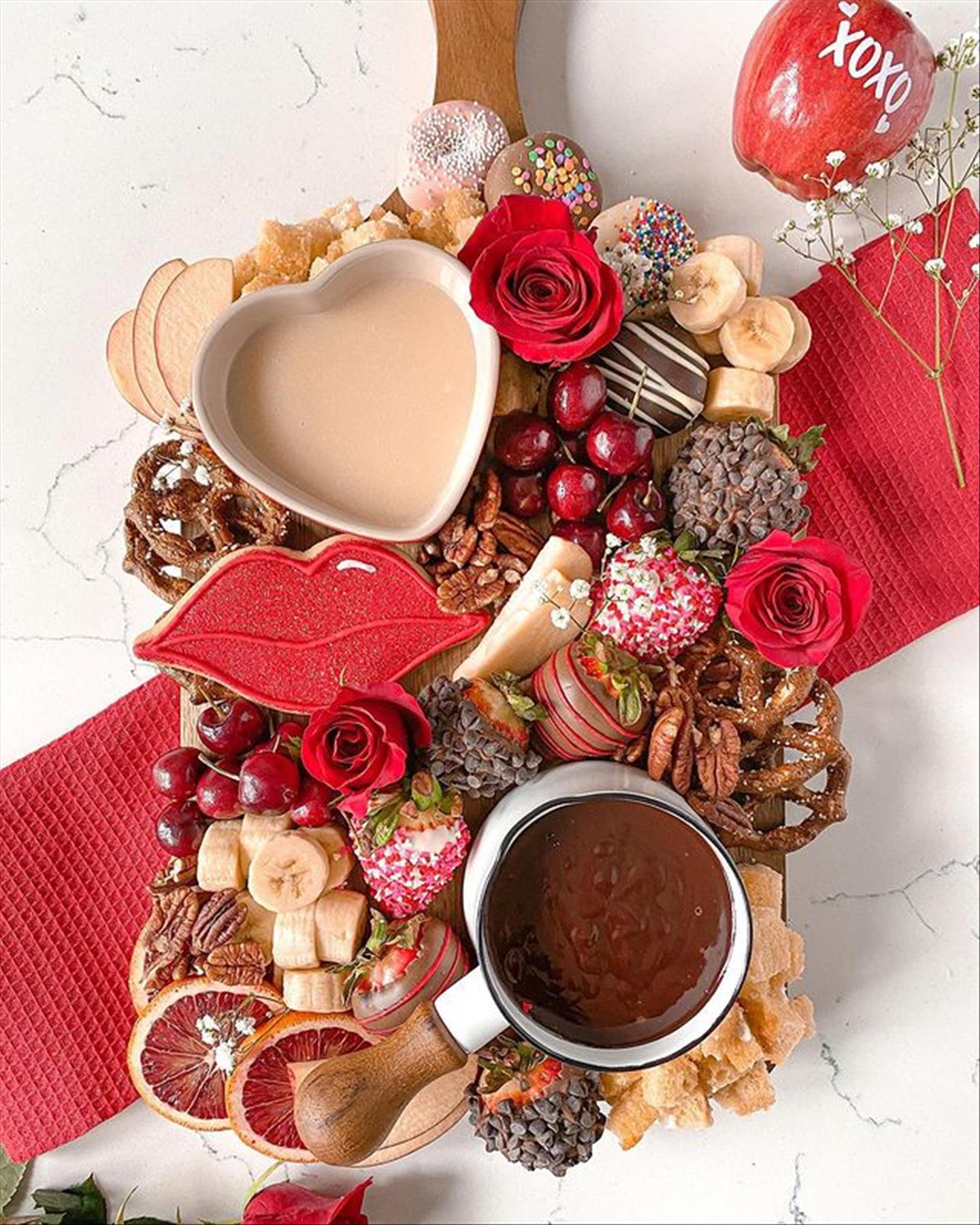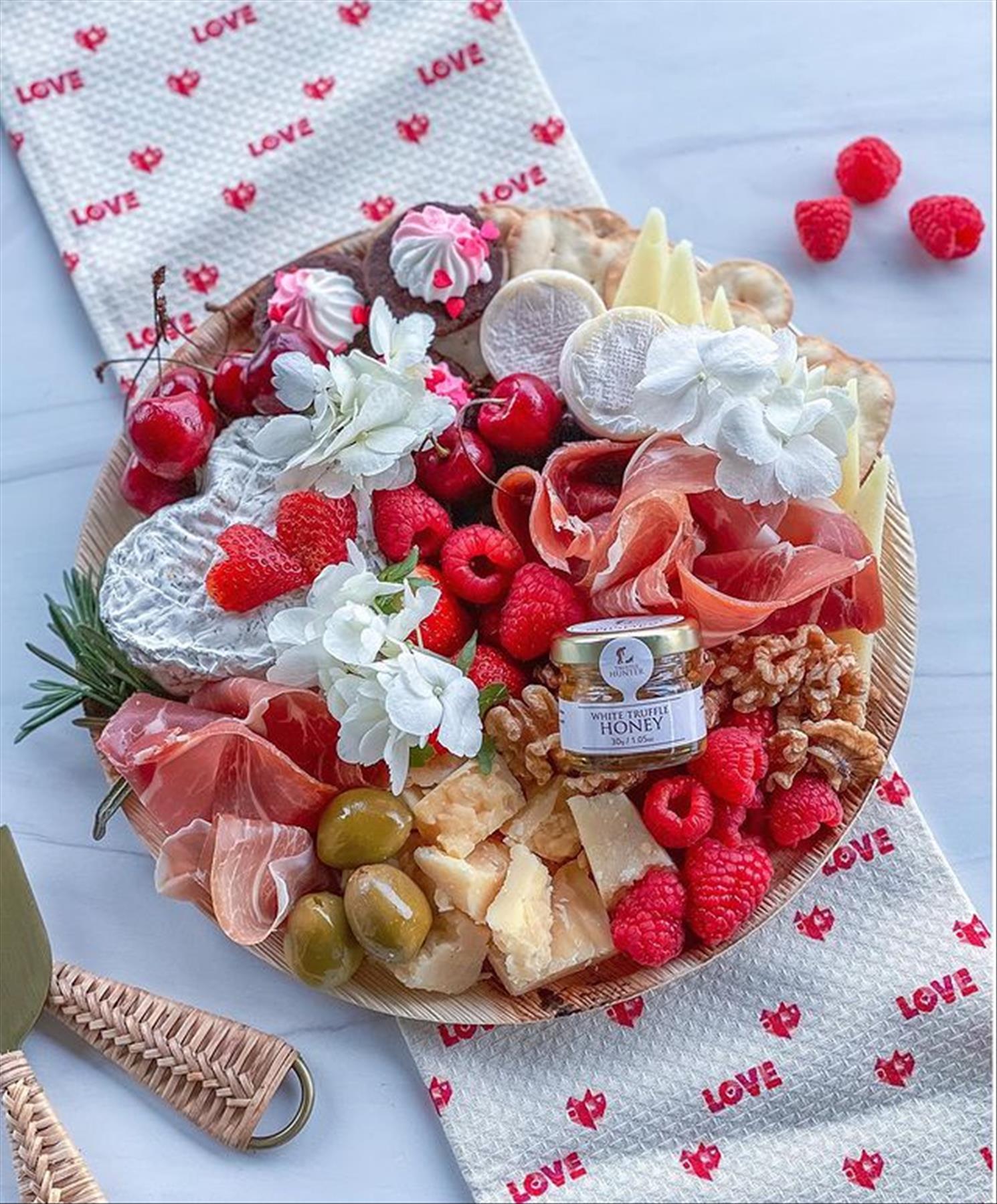 An exciting way to make Valentine's Day theme board is to include items of a specific color! You can have a lot of red, white, and pink things! It is delicious and visually appealing.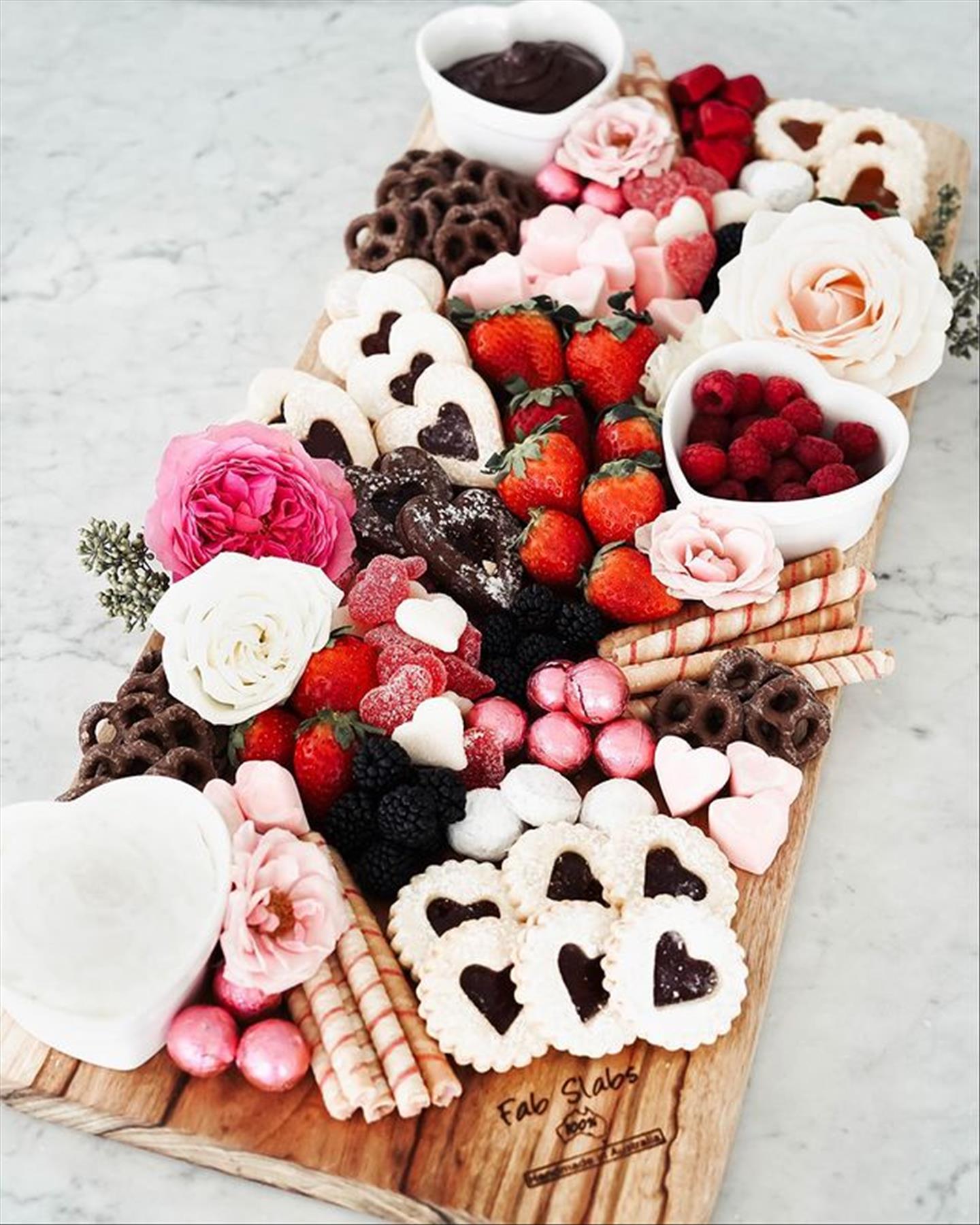 If you are looking for snacks that kids will eat, check out Ashley's cute plate! She prepared some snacks for the kids. She knows the kids will like them and cutely put them. Could you give it to them?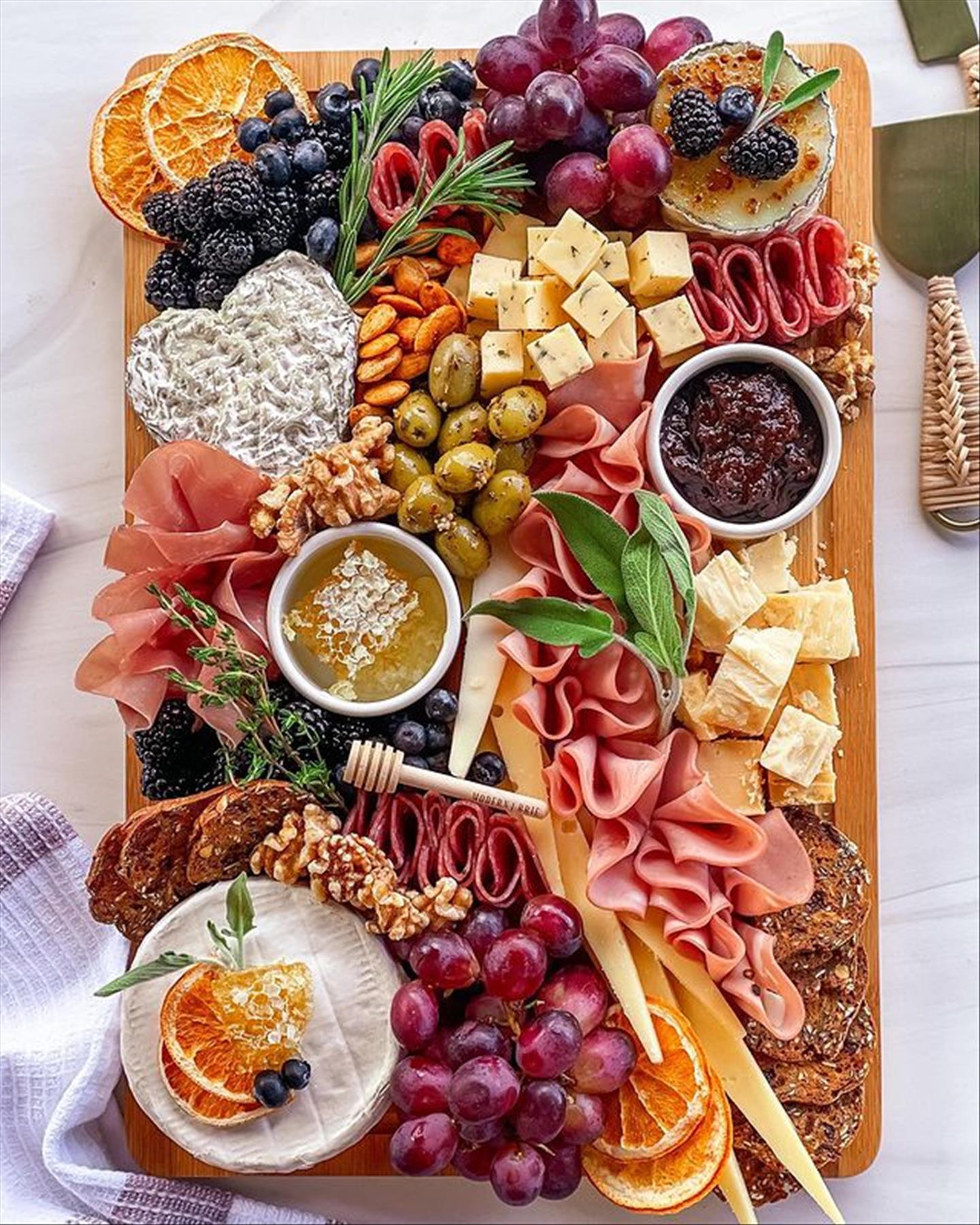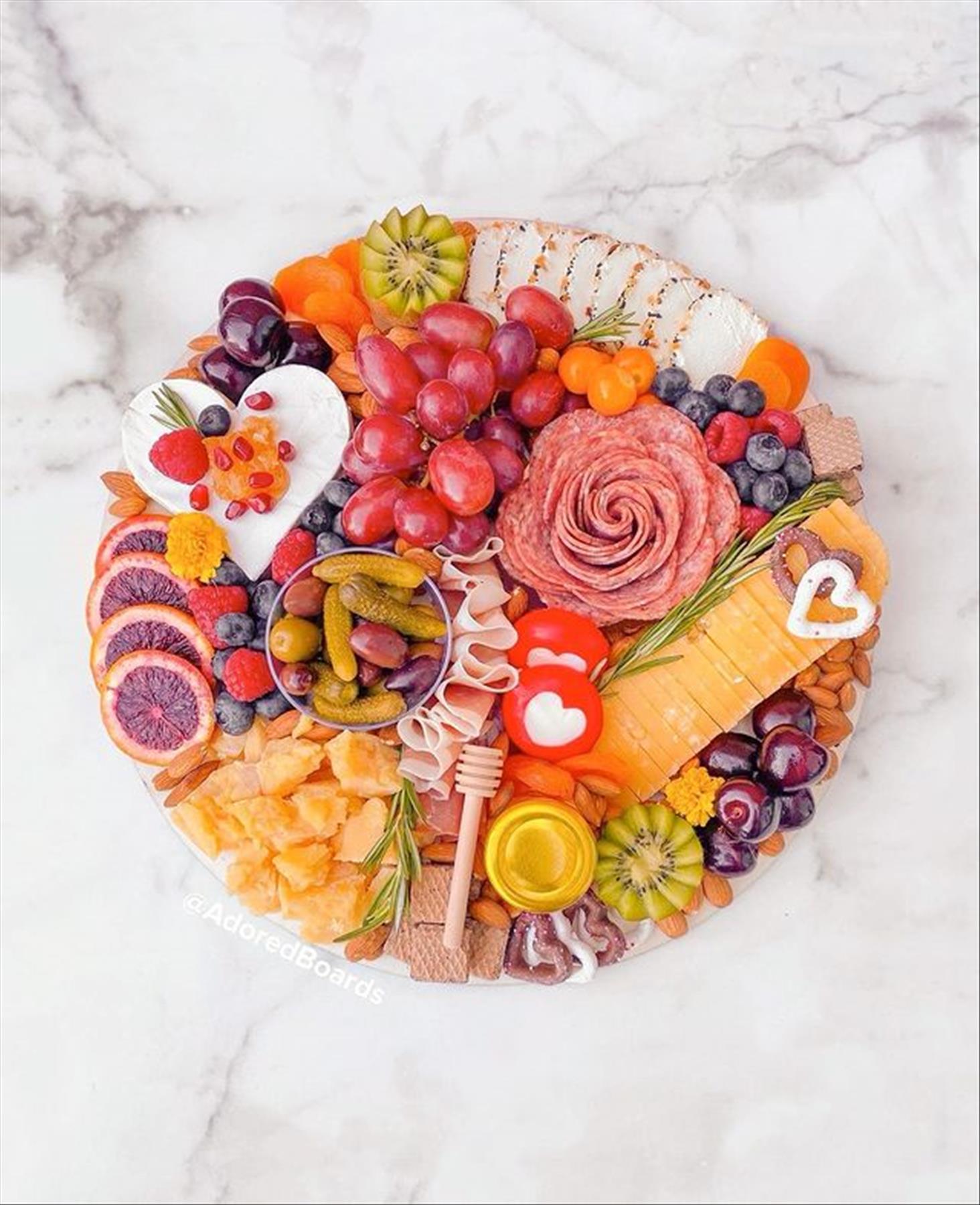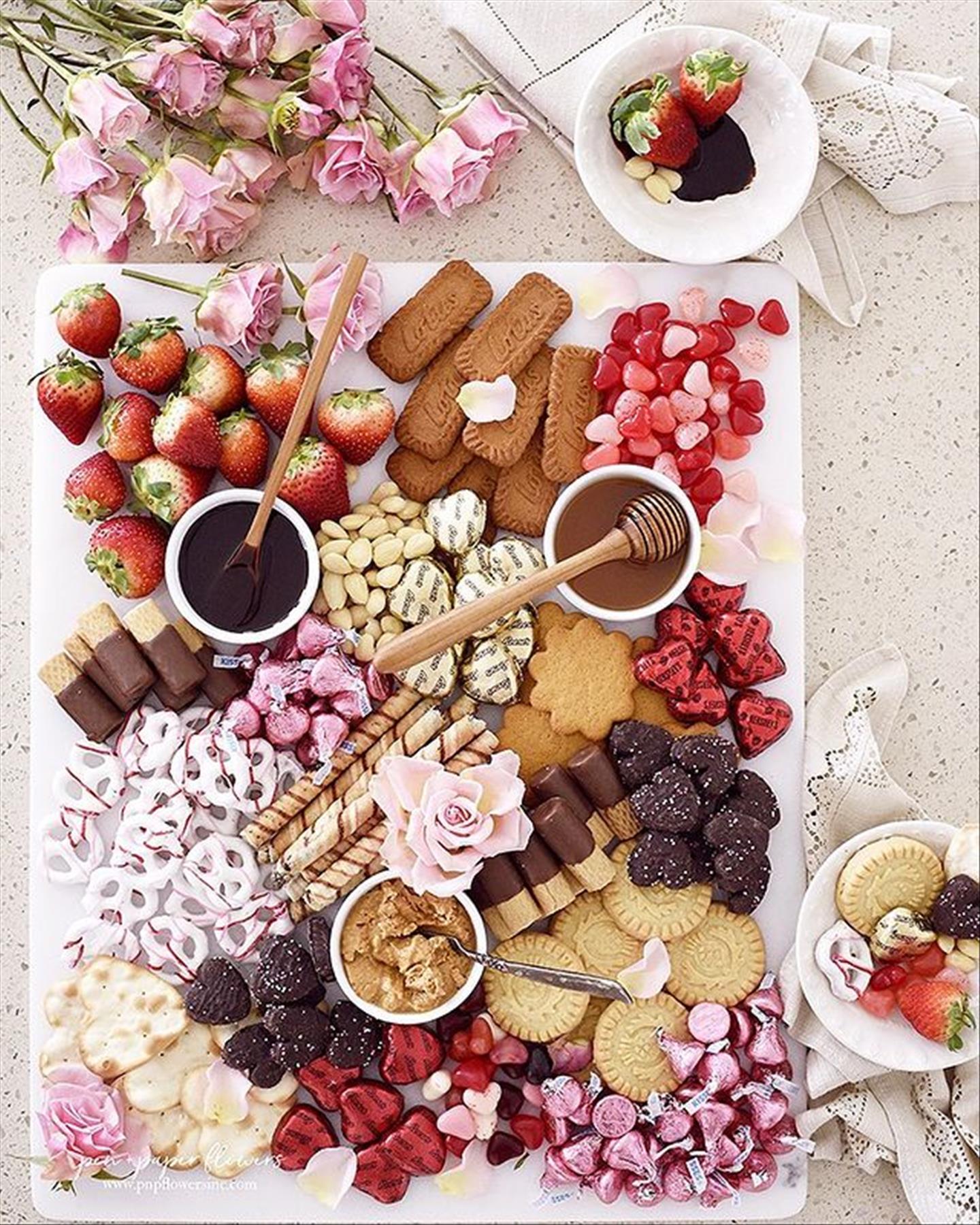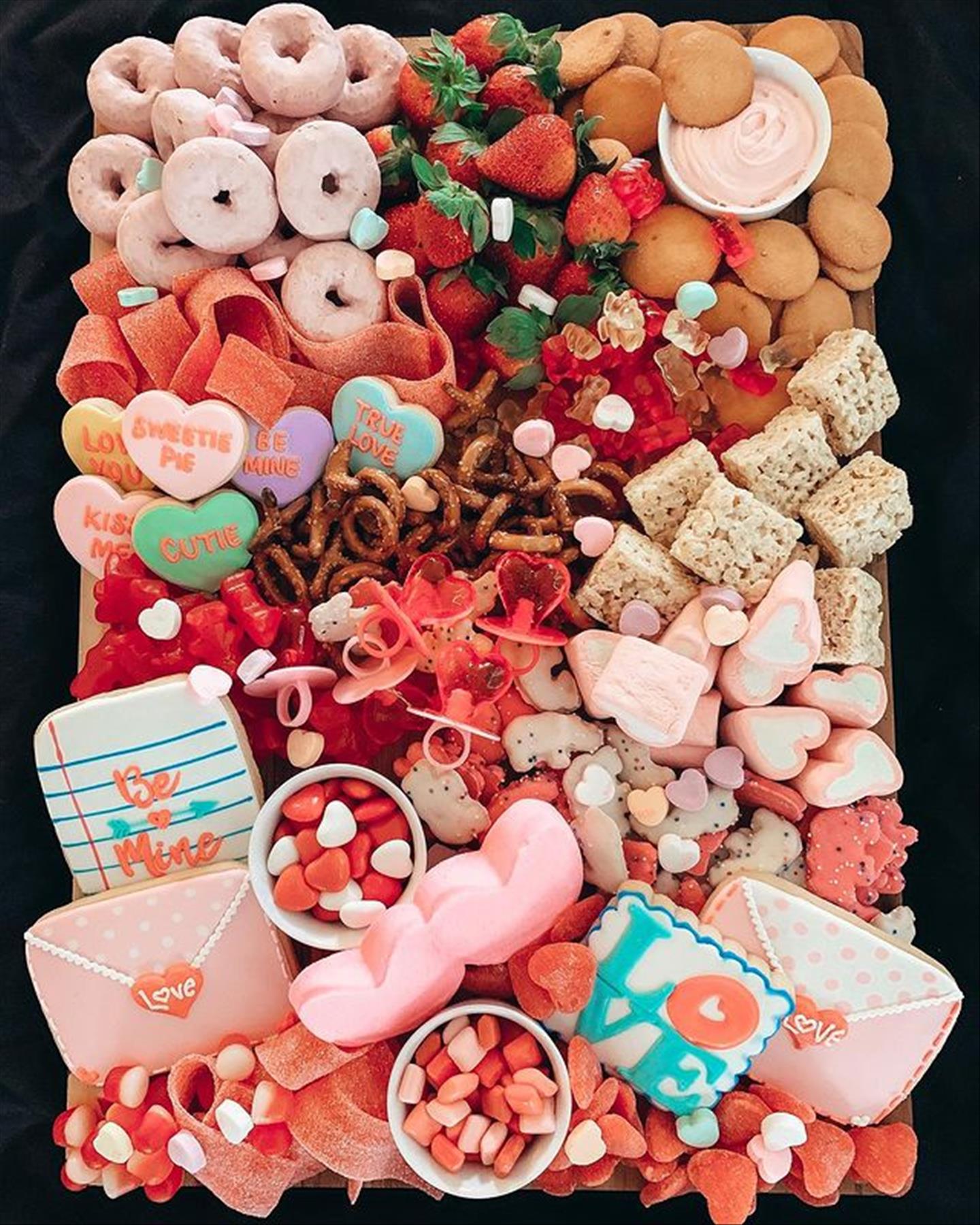 Looking for more Valentine's Day Ideas?
48 Romantic Valentine's Day nails with heart nails
35 Best Valentine's Day Nail Art Ideas In 2022