Sparkly Glitter Acrylic Nails
Some nail trends are reserved for special occasions or festivals, but if you want a super wear-resistant, versatile, and girly look, then pink nails are a good choice. This color may remind you of your childhood or a happier time and evoke feelings of cuteness, romance, and sweetness.
It is also easy to wear because its shades are not particularly bold or bright, making it very suitable for everyday wear. If you want to try a manicure, then thin clouds, moons and stars, and heart-shaped appliques are popular choices to match your favorite colors.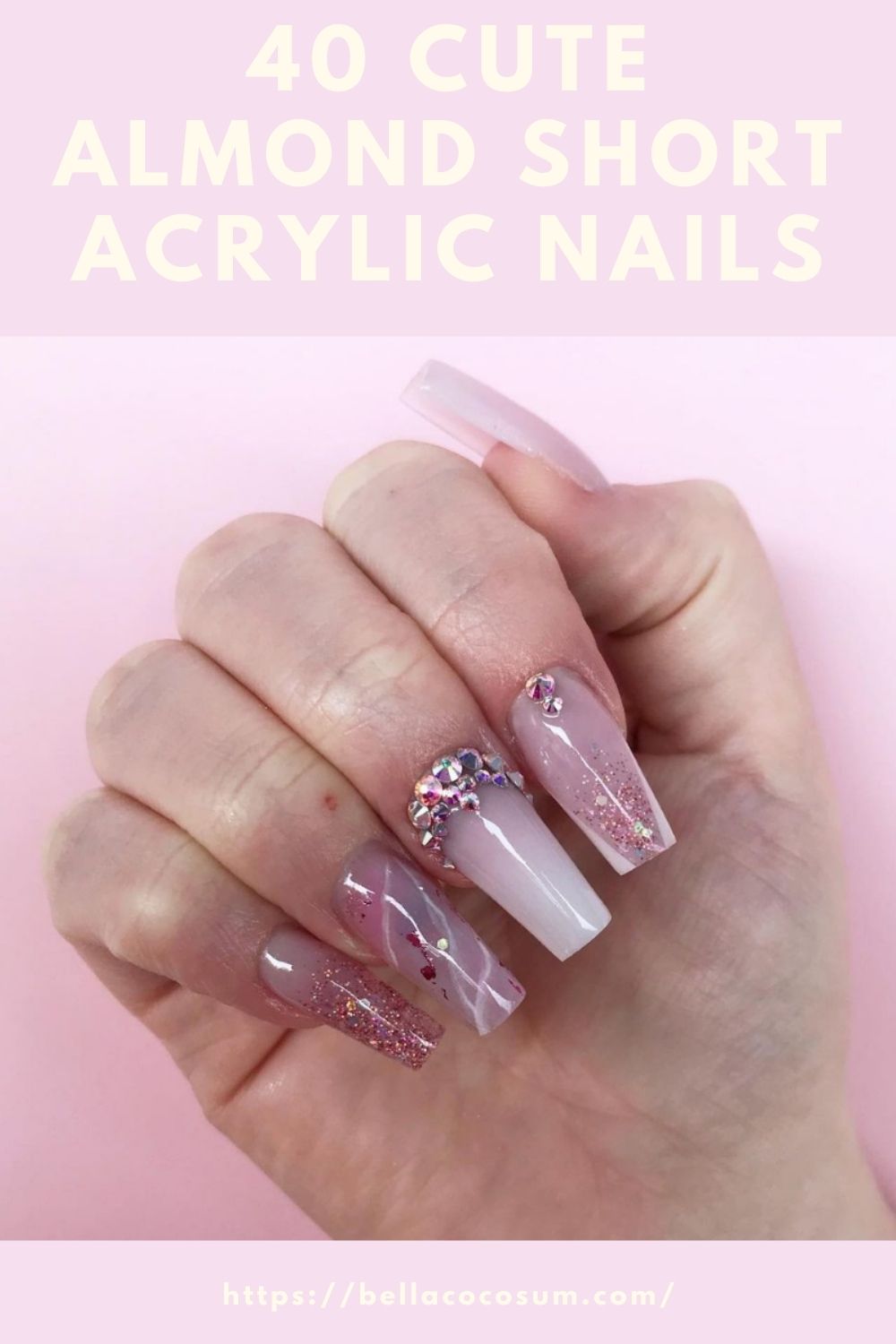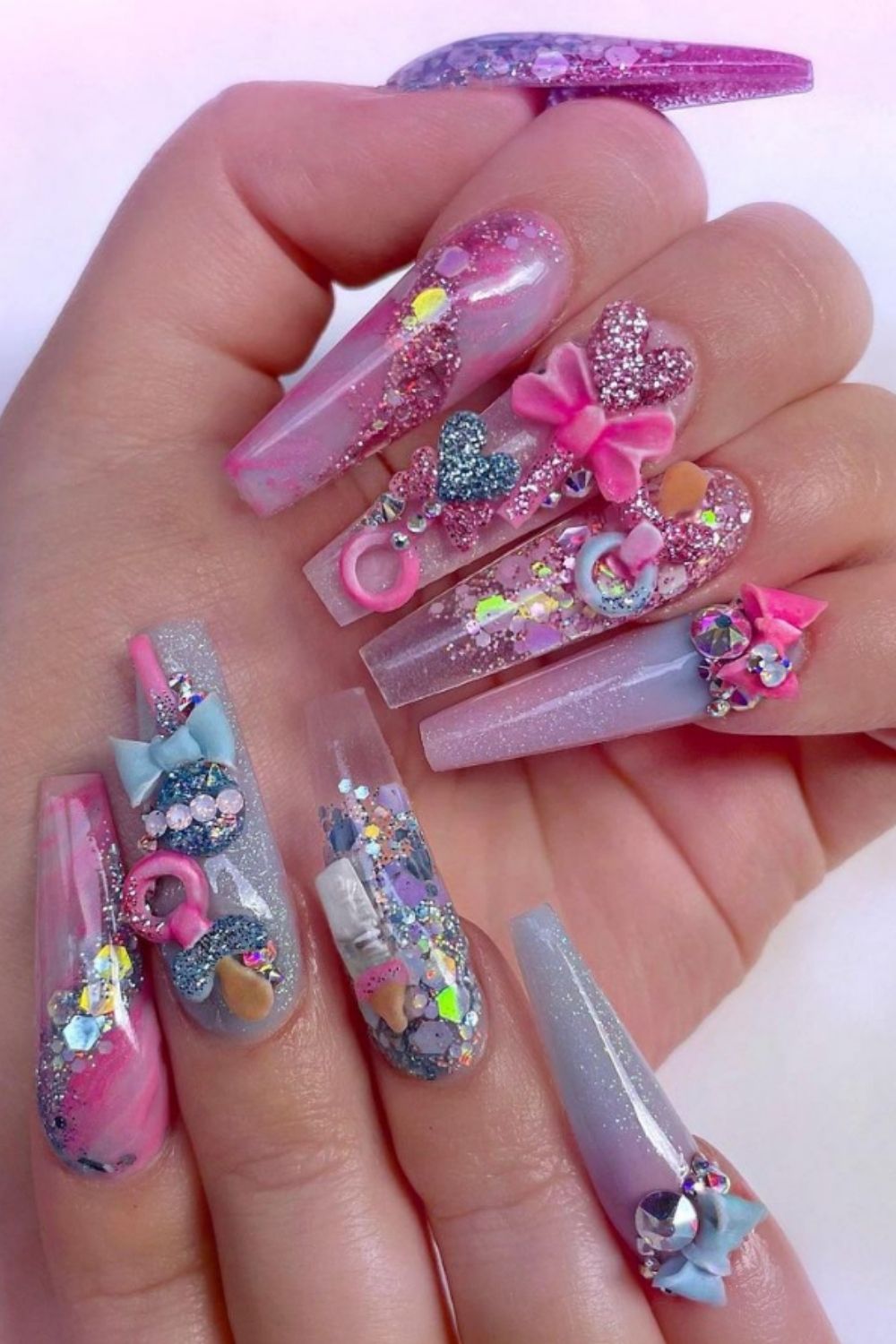 Bling nail ideas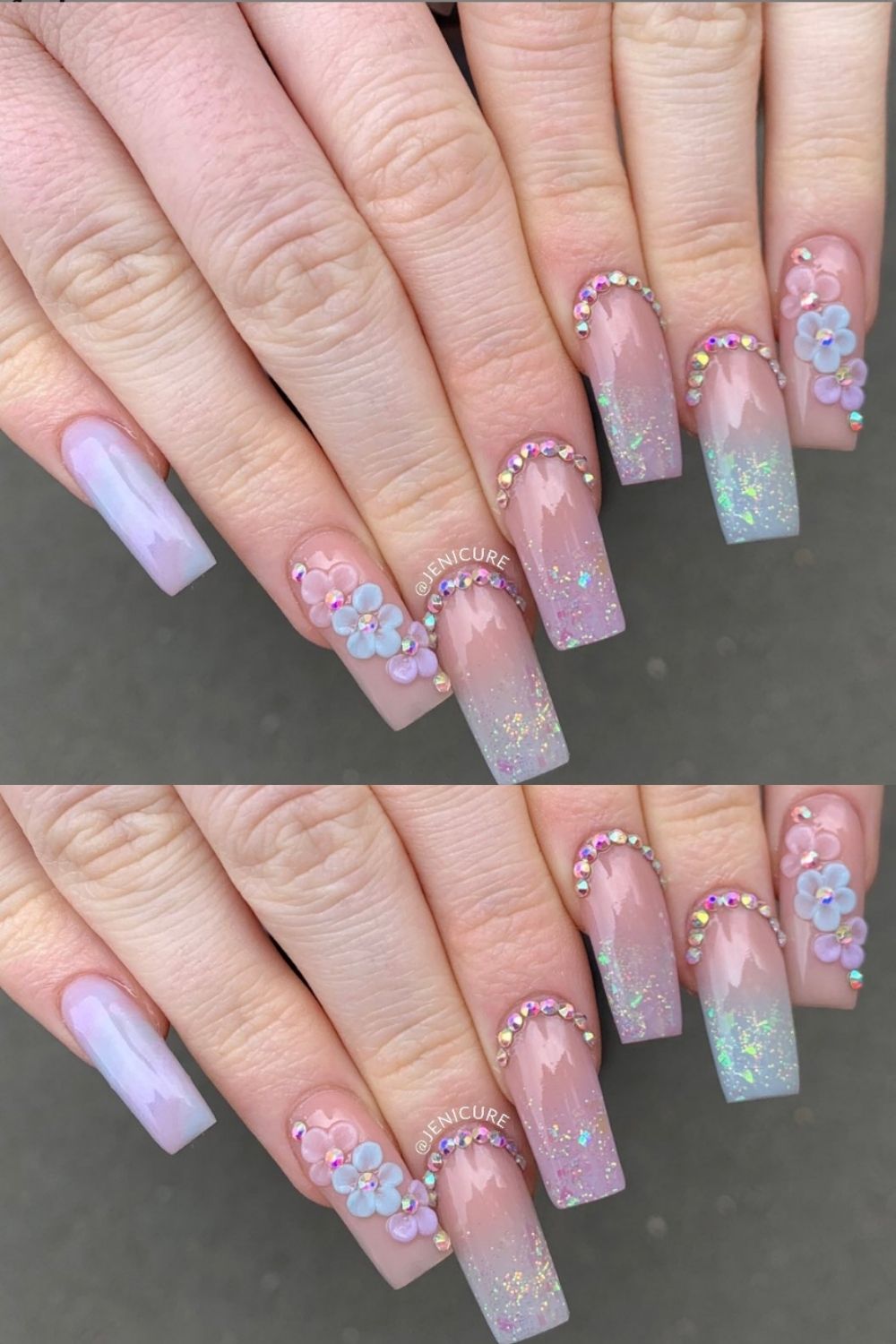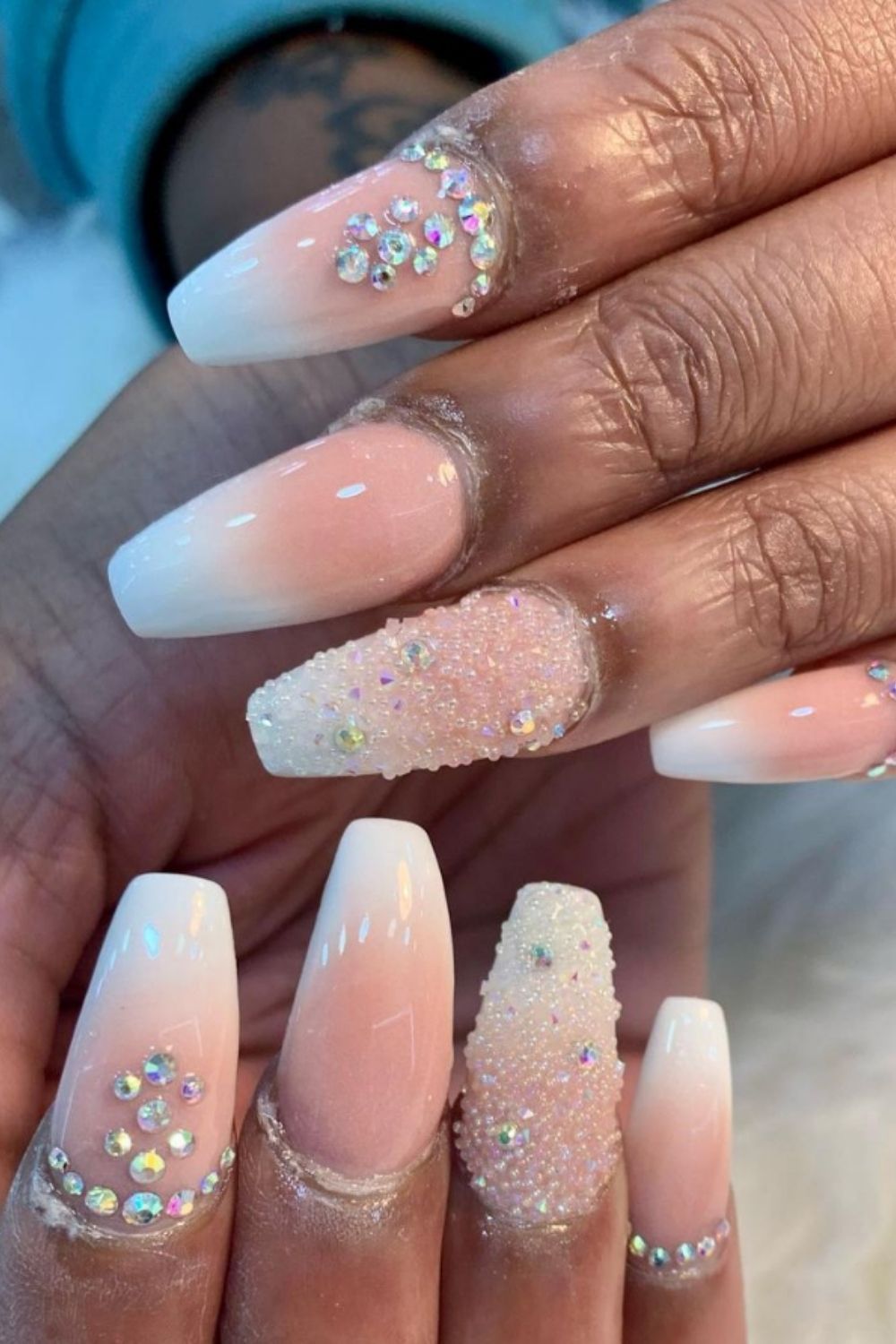 Cute heart and cherry nail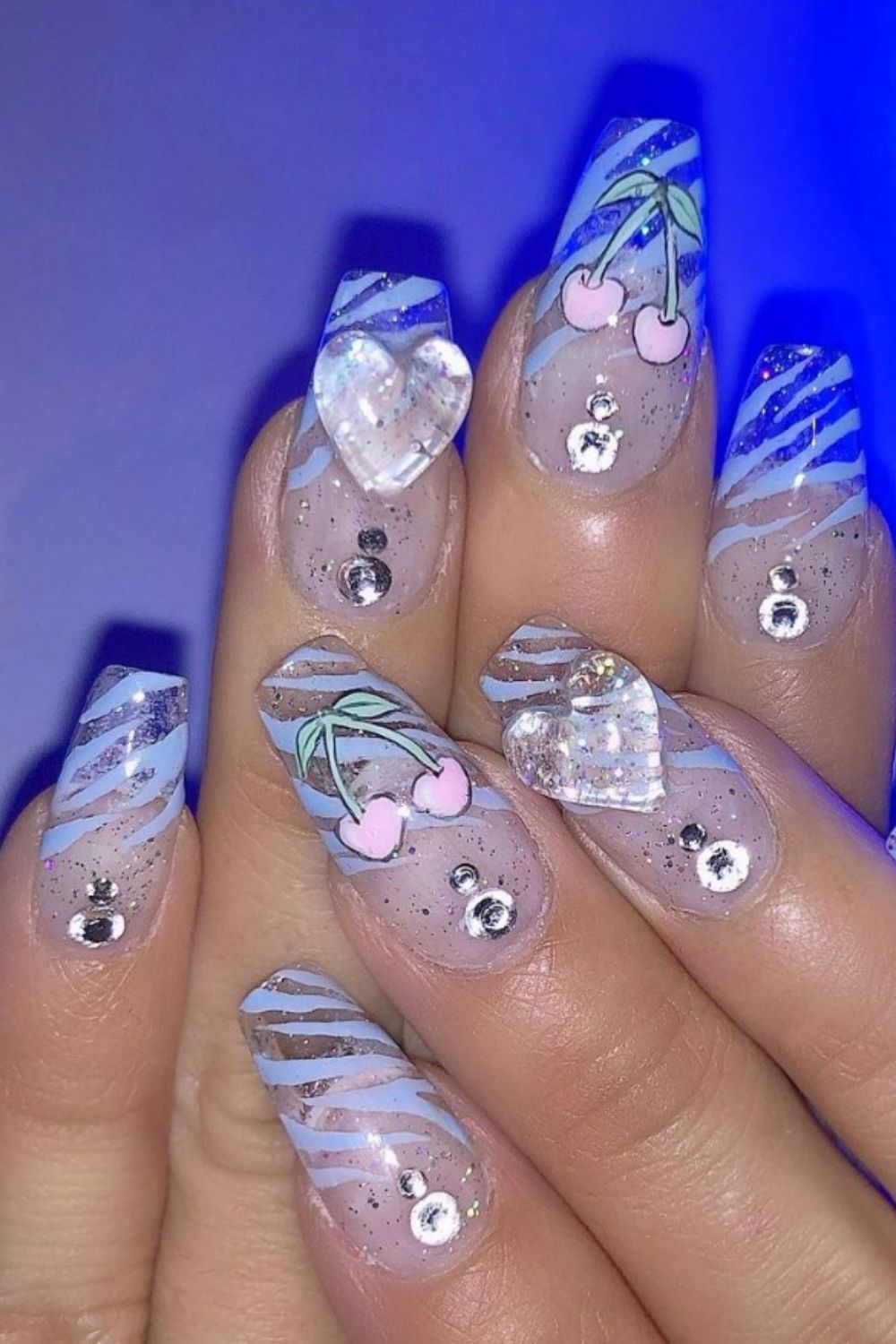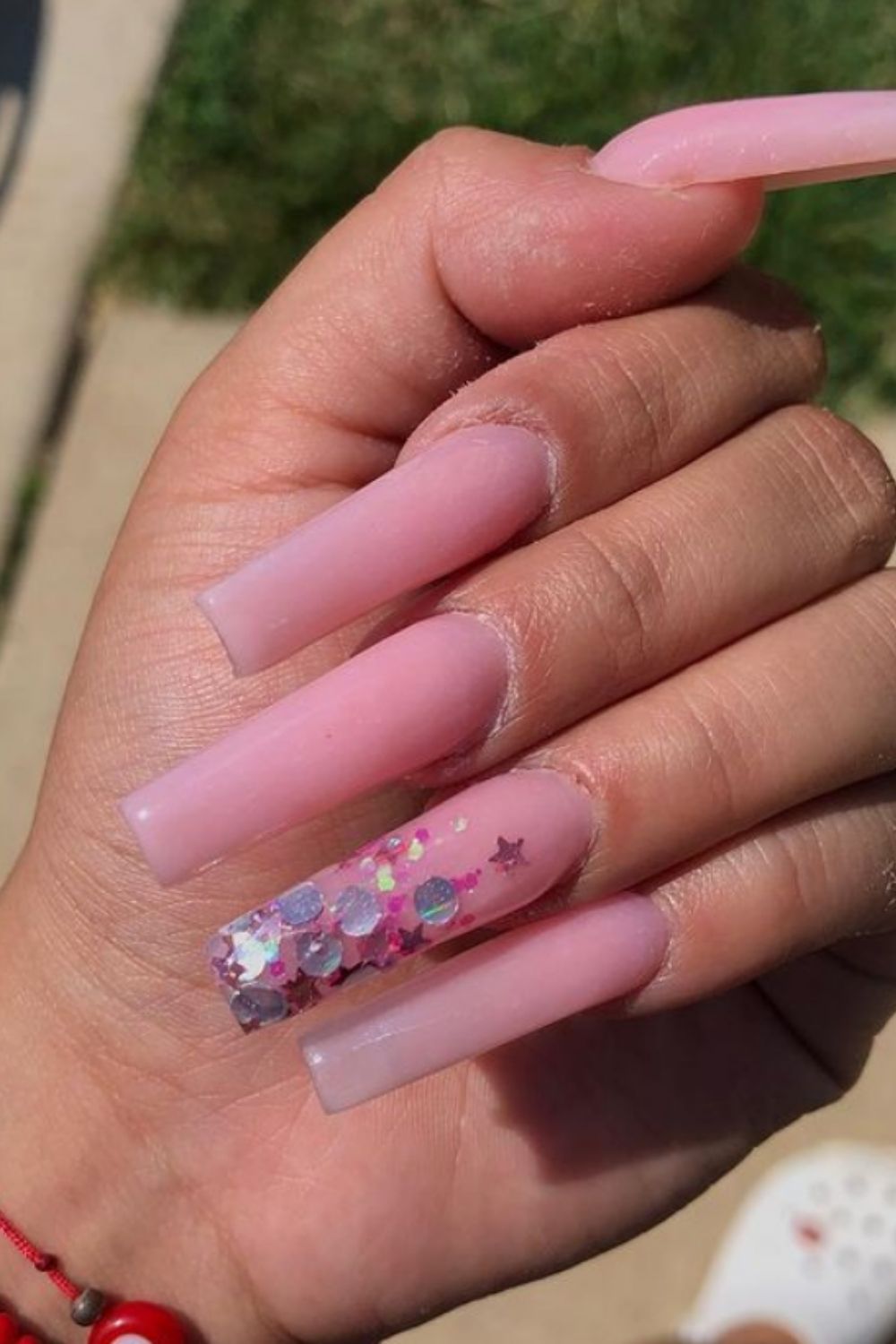 Simple glitter acrylic nail