Before you know it, Easter, which falls on April 4 this year, will be just around the corner. And would you believe that all of our favorite things — baskets brimming with candy, adorable bunny motifs, pretty pastels, and breezy floral dresses—are the perfect inspiration for a cute DIY Easter nails?
If you want to take your seasonal spring manicure up a notch, you've come to the right place. For Easter, get your nail art inspiration from the flora and fauna all around — and, of course, pastels. It's time to bench those moody winter blacks, blues and grays, and replace them with something a little more bright, sparkling and full of life. Think easy flower designs, cartoon bunny decals, pink tips and other springy ideas.
Whether you want to match the design of your Easter eggs or you just want something a little special for Easter dinner, these Easter nail ideas are sure to inspire your next holiday manicure. Now grab your trendy spring shades and get to work, because a fresh set of Easter-inspired nails is definitely a smart and cheery way to set the tone for spring and summer.
Easter nails with choclete dots
Nail artist Sarah Coppen created this oh-so-sweet candy egg inspired nail art design with different pastel shades as the base and flecks of black polish (using a thin brush) on top.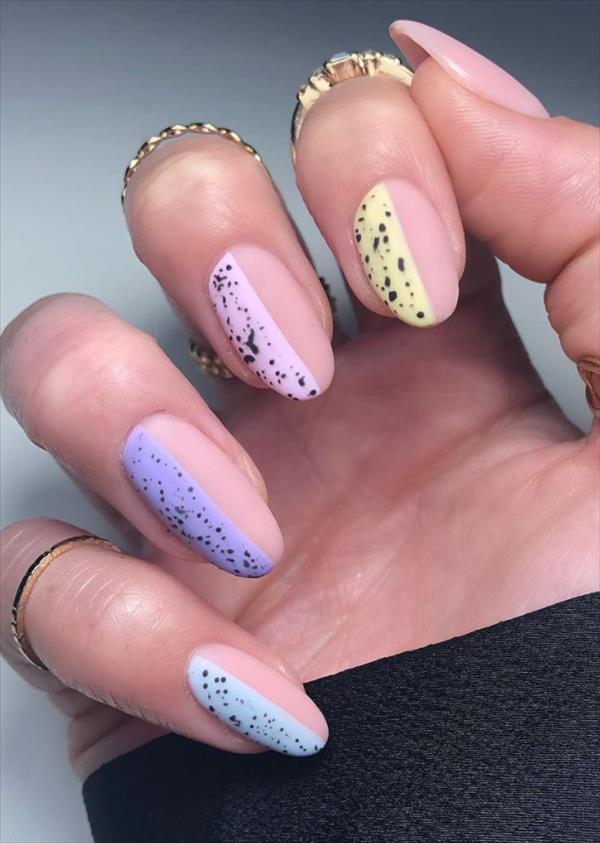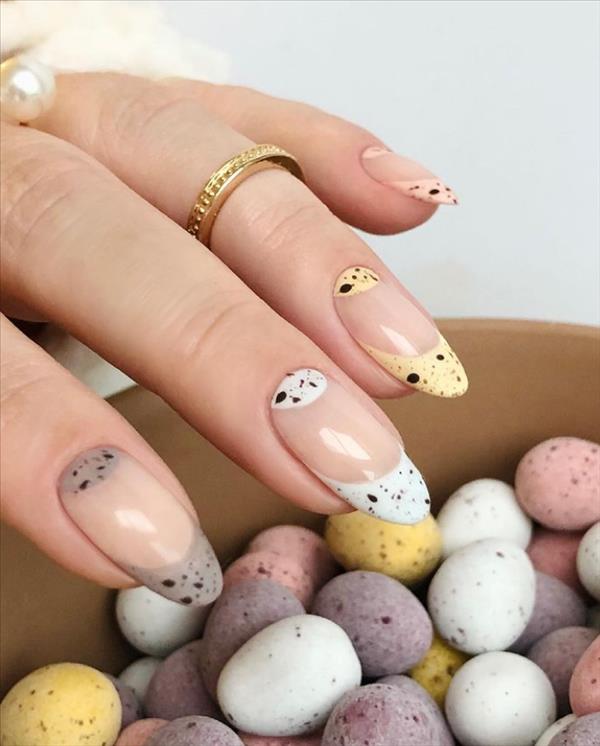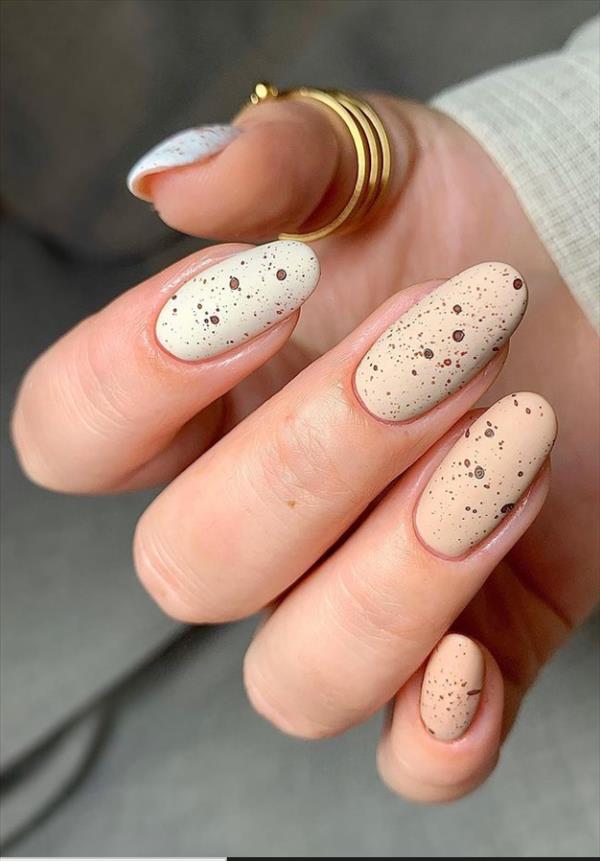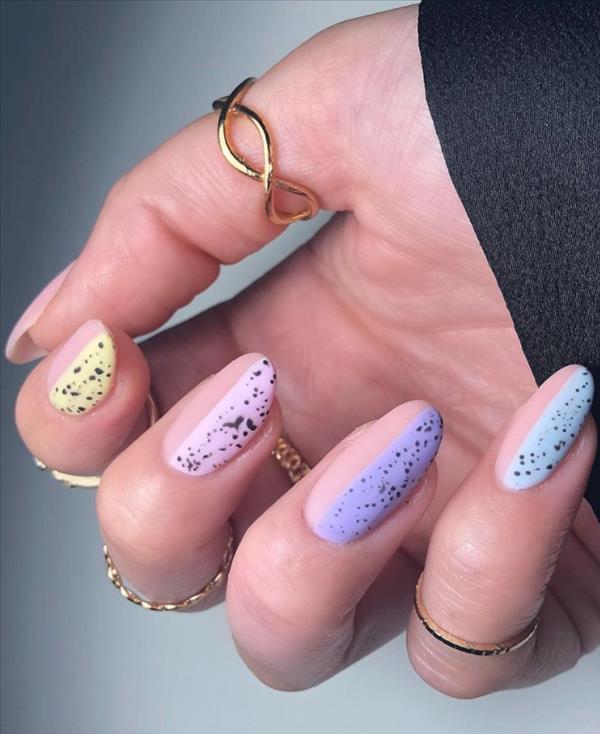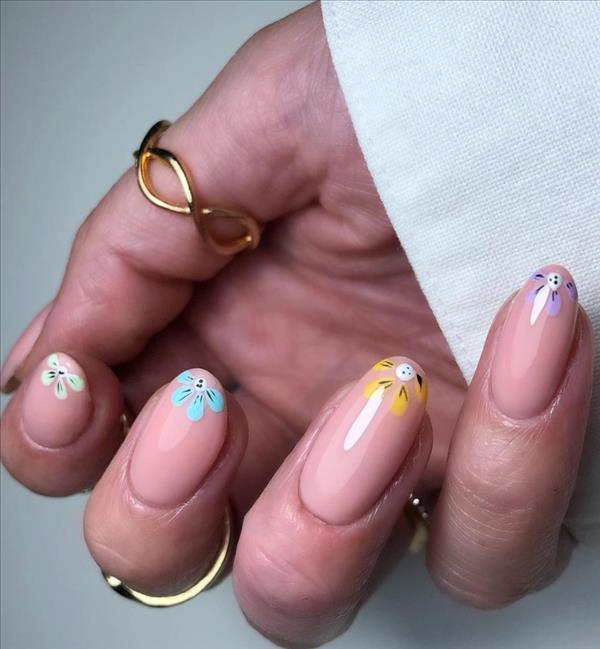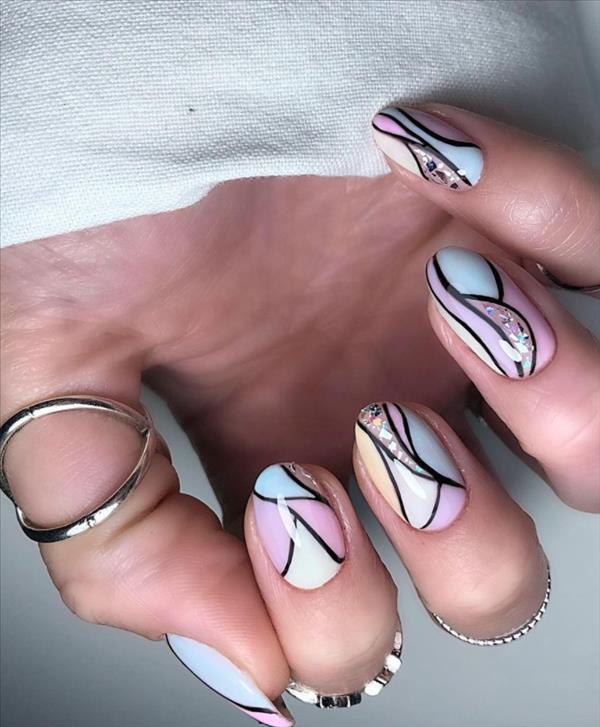 Egg nail polish design for Easter nails
Feeling cheeky? Instead of going with oval eggs in pastel colors, try nail artist Jen Seales's fun (and funny!) fried egg design that's just as easy to create.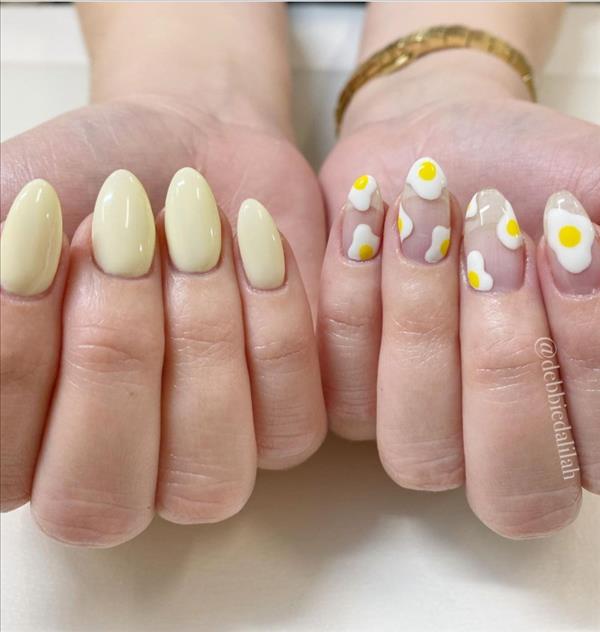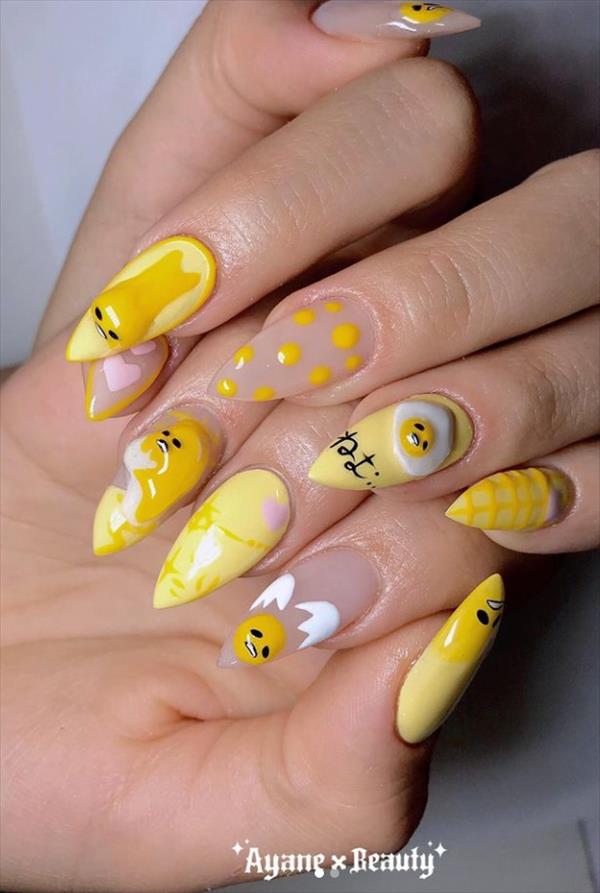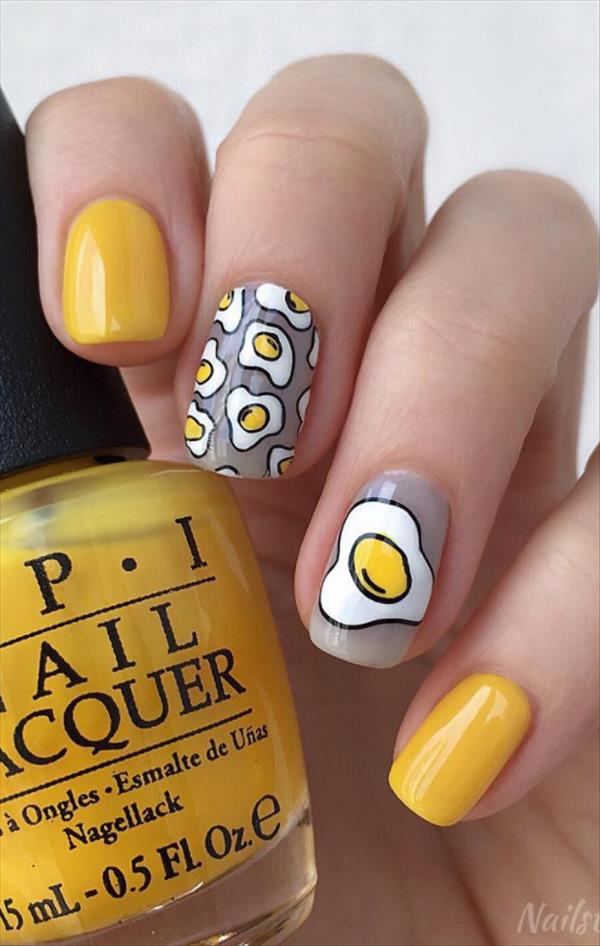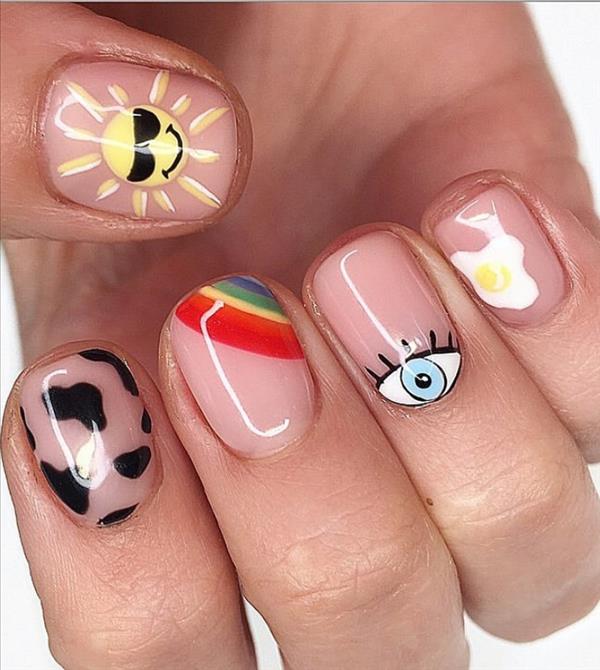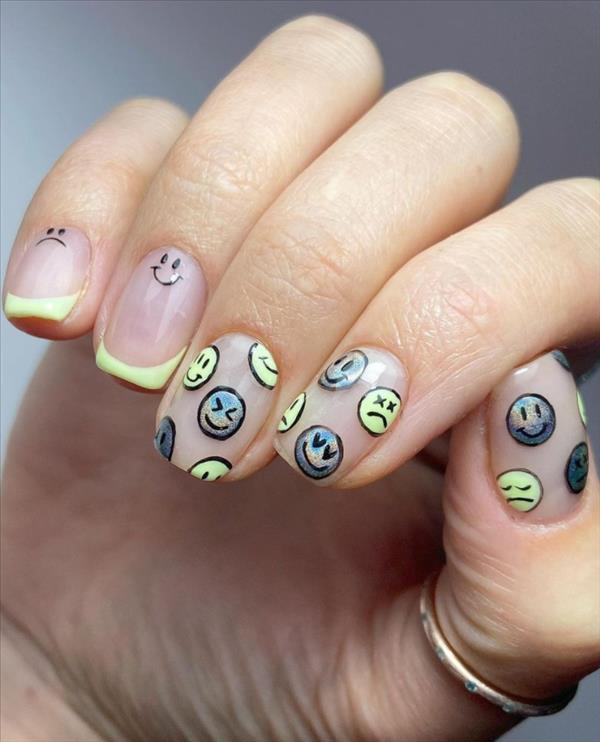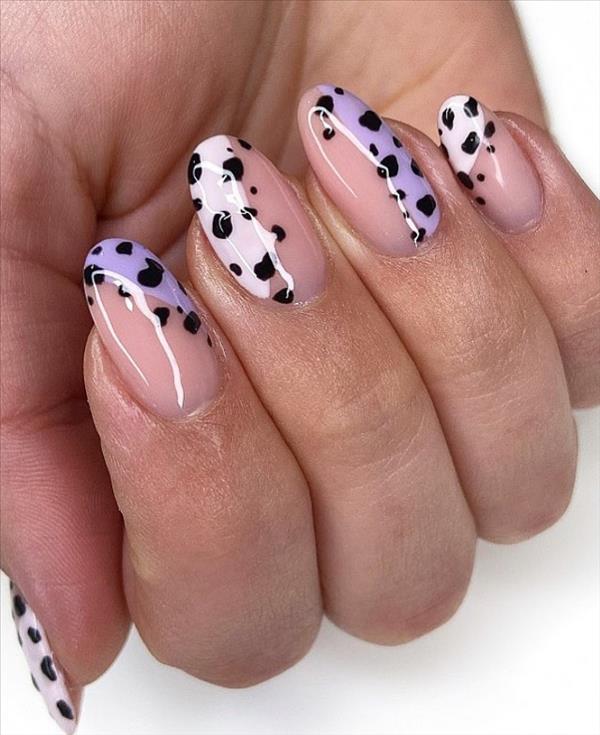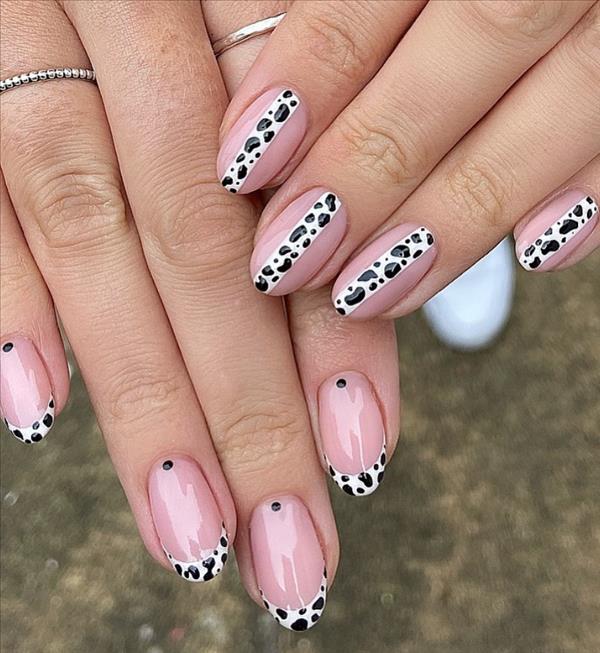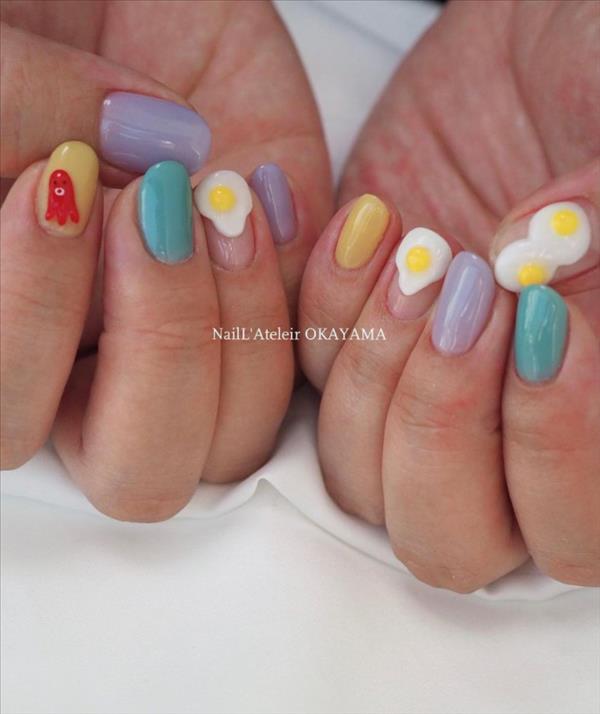 Pastel nails for Easter nails design
Abstract shapes are trendy this year, so don't be afraid to create your own version of these pastel swirls in varying shades. Here, nail artist Amber J.H. goes for sunny yellow, orange, lilac pink, and blue.