15.Blue ombre nail idea
Sponges can efficiently be designed by DIY: Apply your desired tie-dye color to the sponge. Dab the sponge on the nail. Clean around the nail with a polish to get the perfect look. The look is quick and easy, perfect for busy women.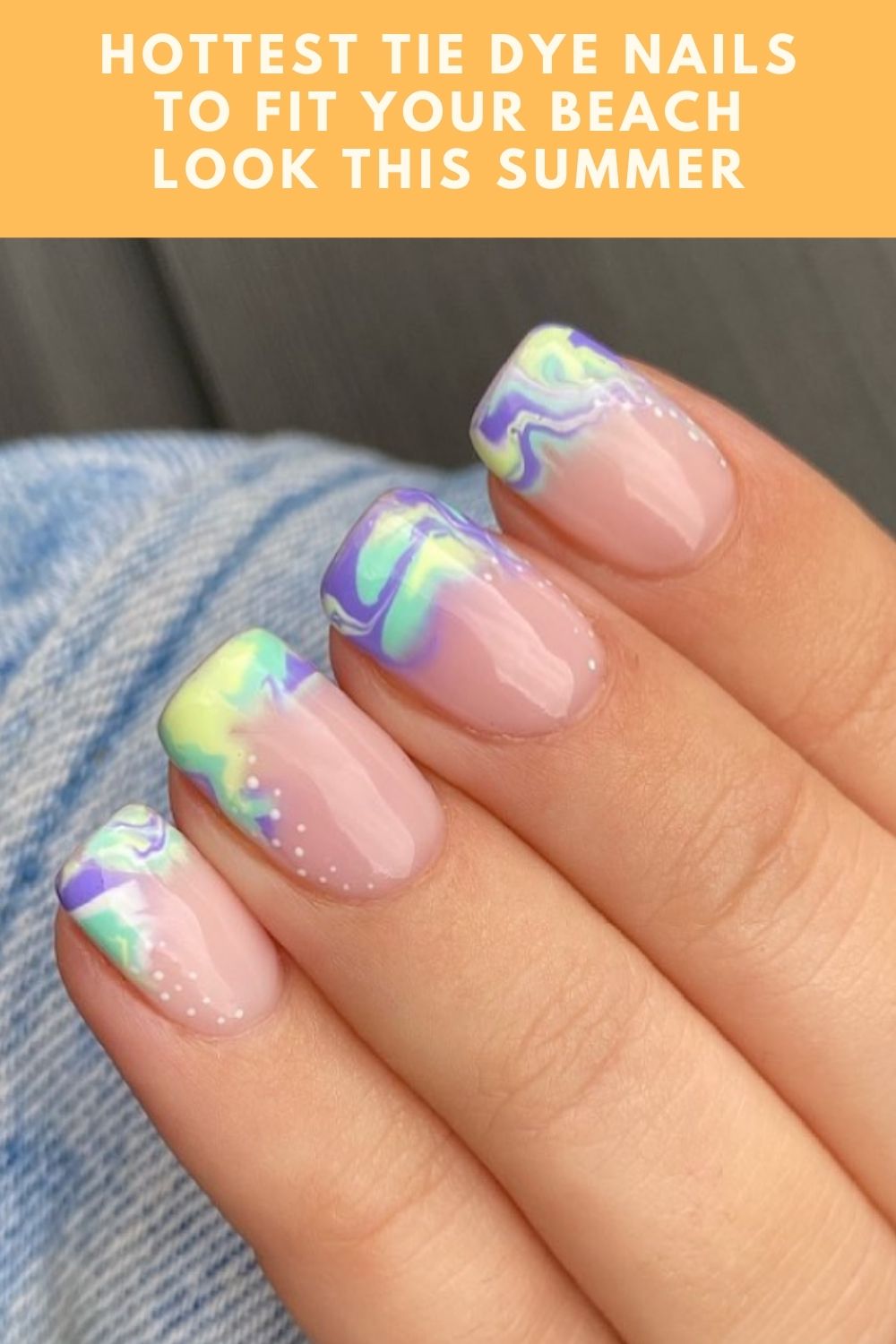 16.Coffin neon nail idea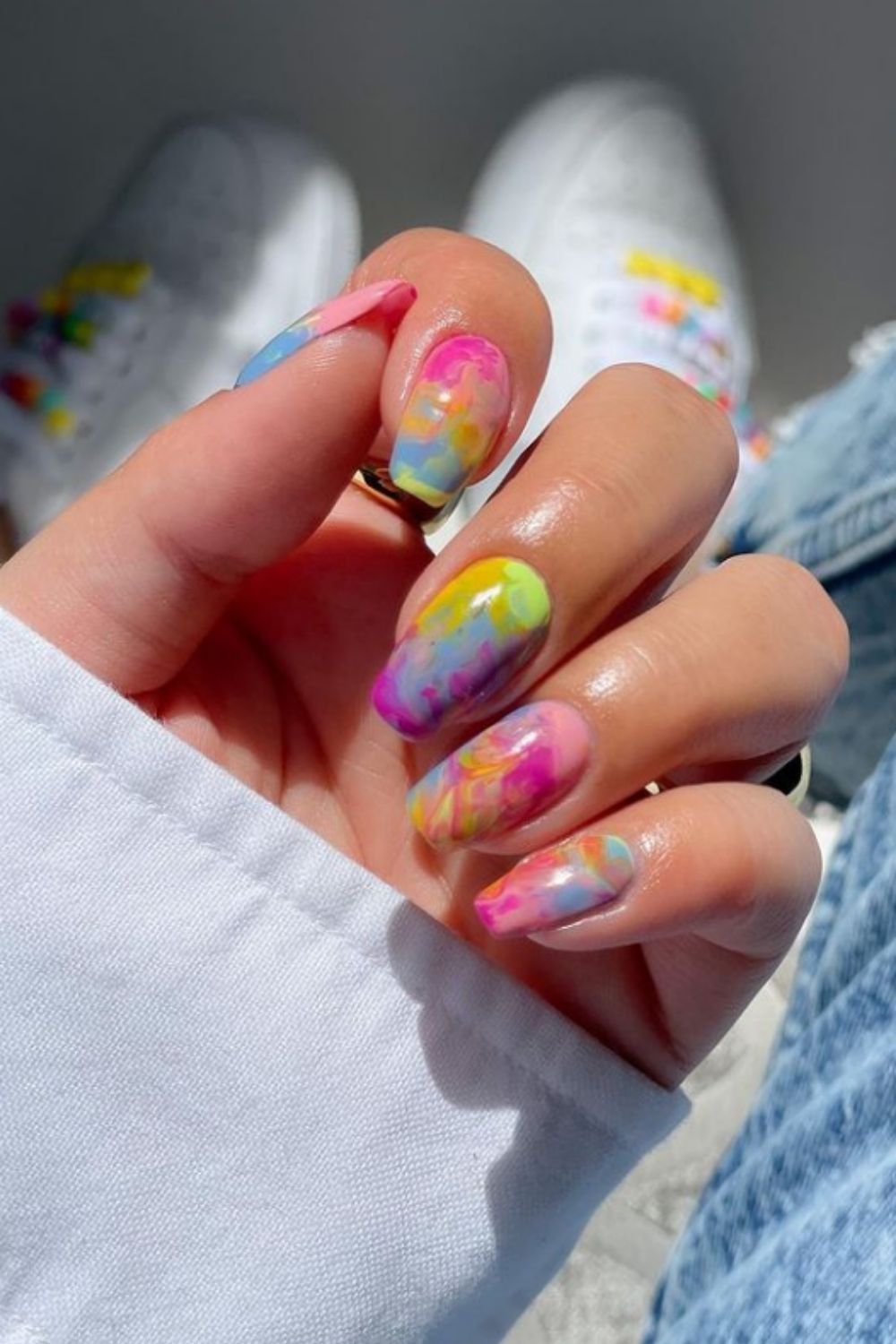 17.Neon nail idea
See another easy way to do your nails in this easy three-step method. First, you can use a plastic bag to polish your nails to recreate this beautiful look. Next, complete your design by adding a topcoat.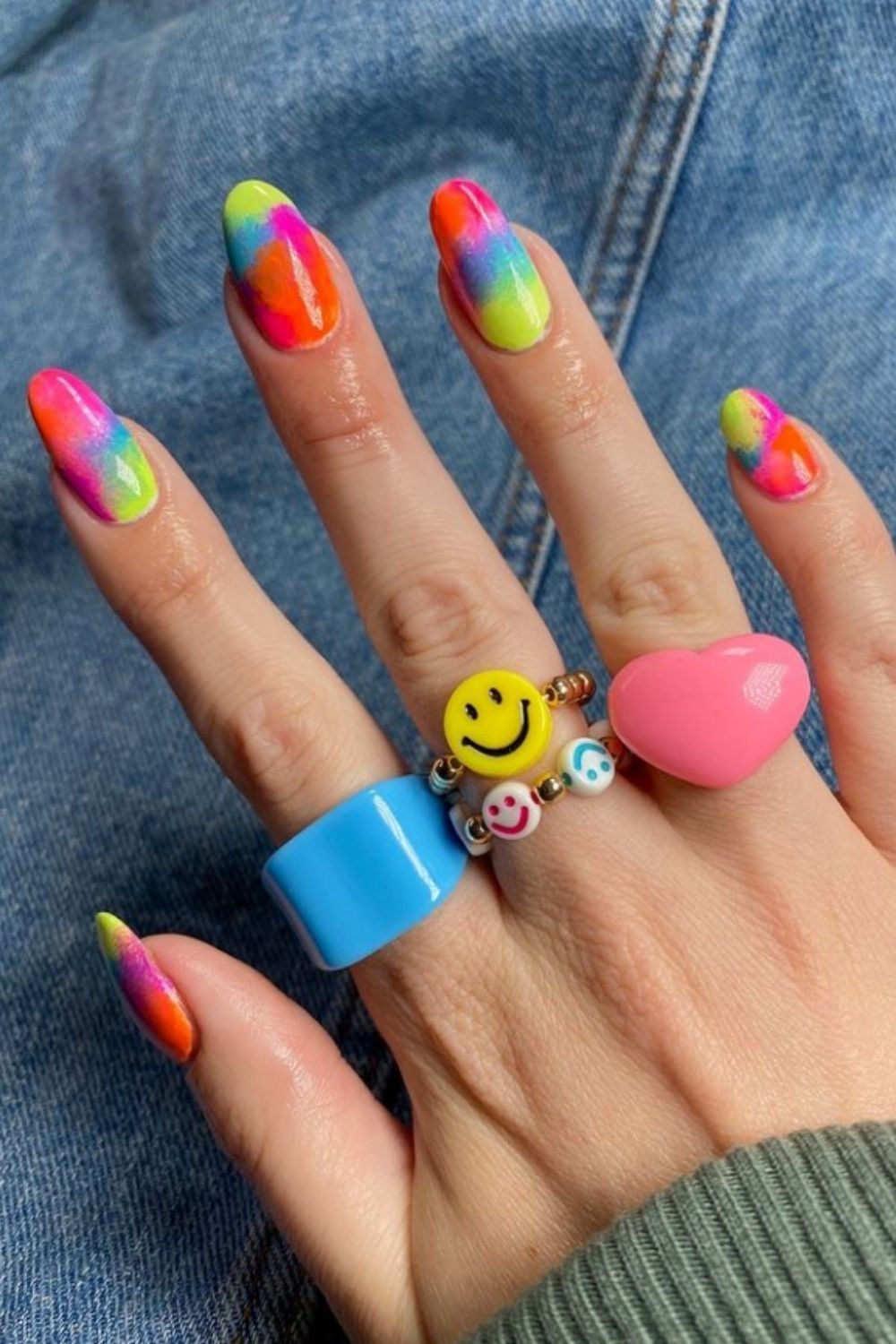 18.Pinapple nail idea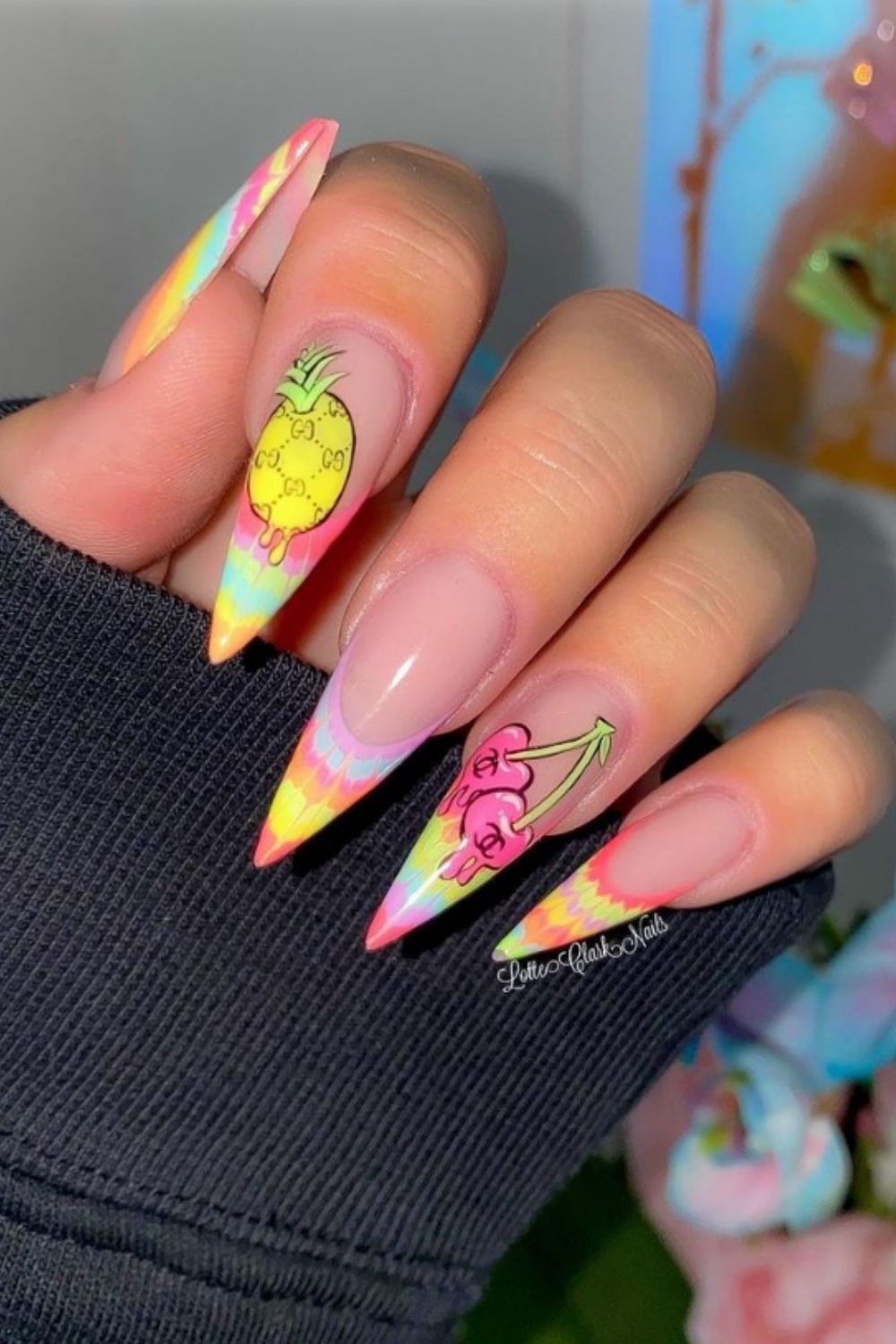 19.Stars nail idea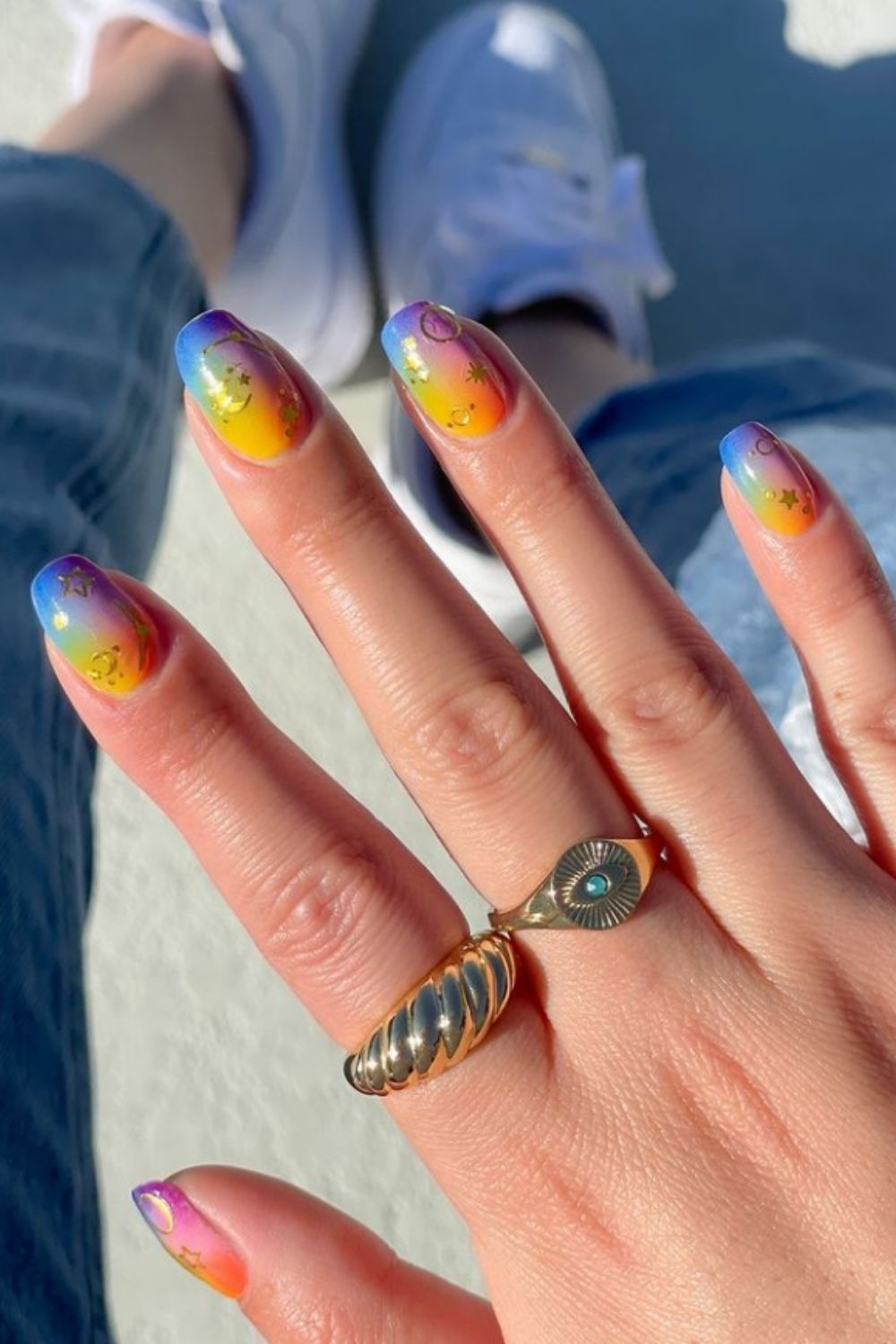 20.Aysmetrical nail idea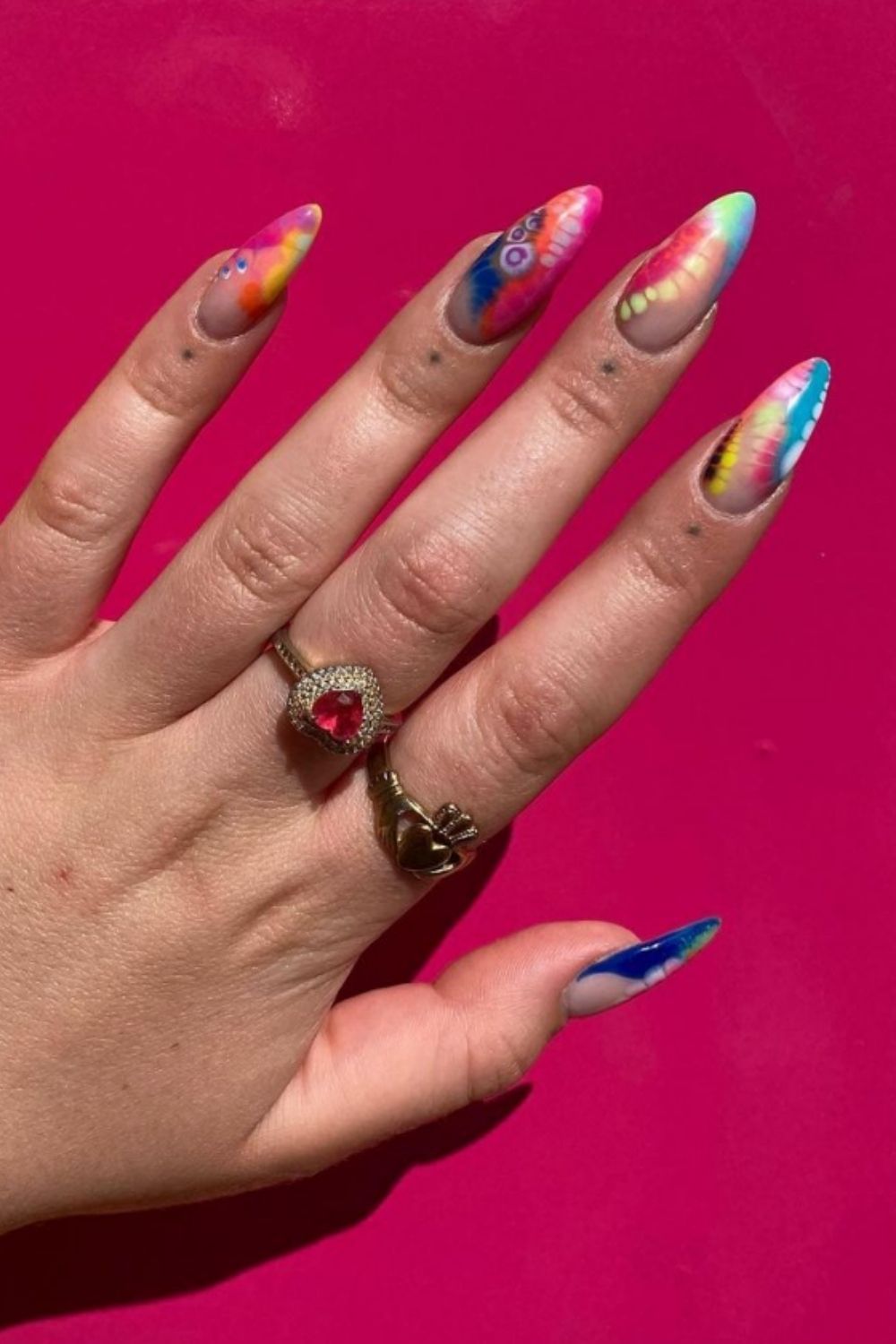 21.Pink French nail idea
This colored design with a toothpick or small brush is fantastic. Use the tool of your choice to paint the nail in a uniform pattern. While this nail design looks so great on long nails, it also works well with shorter, natural nails.