29.Green nail trend
Another exciting way to design your nails without altogether tying dye them is to polish the tip. This modern French manicure deviates from the traditional white information. Instead, Rainbow paint gives it a fun new look, while the design makes it elegant enough to wear to the office.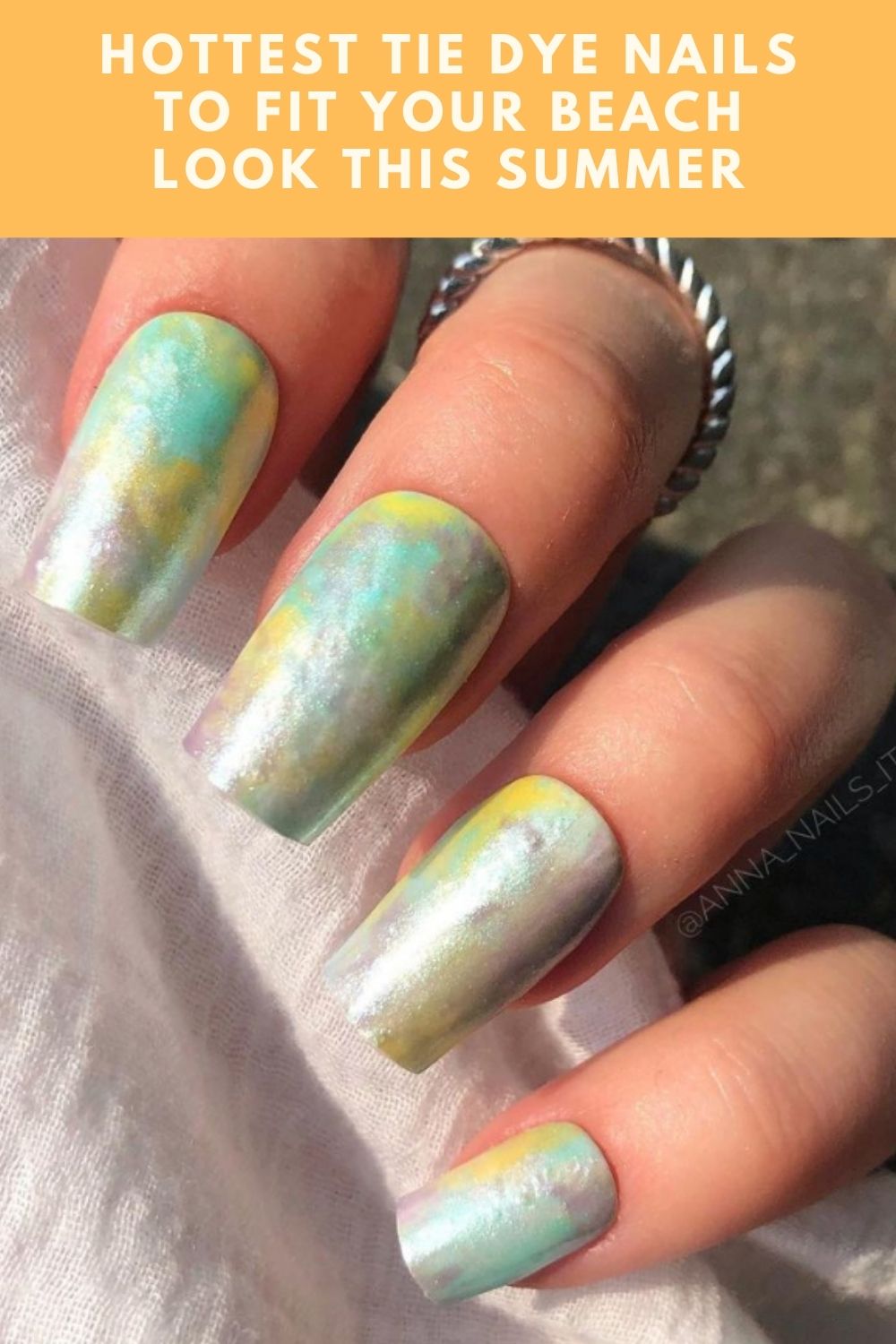 30.Orange nail trend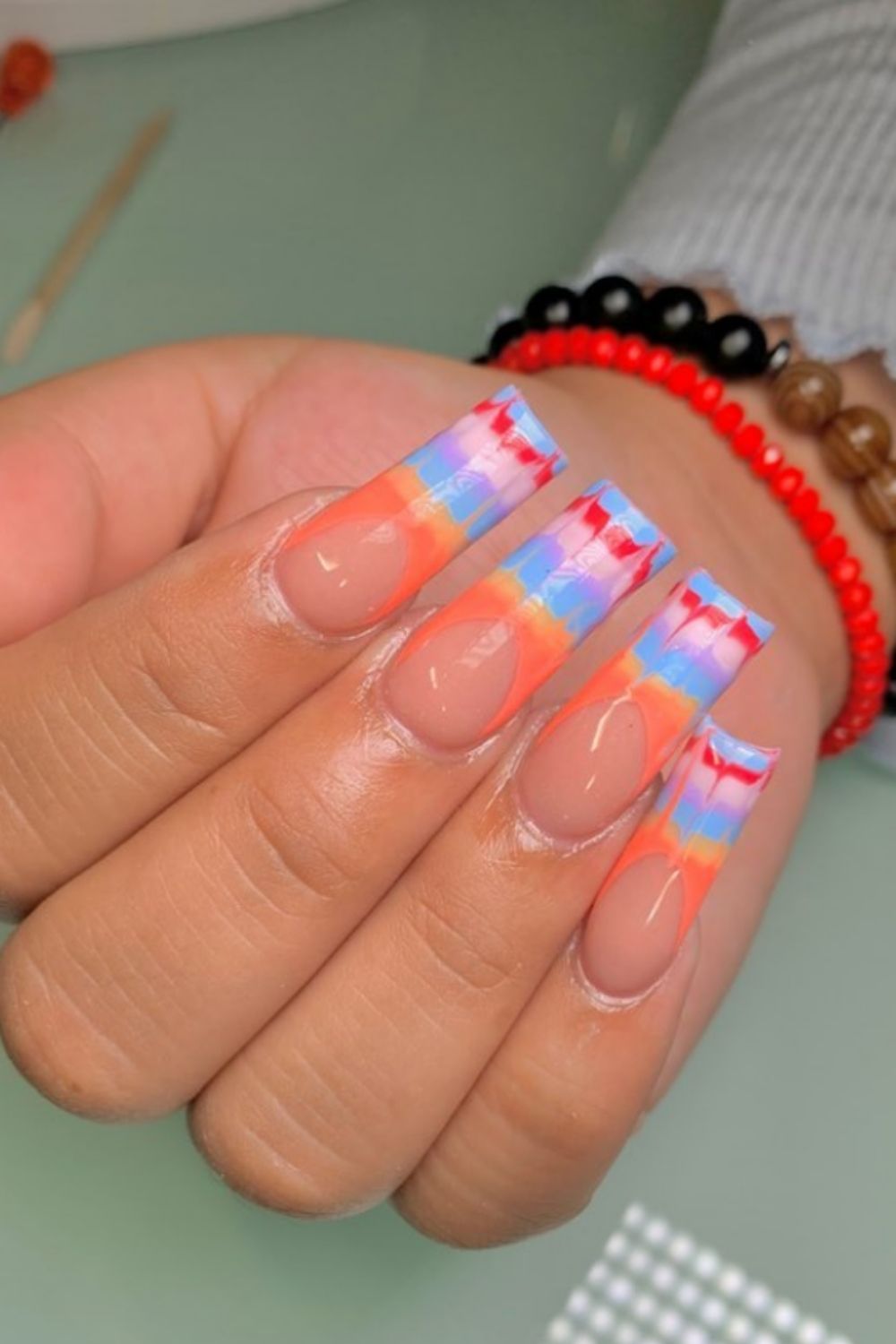 31.Gel nail trend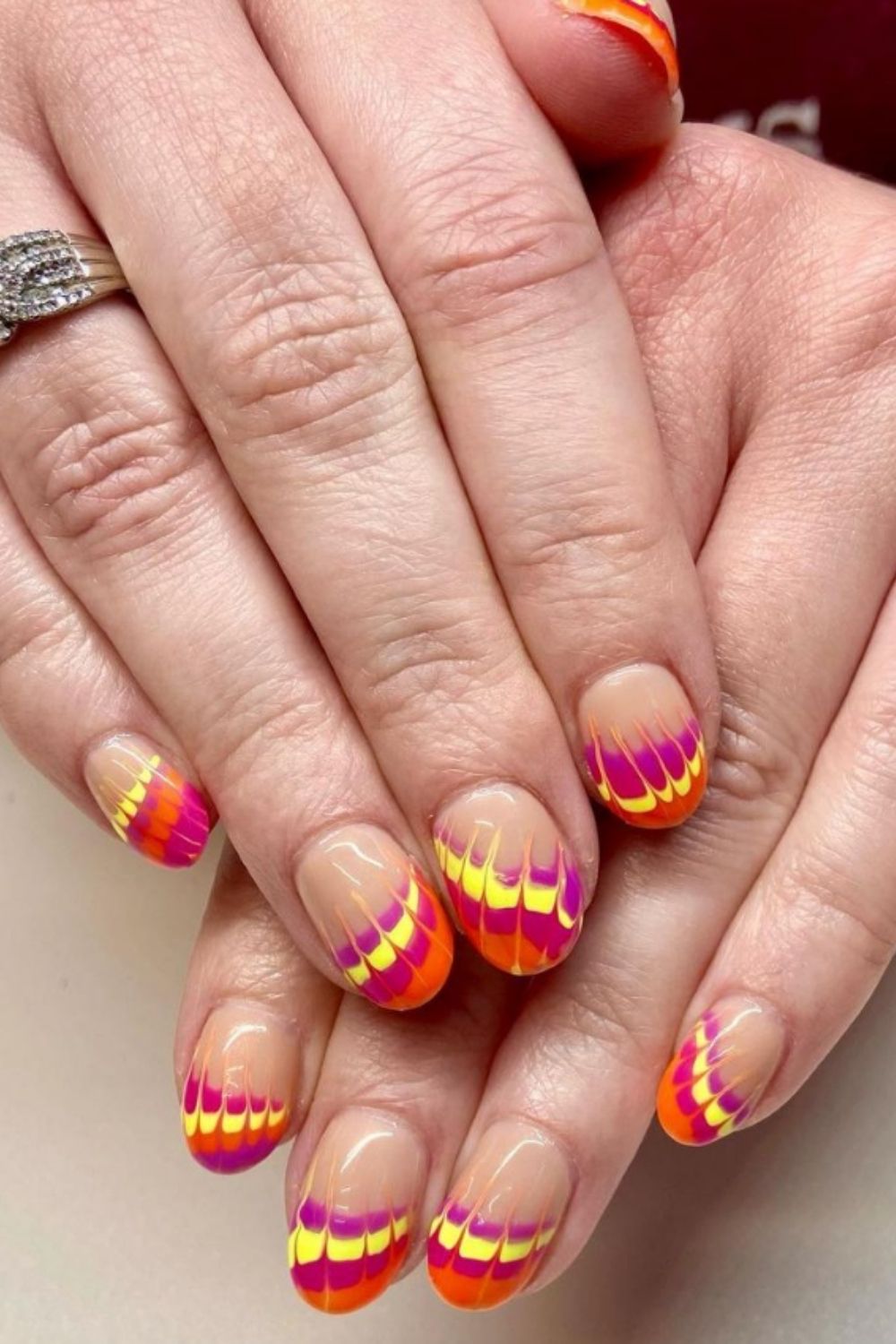 32.Sliver nail trend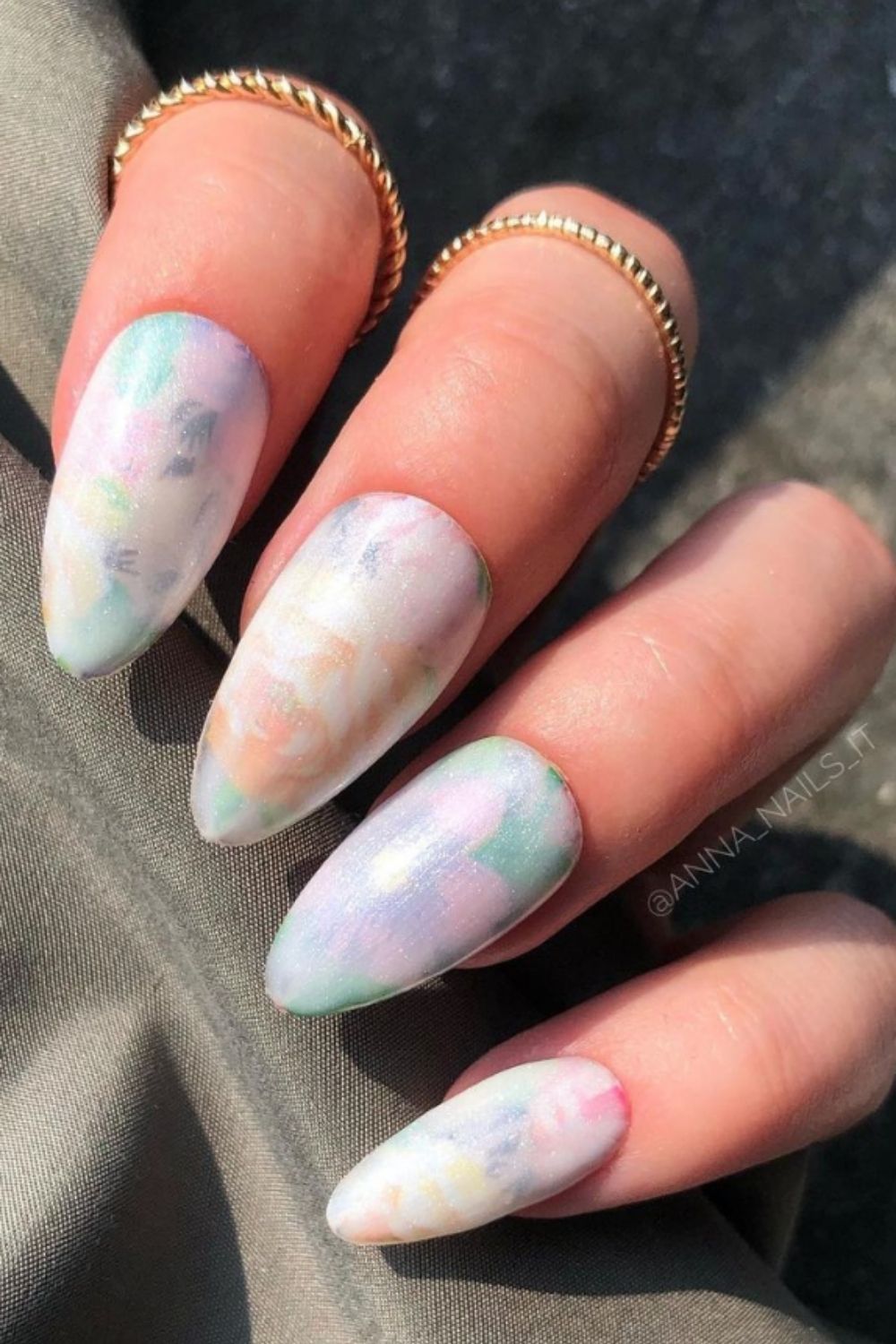 33.Yellow nail trend
Rainbow gradient designs are another way to experiment with the look. OMBRE design is one of the hottest looks right now, so why not incorporate your free spirit into this trend. While the iridescent colors of this look are bright, the softer version can also be a great design.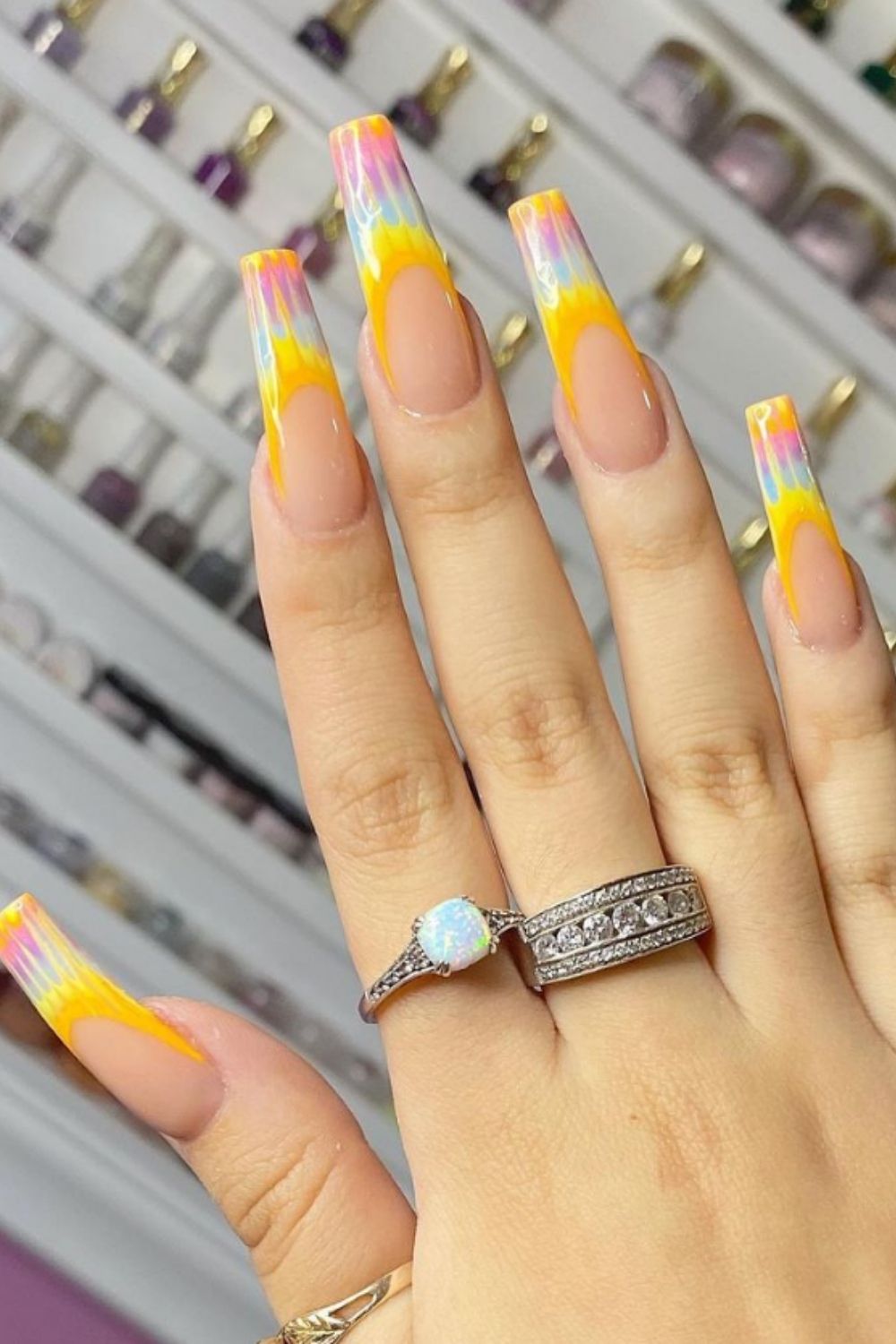 34.White and blue nail trend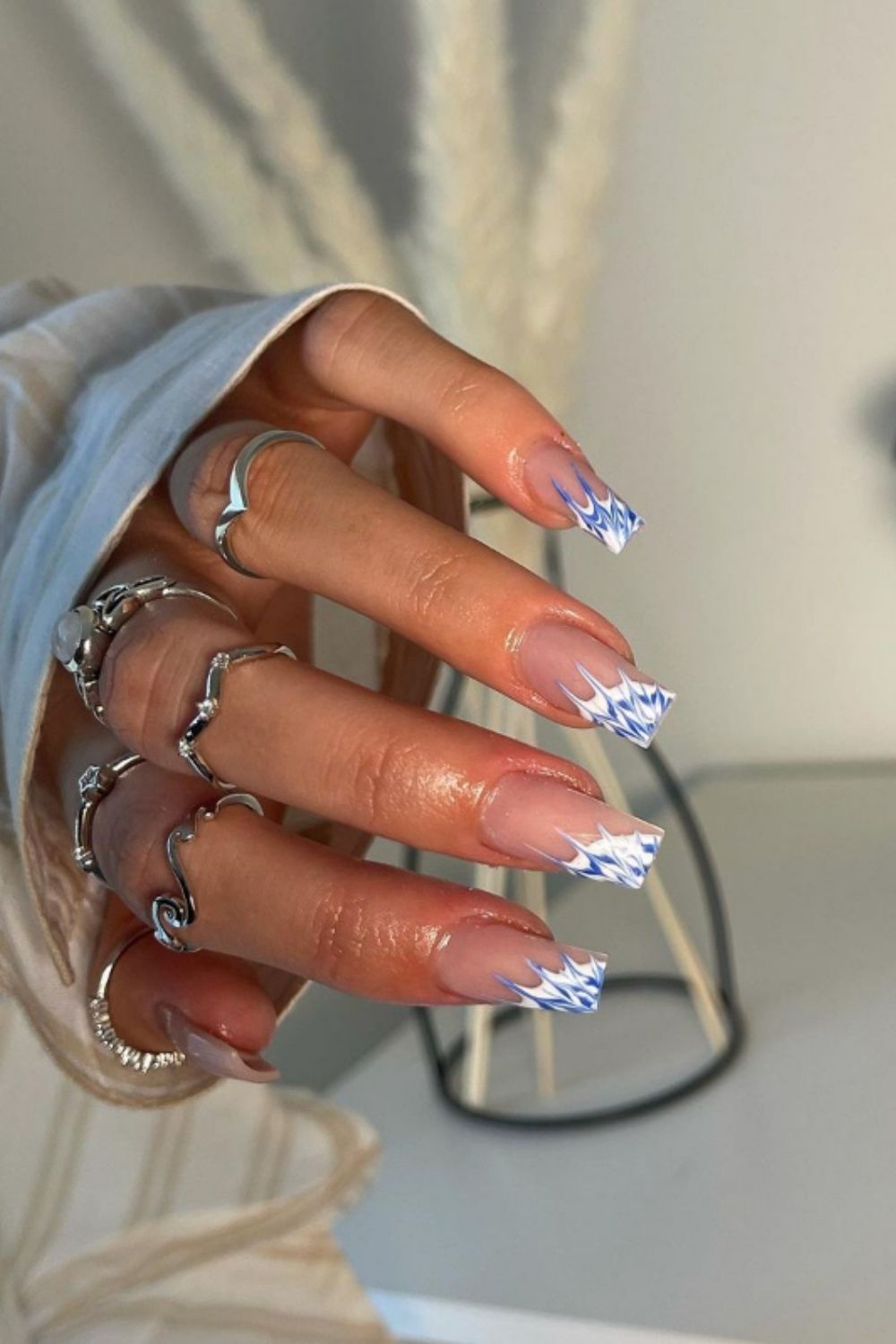 35.Green and blue nail trend
This funny tie-dye look muddles things up. However, by combining both designs, the result is beautiful and a manicure that is the dream of the free spirit. While this look may not be accessible at home for beginners, nail salons can help you achieve this design.