French Coffin With a Twist
Classic French coffin manicure is always chic and trendy. But if you are bored of wearing white and want some fresh colors, you can try eye-catching blue. If you still want it to be Fall, add some flowers and watch your nails take you to a remote and sweet resort.
Or, if you prefer to increase the temperature to welcome the pumpkin season, this burning French mani is your next perfect blueprint. The overlapping lines create a reptile-like effect, which is sure to attract everyone's attention. If you are looking for the best shades, check out these perfect colors for fall.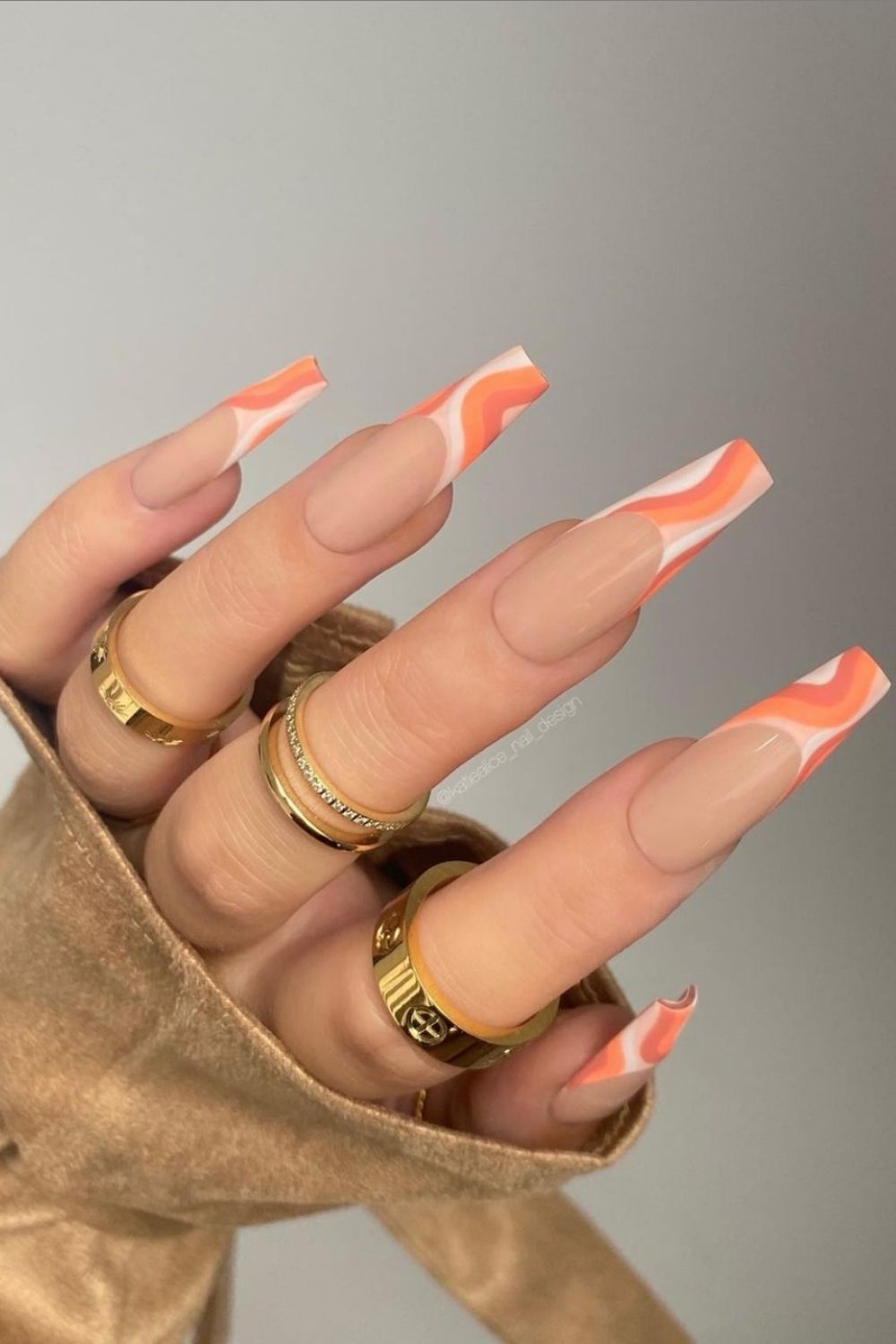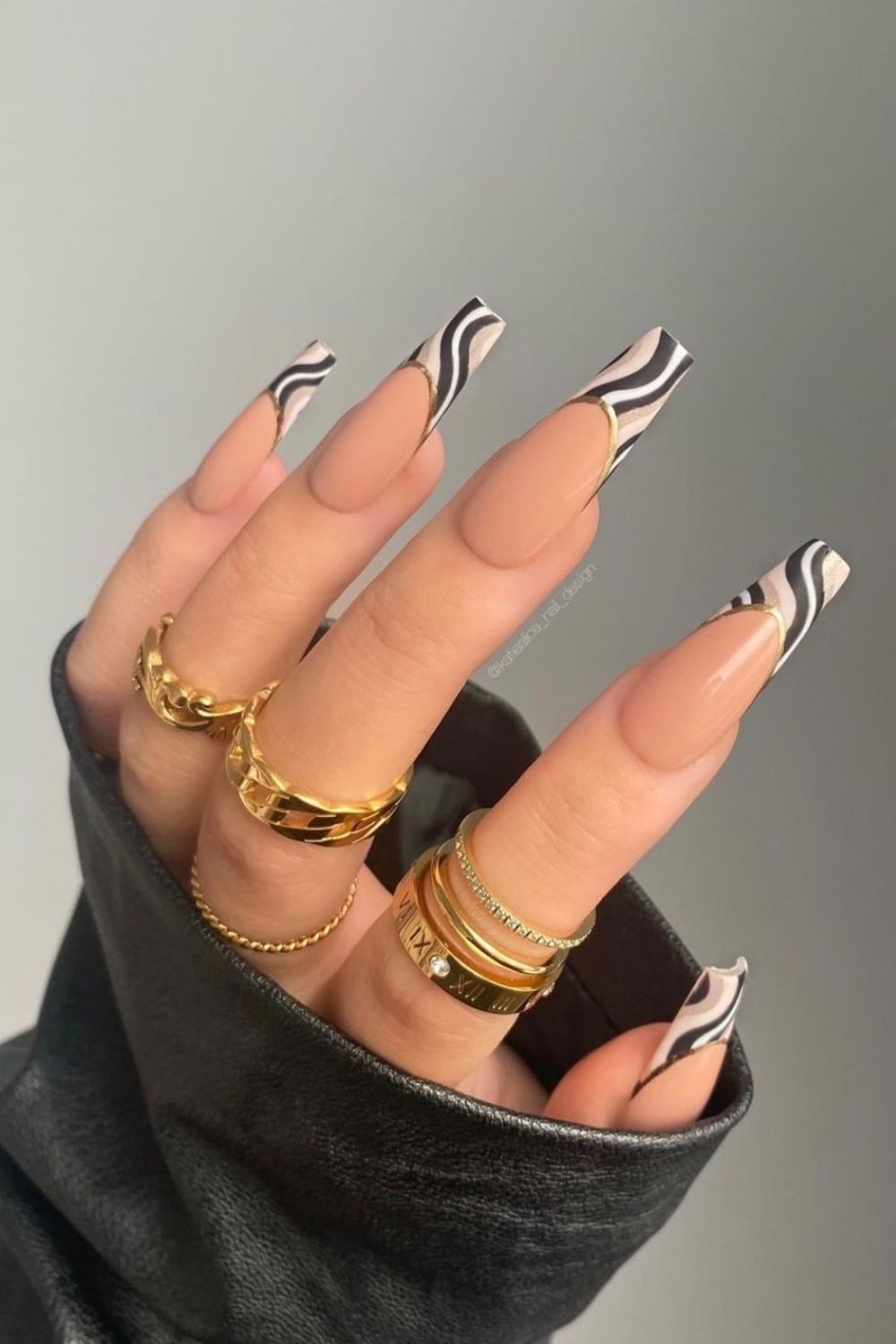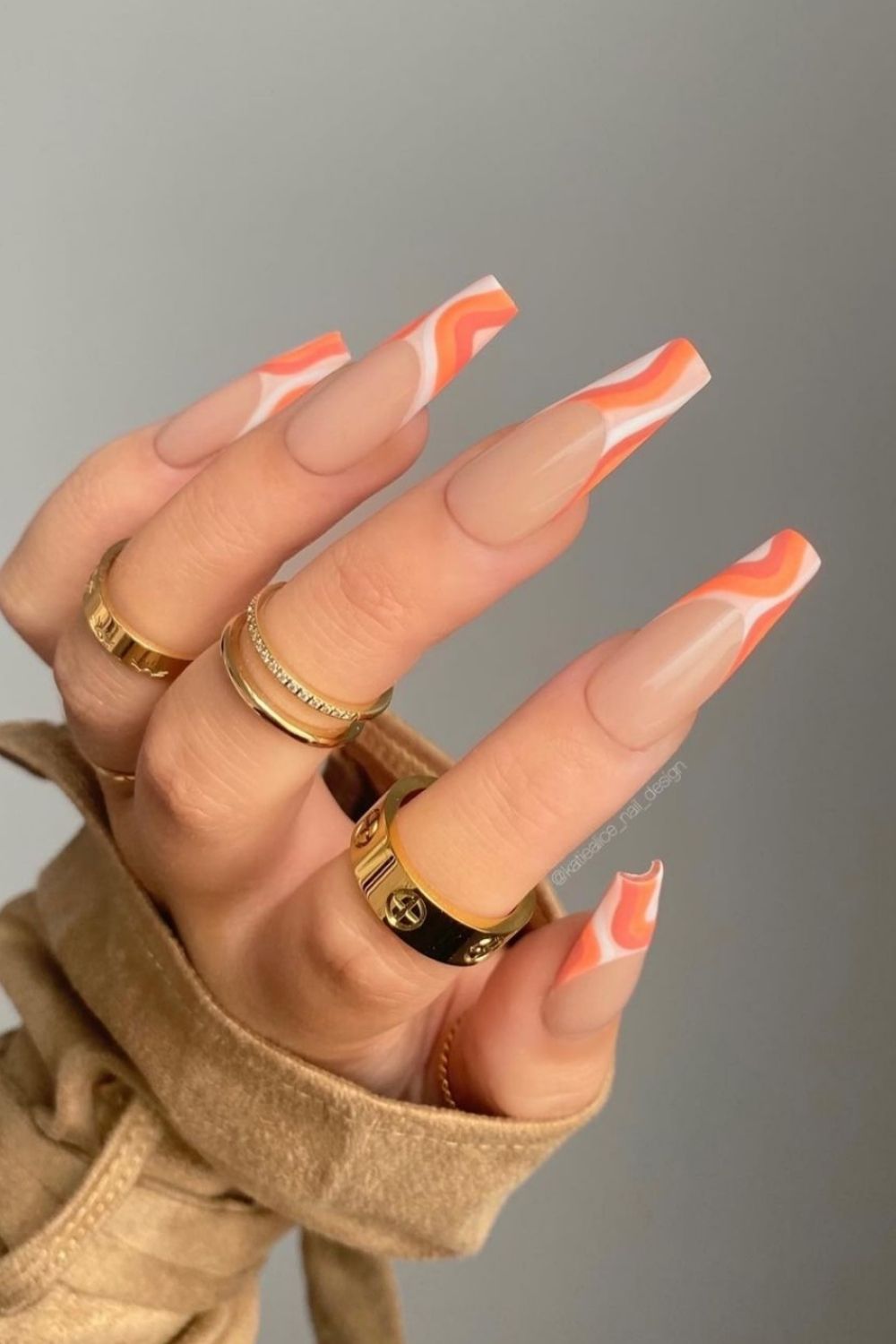 Pink and white coffin nails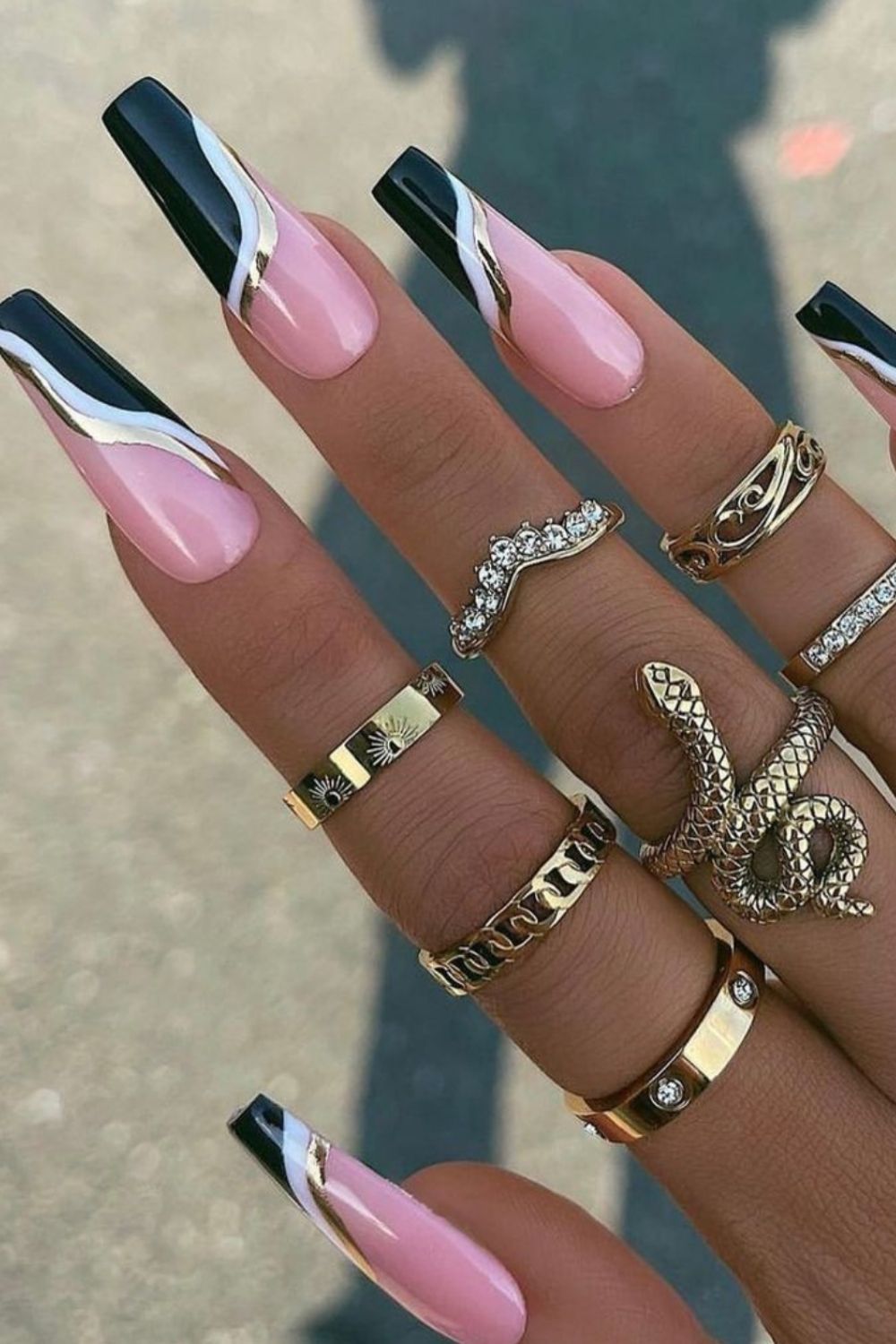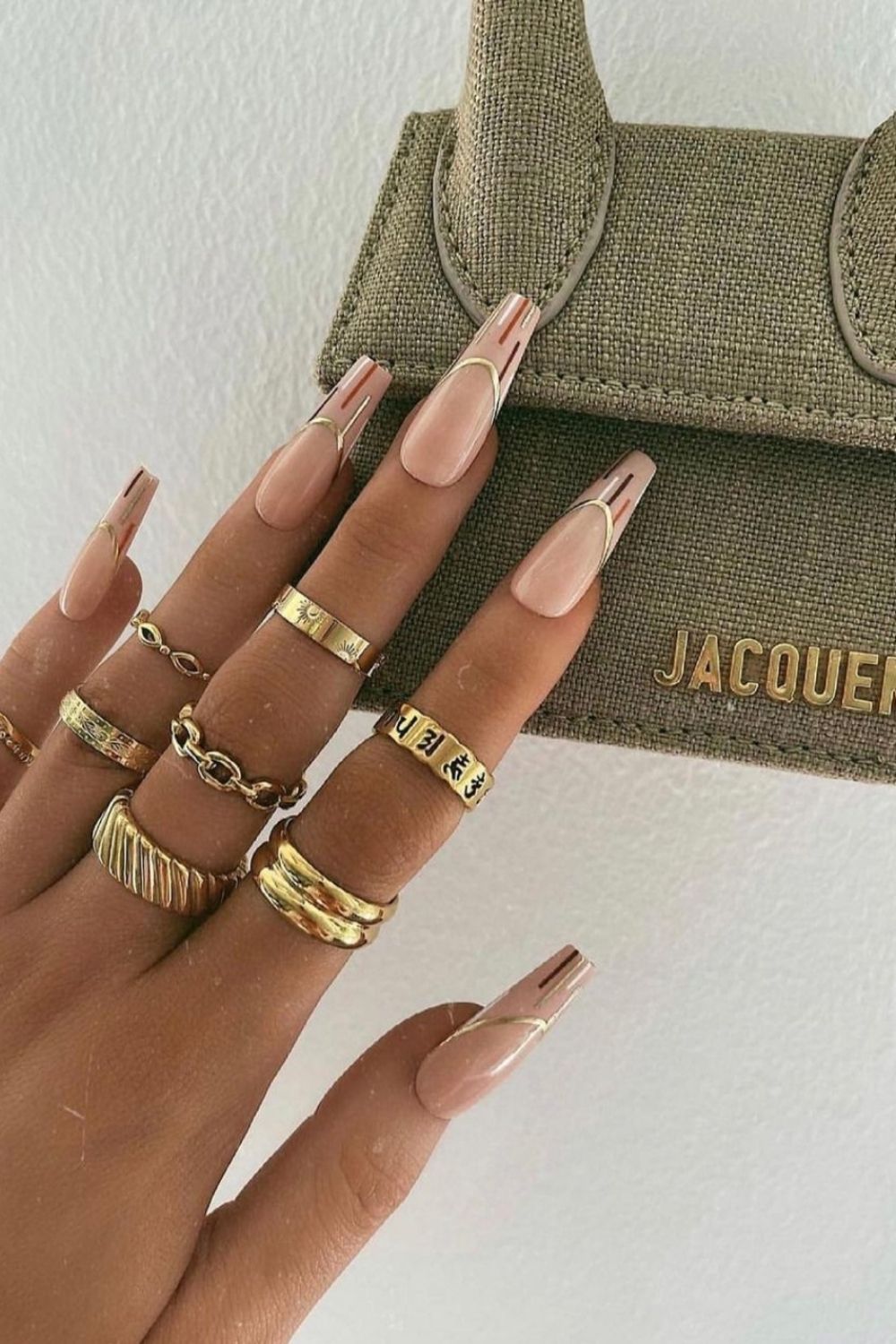 Chocolate twist coffin nails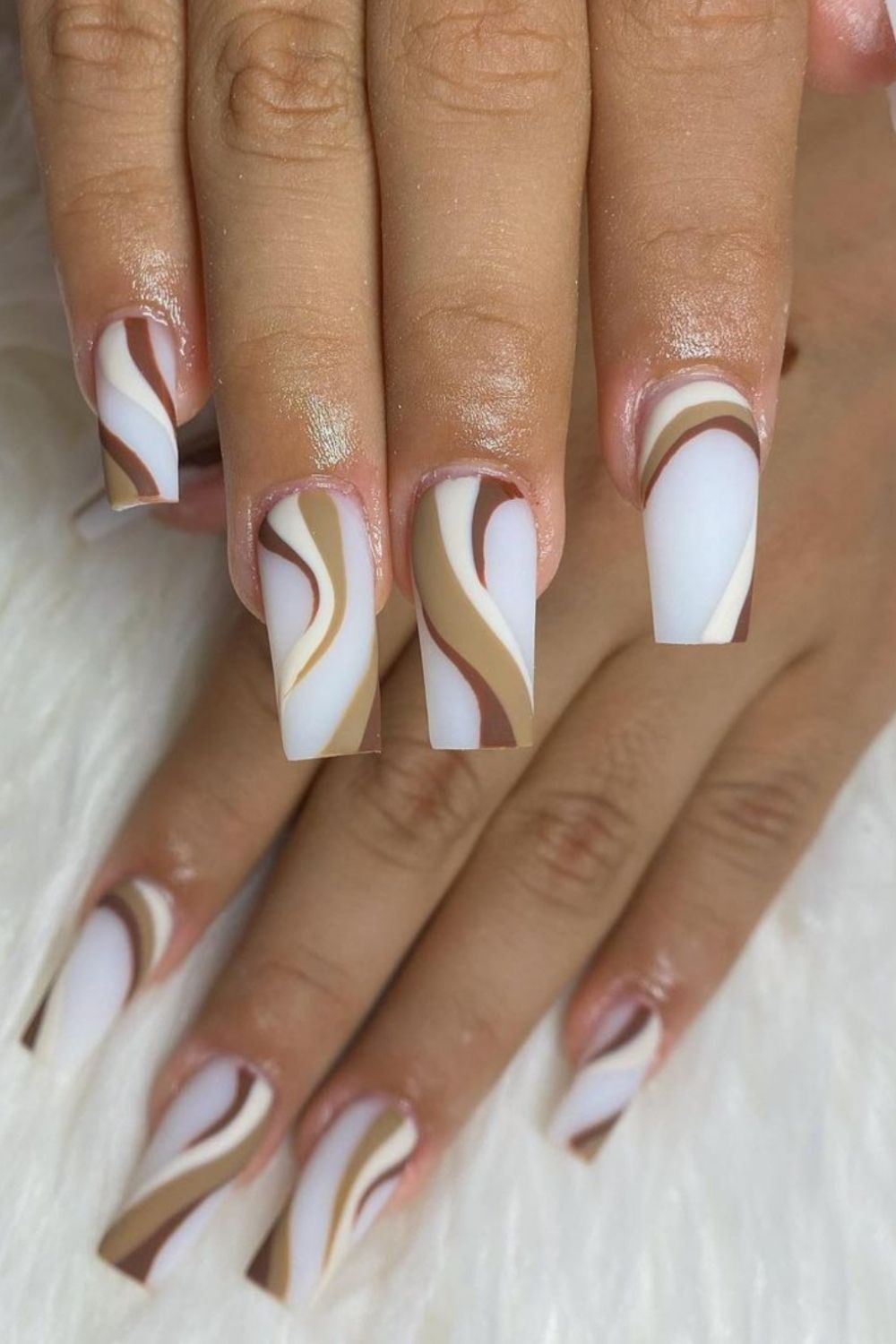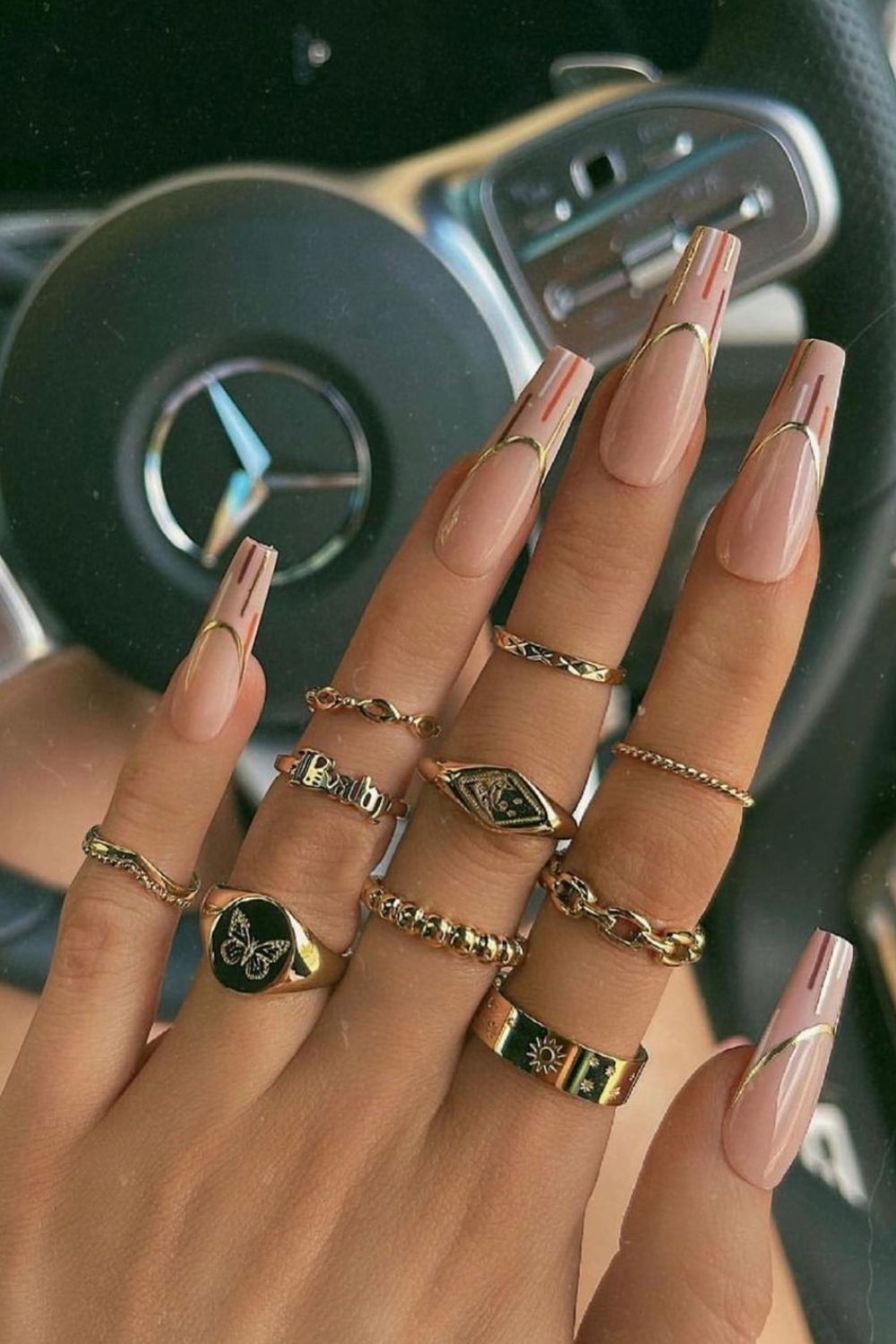 Blue flame coffin nails