Golden Copper Hair with Warm Tones
If you like early autumn morning, you will like this golden bronze hair color because it is the ultimate blend of red, orange, and gold. It is so warm and dimensional. It looks fantastic with long curly hair. Use a large curling iron to make fluffy curls and make your fashionable copper-colored hair fuller.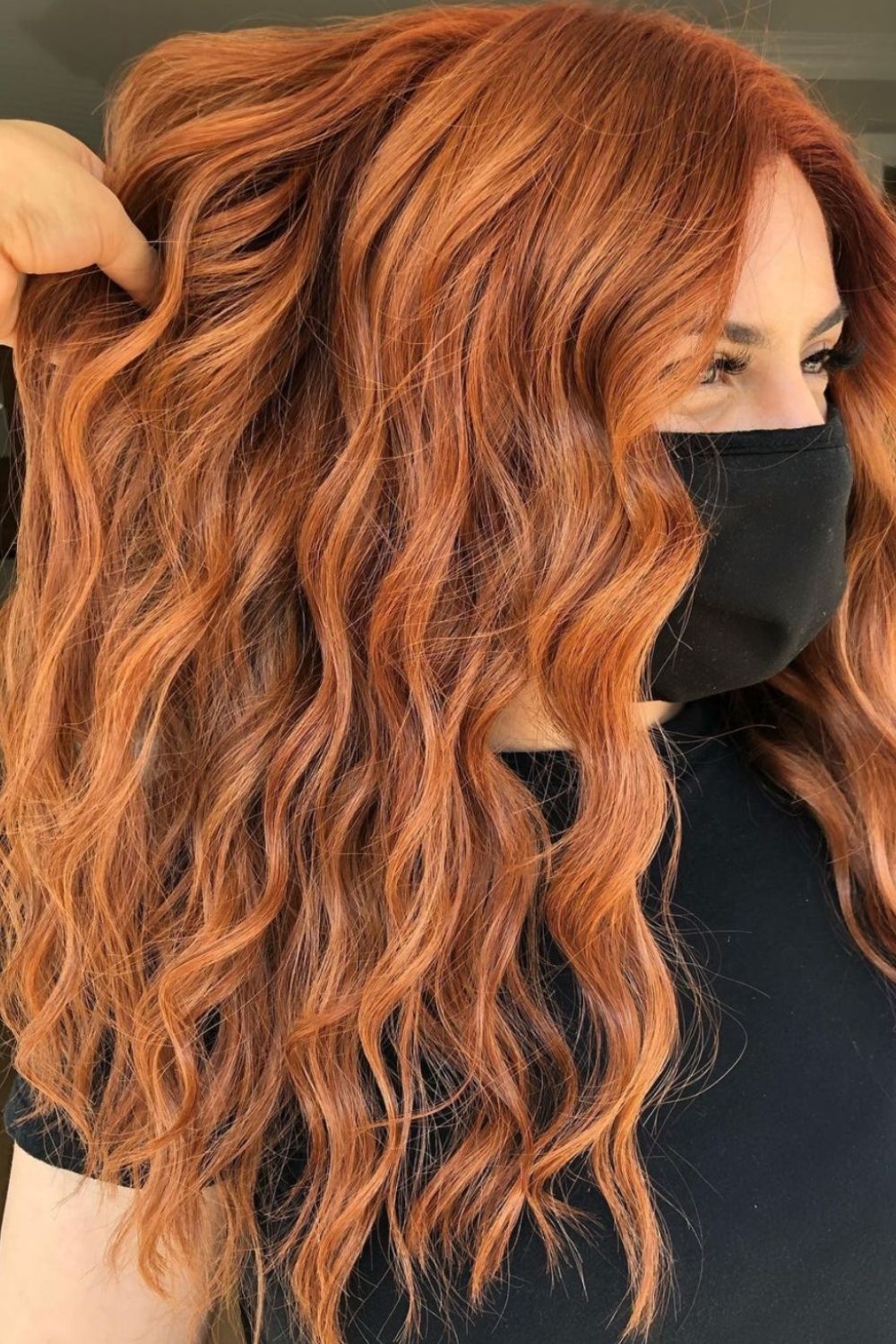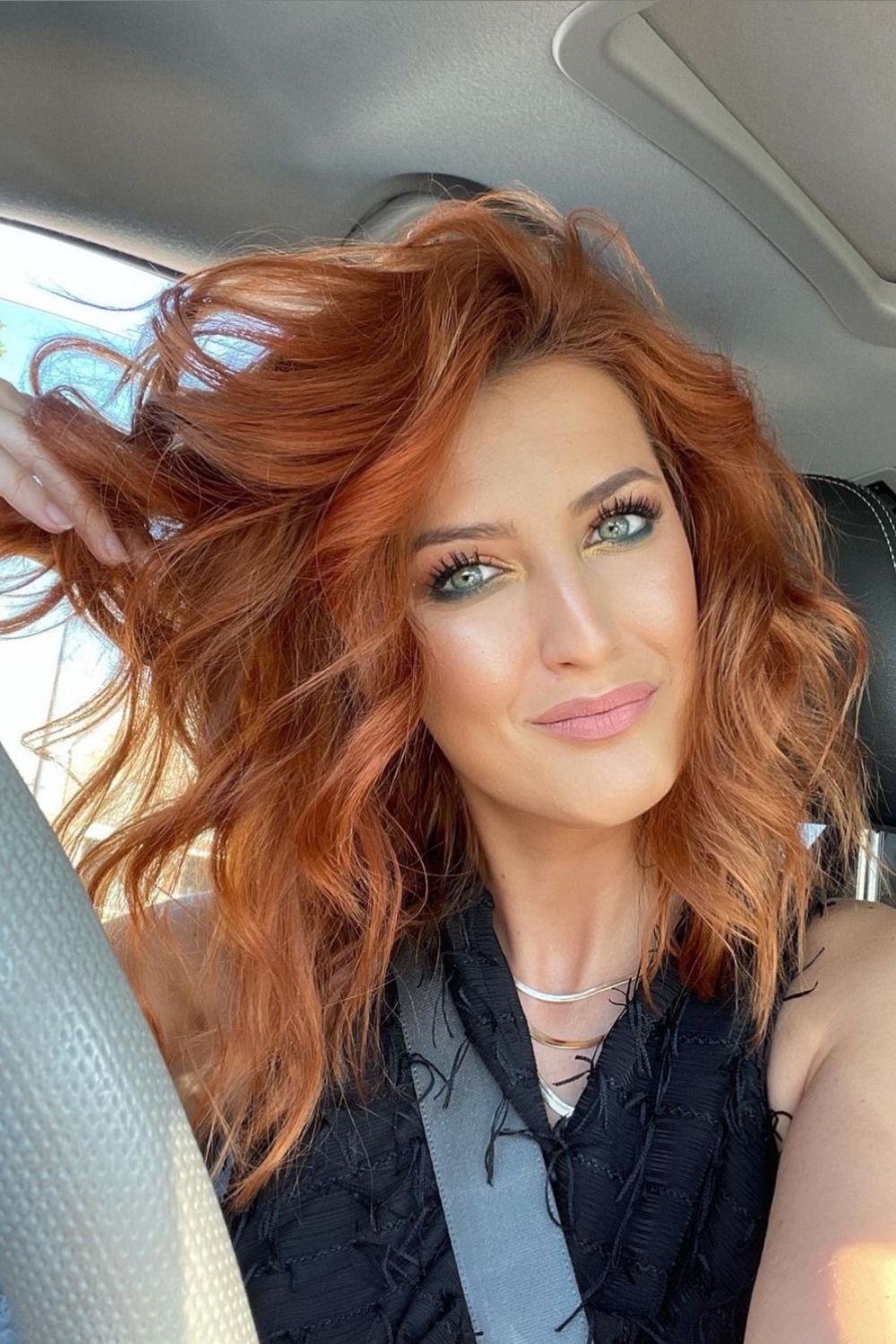 Fiery Red Copper Hair Color
This copper-red hair color is full of luster and texture and has a warm and rich mix of orange-brown and red tones. Medium, fair, golden, or peach skin, hazel, green, or blue eyes are best for these people.
Whether it is long hair or short hair, this is a beautiful autumn shade. It is gorgeous long hair in a twisted lower ponytail, only curled at the end. It is perfect for fall leisure activities or informal date nights. Conversely, short red hair looks gorgeous when it is messy or slightly curly.