For those with dark brown hair with highlights, you might think that blond or light brown is your only option for highlights. However, hairstyles are all-purpose and can always be added or improved upon. If you're bored with your current image, you can rest assured that there are many different colors for highlights or lowlights. We promise you that you will again have 41 new ideas to think about on your way to the salon by the time you read this article!
Single-tone won't surprise anyone these days. Highlights, gradients, and color blocks are another story. They refresh your hair color, add depth and texture to your hairstyle, and give your overall look a sexy, glamorous flair. Coloring your hair is a lot of fun if you believe in the pros' work. Once you decide to dye your hair, the stylist will ask you precisely what you want when you come to the salon.
How to highlight your dark brown hair?
First, you need to decide what effect you want to achieve. Some women opt for subtle gradients or highlights to add a shimmery sheen to the hair's base color for a very natural look. Others prefer distinct transitions of color or separate sections of color to make any hairstyle edgy and standout.
Dark hair can be paired with contrasting shades like pale blonde, dark red, copper, purple or light shades like caramel, walnut, bronze, toffee, etc. It is also essential to choose shades in harmony with your skin tone. Bronze, fuchsia, and rich reds will make dark skin glow. Medium-toned skin will benefit from dark brown, copper, and toffee shades. Fair-skinned beauties can use blonde, platinum, gray tones, and lighter caramel shades.
Check out the photo of dark brown hair with highlights below. We tried to collect very versatile styles featuring various dye trends for 2022.
More haircut and hairstyle inspiration
32 Chic Ways to Wear Bubble Braid Hairstyles Trending Now
Brown Balayage for Black Hair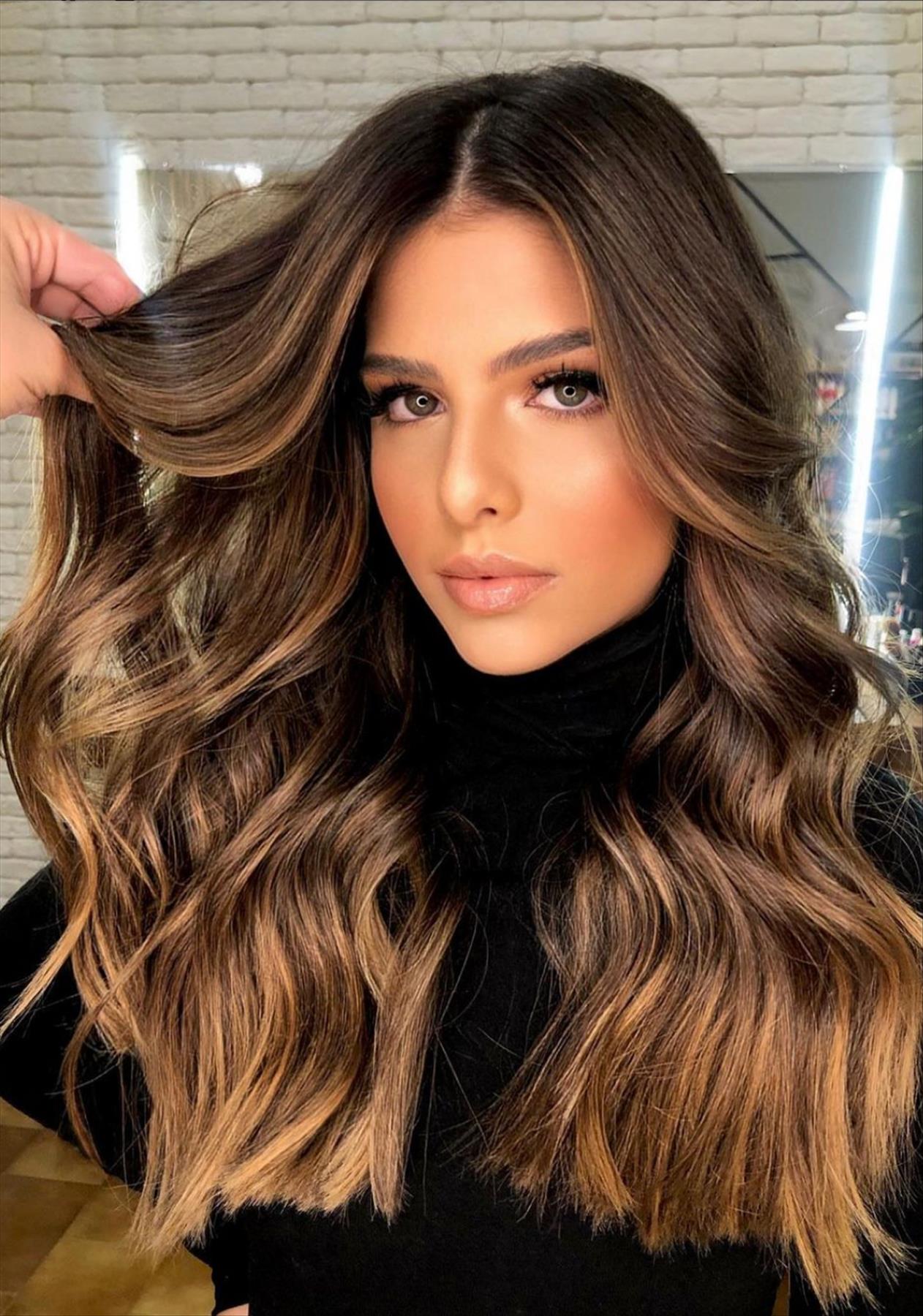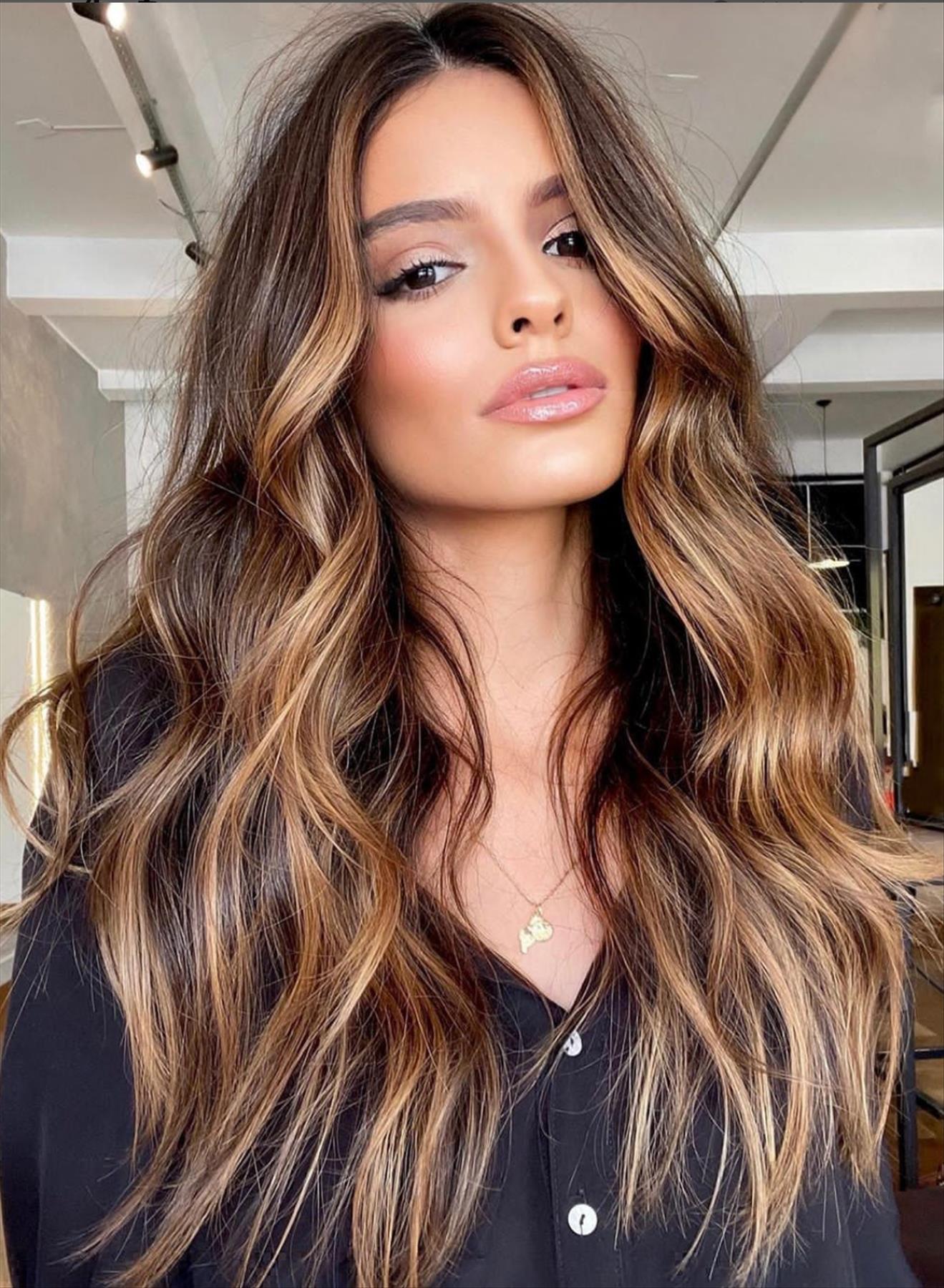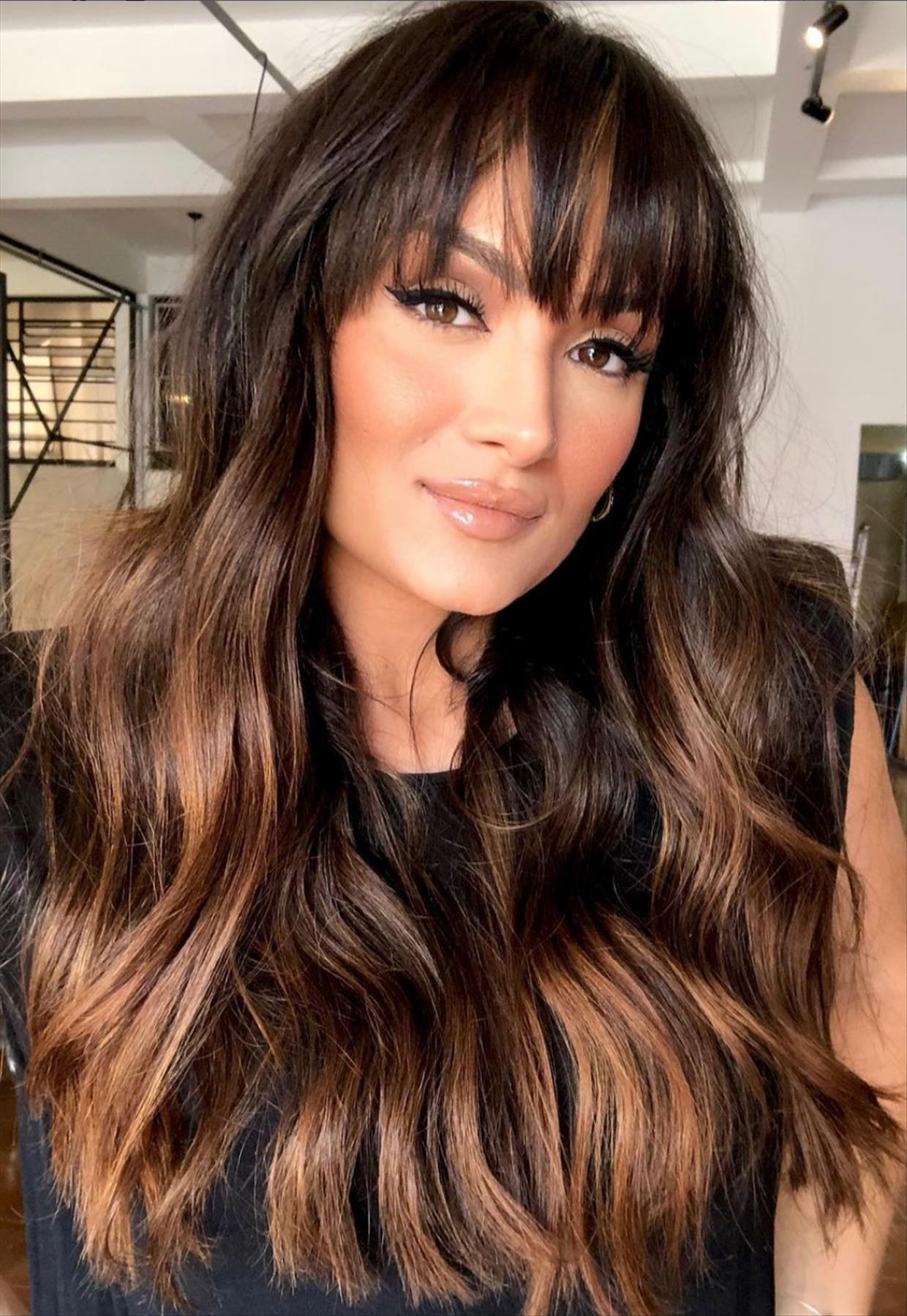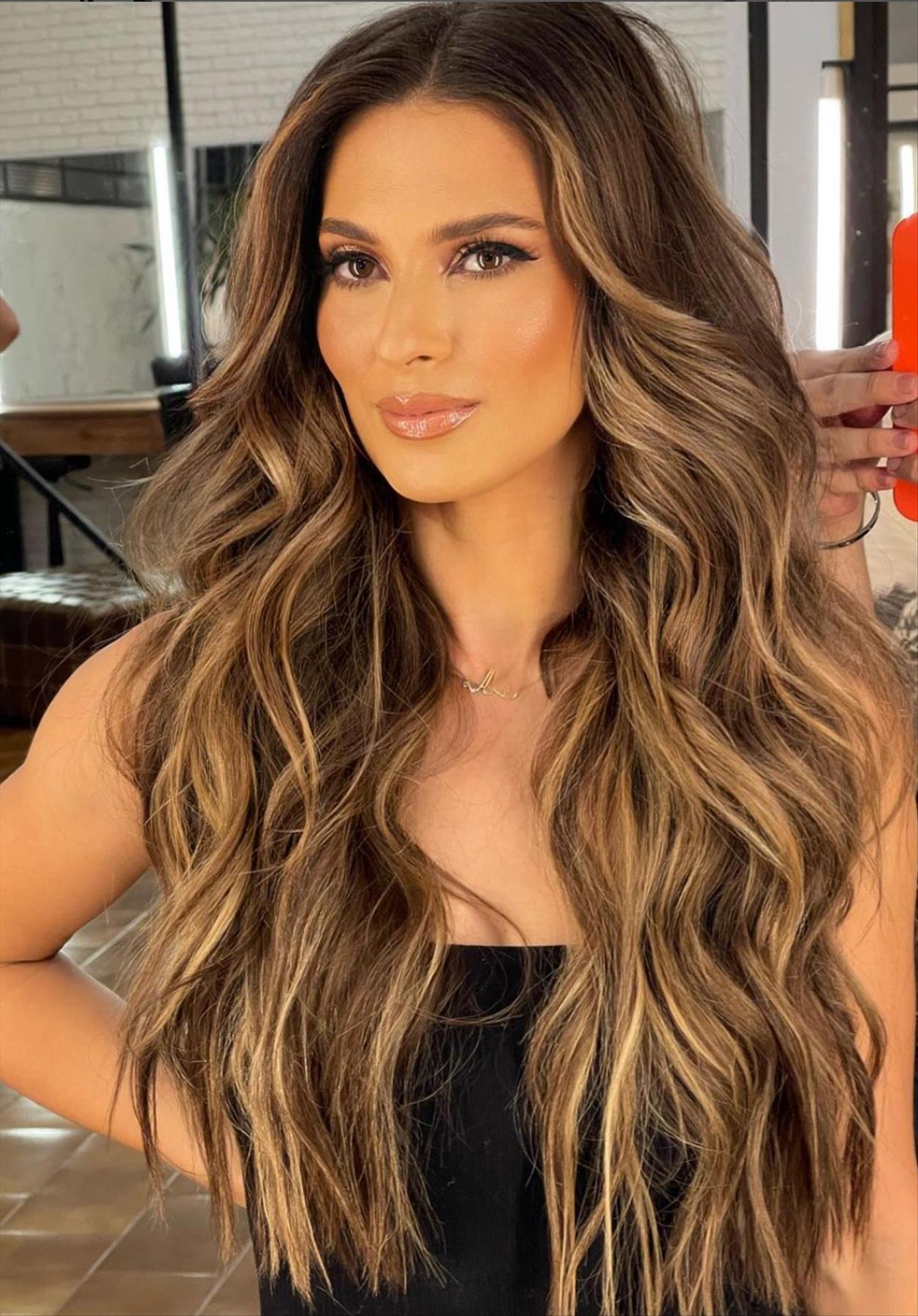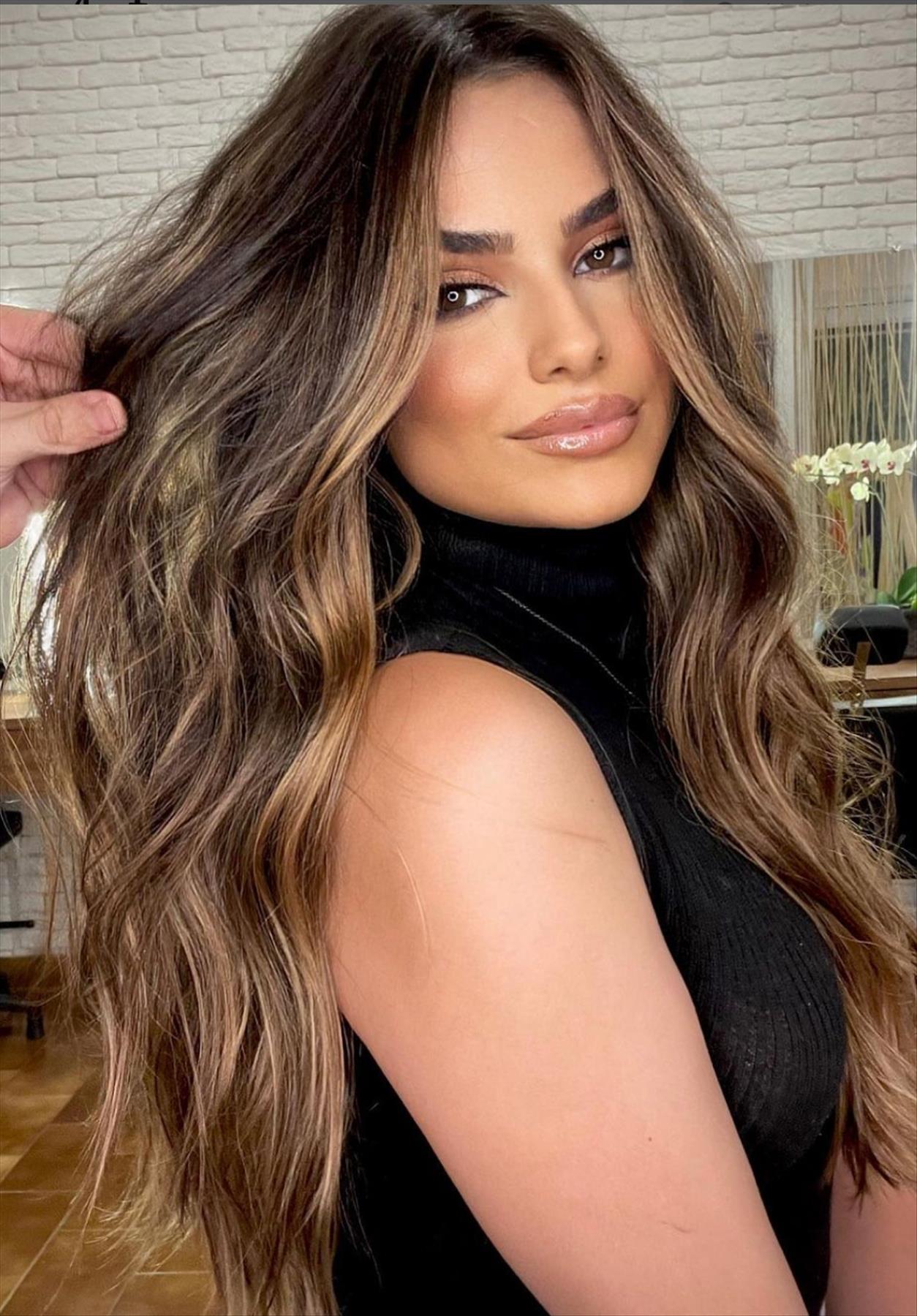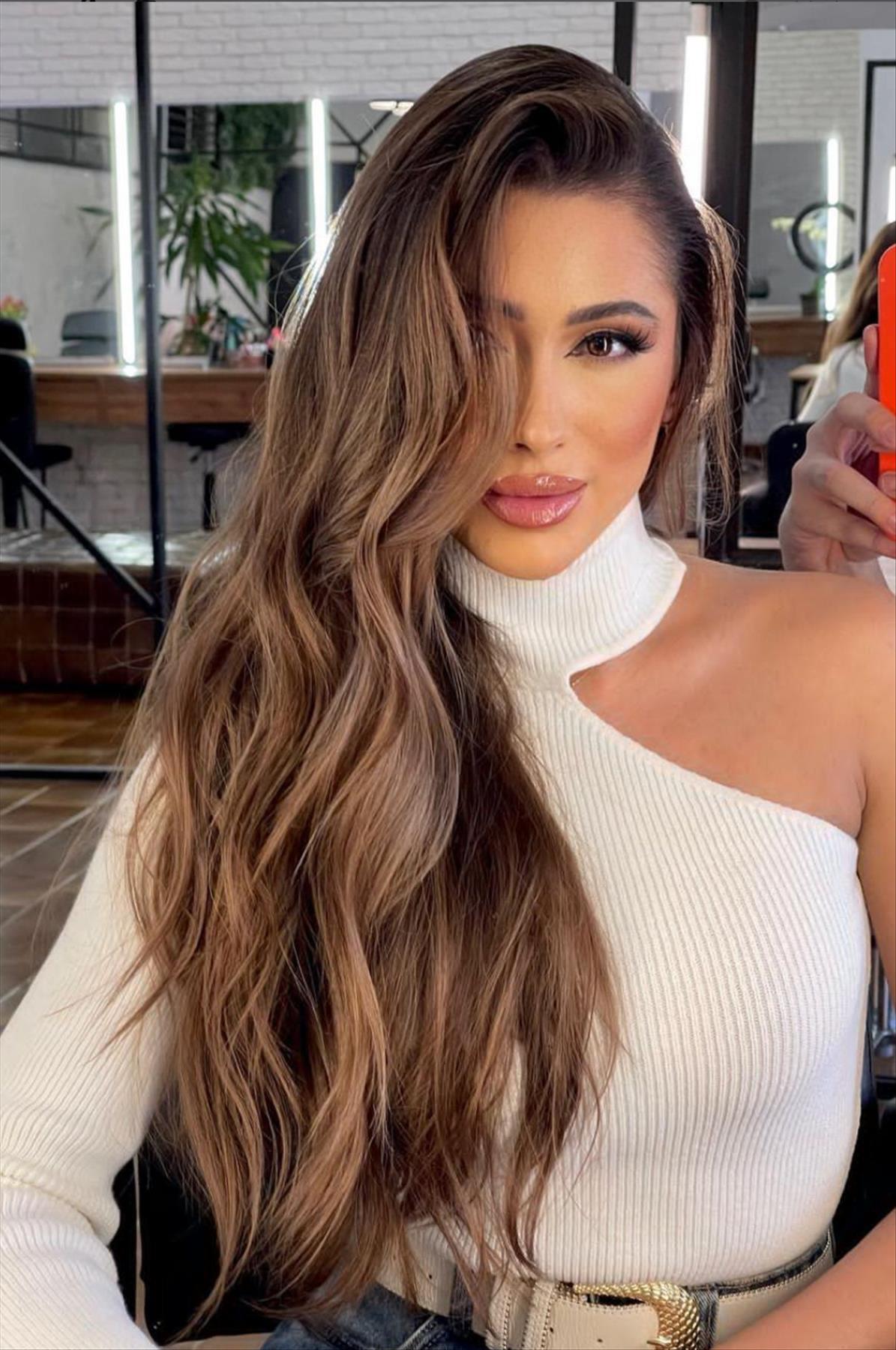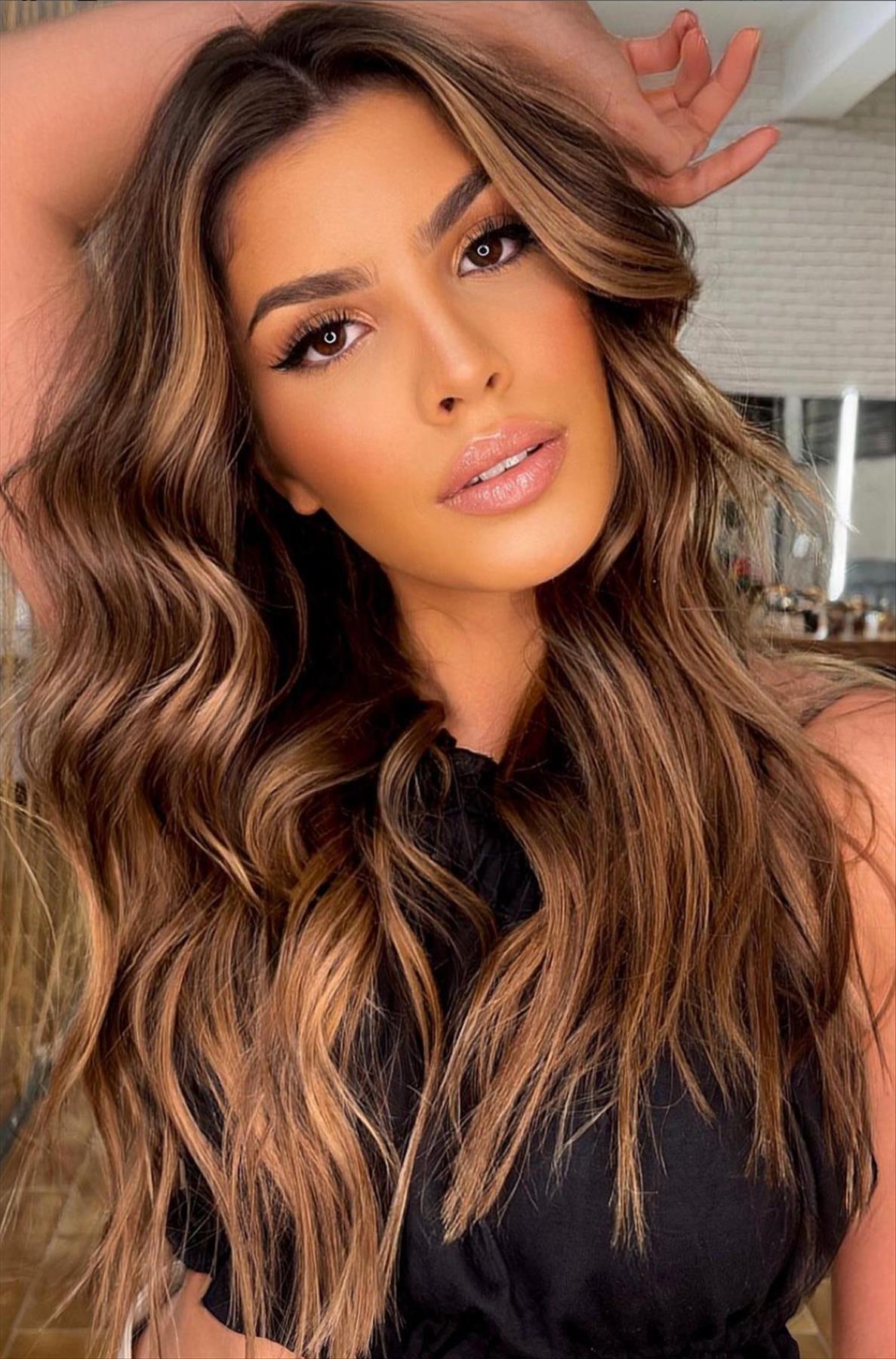 Honey brown highlights for brunette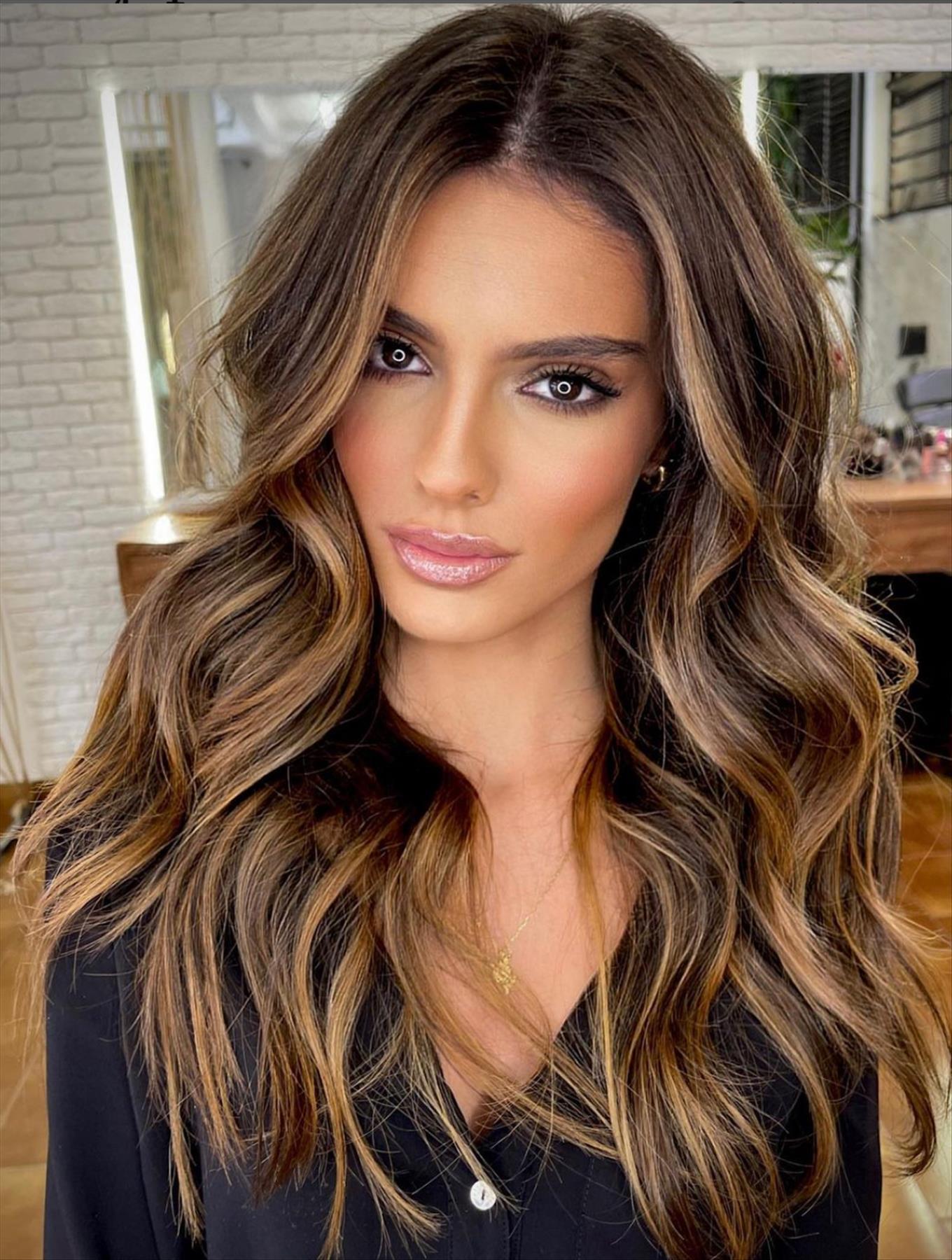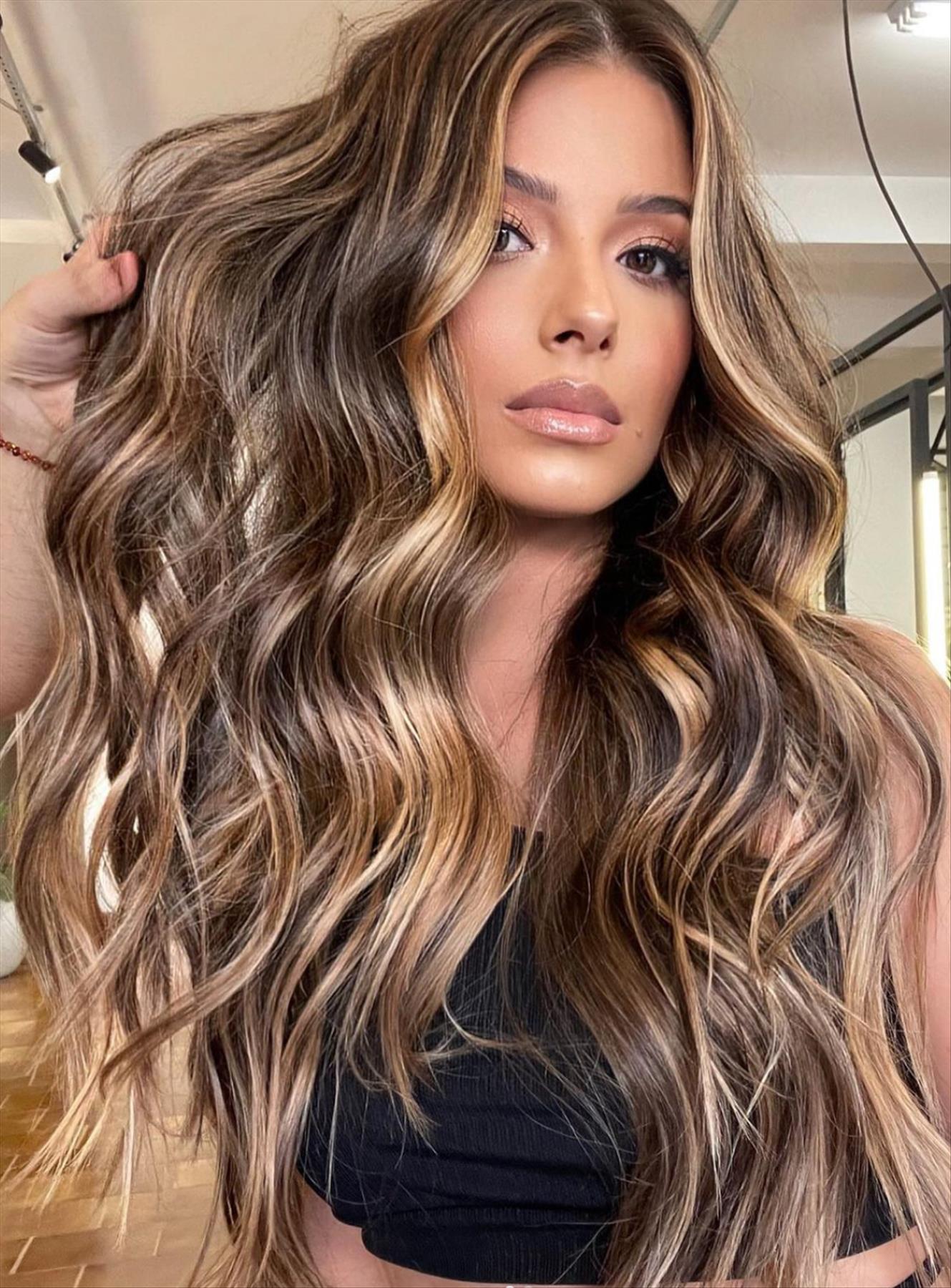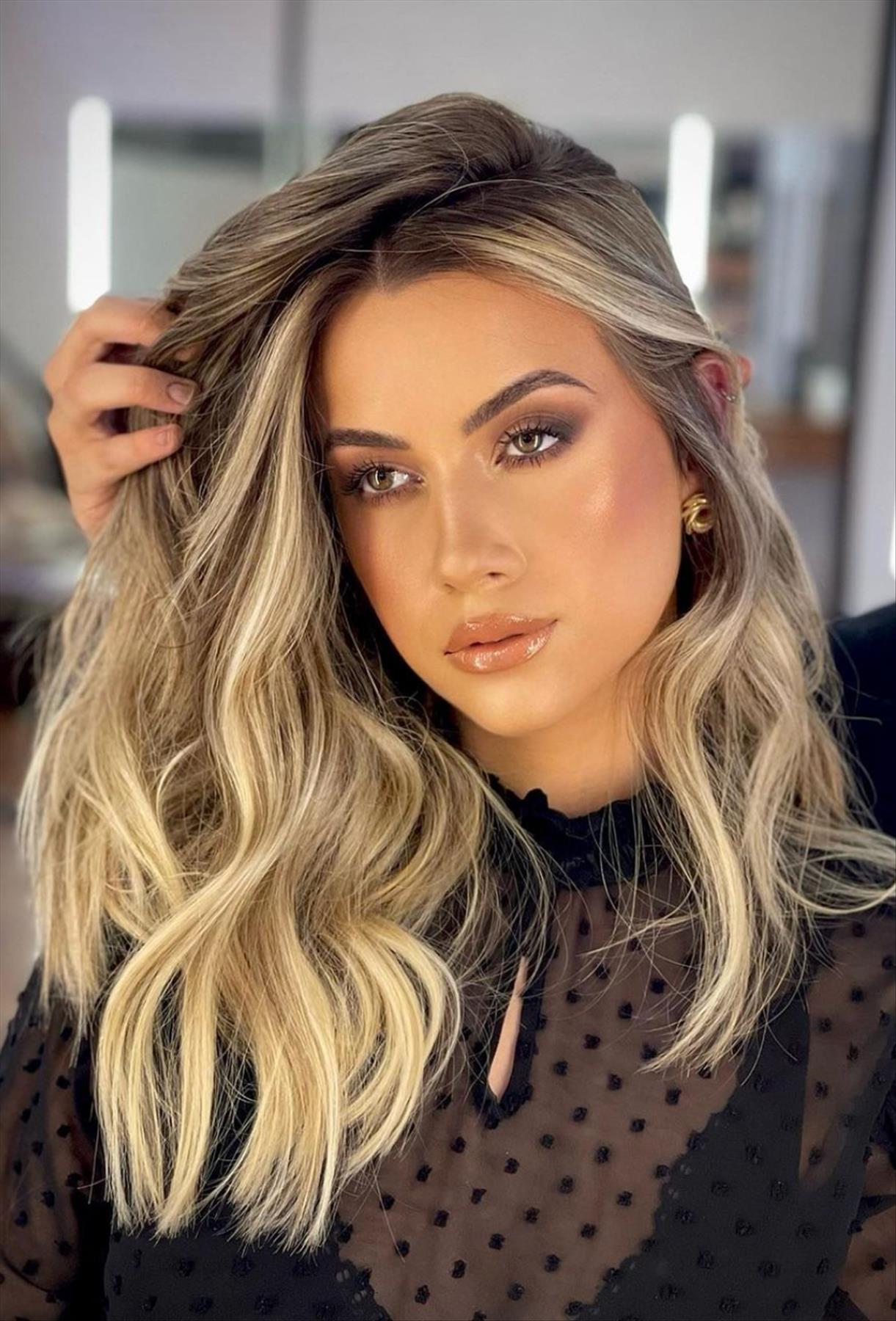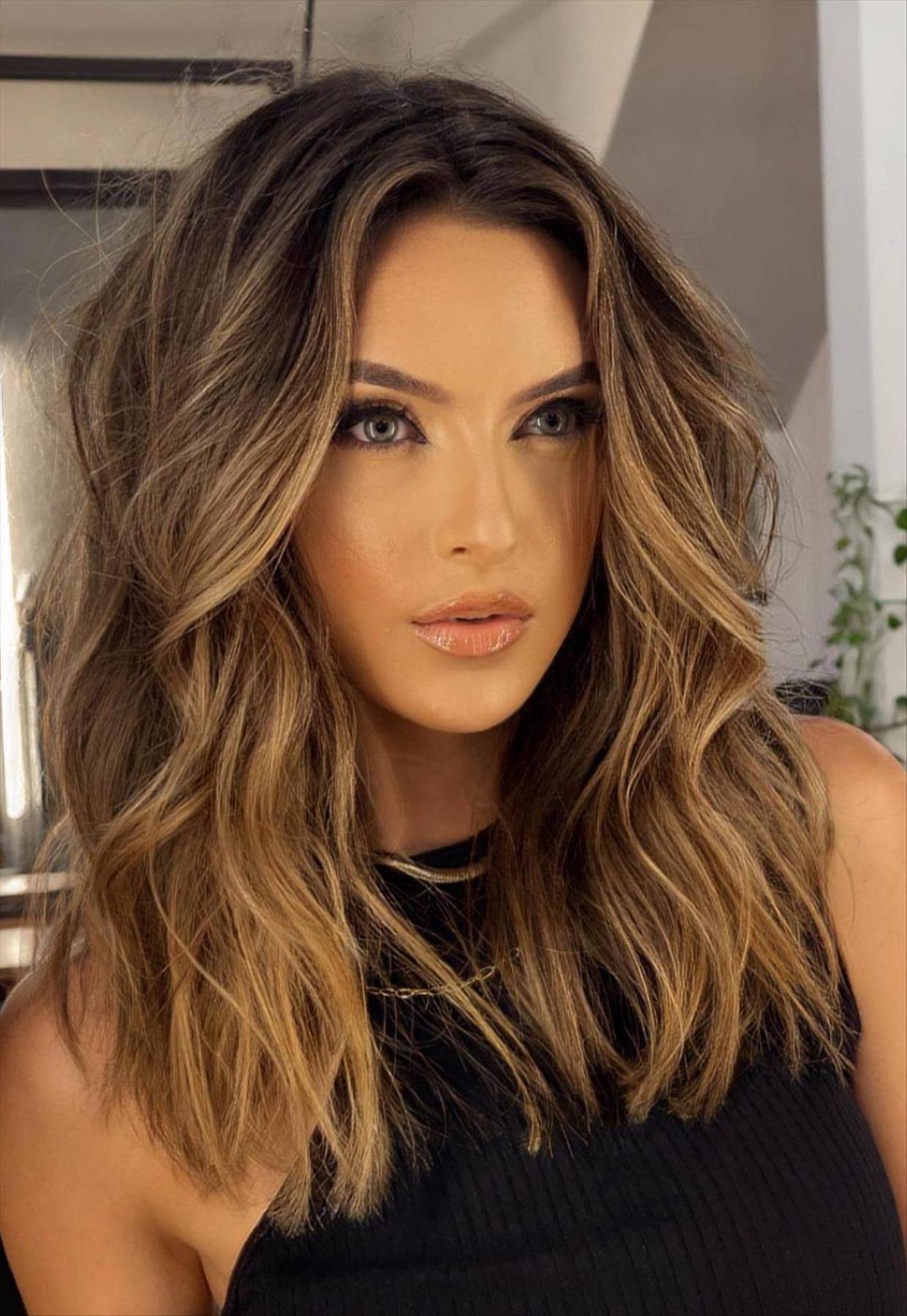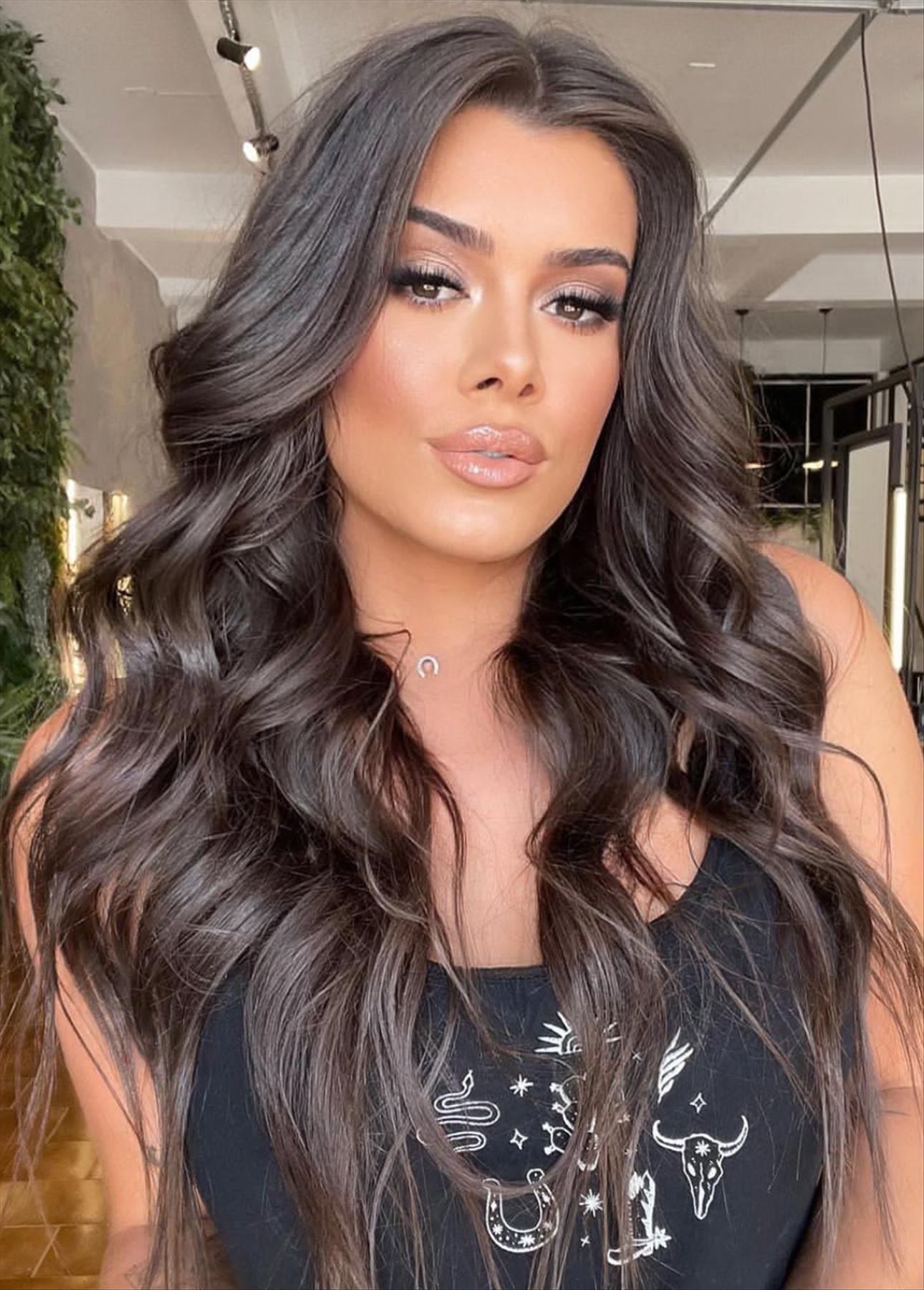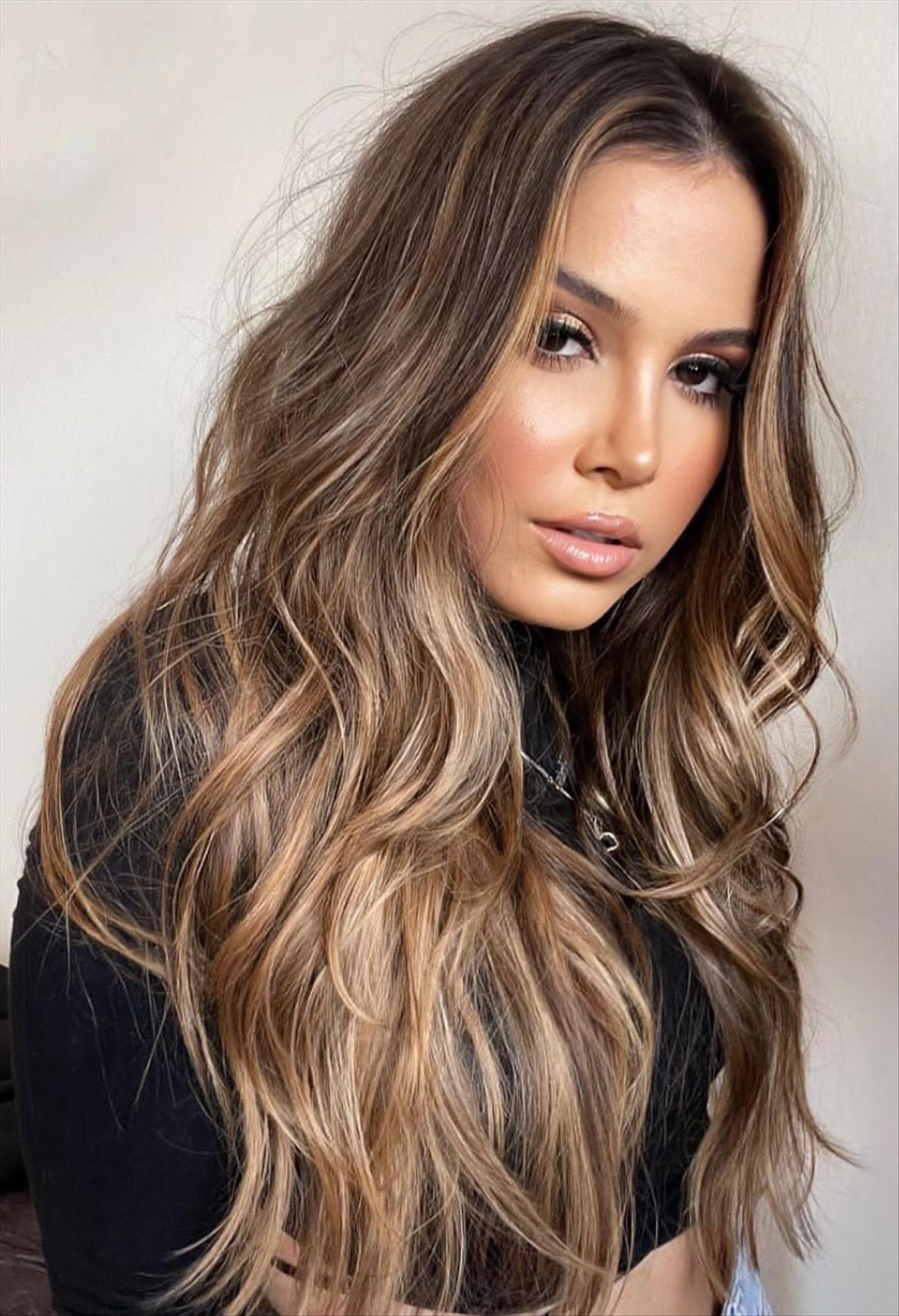 Strawberry brown hair with highlights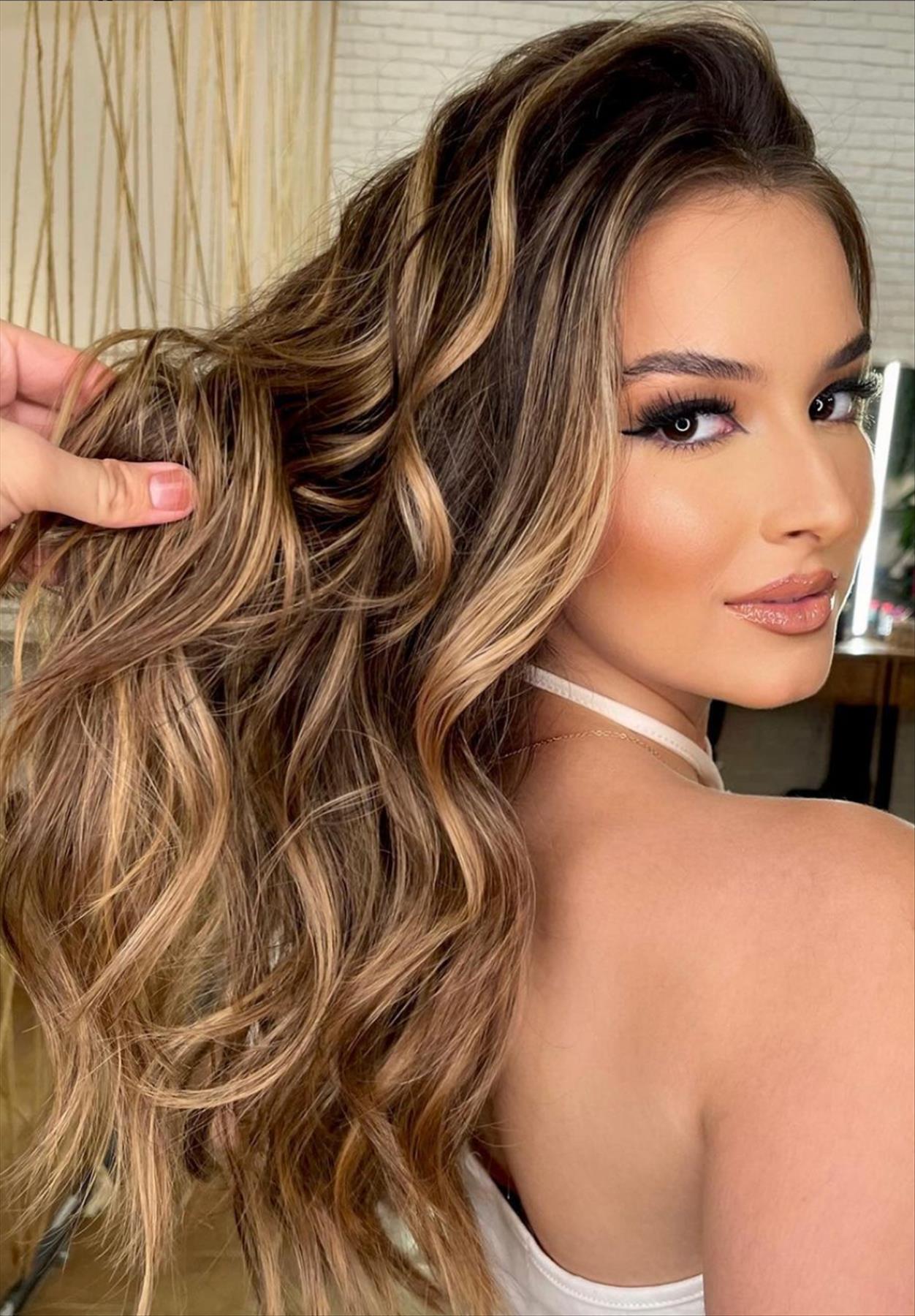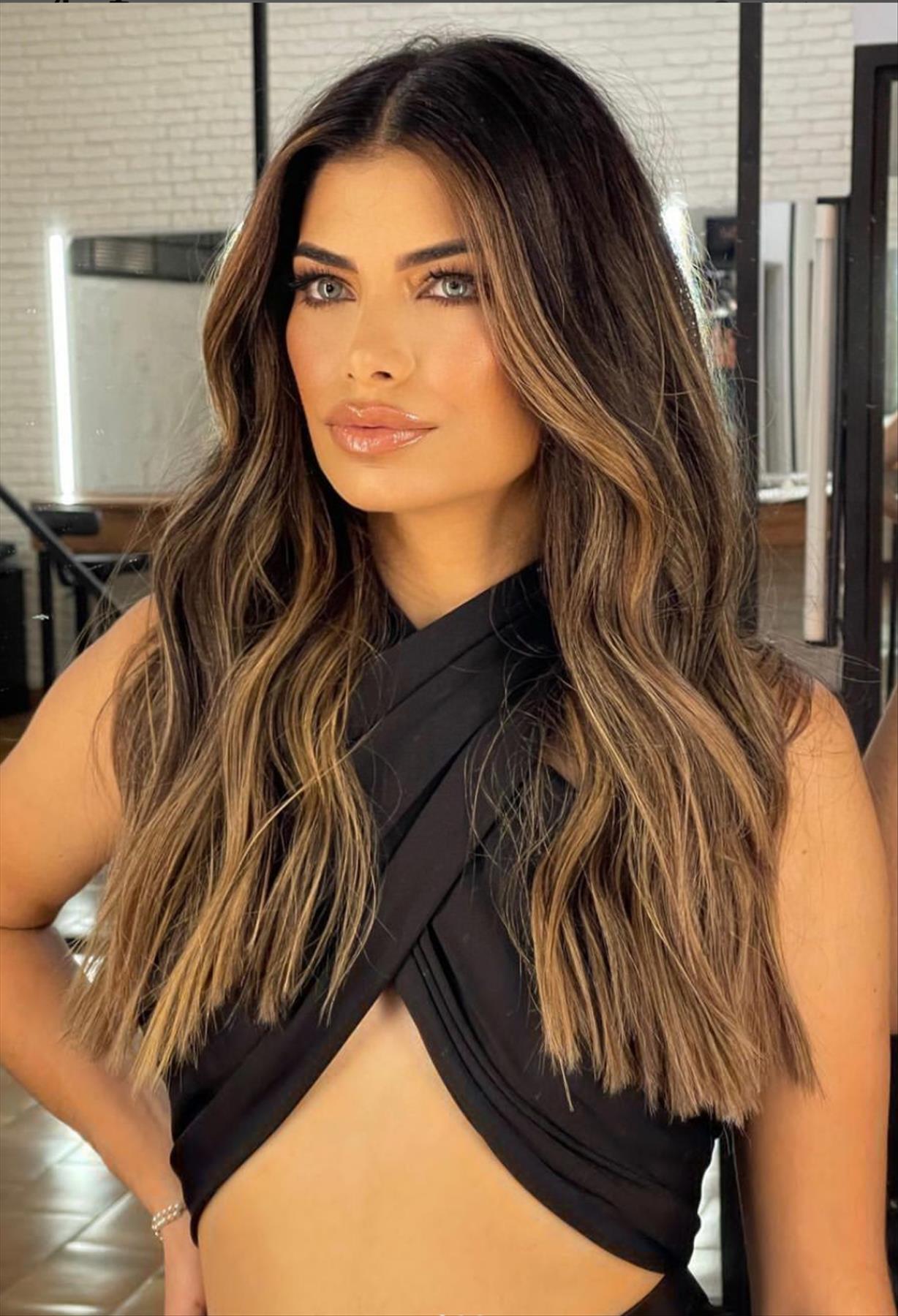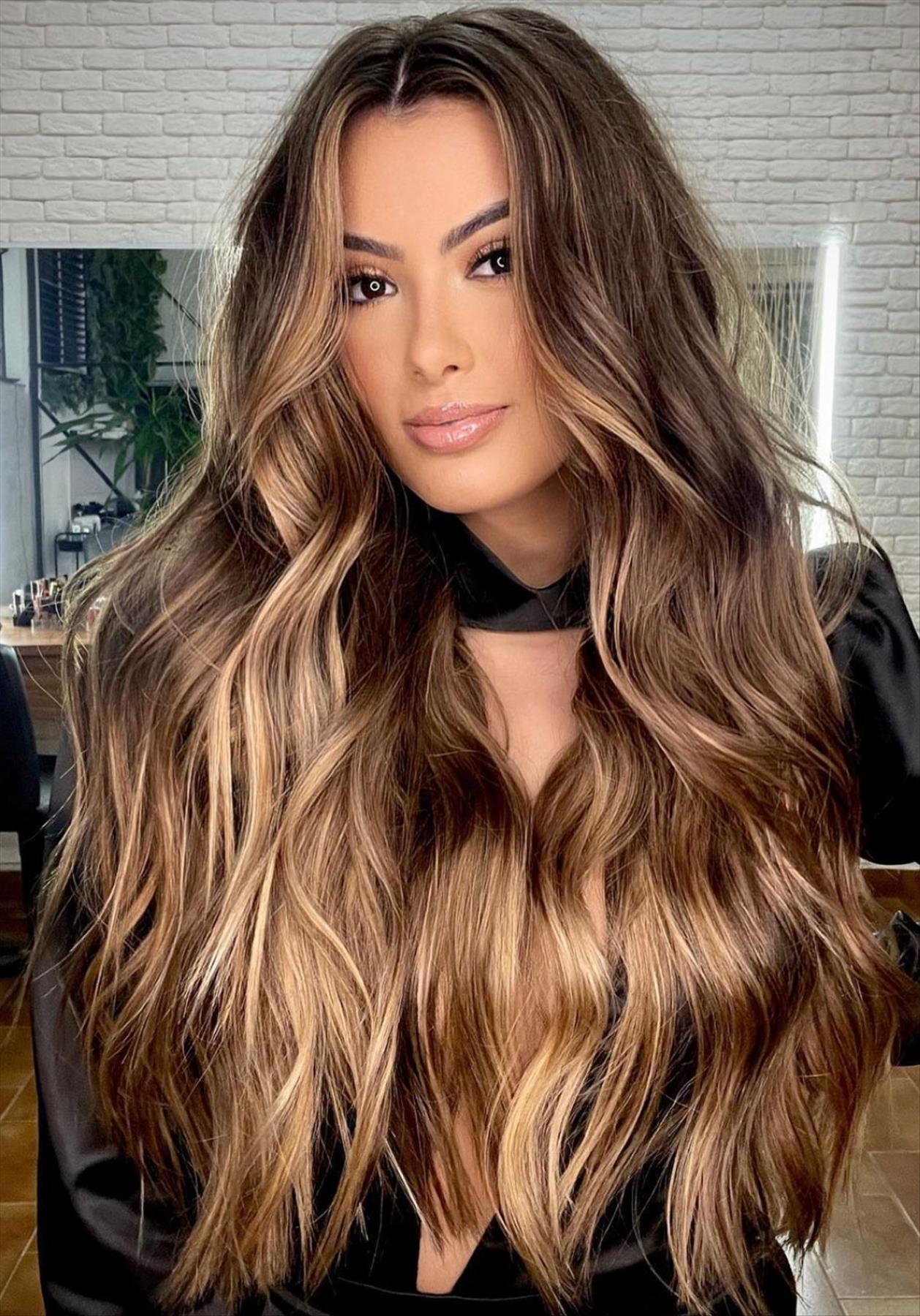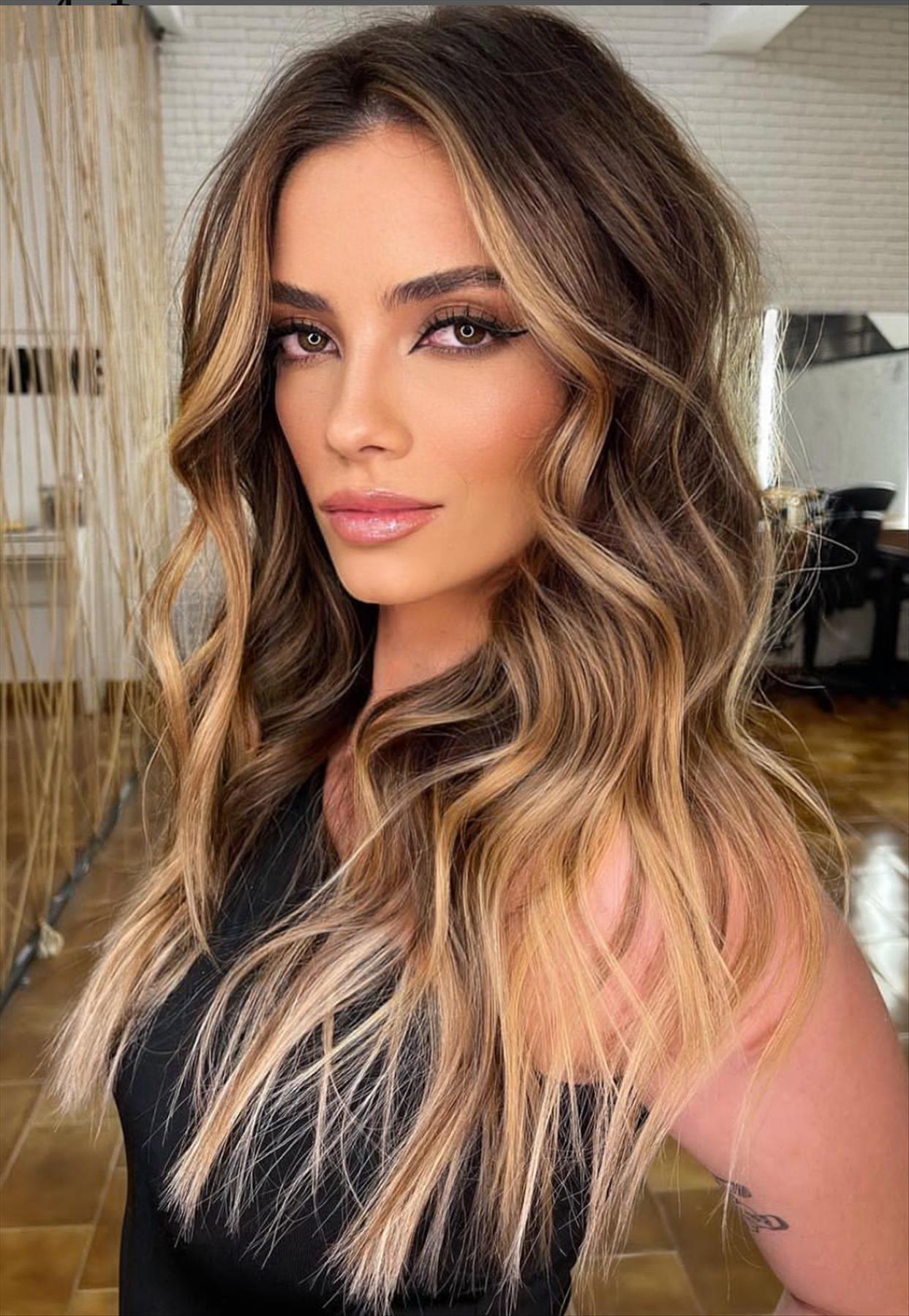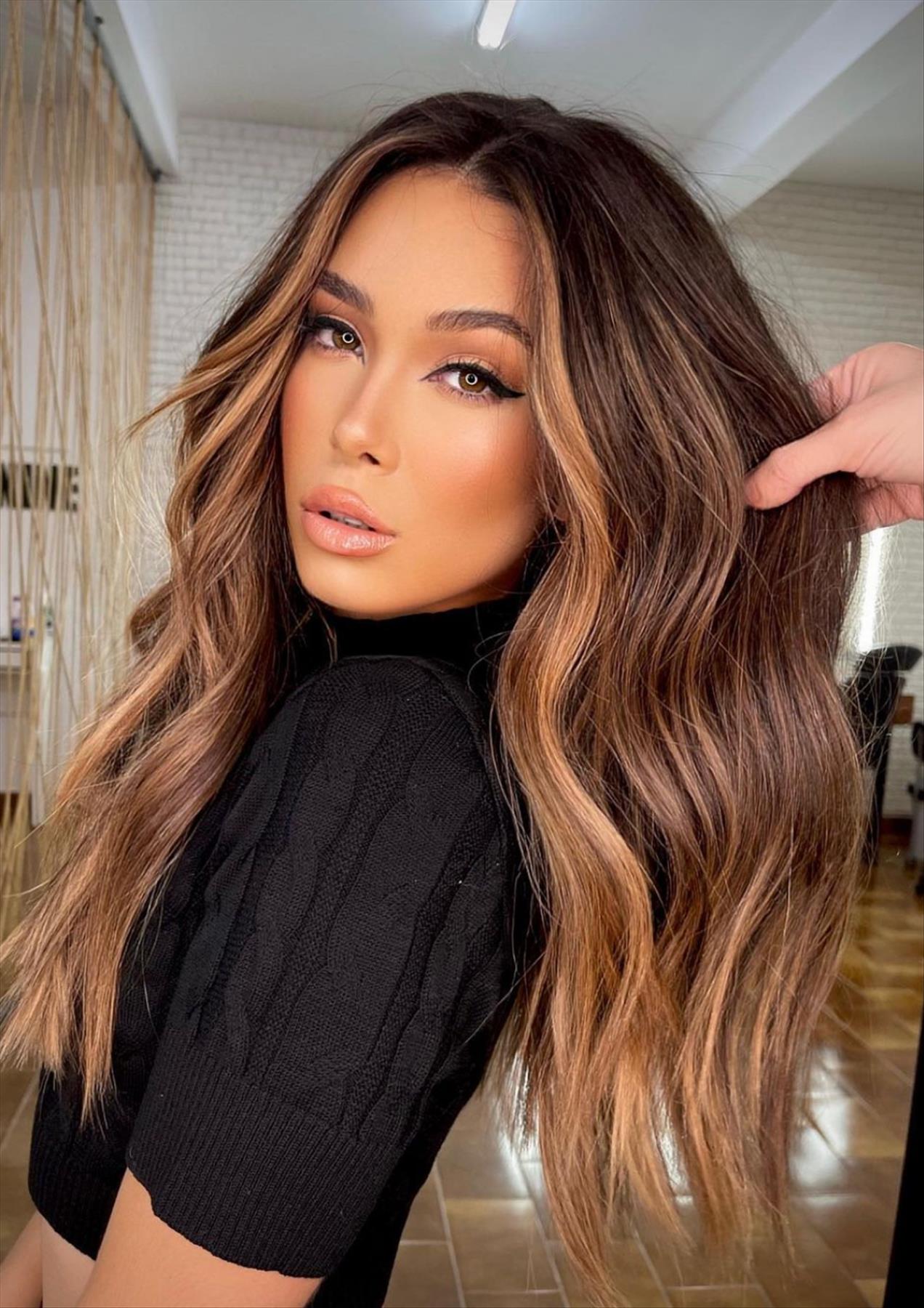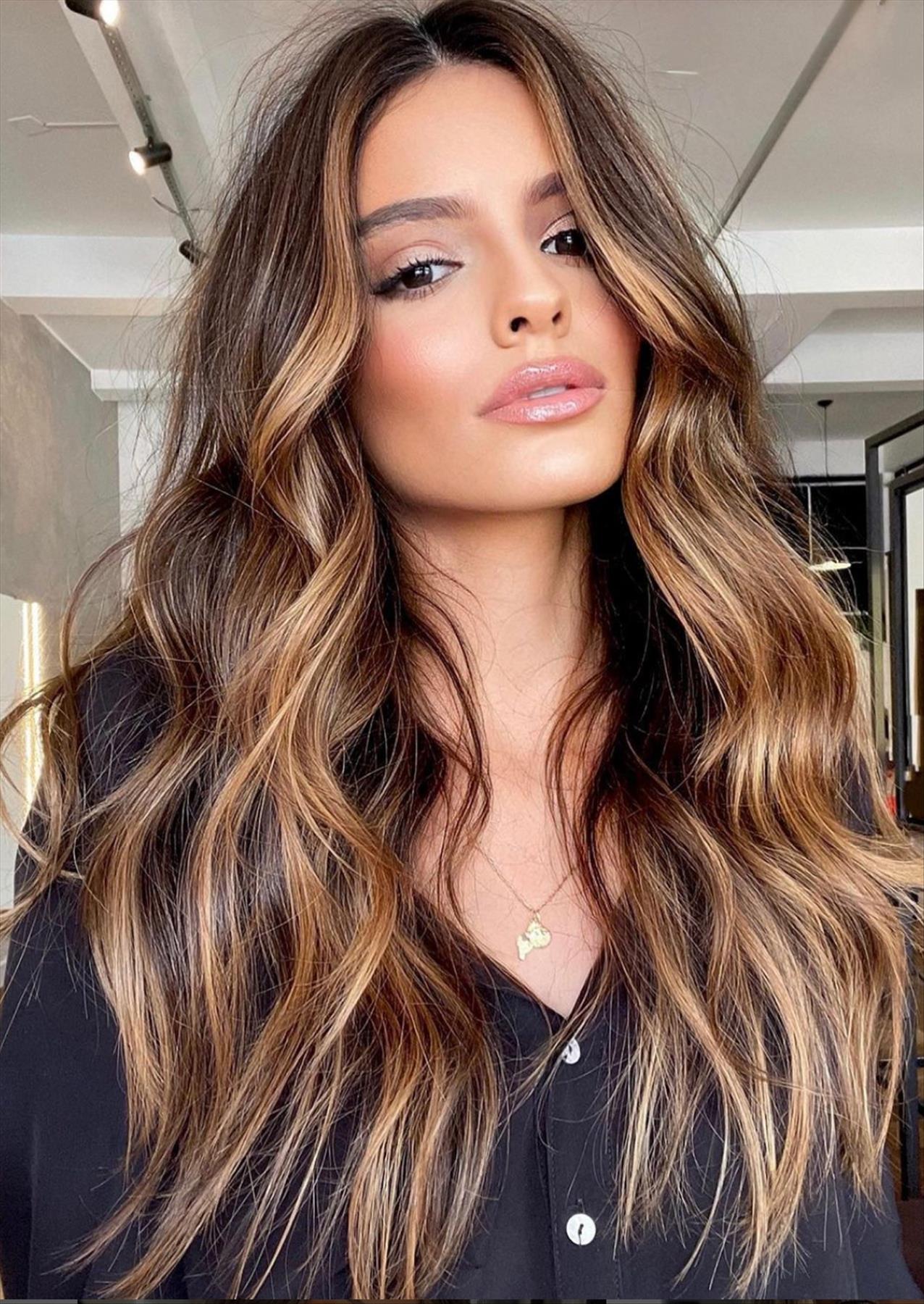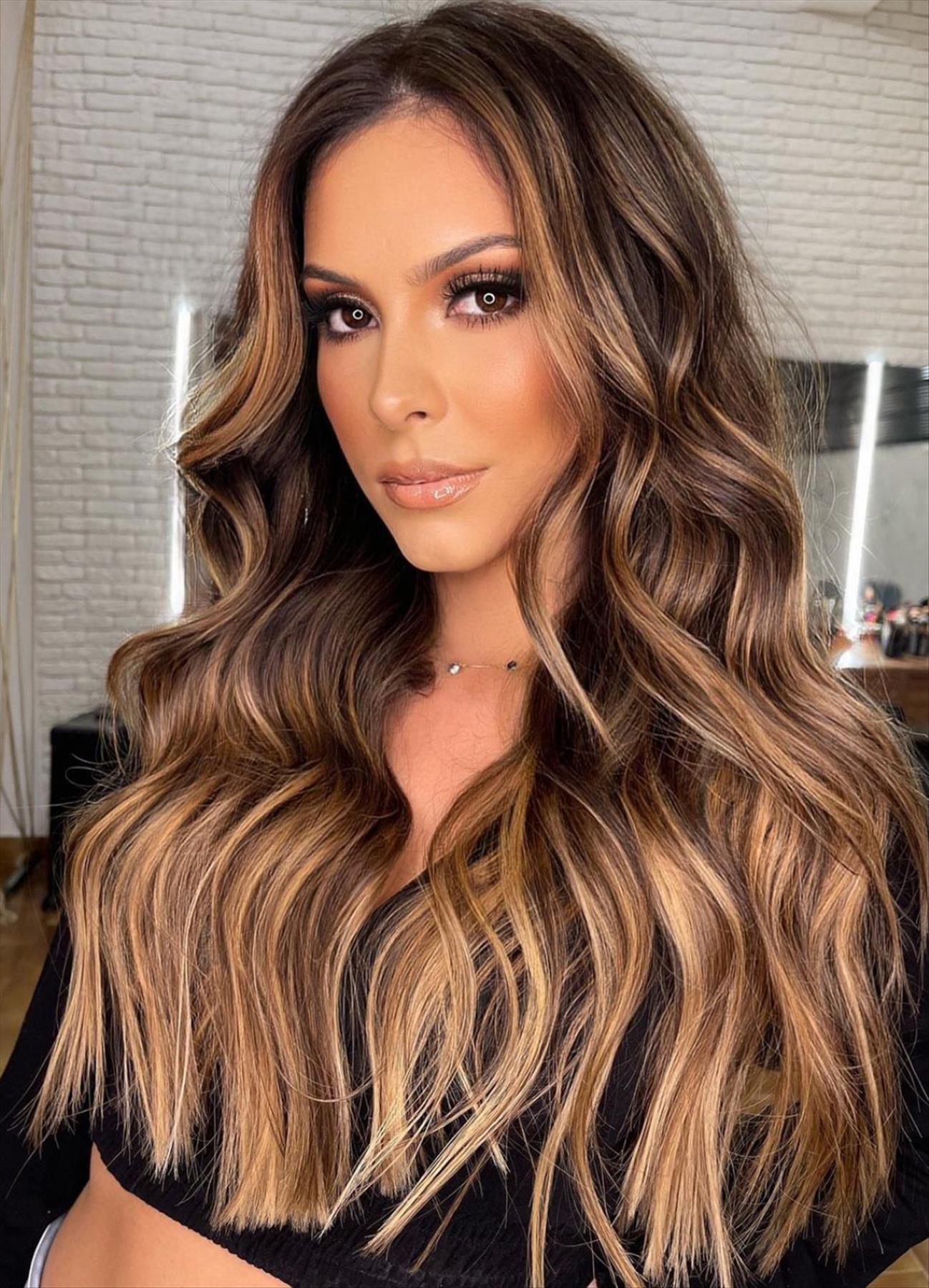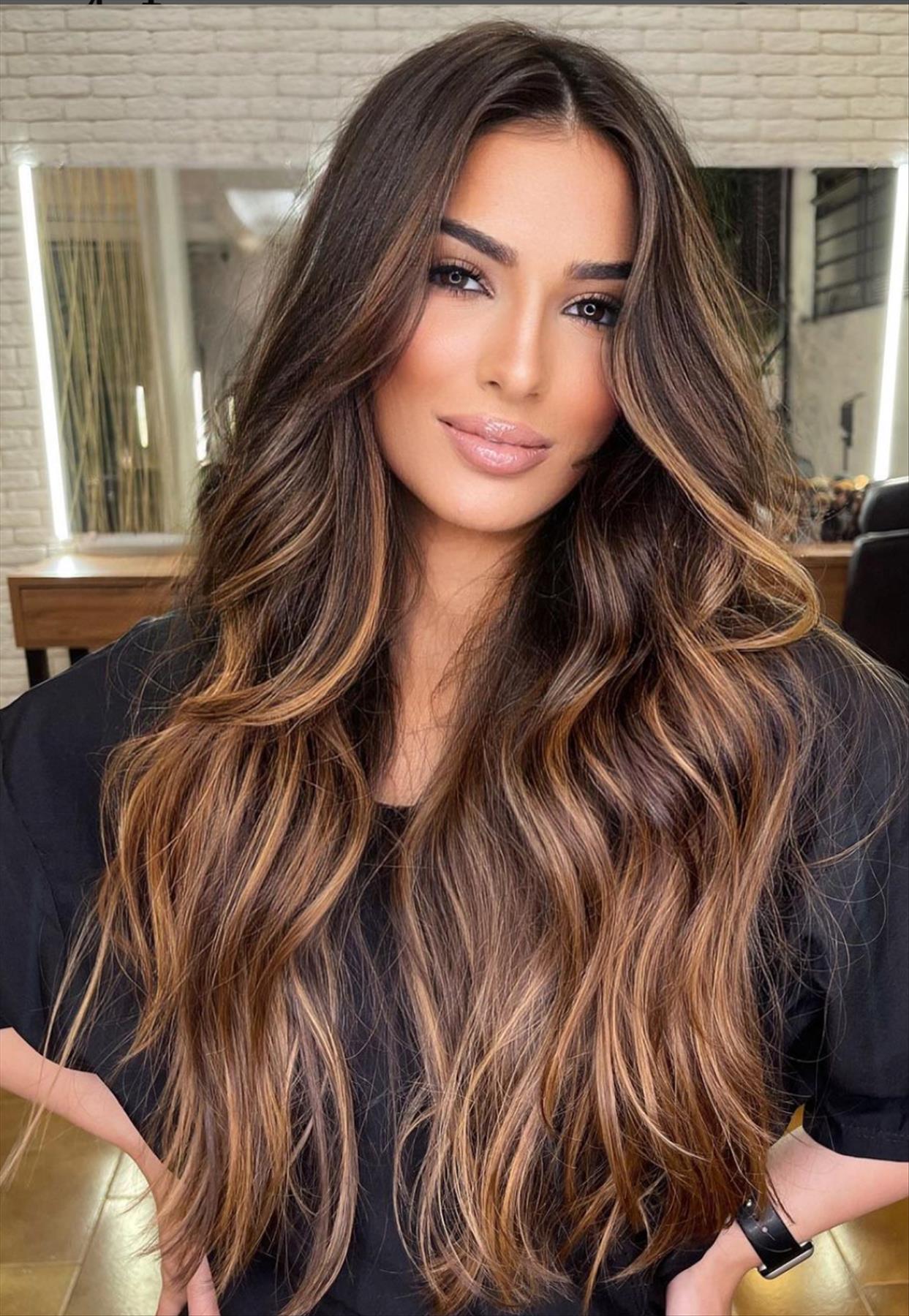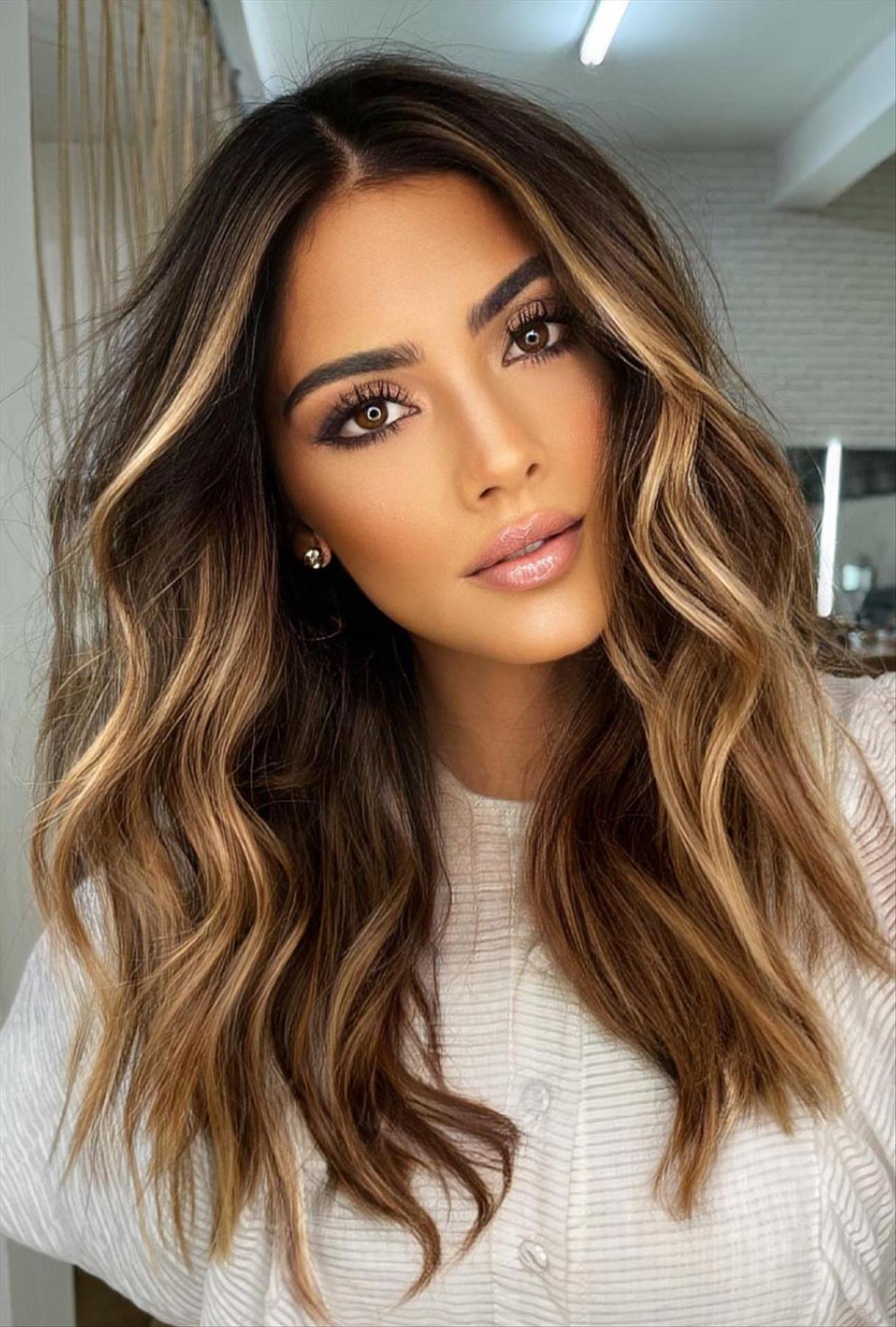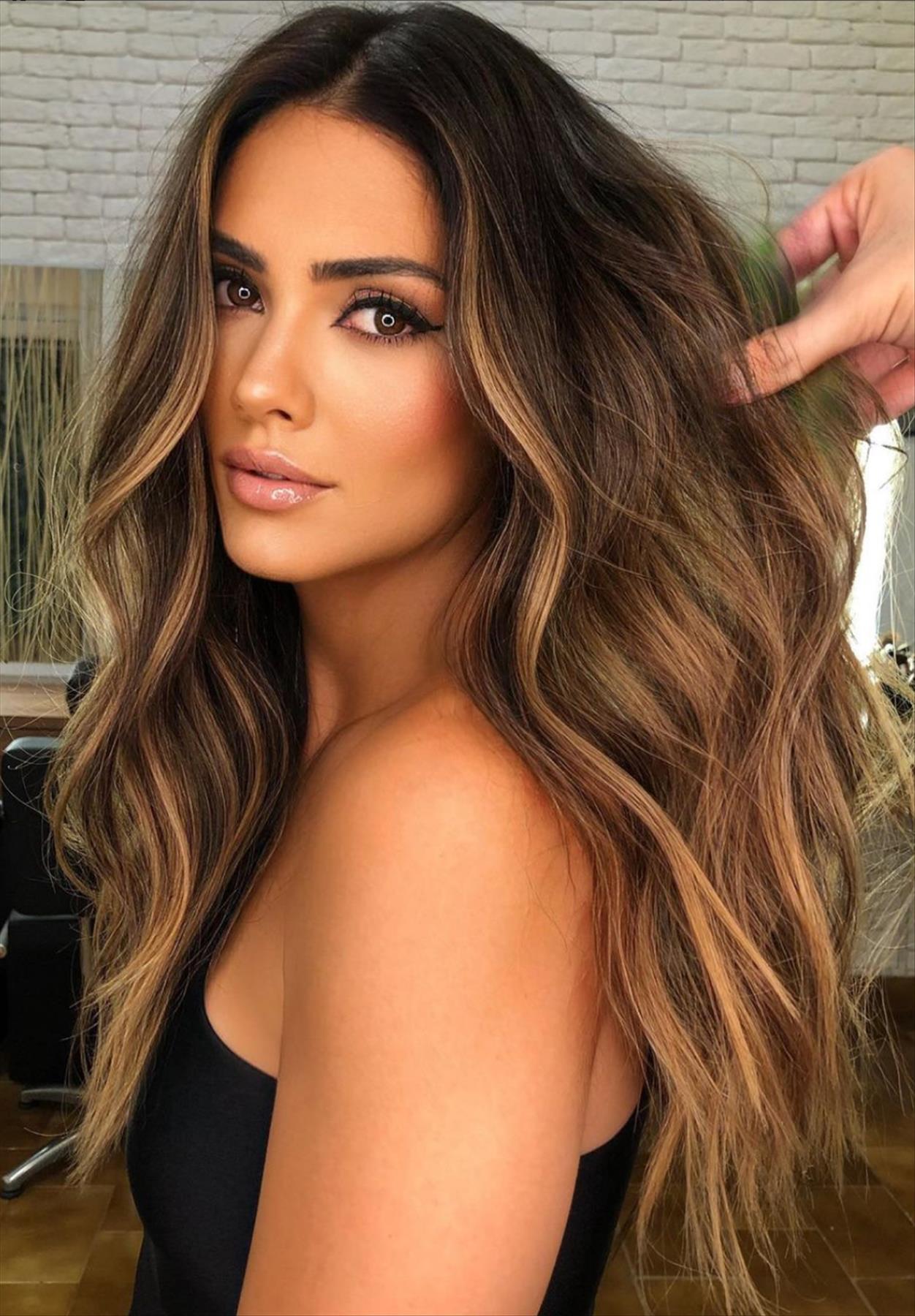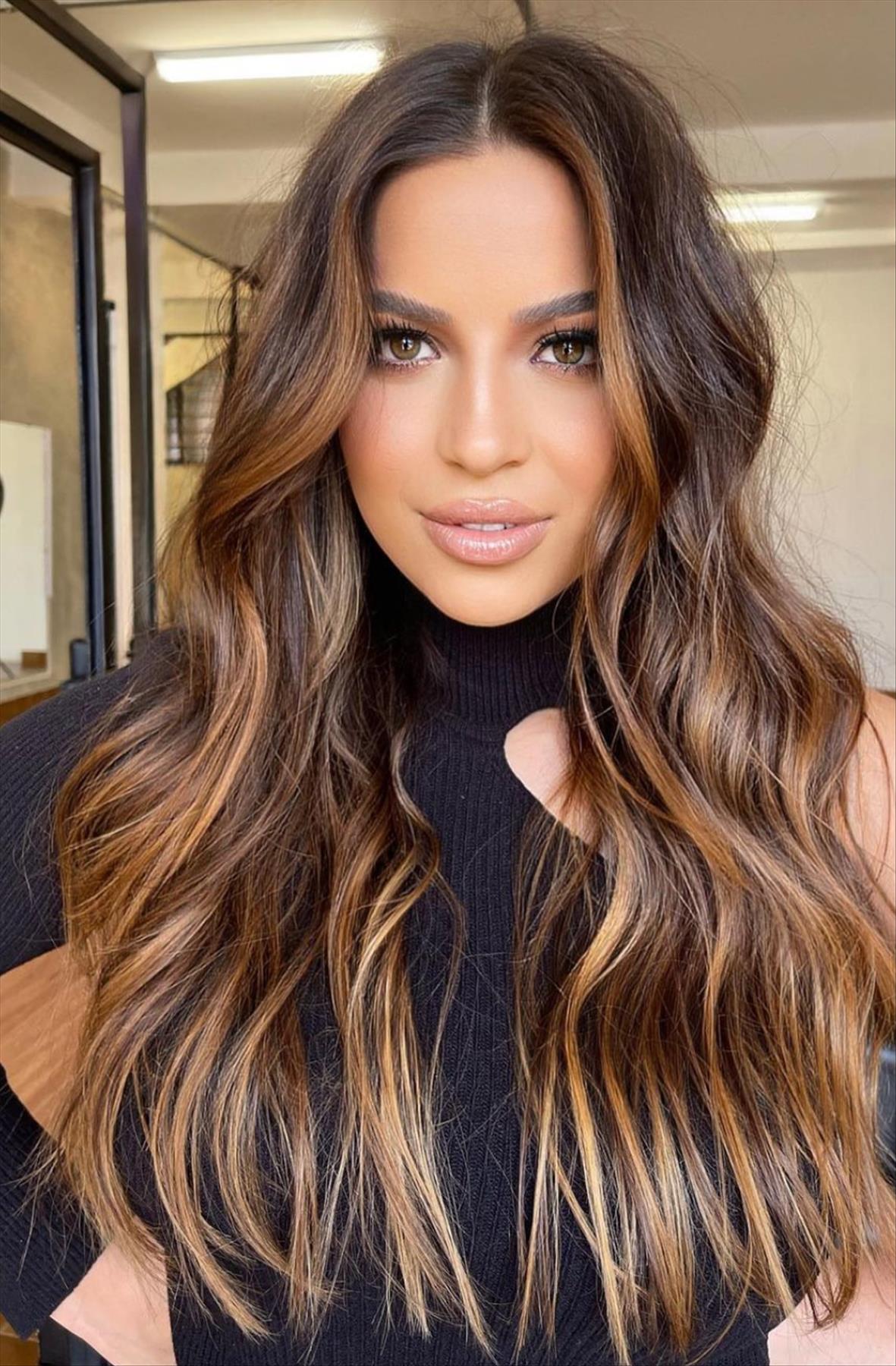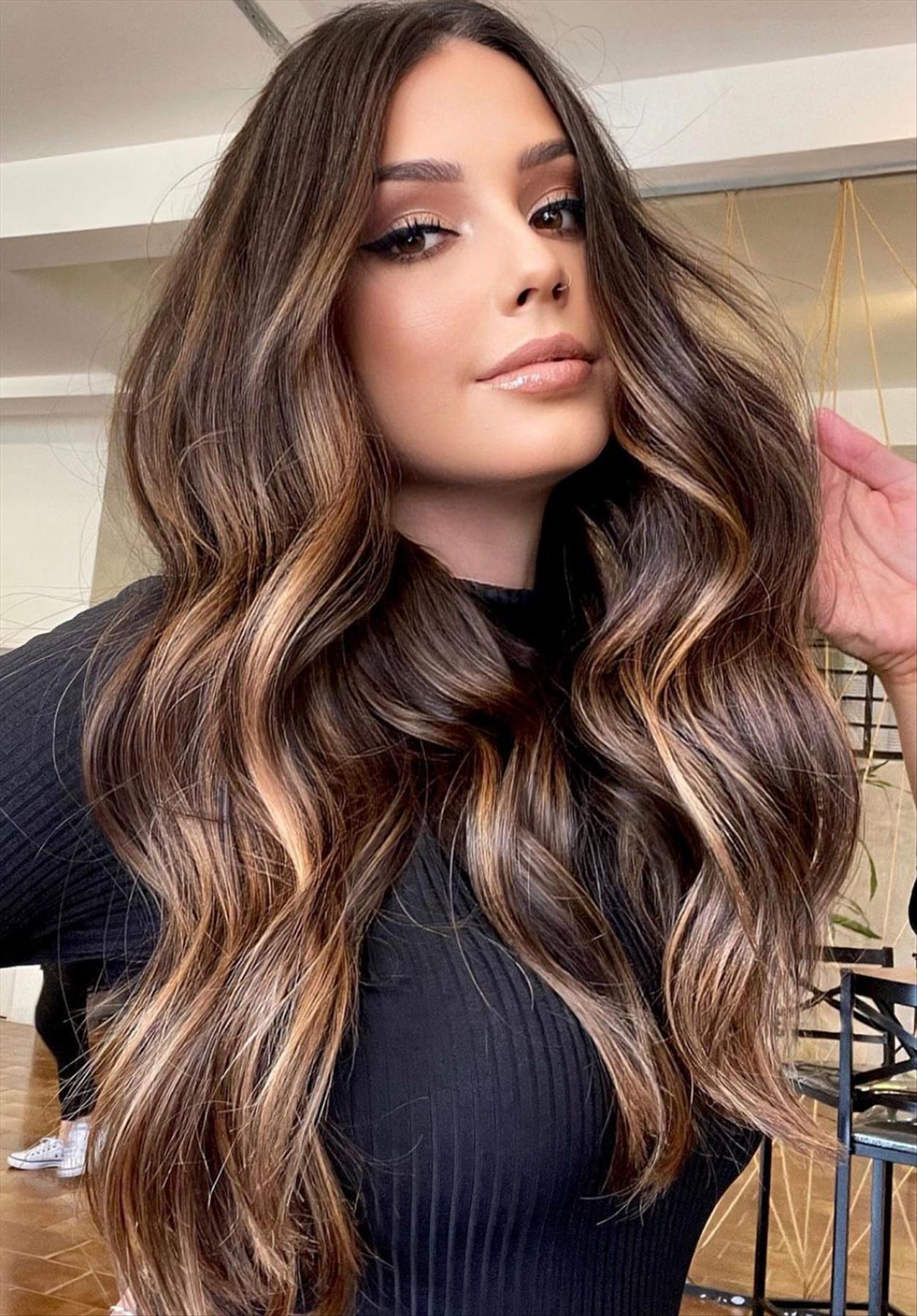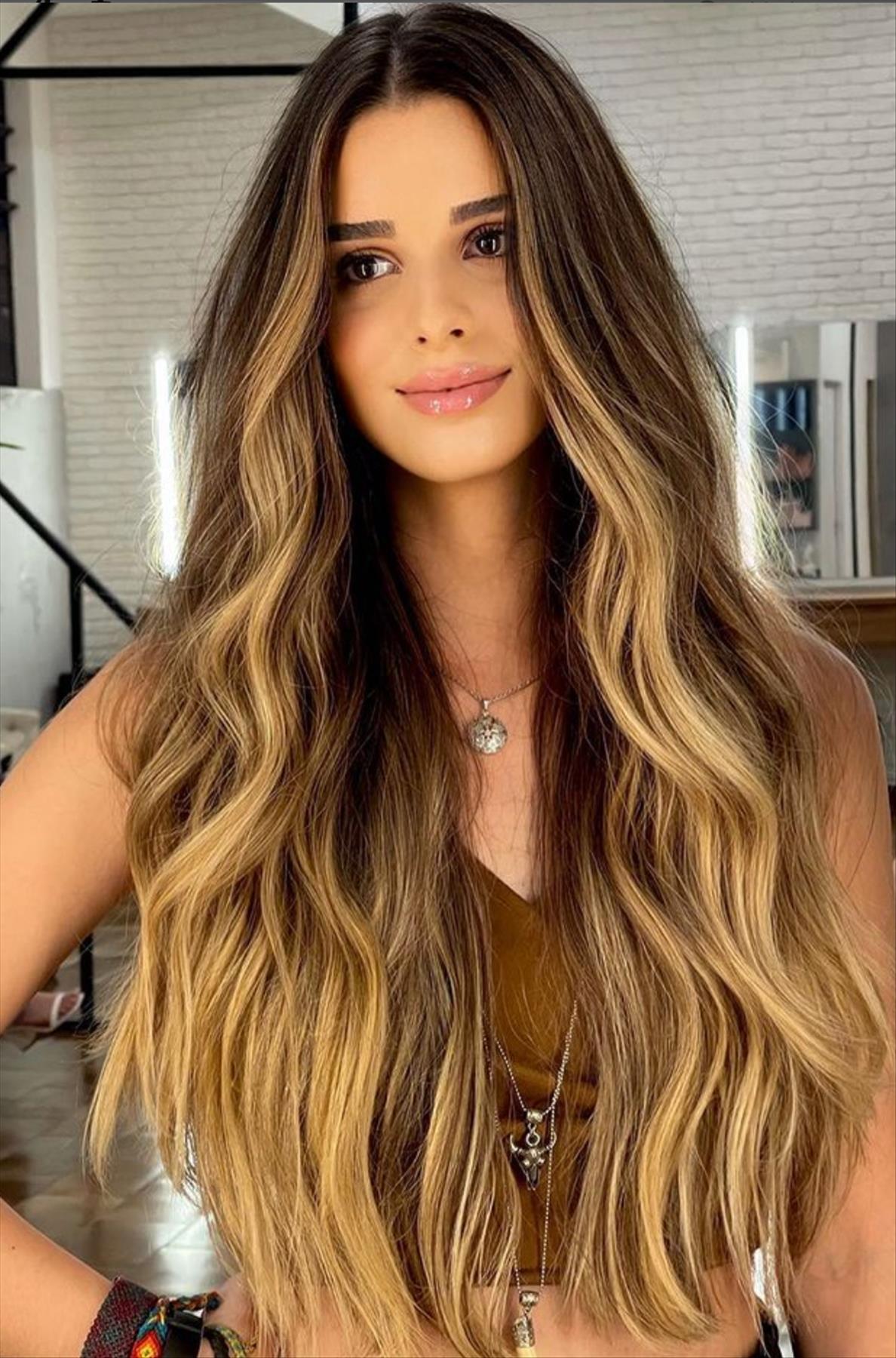 Dark brown hair with highlights for brunette