Recently, I found a cold color manicure, milk Green, simple and elegant green style of pure color manicure, with a simple metal small ring, super high-grade and temperament, as long as the green is not fluorescent color, grass green, dark green and so on are all colors that make your hands look white. With the smudges mentioned in the previous issue, it is super beautiful whether it is milky white or milky tea!
Small ornaments can be matched with small Pearl, bowknot, yunbei, thin and glittering, white base, and graffiti green elements, which is also super good!
Acrylic green coffin nails design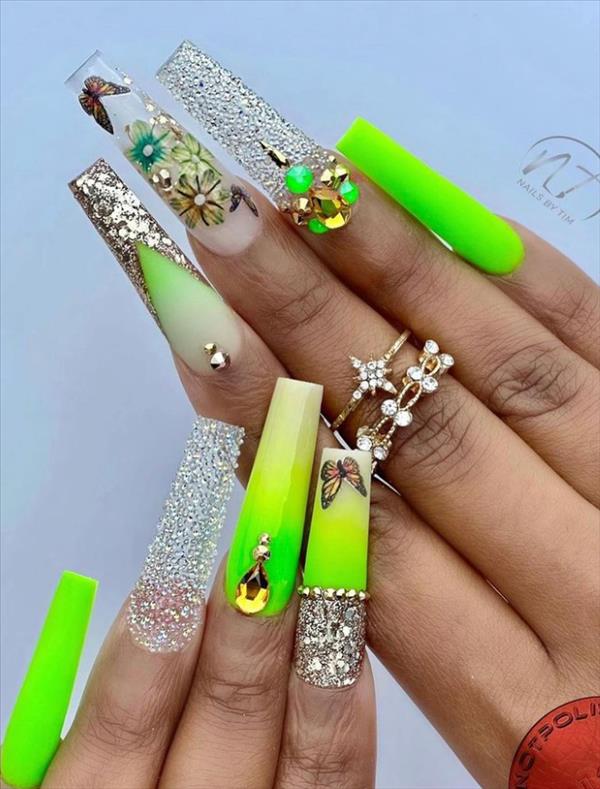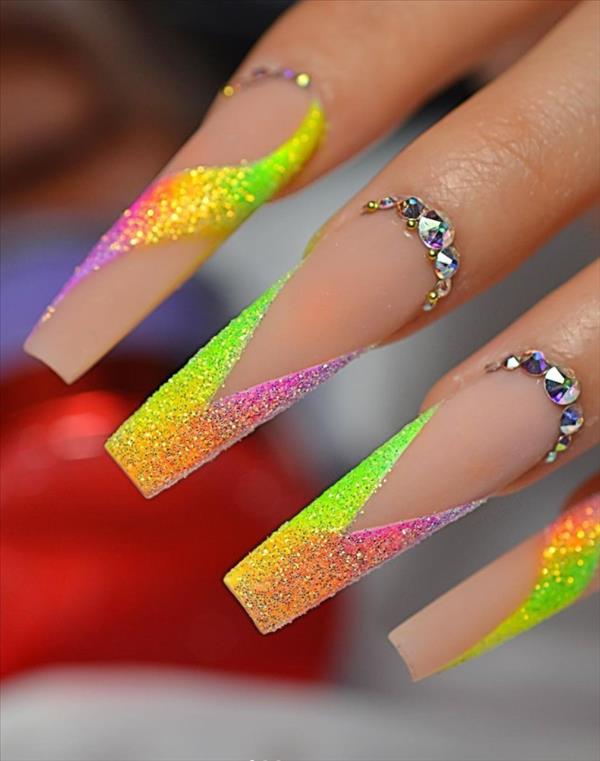 Deep Green will not pick people. The whitening effect is very obvious, which will make your skin white to a certain degree instantly. Especially the frosted green nail art, it has a more high-end stylish feeling, matching plaid nail art is really a classic, and such creative hollow nail art is very eye-catching.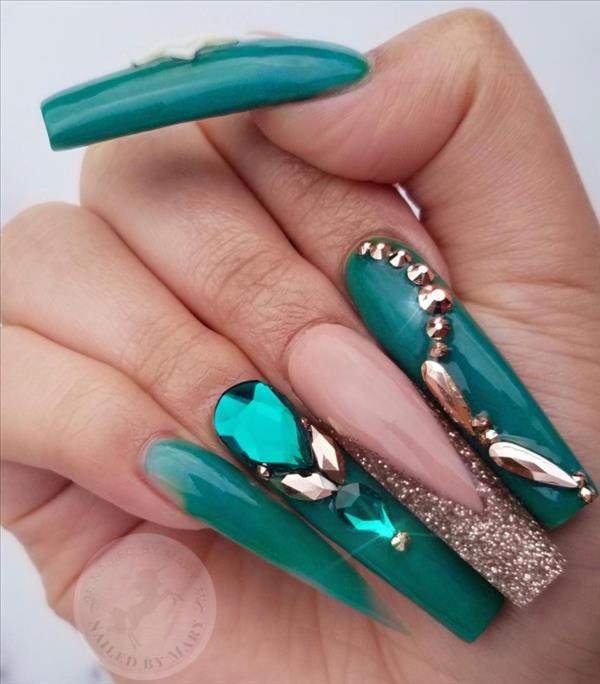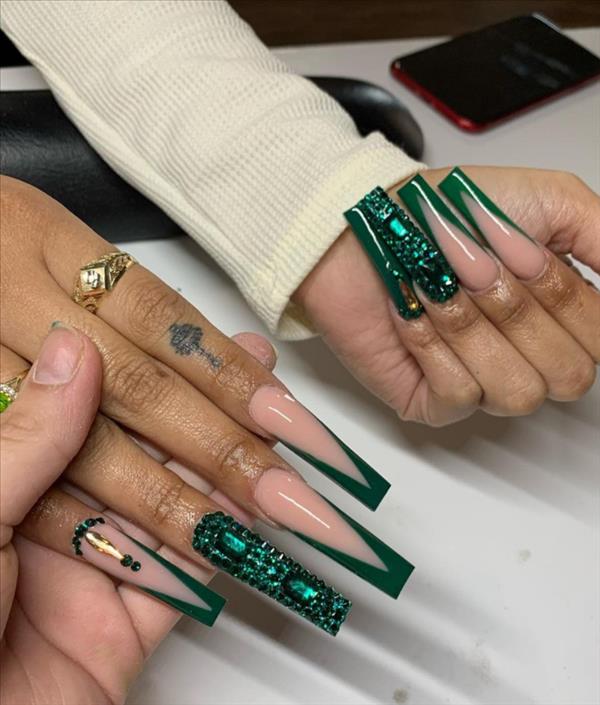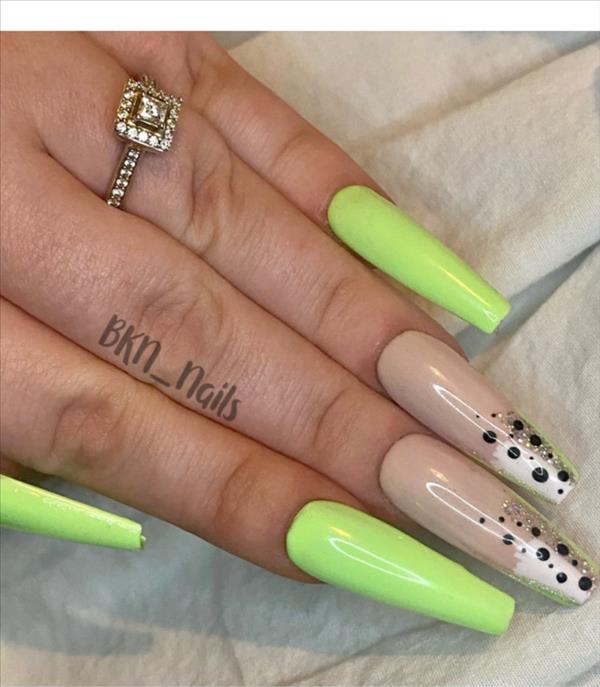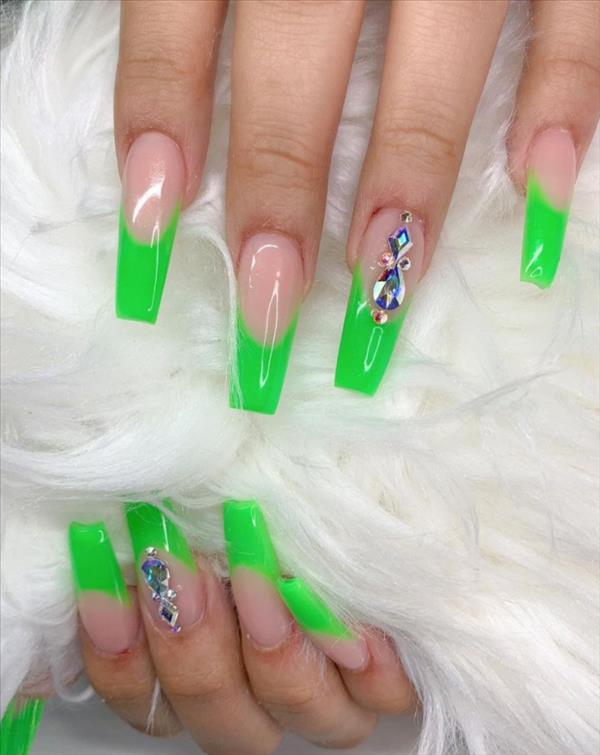 Green Short almond and square nails
Green manicure must have been done by many little fairies. Green is not as enthusiastic and sexy as red. Green will be more inclined to temperament, making your fingertips look very fashionable ~ green manicure, it will be more suitable for girls with fair skin and will make their hands look very good!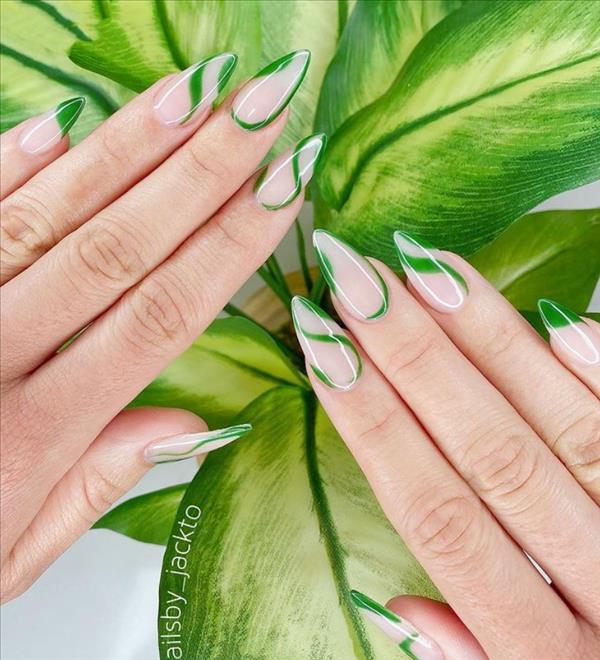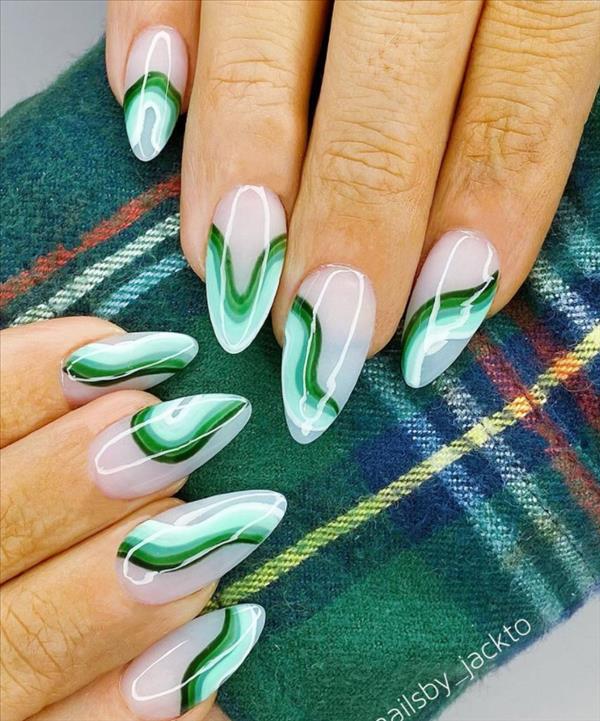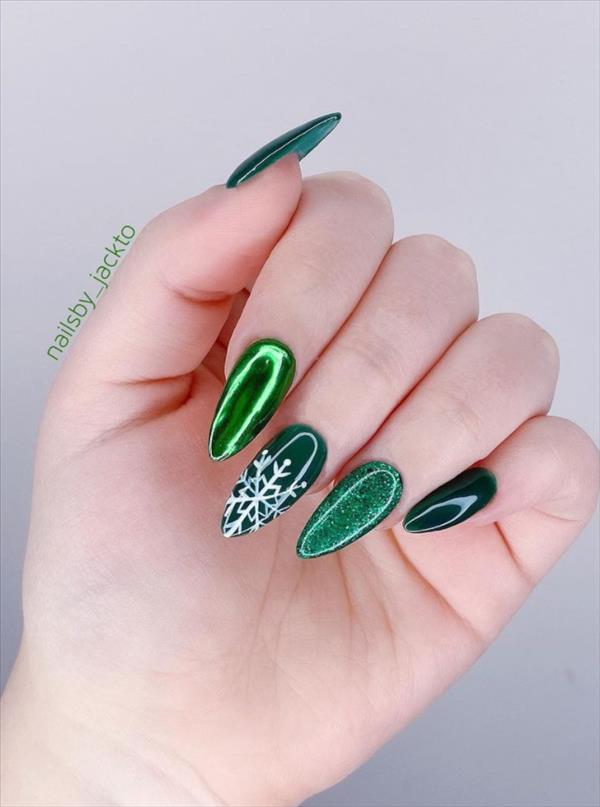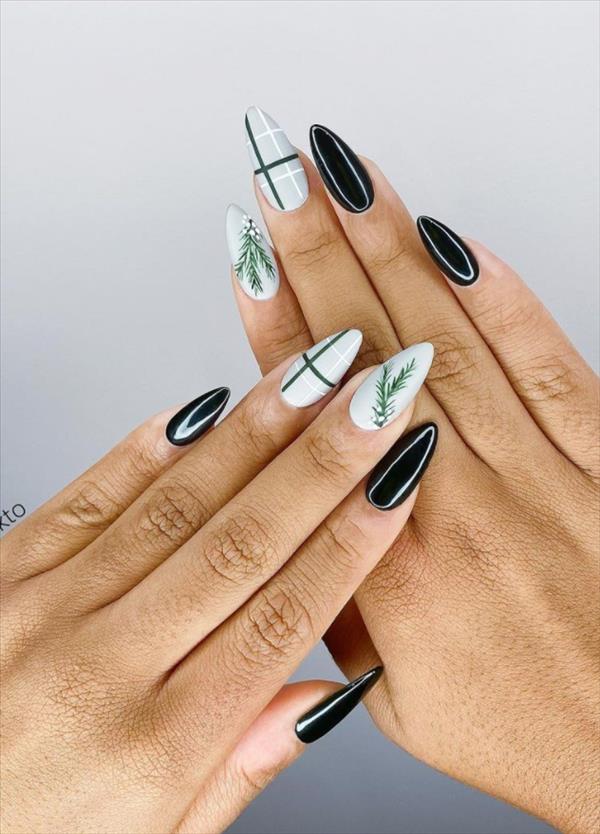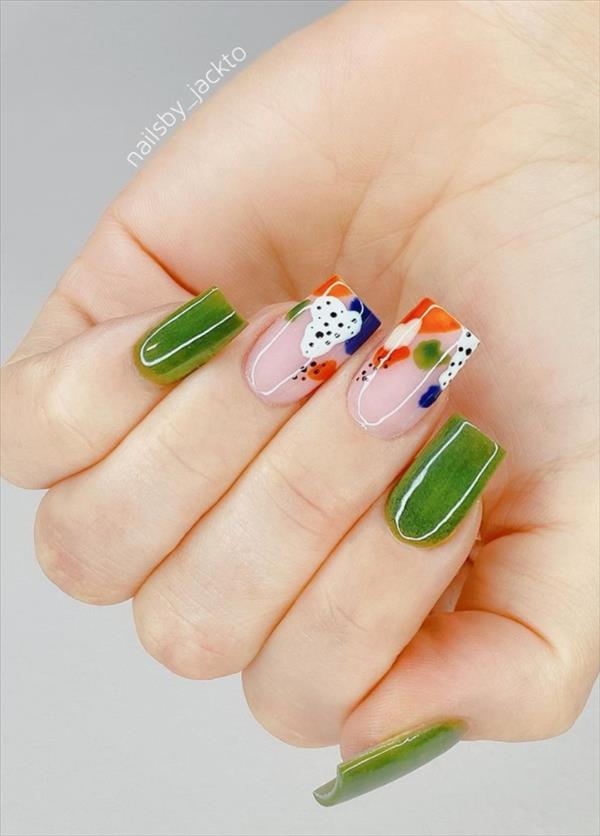 Pink and Green with a relatively low saturation will reduce the impact of green. It looks more comfortable and gentle. Girls who don't like too dark colors are just right. With simple plaid and diamond decorations, simple and elegant, no lack of highlights, very perfect.