Wanna get a tattoo on your body but you're nervous and stressed about a permanent tattoo? Actually you're not alone. We know getting a tattoo sometimes make you terrified, confused, and suddenly doubtful, but so many of still cannot refuse to have a tattoo. So, if you're stuck on where to start, we've got you covered with the following small tattoos which can be placed anywhere on the body and can fit into the most tiniest of spaces.
Are you ready? Let's just browse these cute small ones in various shapes and makes us feel cool. As you can see, for example, the first small tattoo does not ask for so much effort to make. Just a picture with some birds flying in the sky is beautiful enough and make it worth a try. Those words are secret enough for you to look carefully to your small tattoo? Yeah, with simple but decent stuff on your arms is one another best small tattoo choice to go for next time. A small tattoo with two faces but no eyes? OMG! Do not you think it simple but attractive? Let's go and have a try!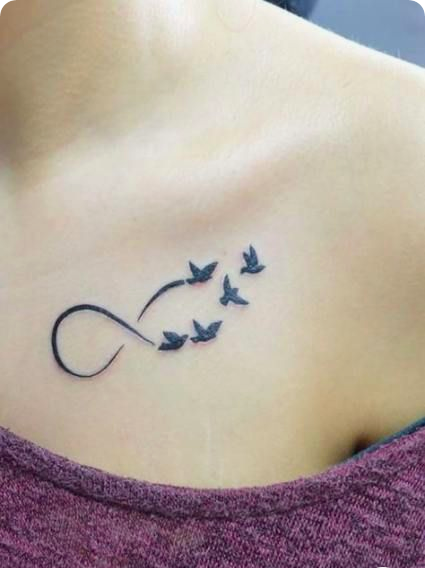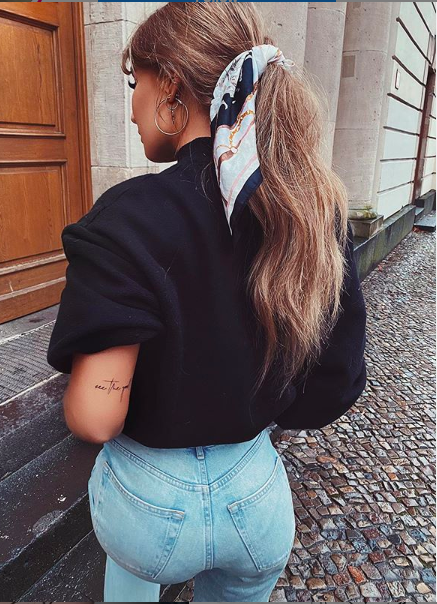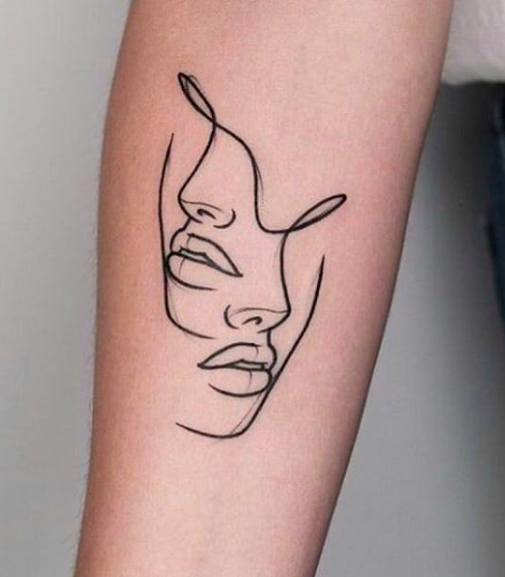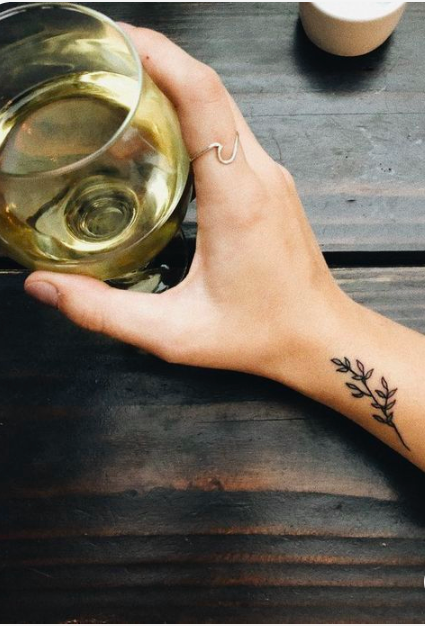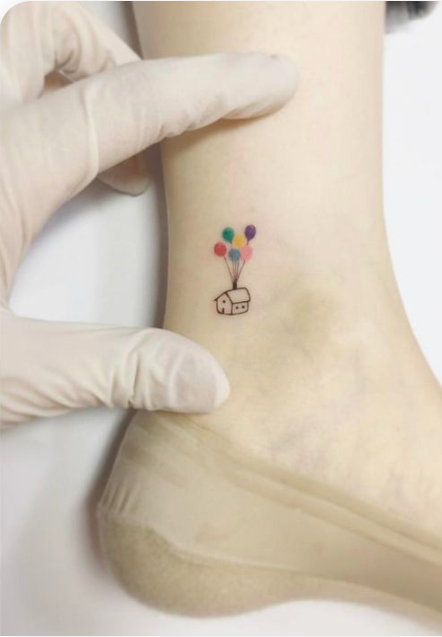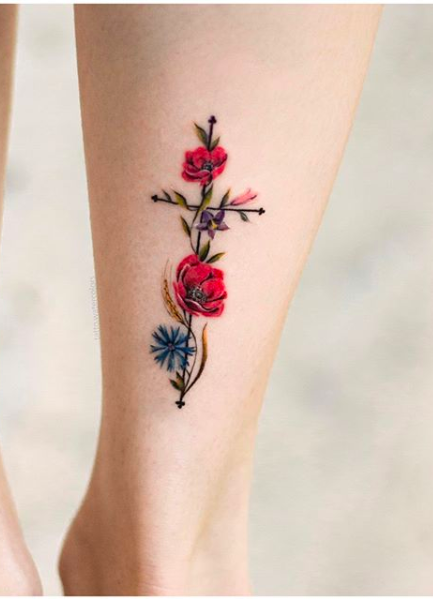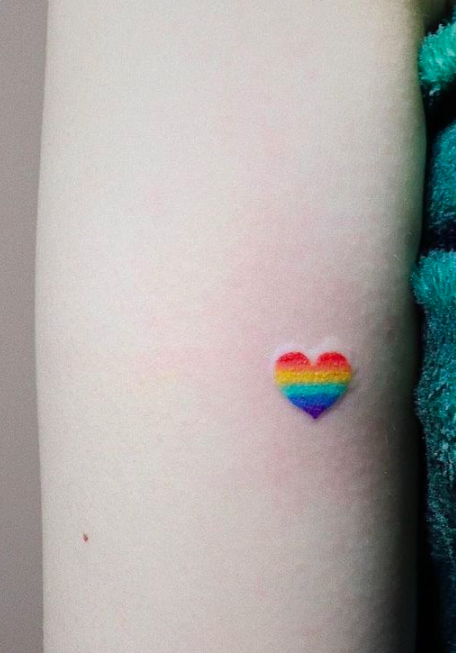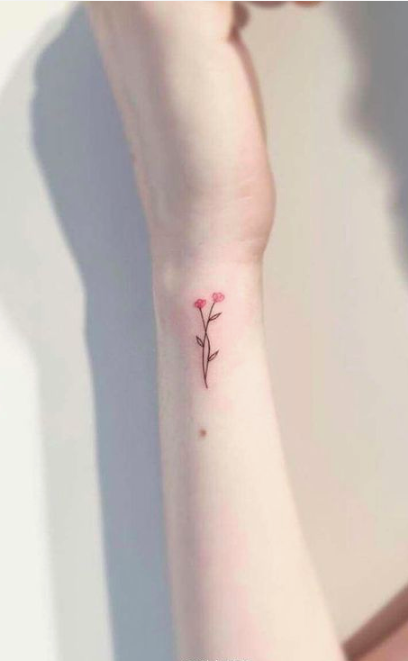 Creative Patterns of Small Tattoos
A part of a tree with some leaves shows your unique life taste if you choose this kind of small tattoo. Colorful balloons and a small but cozy house ink in your small tattoos seem peaceful, right? A suggestion: if you are not decided to have this kind of small tattoos, just go to a store and buy some stickers to try first. Small tattoos with roses here! Do not need any other decoration, the roses themselves are the most elegant things here~ Wow, a small tattoo with a colorful heart, some kind of a rainbow, delicate enough. A bunch of flowers makes you feel at one with nature. while spring is coming, why not carve this small tattoo on your wrist now?
This is a small tattoo of a zoo? Actually, it may be the place of dinosaurs~ Make you arm the trunk of a tree and let leaves twine on it! Be afraid of ladybugs? Maybe you should try a ladybug tattoo! It's really cute and I'm sure you will get a lot surprise. If you are confused with those complicated patterns, then these simple circles for small tattoos are your best choices. Tired with colorful pictures? Okay, try this black flower tattoo. It can go with any style. These three flowers seem like three stars which are twinkling on your arms now~ A black cat tattoo is secret? You can never imagine that half of it is much more attractive. Hey friends, let's fly kites tattoo on your arms together!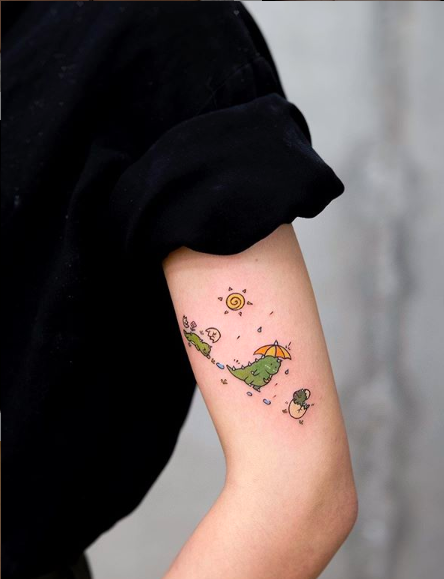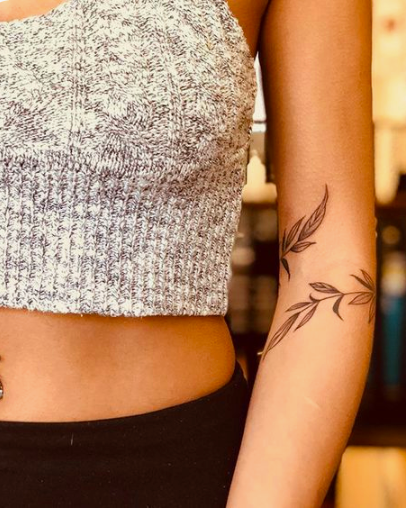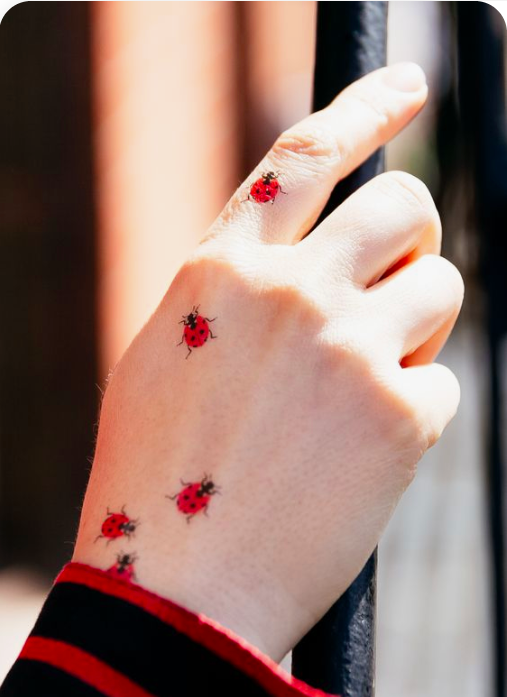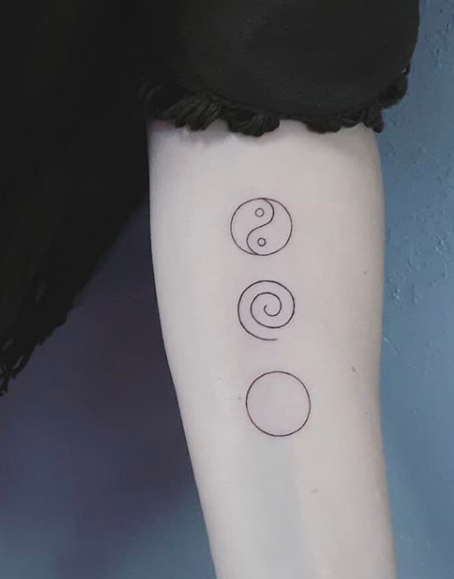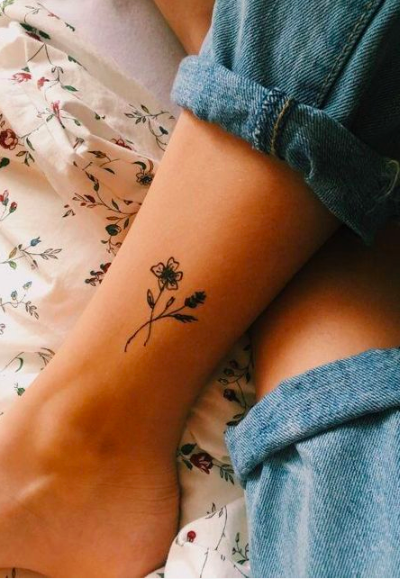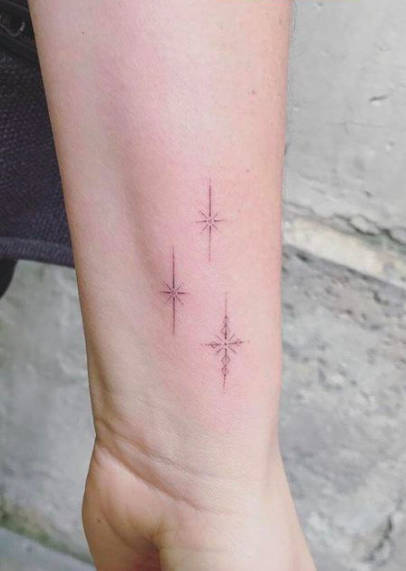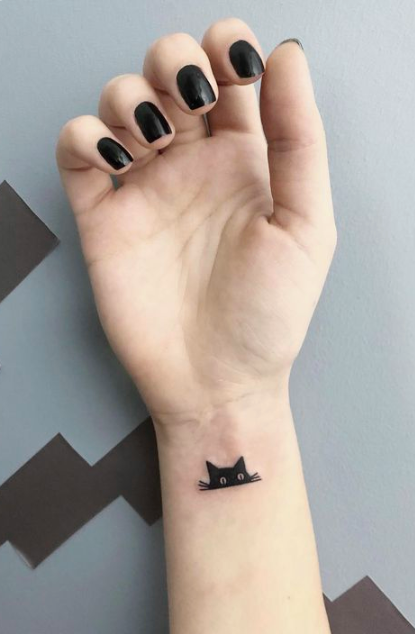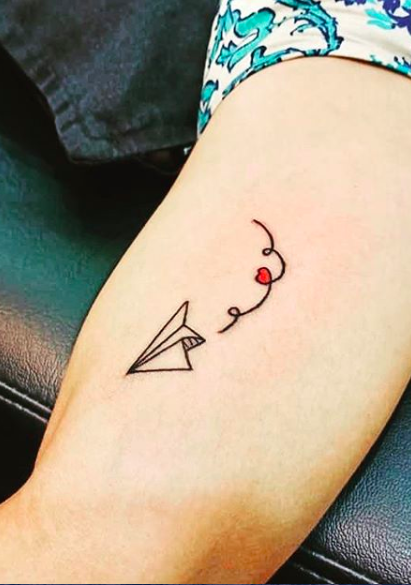 Cute Small Tattoo Patterns
Tattoos depict the ideal picture on people's monotonous skin, which becomes the eternity of life and keeps memory as the most beautiful picture in life. If you are introverted but interested in tattoos, of course you don't want to wear a large area of exaggerated tattoos to attract the attention of pedestrians. Small, simple tattoos are more suitable for you. Introverted people can be seen everywhere. We have arranged the following lovely and delicate small tattoos for your reference.
As for tattoos, most girls prefer smaller and simple patterns. The reason is that small patterns can improve their temperament, and the most important is that the time is short, and the time to endure pain is also reduced. In the United States, there are numerous tattoos specializing in the female market, and the styles are quite different. It is really suitable for you before tattoos to refer to and find out your favorite style.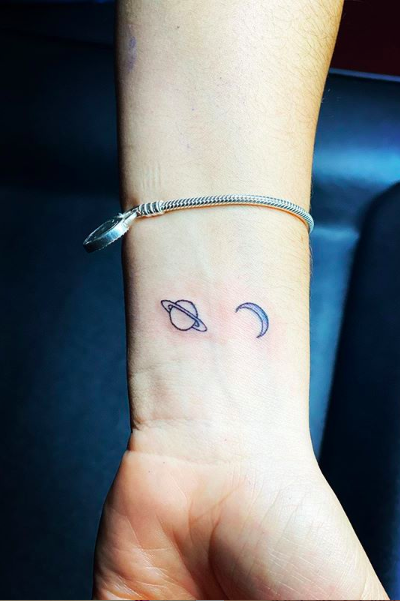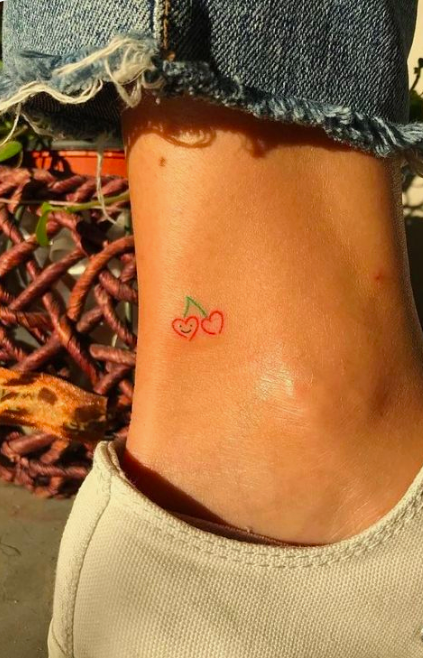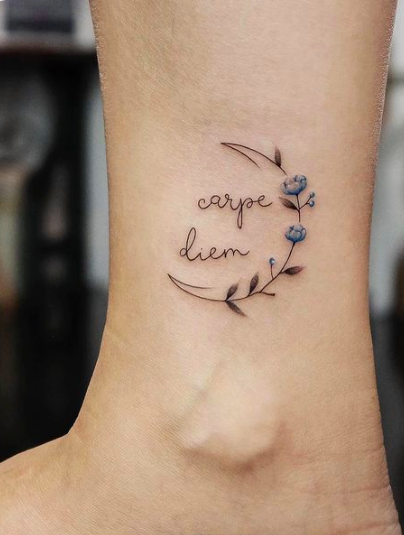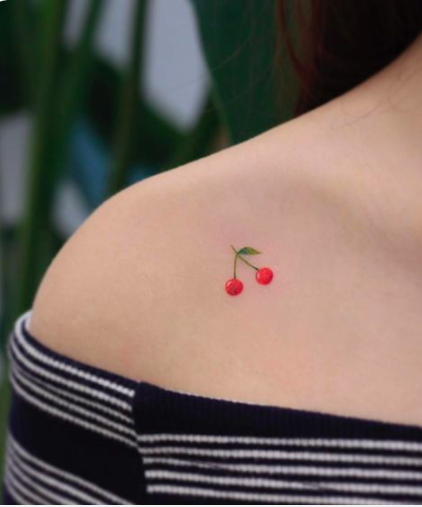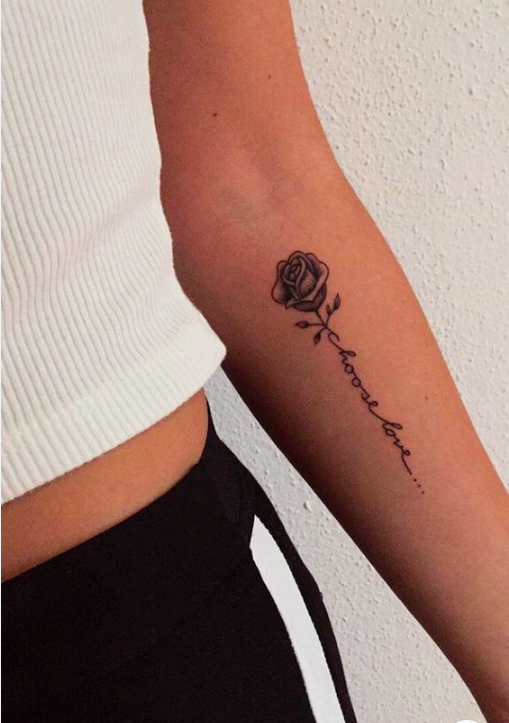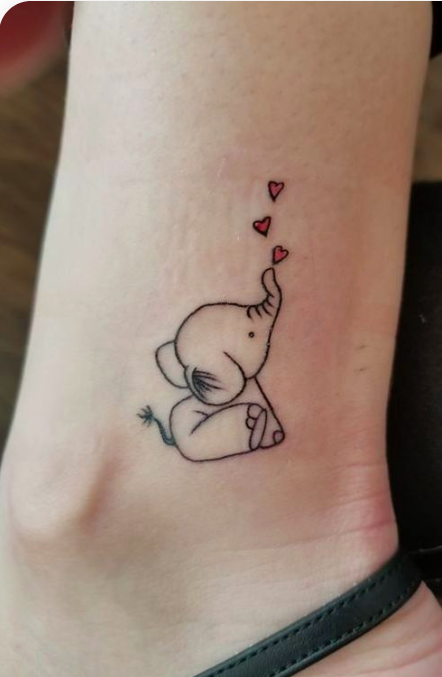 Representative Small Tattoos
Tattoos have long been not the symbol of "bad guys" in old times, but a demonstration of personality, fashion and attitude, and also a romantic way of recording. Many female stars have tattoos on their bodies. When they take photos, the pictures become richer and the characters become more charming. For example, after walking through the ViMi show, Bela found the tattooist tattooed a pair of small angel wings specially on her ankle to commemorate the first Vimi show she passed last year.
Besides, some people say that tattoos are the symbol of beauty, mystery, sexiness and charm, the embodiment of unique personality and self incisively and vividly, and also the manifestation of personal belief. It is the product of the mutual combination of culture and belief, which makes many people fall in love with this painful beauty and carve their tattoos on themselves. Tattoos give people new hope, new sustenance and a new beginning.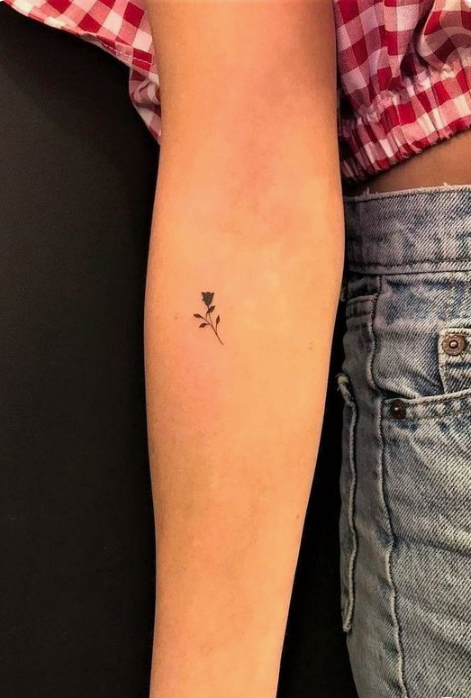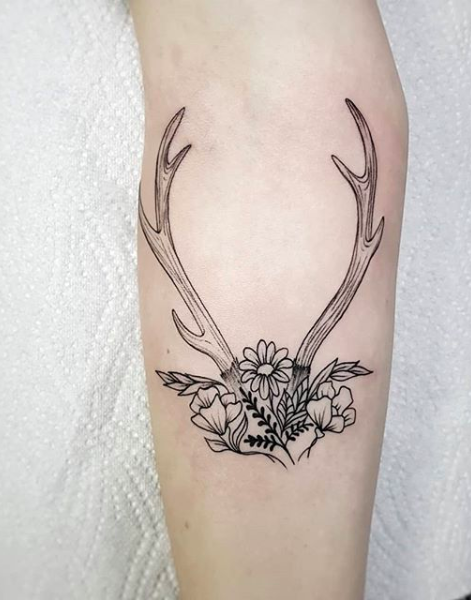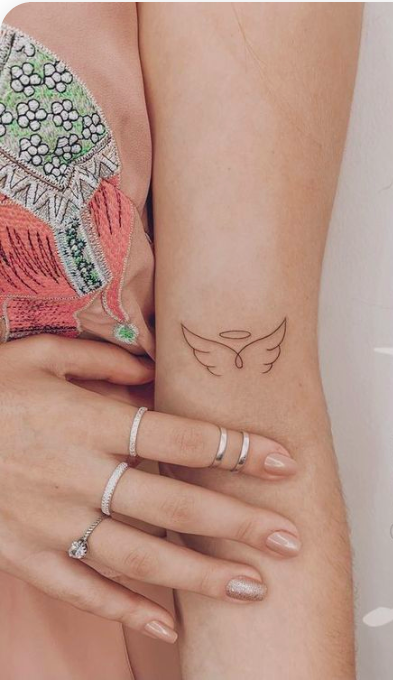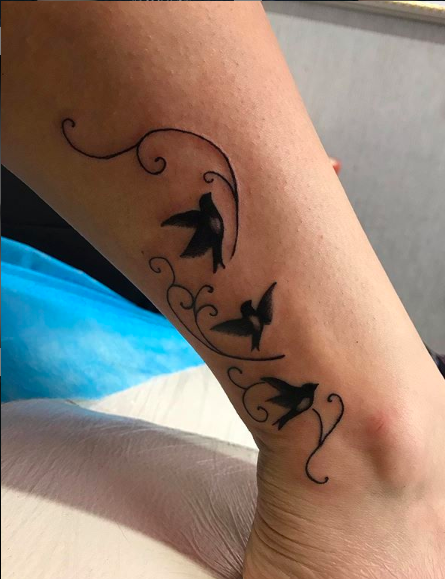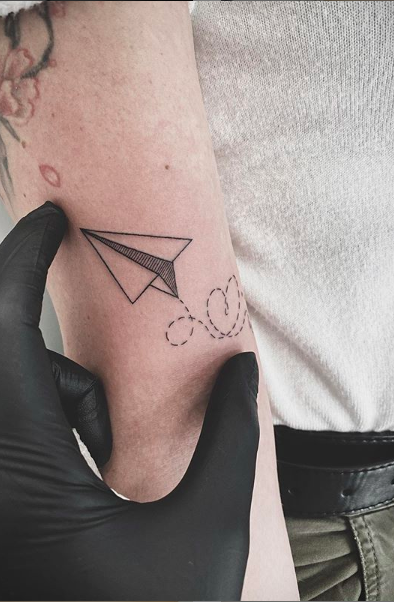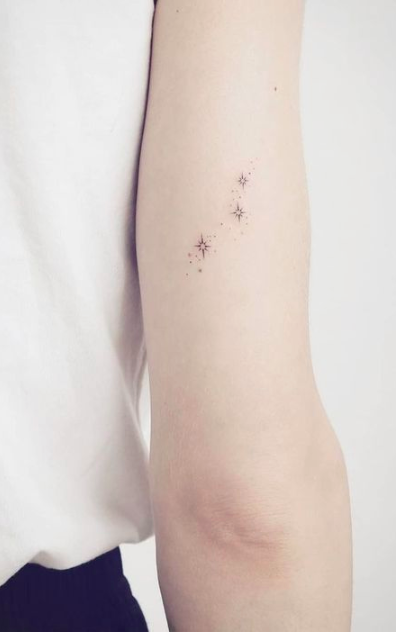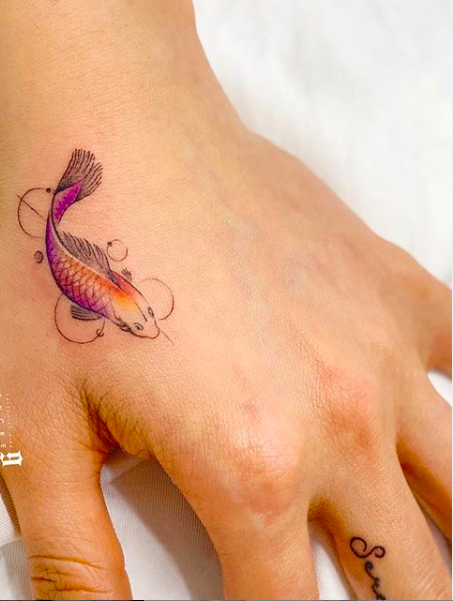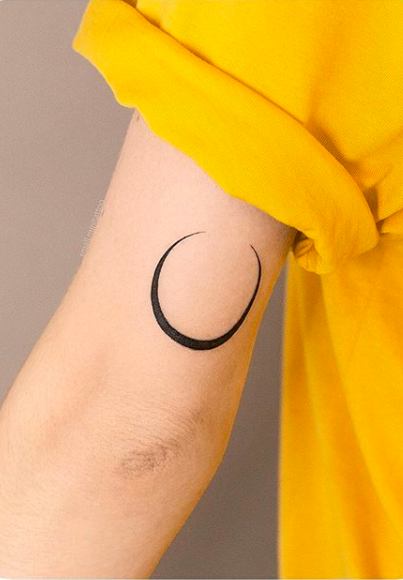 Meaningful Small Tattoo Patterns
A decent tattoo is like a piece of jewelry, making your body shining. The tattooist JonBoy, who made many stars also wanted to make an appointment, specially made small tattoos. No matter where you want to pattern, JonBoy's works are worth learning from. You can make small tattoos on your wrist. When you lift your hands and hold your sleeves casually, you will show a delicate and concise picture. The small tattoos can be a small flower, a string of meaningful words and a paper crane praying, which all represent your attitude towards life.
Some of the couples and love birds would like to ink tattoos on their bodies, showing their love to each other. Tattoos represent one's personality and belief. Tattoos originate from the custom of decoration and skin of primitive tribes around the world. Three to four hours after finishing the tattoos, clean the part of the tattoos with warm water. Use bath liquid, then dry it with a sanitary towel. Keep it dry and clean it everyday.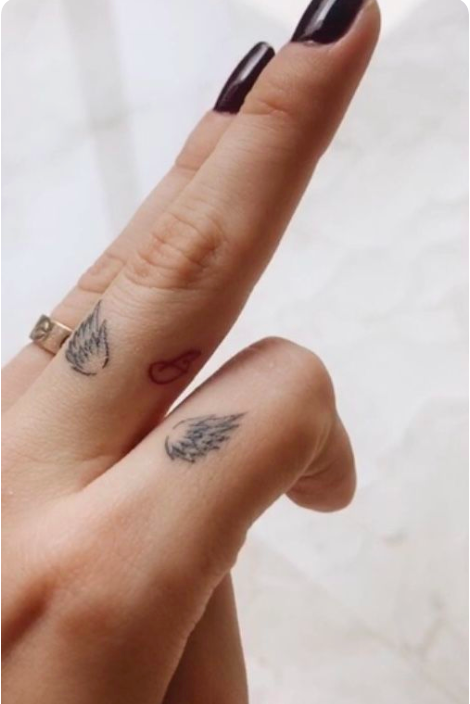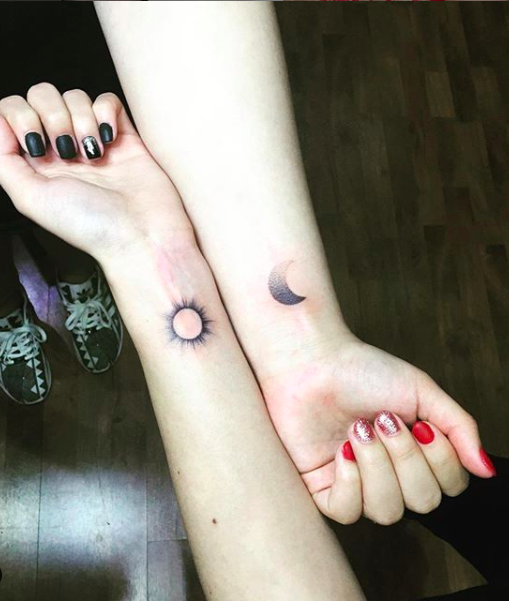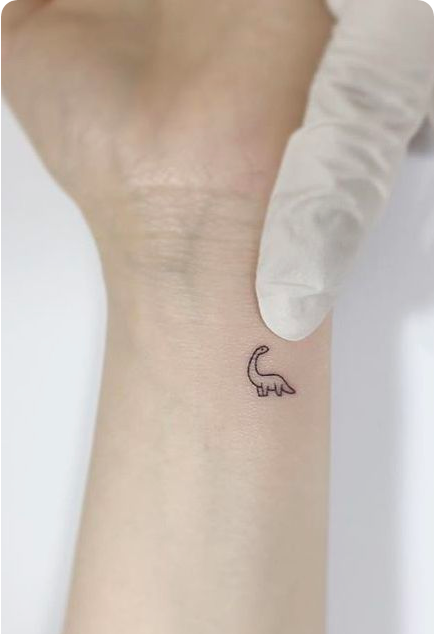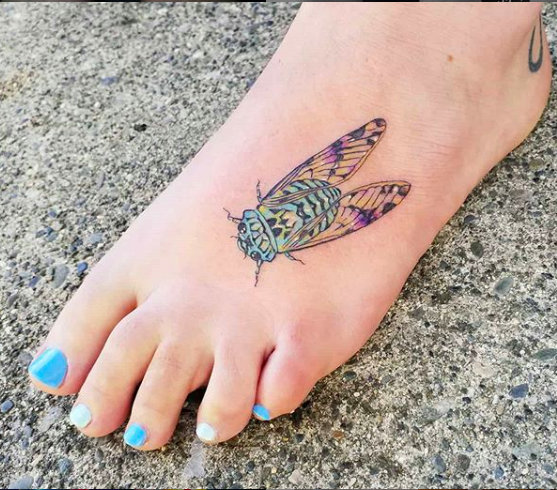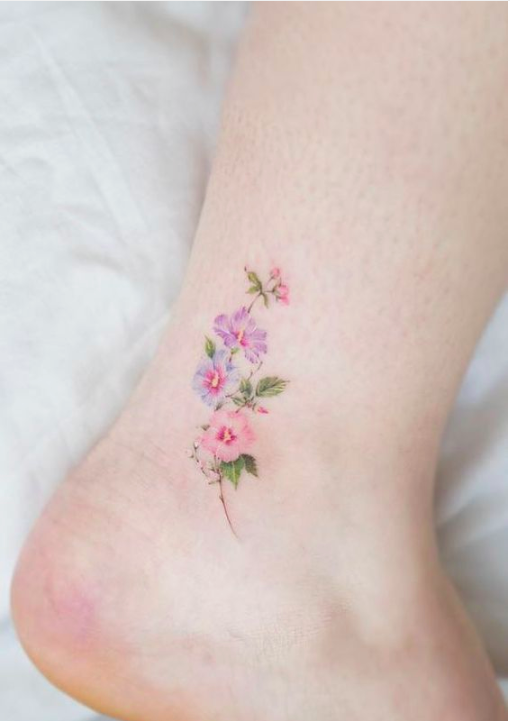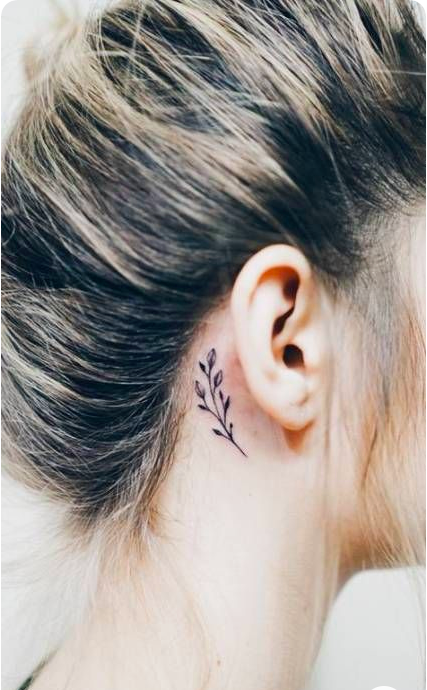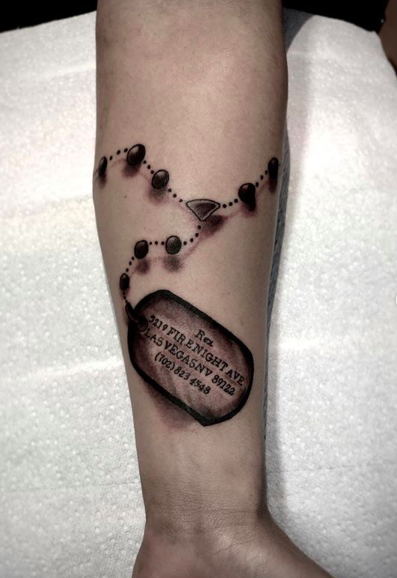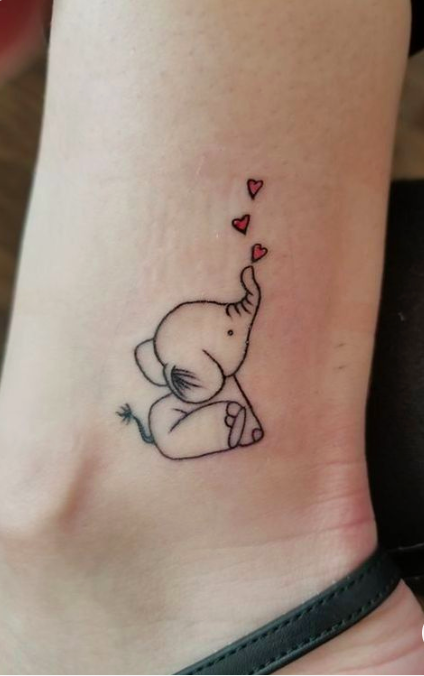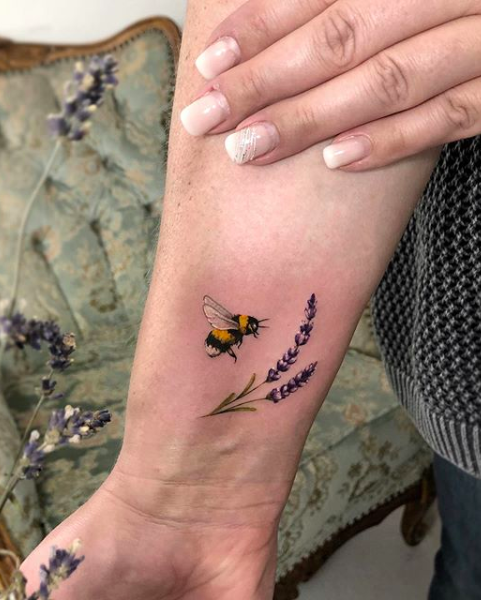 Where to Ink Small Tattoos
It is an interesting and creative idea to make small tattoos on the inside of fingers. You can't see it at ordinary times, but when you raise your fingers unintentionally and show your small tattoos, it will bring incredible surprise to the audience. The small tattoos on the back are the most sexy: the simple lines between the neck add a different feeling to all kinds of styles and customs of the wear-off.
The small tattoos can also be tattled on your feet: When you take off your heavy boots in autumn and winter, the small tattoos on your ankles will be full of thoughts. There are also some nationalities using tattoos to mark their status or membership of a certain group, but the most common motivation is for beauty.