21. dark red-brown hair colors
This brick red is a mix of vibrant red and brown tones, making it an ideal hue for those looking for subtle colors. Let your hairstylist add some copper to your hair to give your hair a fresh and summery feel. Or DIY your paint and use the L'Oréal Paris Excellence Créme rich Collection deep mahogany red permanent three-layer protection hair colors.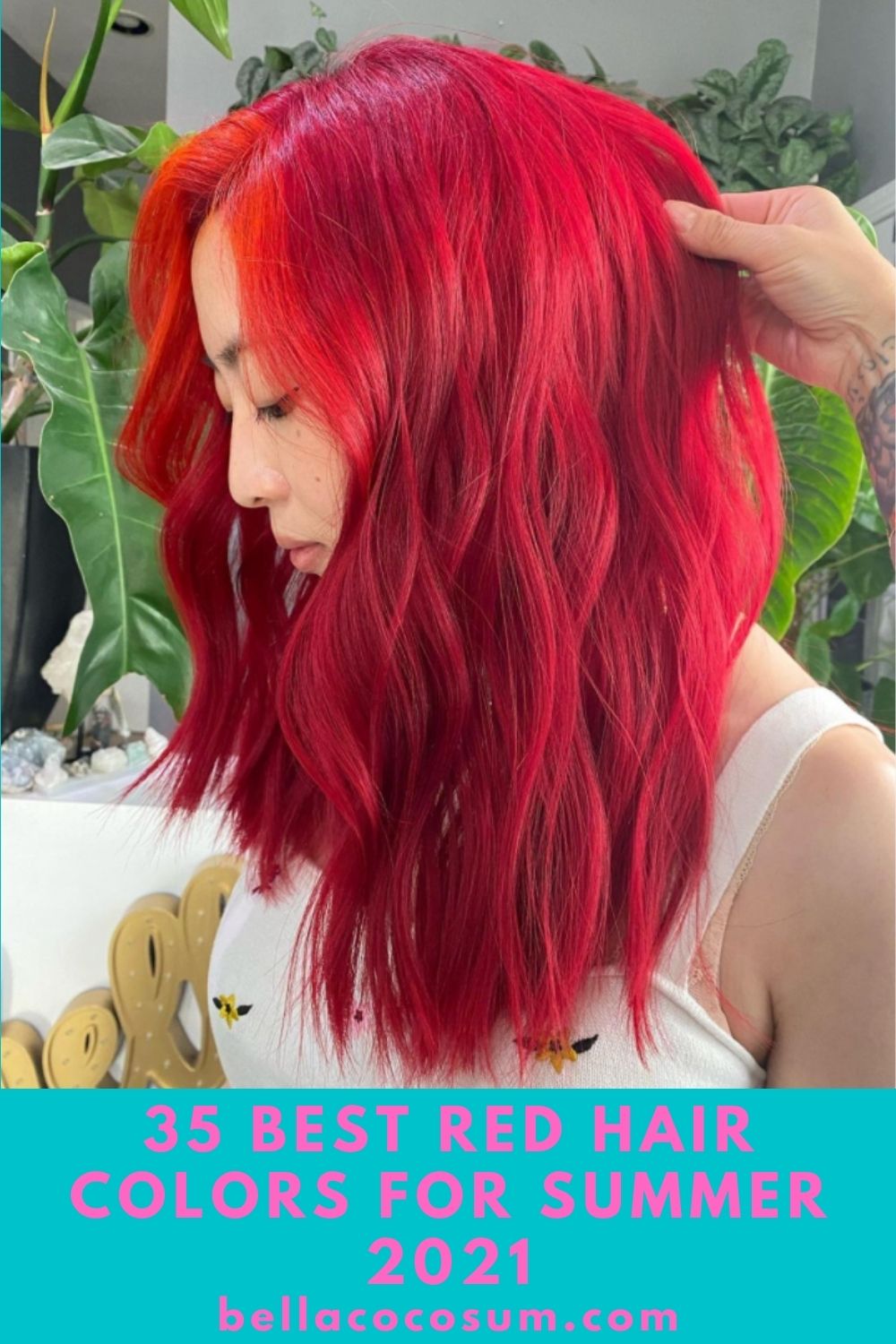 22. ginger red hair colors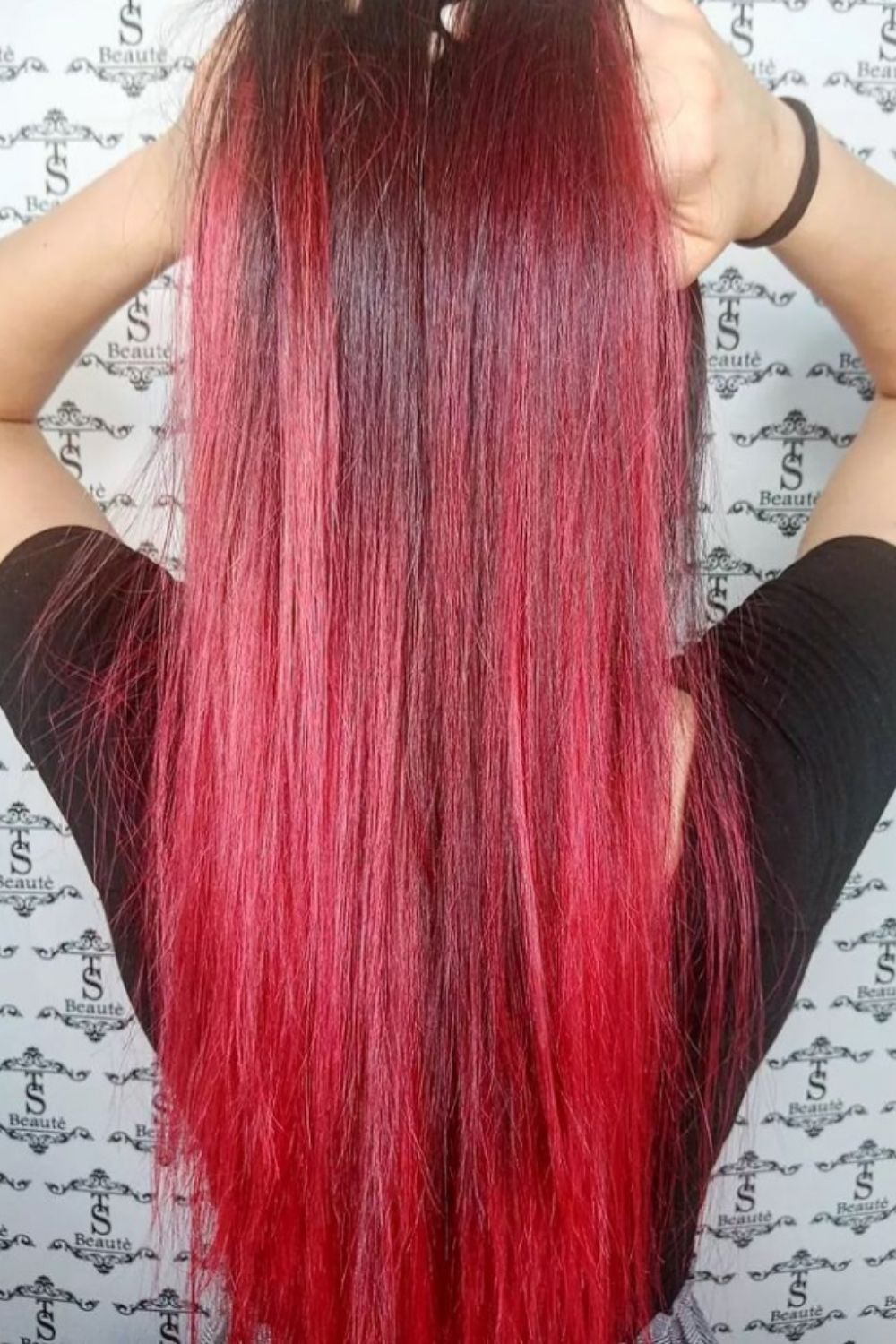 23. red hair colors chart
The red velvet hair colors, named after the cupcakes of the same color, is rich and robust, with a cool hue. The bold and stylish look is suitable for dark or olive skin tones, cool undertones, and brown, ice blue, or emerald eyes.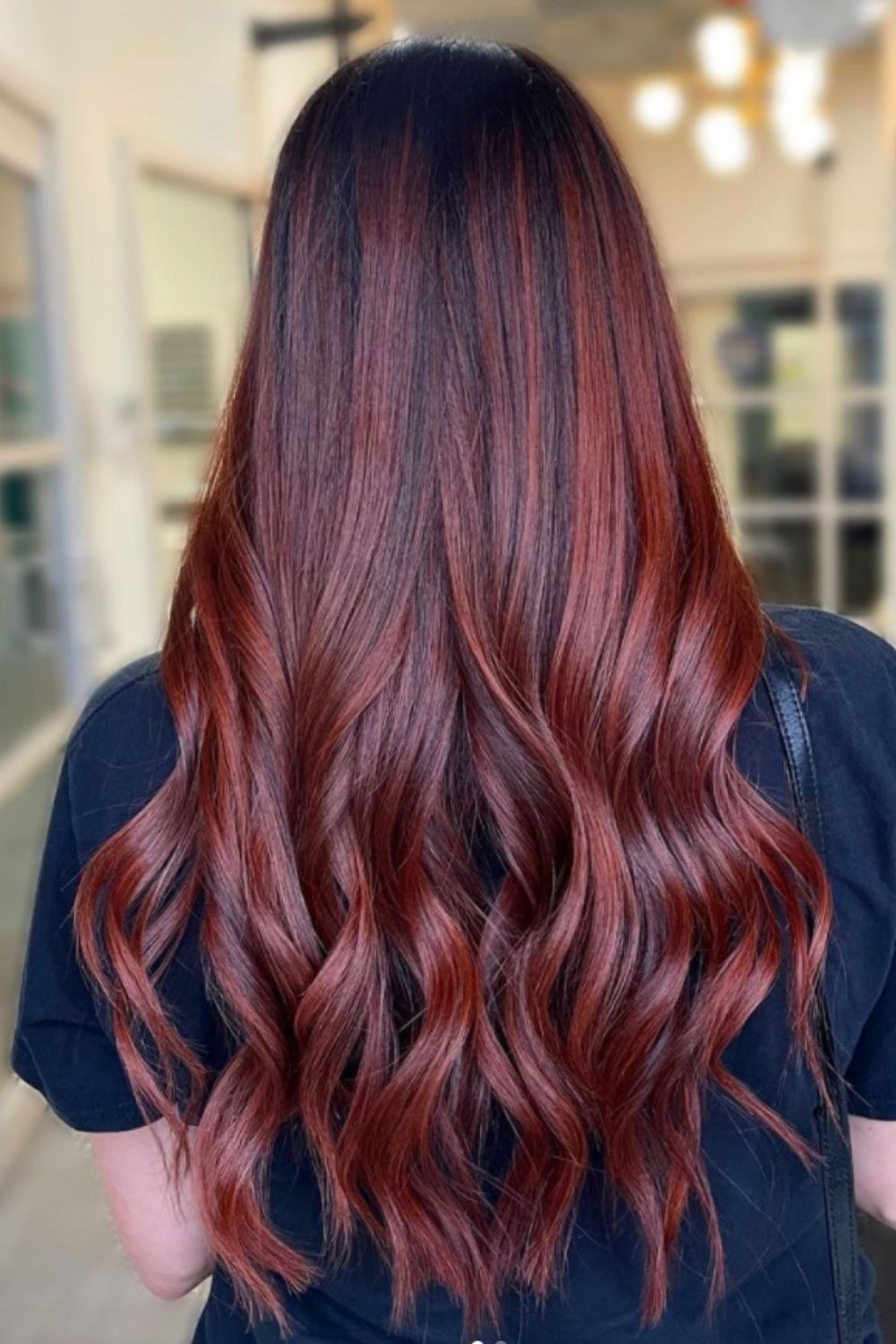 24. red hair colors with highlights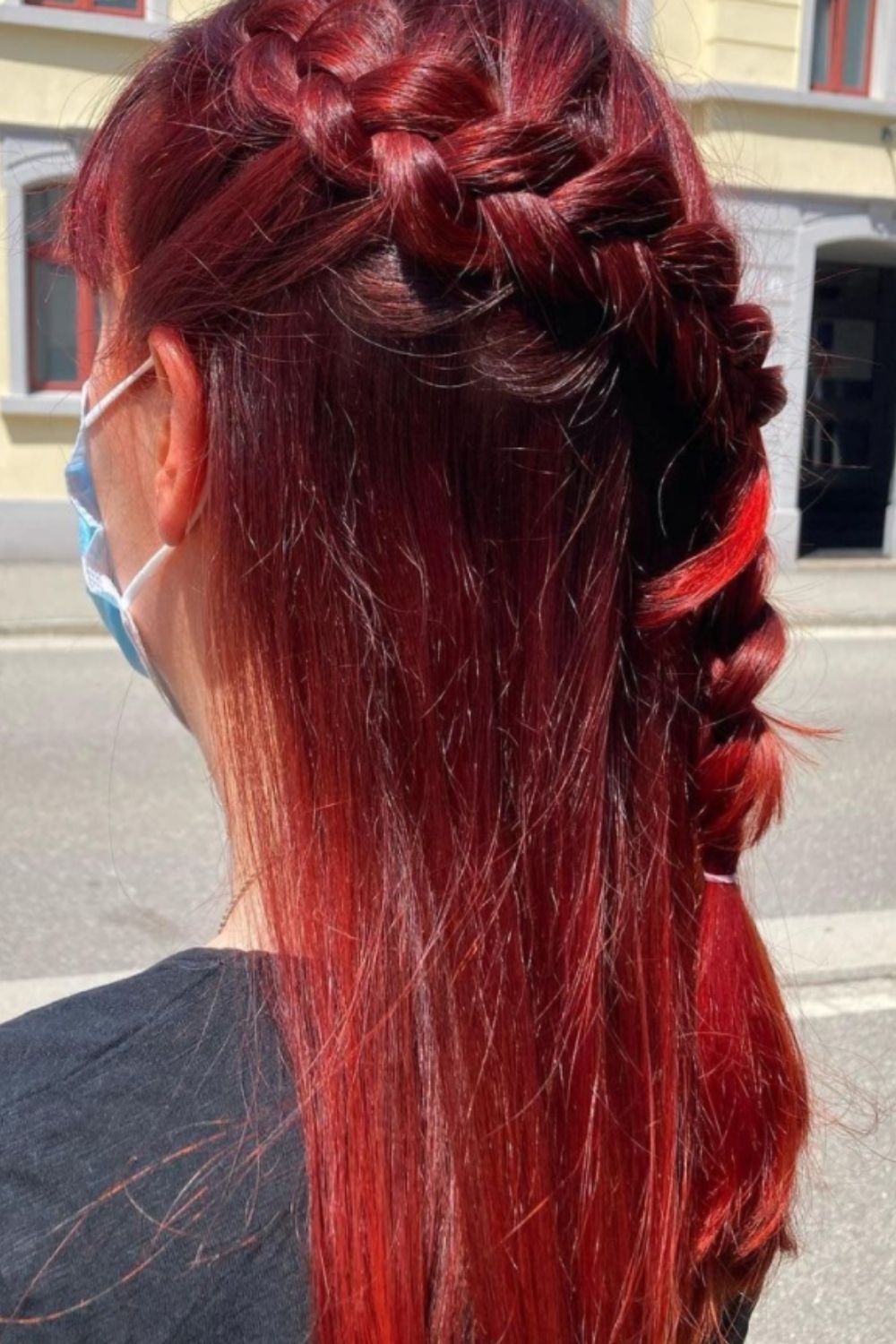 25. shades of red hair colors chart