Red hair color : When it comes to the most influential hair colors, nothing is better than red. Whether it is entirely subtle and soft or completely bold and vibrant, red hair color is eye-catching and remarkable. If you have ever thought about becoming red, now is the time. This color is hotter than ever, and it is entirely trendy. The best part is that anyone can become a redhead and look great. All you need is to find a color that suits your skin tone and style. Fortunately, we can help. So, if you are ready to attract attention and turn heads, here are the hottest red hair colors ideas today.
1. Red hair color
At some point, you may stand in front of the mirror, hoping you can change your mane to a beautiful, vivid color. If you are not sure what color to choose, why not try red? From the first-line celebrities to our favorite beauty experts, everyone seems to be rocking all kinds of red hair—any skin tone if appropriately handled. Anyone can be worthy of red hair. With so many colors to choose from, it isn't easy to decide which red hair dye is best for you. But don't worry, the color of red hair ranges from strawberry to dark raspberry, and various shades in between. Almost everyone is suitable for red. Take a look at these 35 beautiful red hair colors, cold, warm, and neutral. You can try them, and there are products you can use at home to reproduce these colors.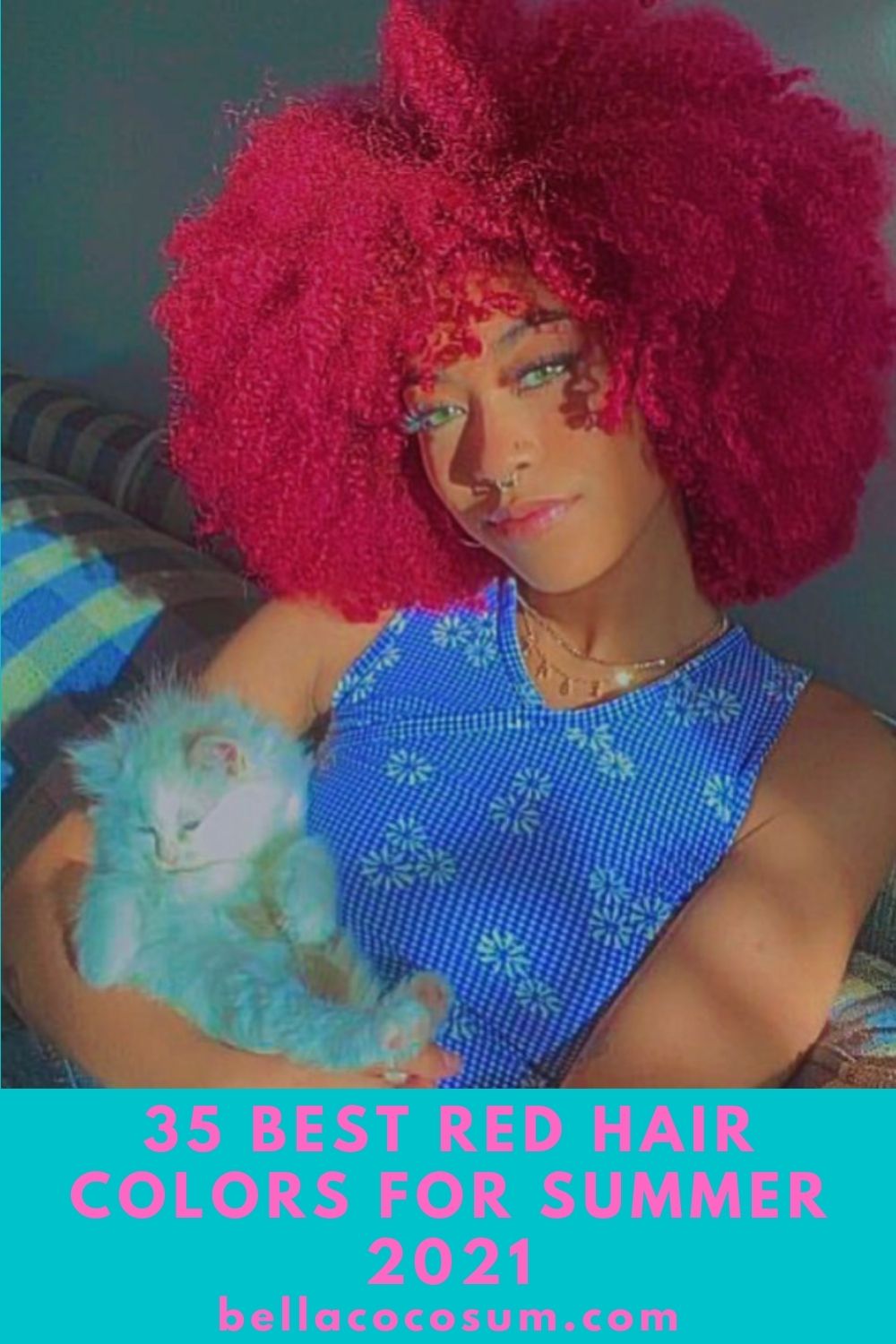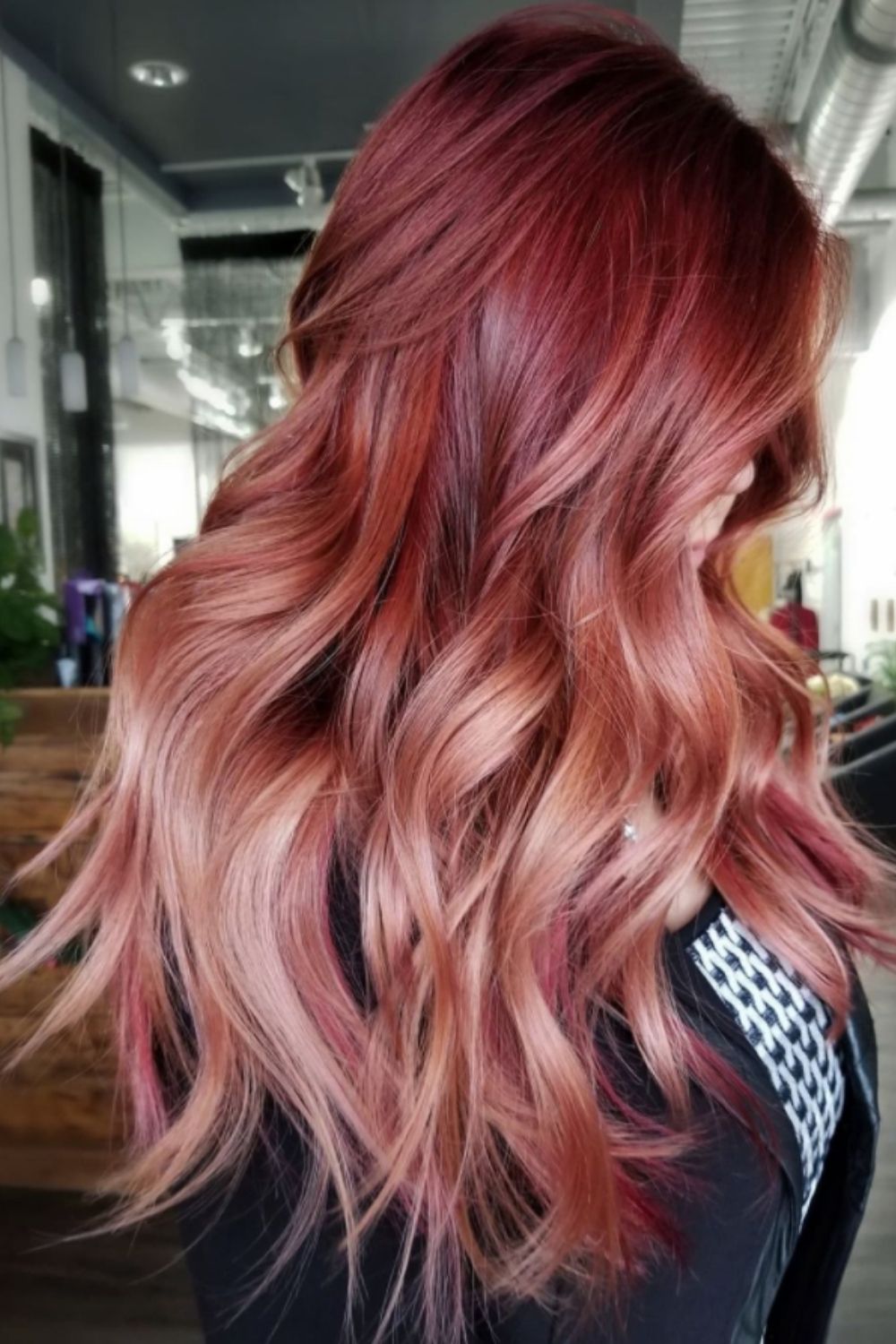 Red wine hair color has always been a popular trend, and there is a reason. The dark, rich red and subtle purple create a dramatic effect that perfectly matches the little black dress.