Fave Shoulder-Length Haircut with bangs on dark borwn hair
Want to make your shoulder-length hair more textured? Crush your long hair. First, ask your hairstylist to cut you a gently layered hairstyle. Spray sea salt spray on your hair from the middle to the ends to style your hairstyle. Curly hair doesn't need to be perfect; what we want to do is loose and casual waves. Separate the waves with your fingers, rub your hair into a plump look, and you're done.
This hairstyle is perfect when you want a stylish, messy but sexy feel. So, squeak, squeak, squeak!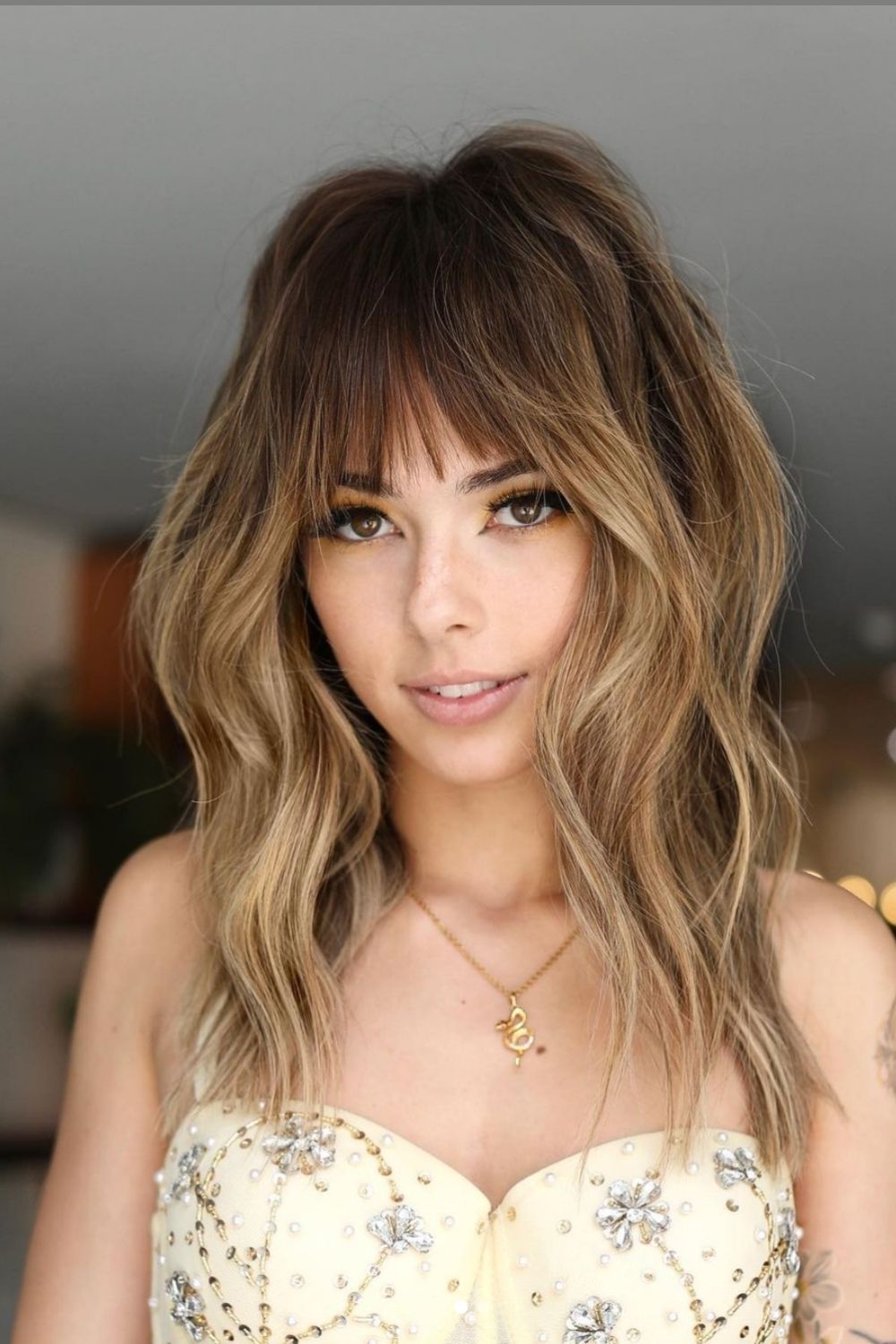 Source: 40 Cool peekaboo hair color and peekaboo highlights ideas to try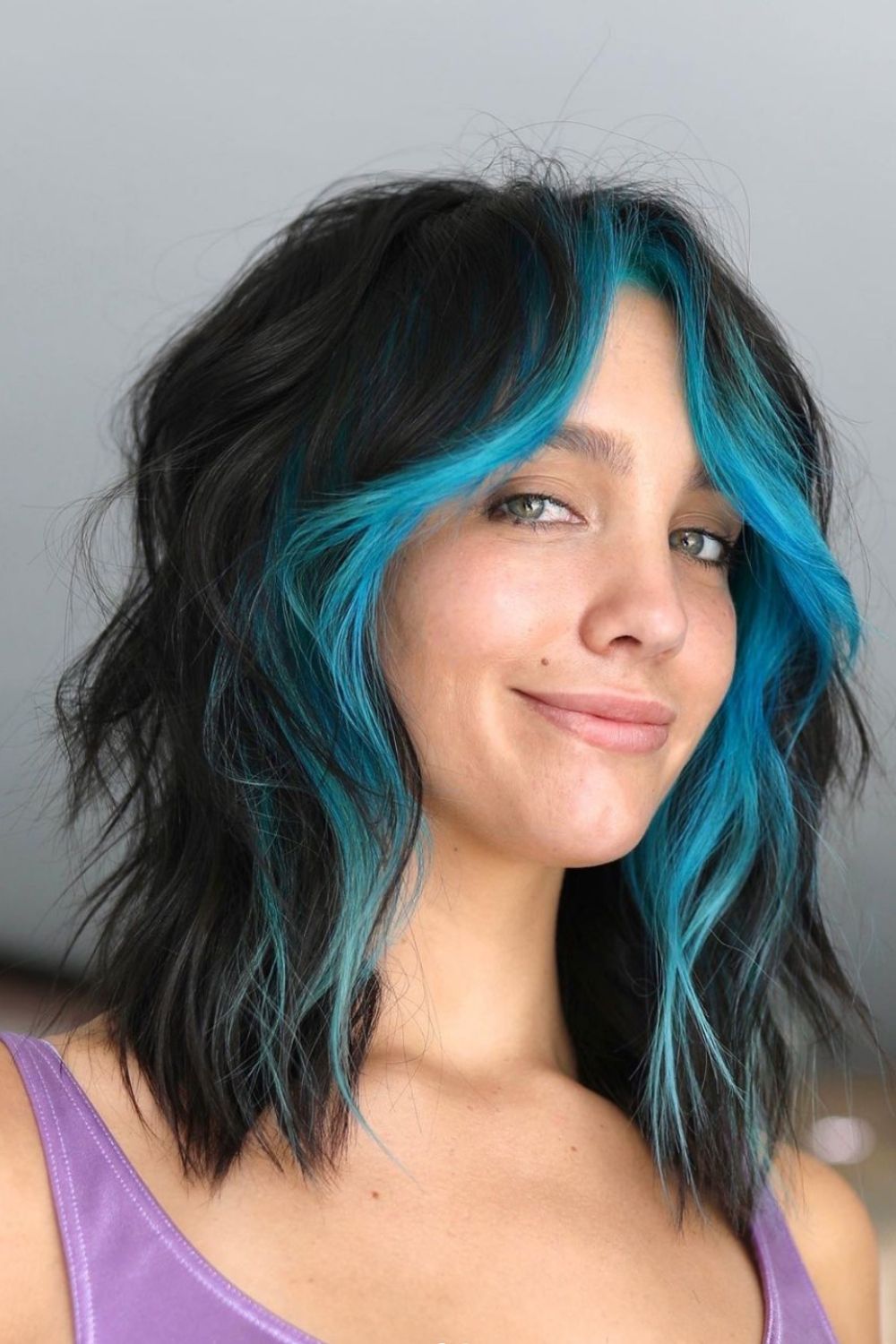 Related source: 41 Amazing Bob Hairstyles for Short Hair And Medium Hair