Dry shoulder-length hair with a hairdryer while combing inward with a round brush. Use the same method to treat the bangs to make the hair look more stylish, and then use your fingers to style it to make the hair look relaxed and a little messy.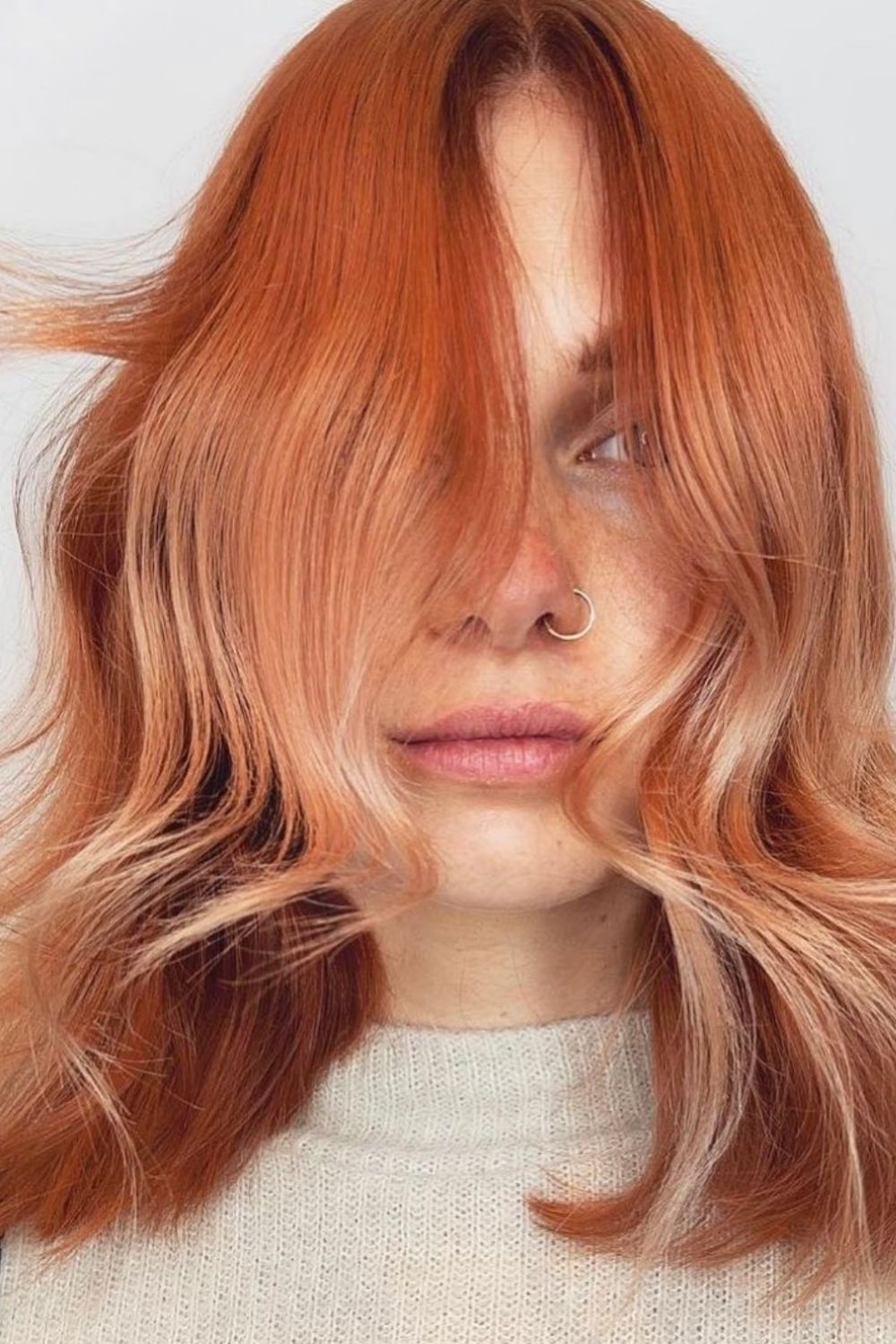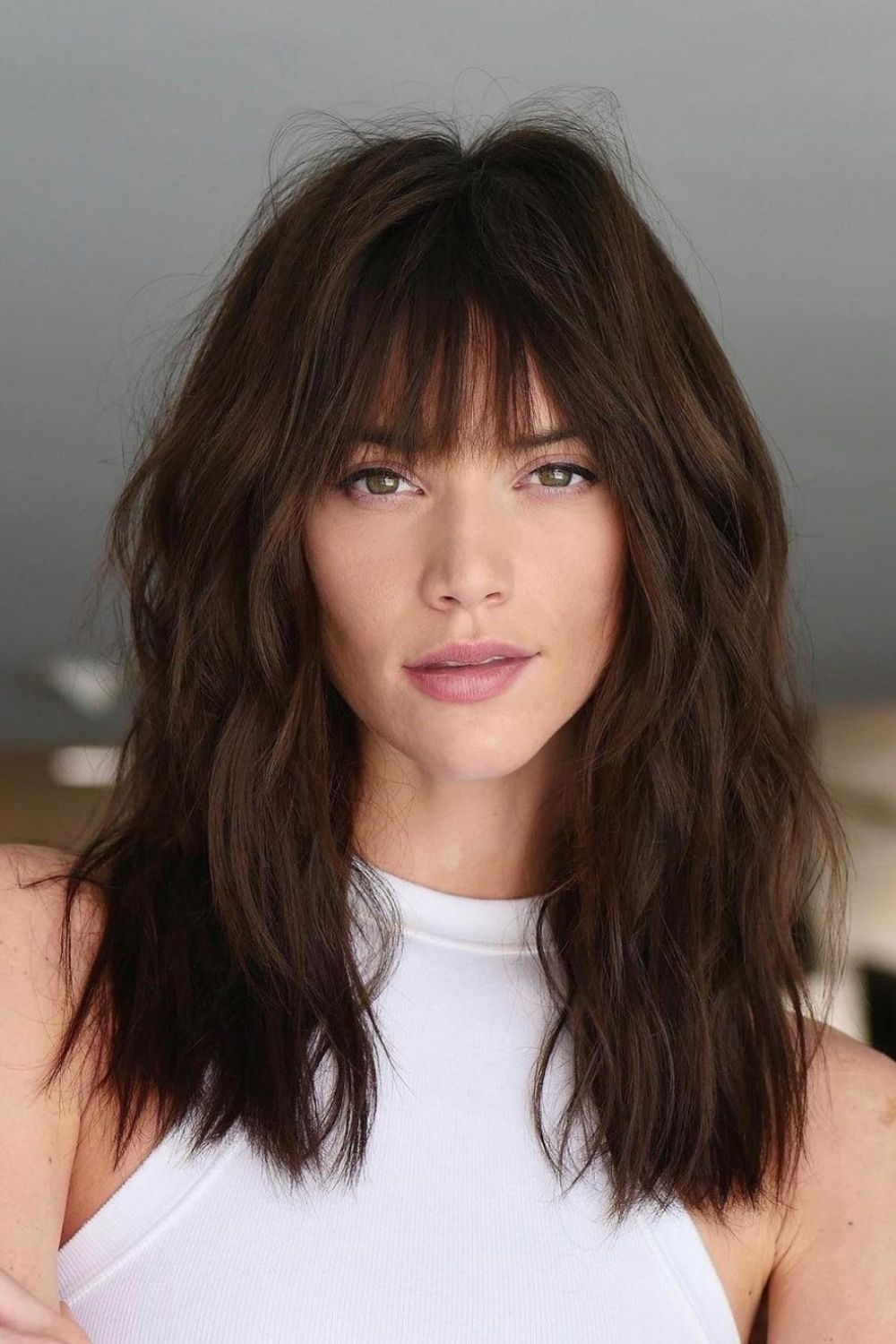 Shoulder-Length Hair with Side Bangs
If you want to make your bangs look more relaxed, you can choose side bangs. Compared with thick bangs, they will make you look softer. You can even wear glasses with side bangs.