Beautiful flowers are always indispensable in modern weddings. The flowers used in making wedding bouquets should conform to the wedding atmosphere. And the preference of the bride, but also match the shape of the bouquets. There are a lot of details in it. Do you think choosing wedding flowers is the simple? Or the simplest part of the most important day in your life? Then you are totally wrong! Choosing a bunch of flowers for your wedding is a very important part of the whole wedding.
A perfect wedding flowers bouquet will show the symbolic appearance of the bride. Just like the cherry on the cake, it makes everything look better. Choosing suitable wedding flowers will also improve the shooting level of wedding photos. The following are some common flowers for weddings. Do you know what to pay attention to when making wedding bouquets? Let me tell you! Let's take a look at the common styles of wedding bouquets and see which one is the most suitable choice for you?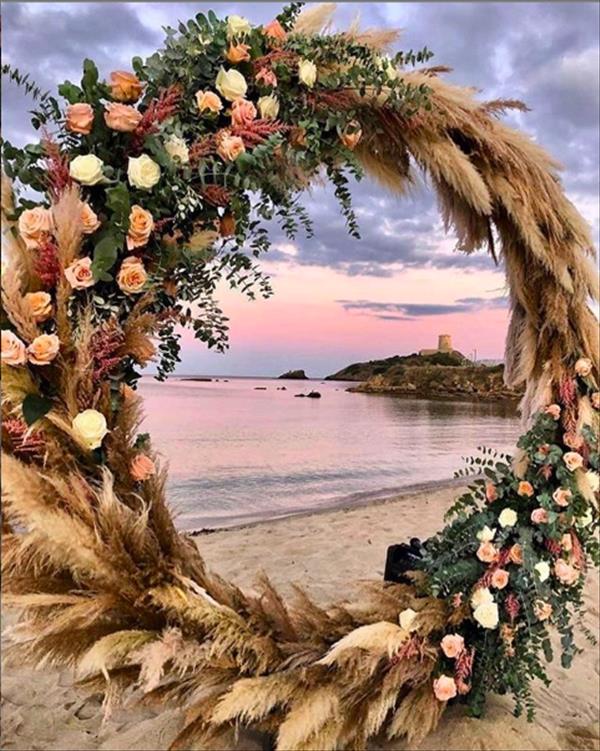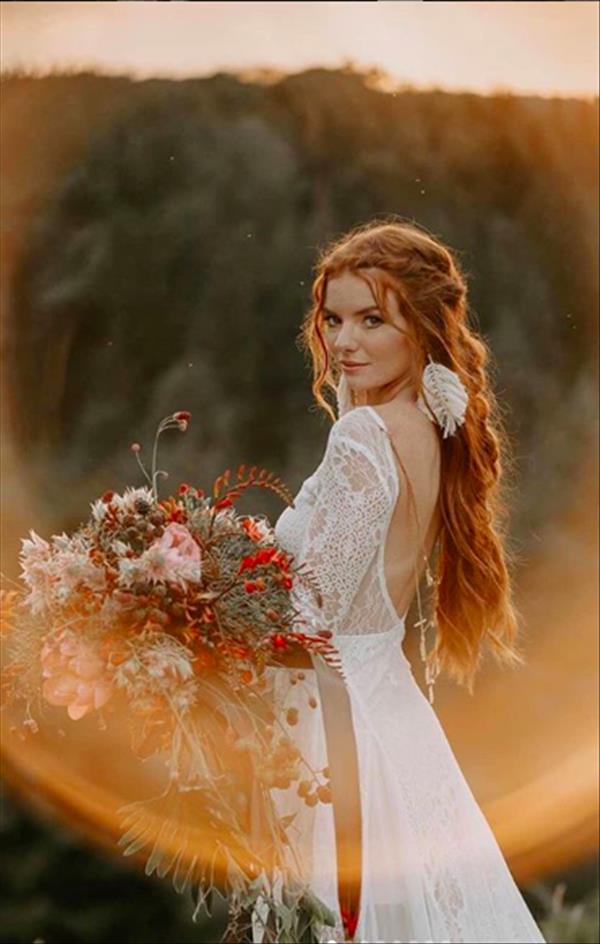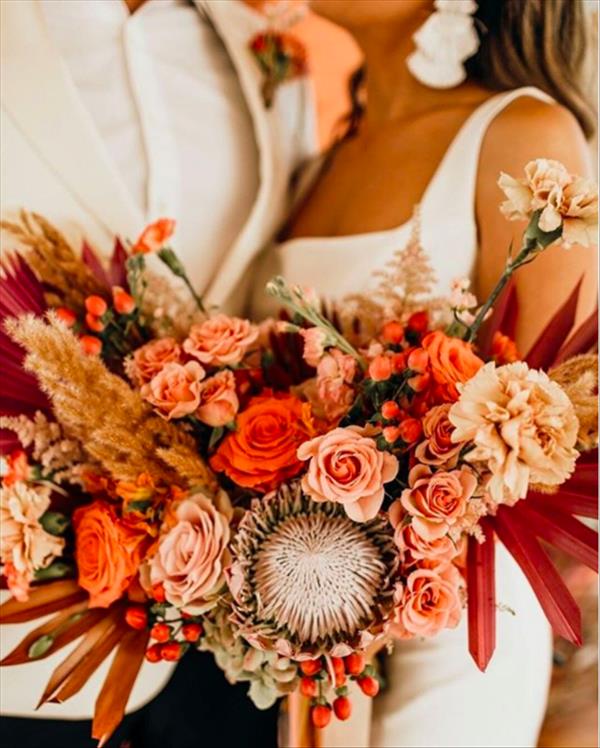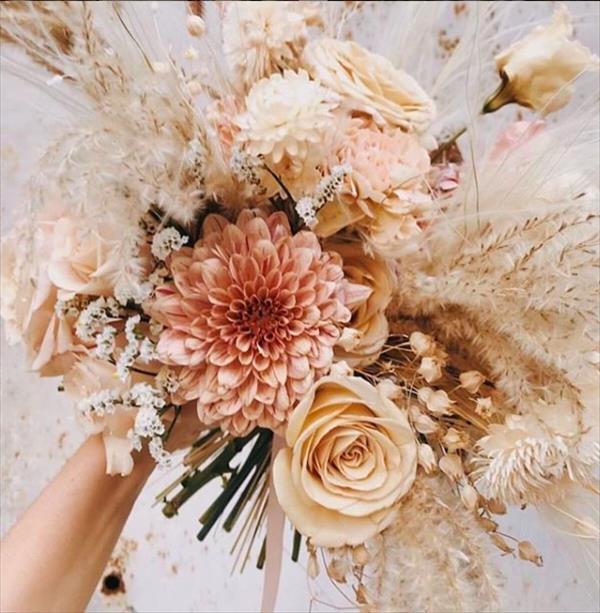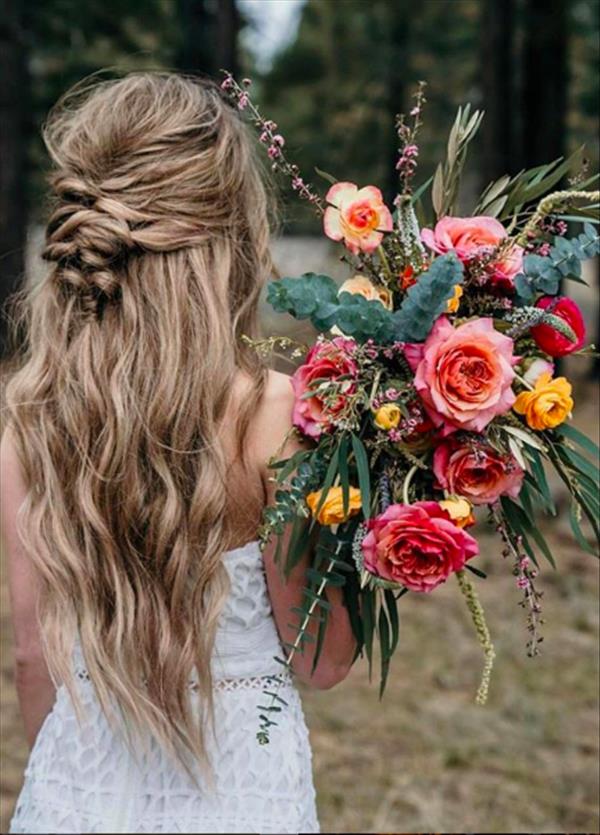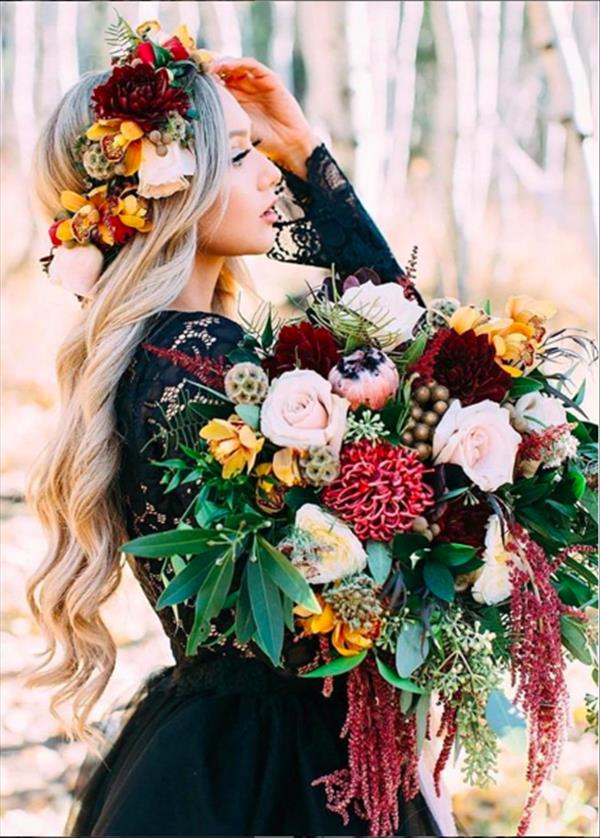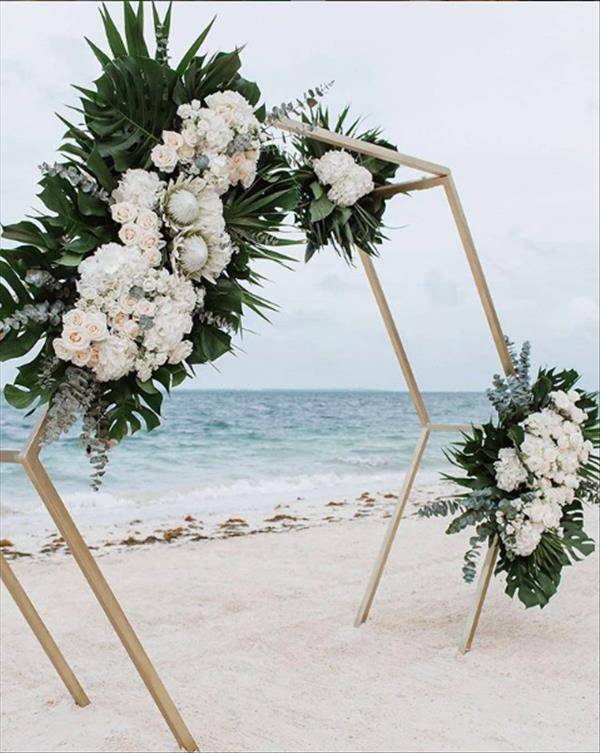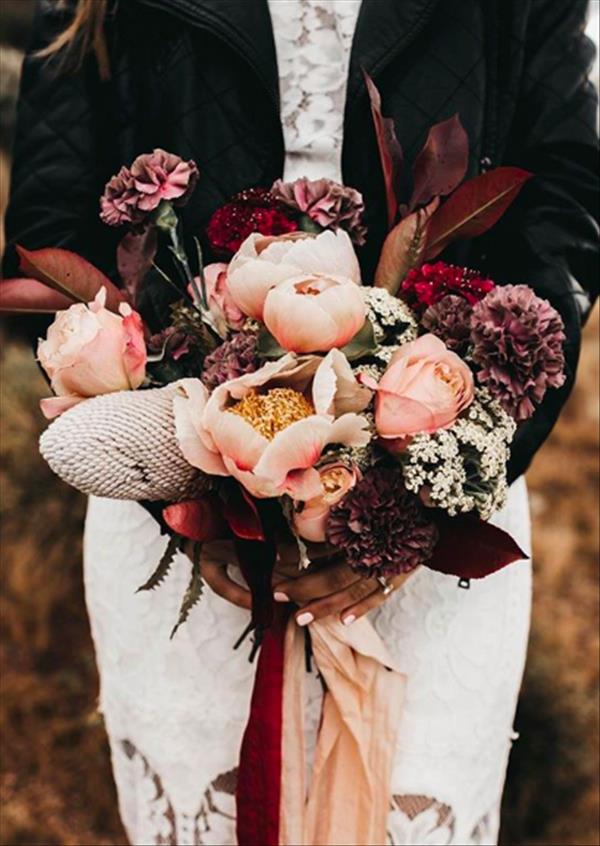 Rose Hand-tied Flower Bouquet
Hand-tied bouquet is a bunch of different flowers tied together. This may be the simplest kind of bouquet, but it is very beautiful. It can say that hand-tied flowers is the simplest and most efficient wedding bouquet. And the best point is that it provides the bride with great flexibility. It can present timely and quickly according to the needs of the wedding site. Also, the color matching of clothes, the season of flowers and so on. Of course, we want to talk about suitability. Then a bunch of timely and fresh wedding flowers will be more suitable for the natural scene of the wedding. You know, there're people who are busy and easy to forget things. So, making such wedding flowers also needs to save the embarrassment of your wedding.
As the symbol of romantic love, roses are absolutely the first choice for wedding flowers. There are many kinds of roses. And different kinds give people a completely different feeling. It can not only give people a graceful and gorgeous feeling, but also bring fresh and natural taste. When making wedding flowers, you should adjust varieties of roses. It is according to the characteristics of different roses. So, you 'd better figure out the characteristics of the variety of roses you use when making your own bouquet. For example, the rose of petal-intensive, classical and semi-double type. It will need you to make some change of the pattern.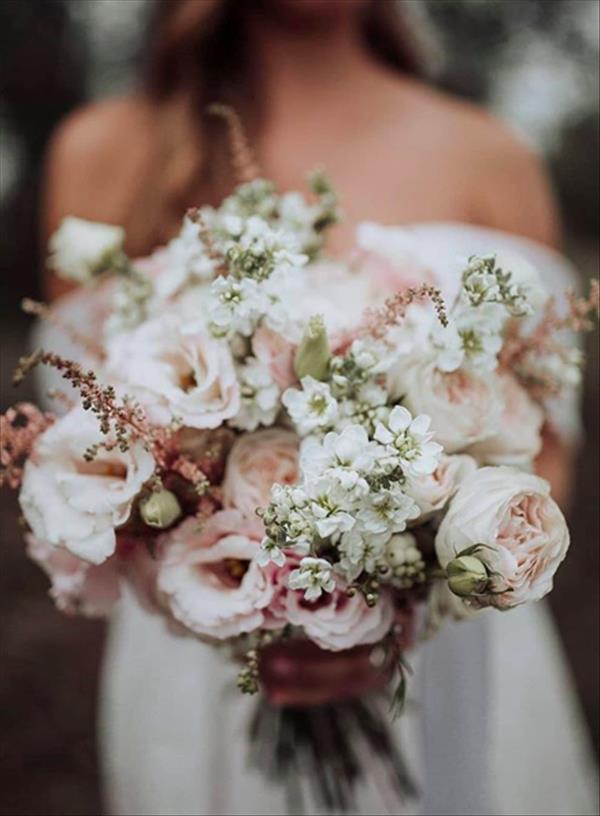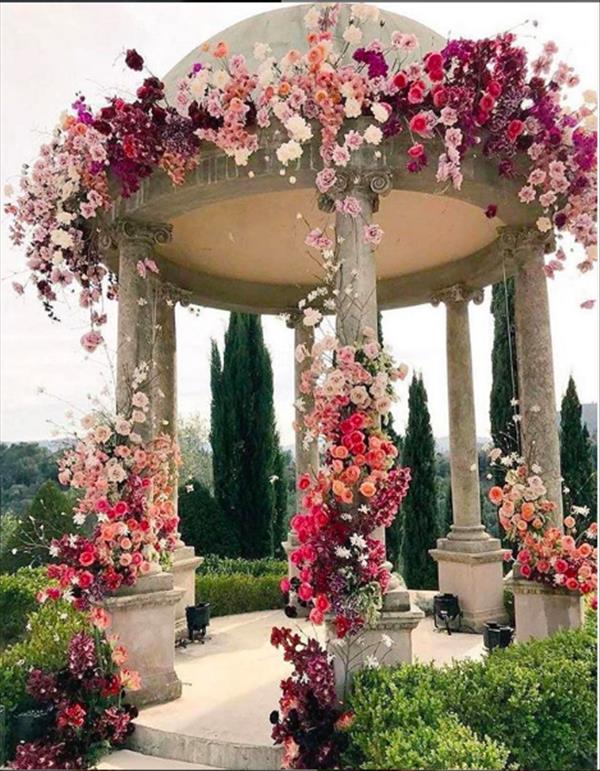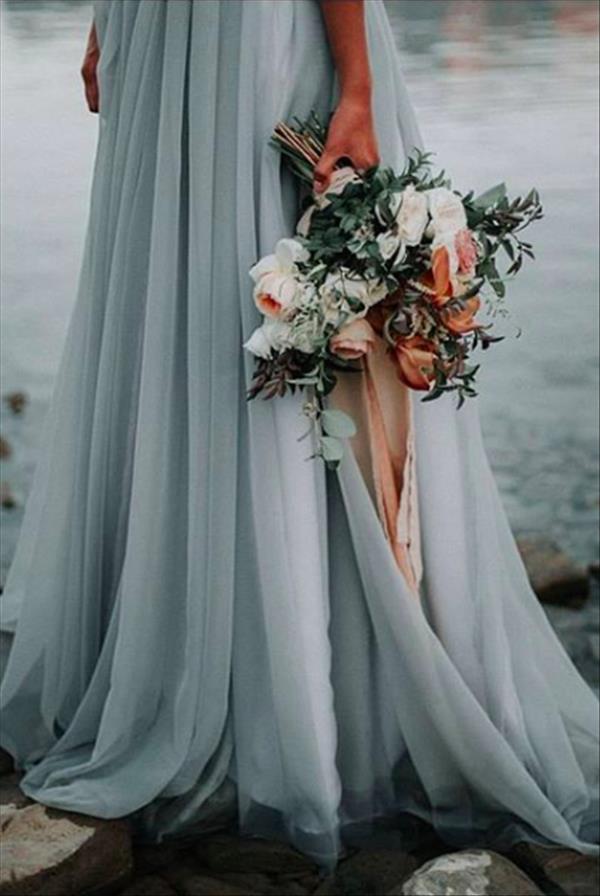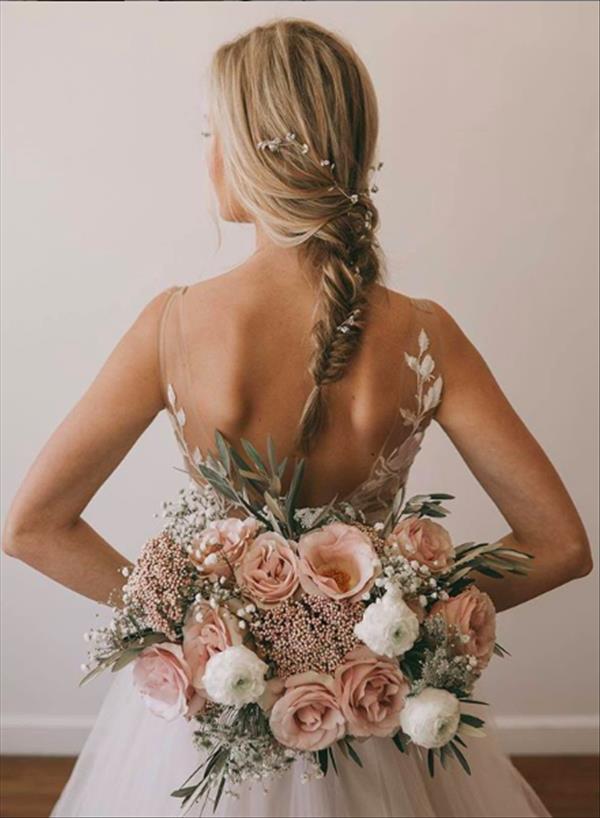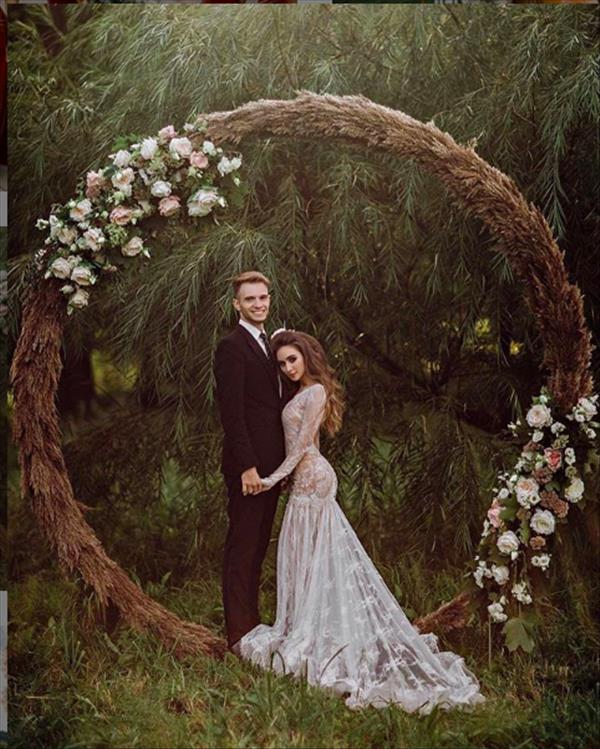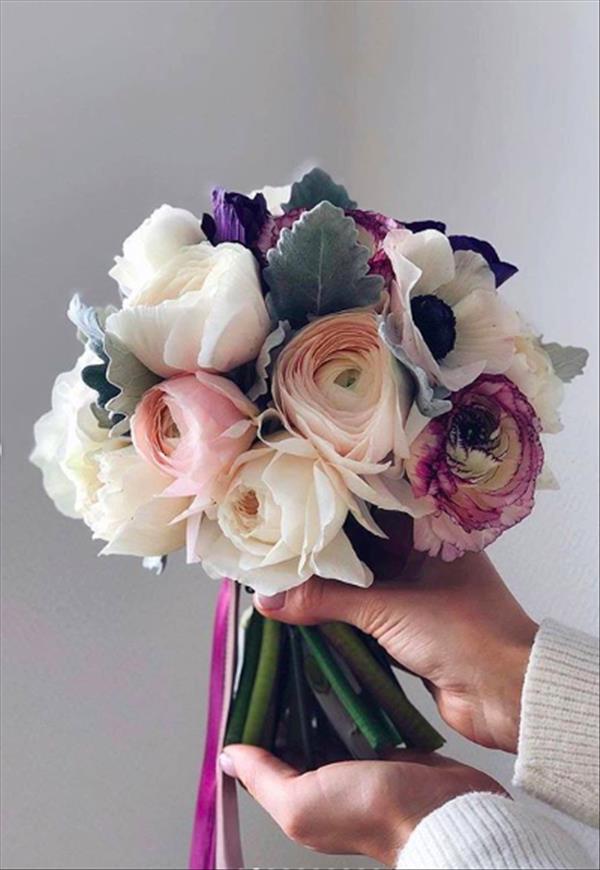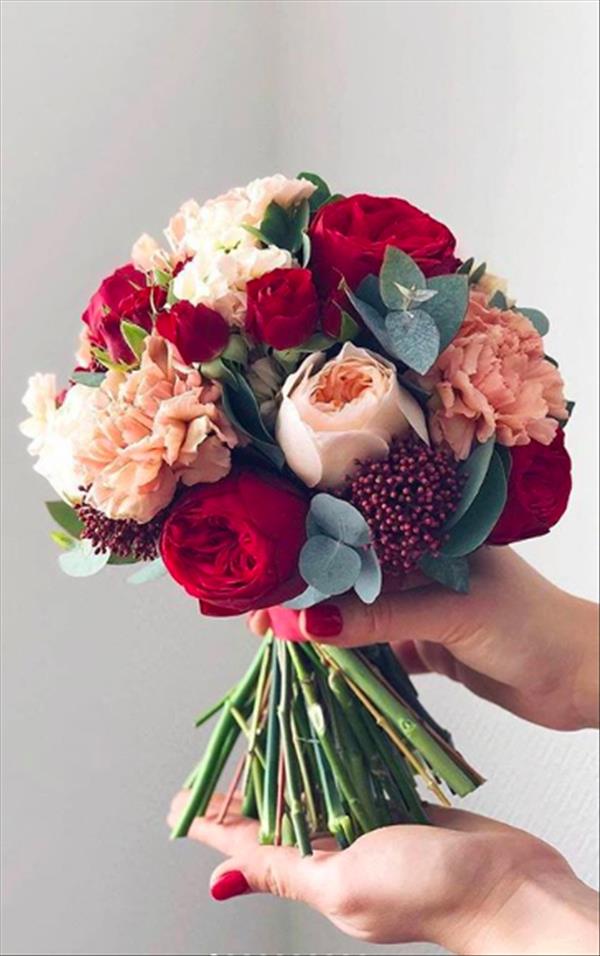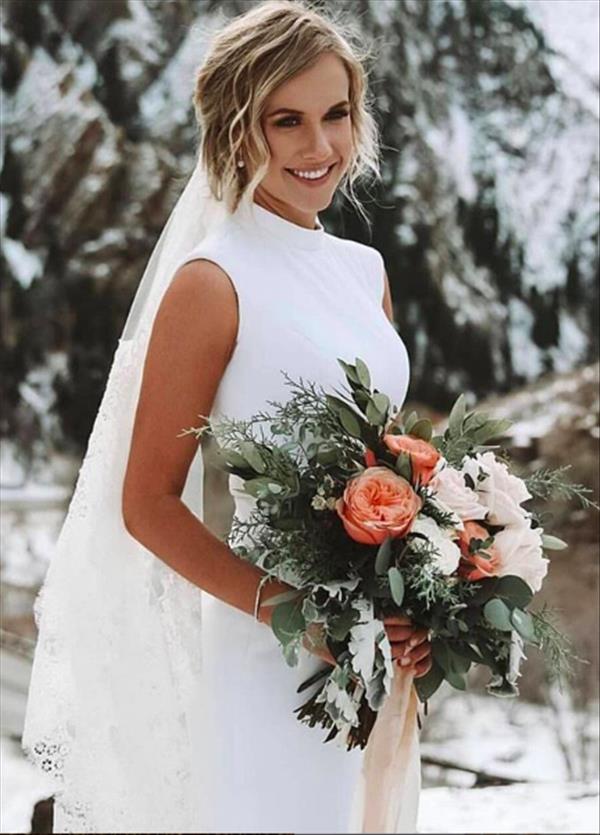 Lily Made Round Flower Bouquet
Usually we choose a single-color flower to make round bouquet, most of which are without green plants and are all made of flowers. Round bouquet is especially suitable for the brides who like elegant style. As a classic and popular bouquet, it is also quite versatile. If you don't know which style of flowers to choose at the wedding, you might as well choose this one. Because round bouquet is not only a common bouquet for weddings, it can also be used in all kinds of occasions, and it is almost widely used.
There are also many varieties of Lily, but on the whole, it implies beautiful and elegant flower shape. When making wedding bouquets, no matter it is for the use of twisting or taking off the petals for lamination design, it can add elegant feeling to the bouquets. However, there are a lot of lilies with much pollen. If they are stained on wedding dresses or formal dresses, they will not look good. Therefore, the pollen should be handled first. In addition, the Lily will bloom bigger and bigger. If your bouquet has a limitation on the size of the lily blooming, you 'd better shape it first.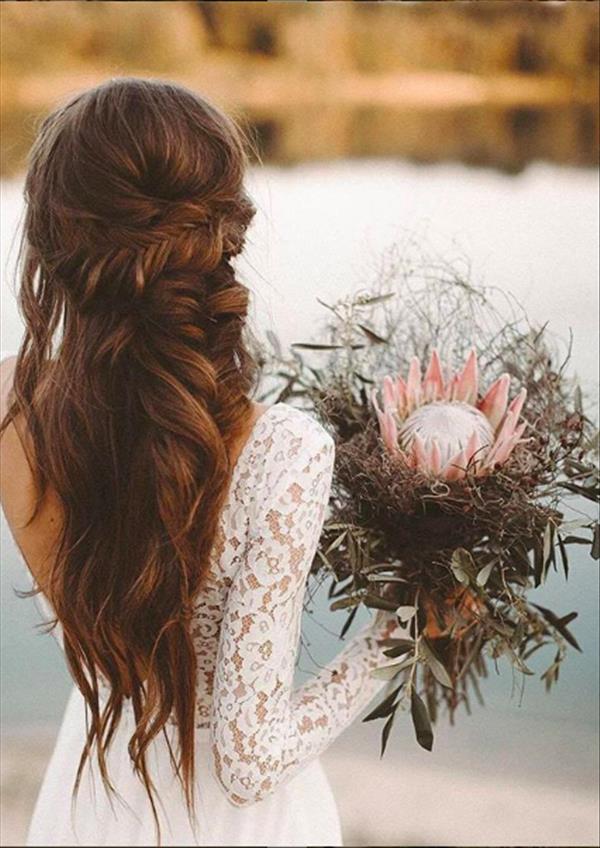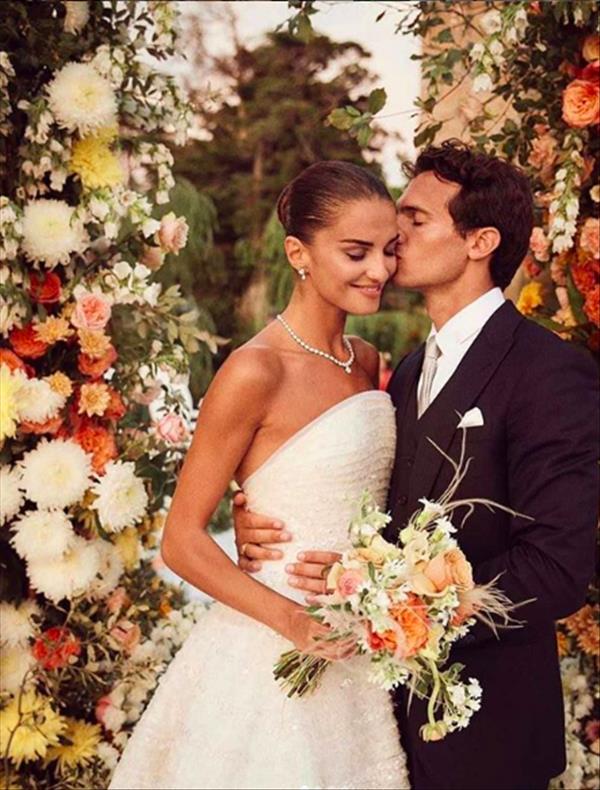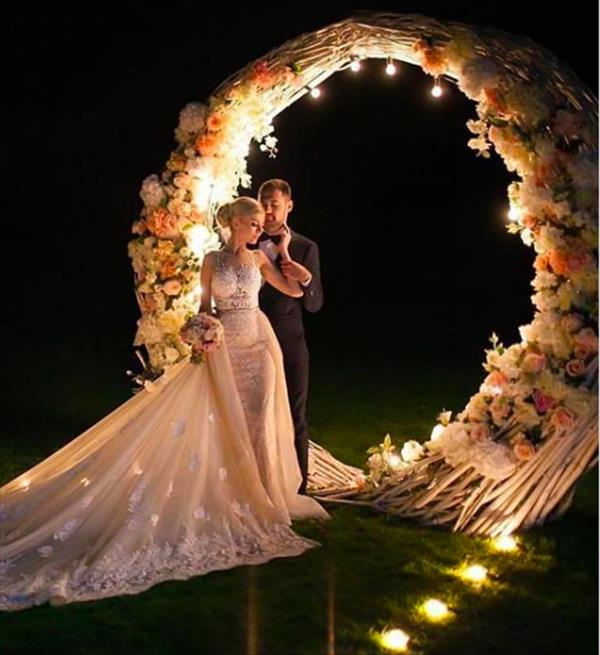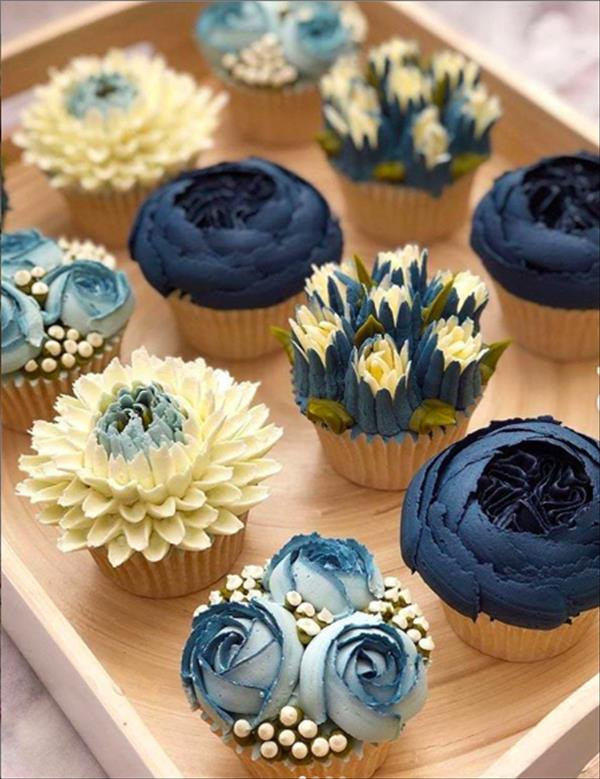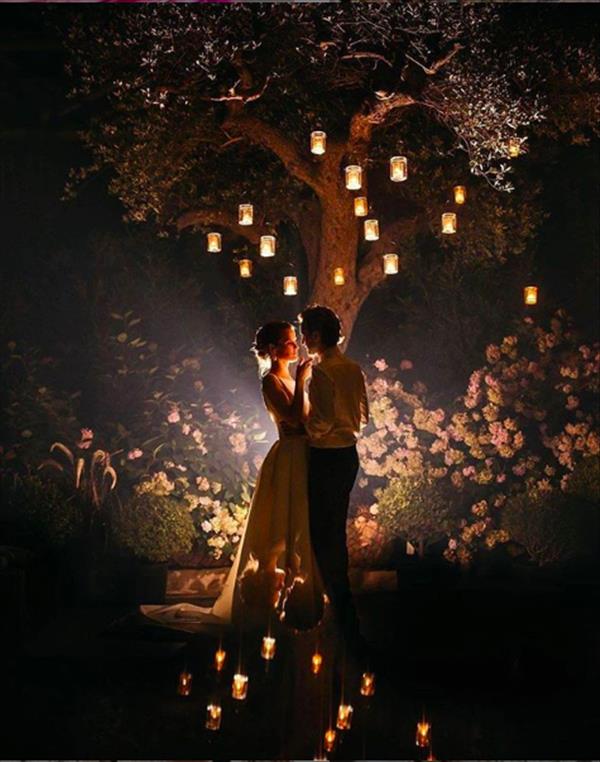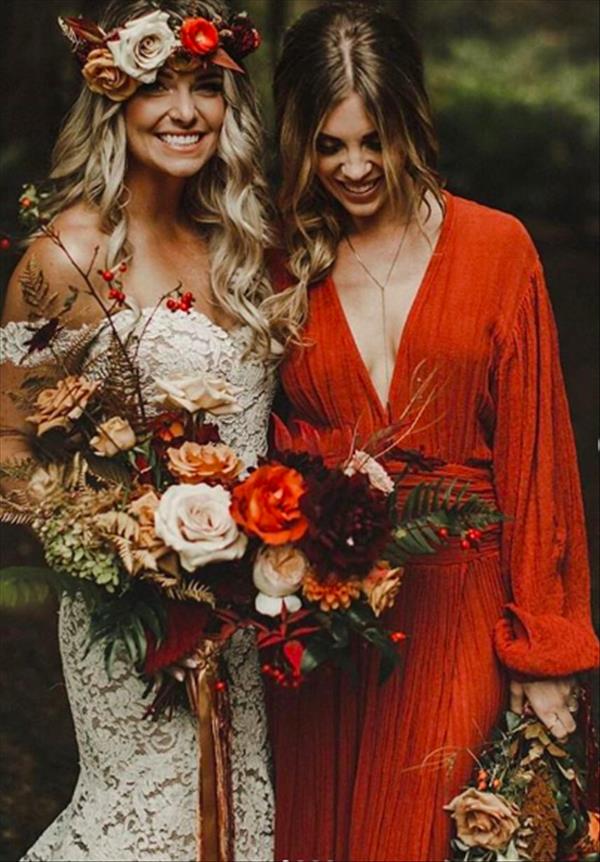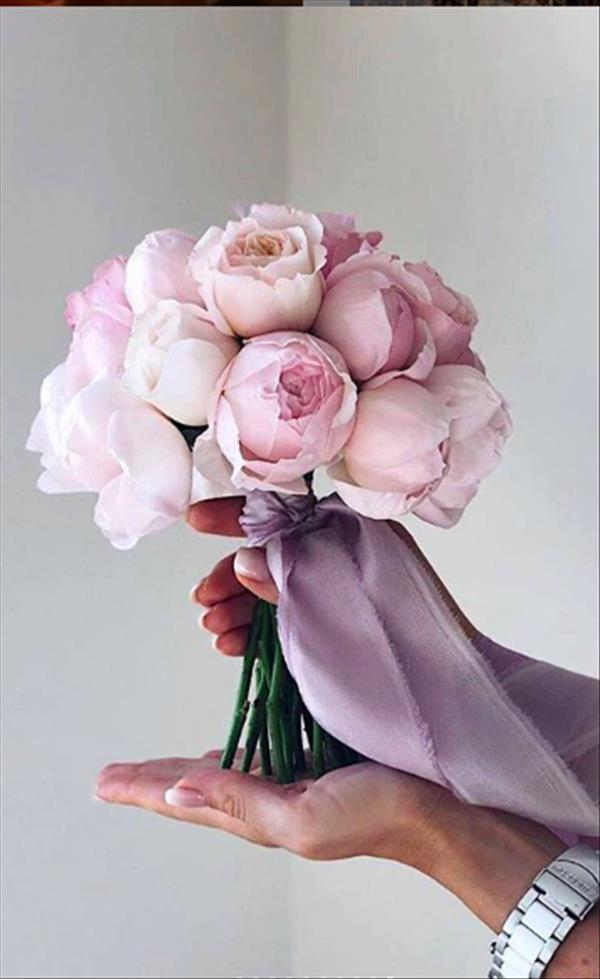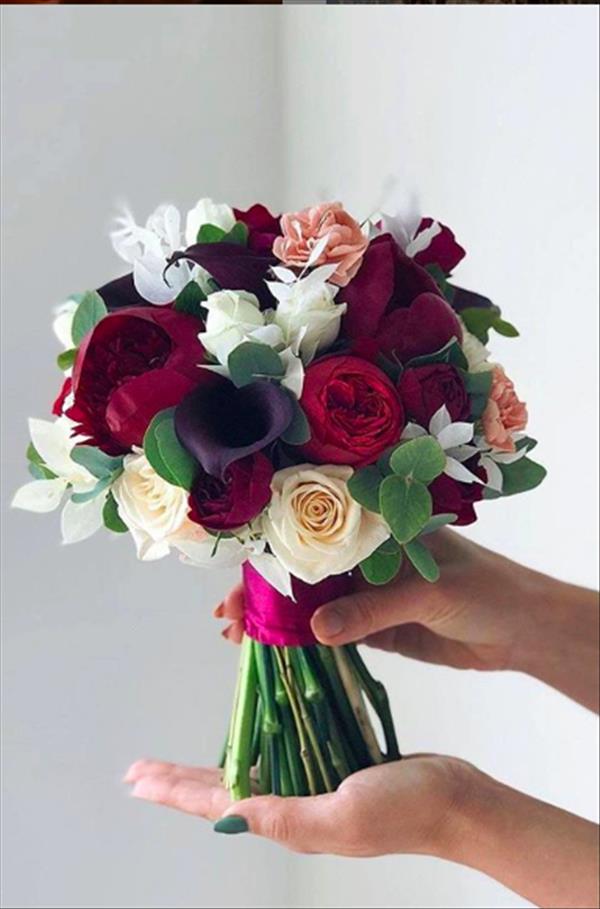 Pony Made Spherical Flower Bouquet
Spherical bouquets, also known as kissing bouquets, are becoming more and more popular in weddings. This is a unique type of wedding flowers. Previously, it was mainly used for bridesmaids or flower children, but recently the brides began to like it and took it as wedding flowers. It has many different combination forms of flowers, the whole of which is spherical. We can use flowers and green plants to make it at the same time. The biggest feature of spherical flowers is that they are not wedding flowers held by the bride. This ball-shaped flowers are tied with ribbons, which are carried by hanging on the ribbons. If the brides who like to hold flowers in hand are happy, it is recommended not to try. Similarly, this kind of flowers will also be outstanding for the relatively high brides.
The blooming peony flower is grand and elegant, which is very suitable for those elegant flowers. Because the flower blooms in early summer, using it in the wedding bouquet can bring a certain sense of time for the work. When using peony to make the bouquet, if the flowers are in the state of Bud, use a wet towel to wipe off the nectar stuck to the petals, otherwise it may attract small insects. In addition, because of the flowering stage, it is more expensive to buy peony in non-flowering stage.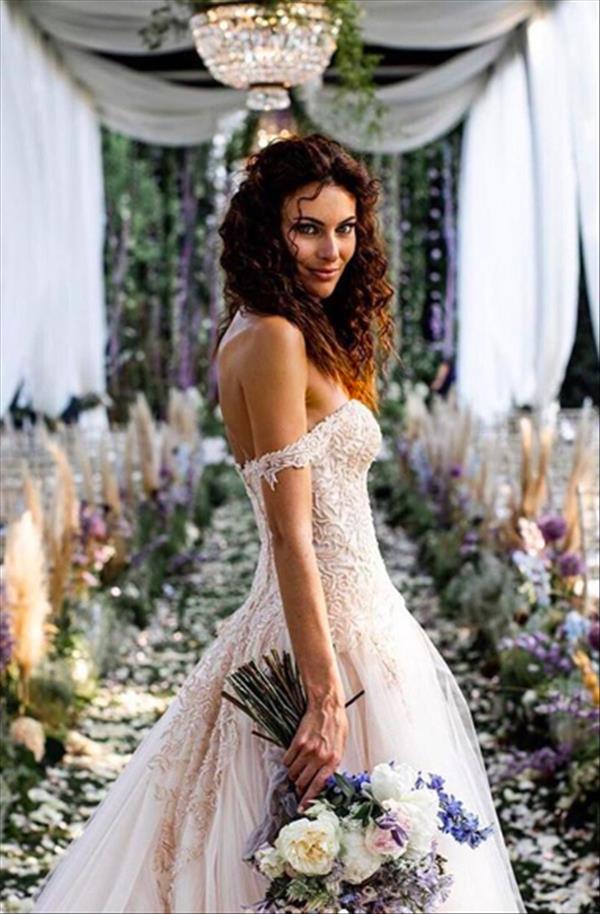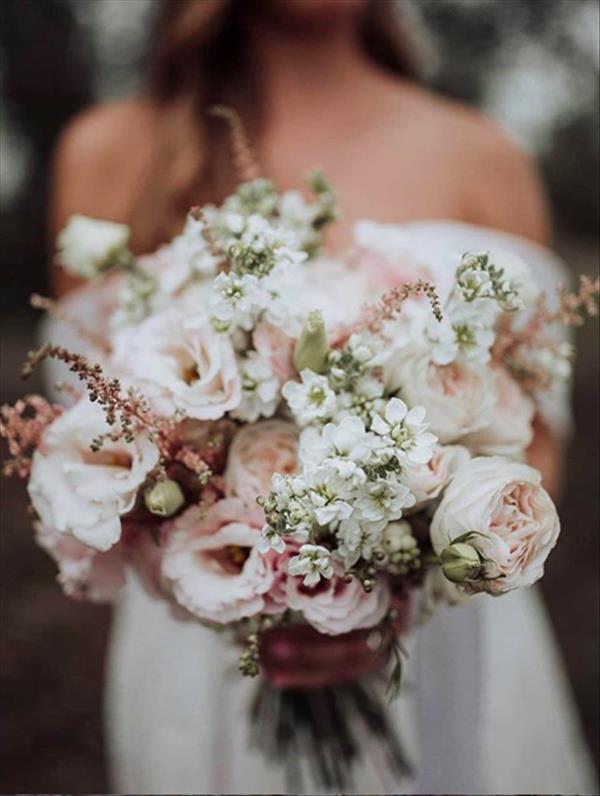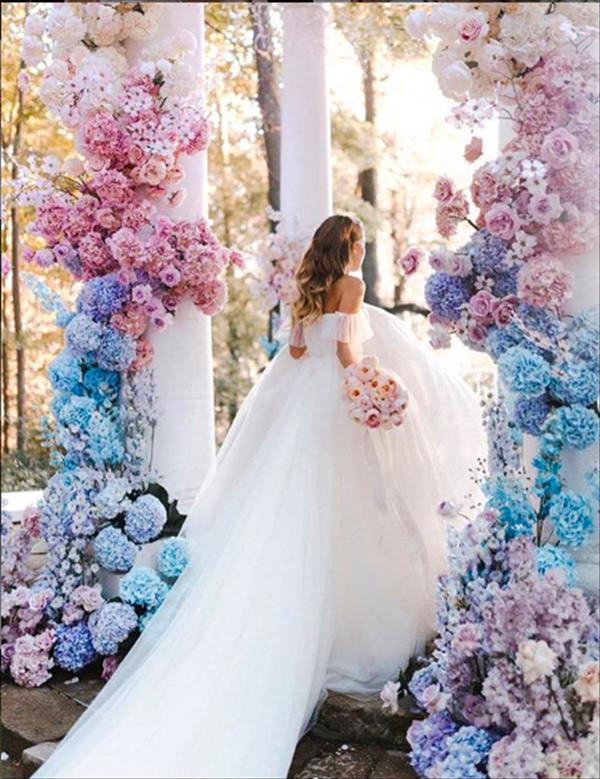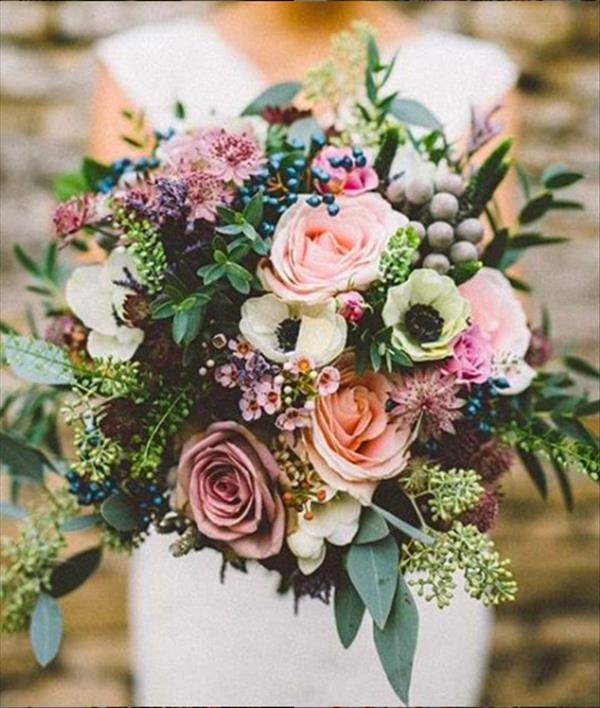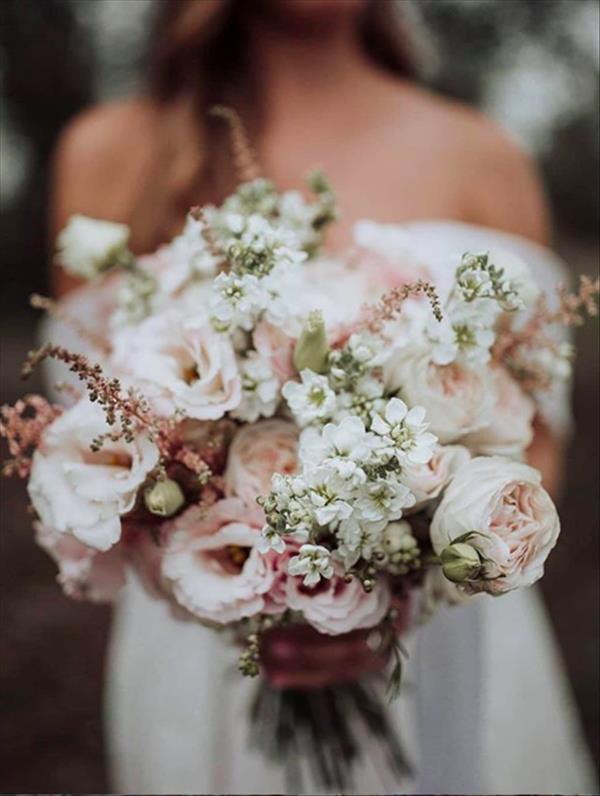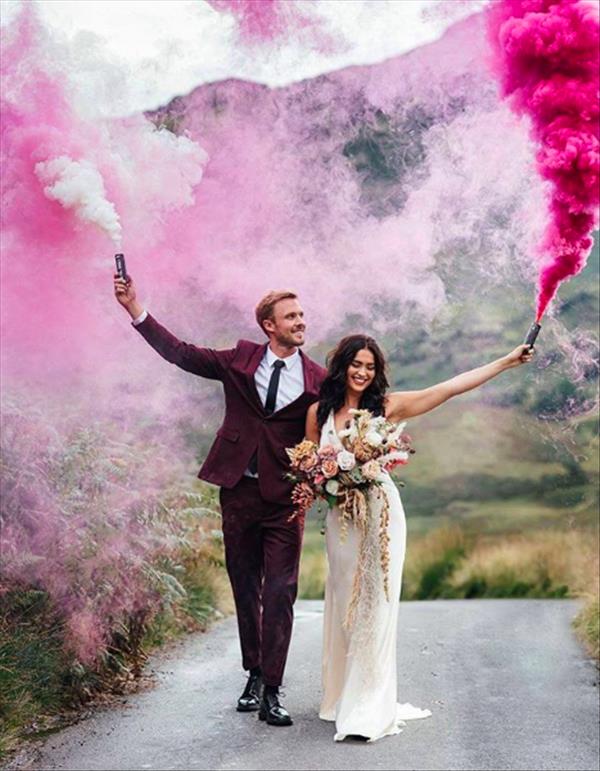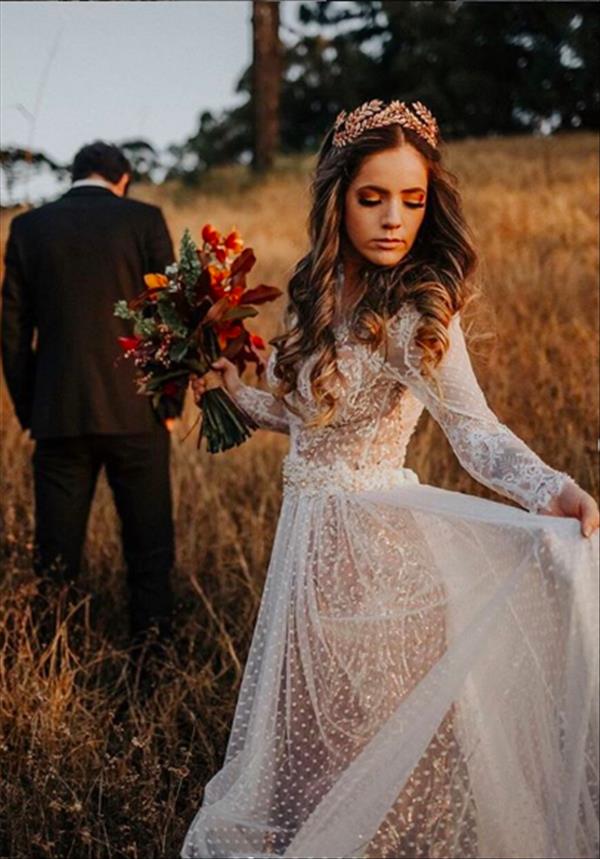 Baby's Breath Made Waterfall-flowing Flower Bouquet
Waterfall Stream bouquet is a traditional type of flower bouquet, which is the most common type in Britain. This is a very luxurious wedding bouquet, and its biggest feature is to stack with a large number of flowers. Holding it in the hands of the bride is like a flower flowing from the hands of a new mother to her feet, which is very charming and beautiful. This is also a very popular type of flowers. It should be noted that this type of flower is a relatively large bouquet, and a tall bride is more suitable. If your height is not so ideal, you can make the flower designer design more compact and Mini on the stylist scale.
The small and lovely baby's breath flower is often used as the filling part in the wedding bouquet, which can not only reflect the sense of quantity, but also make the bouquet present a more flexible and lively feeling. In addition, the flower of baby's breath flower is fragrant. Although it is light, some people don't like it very much, so you should pay attention to it when using it.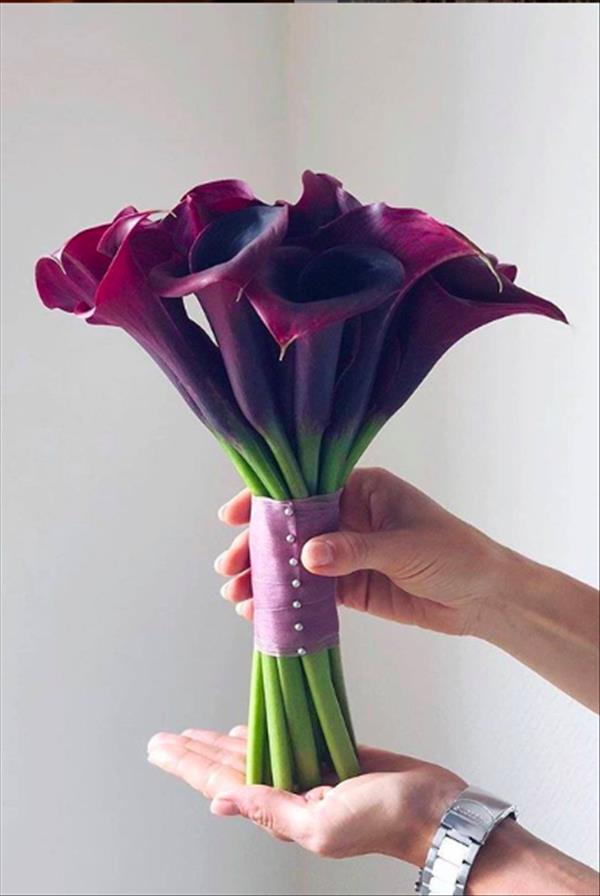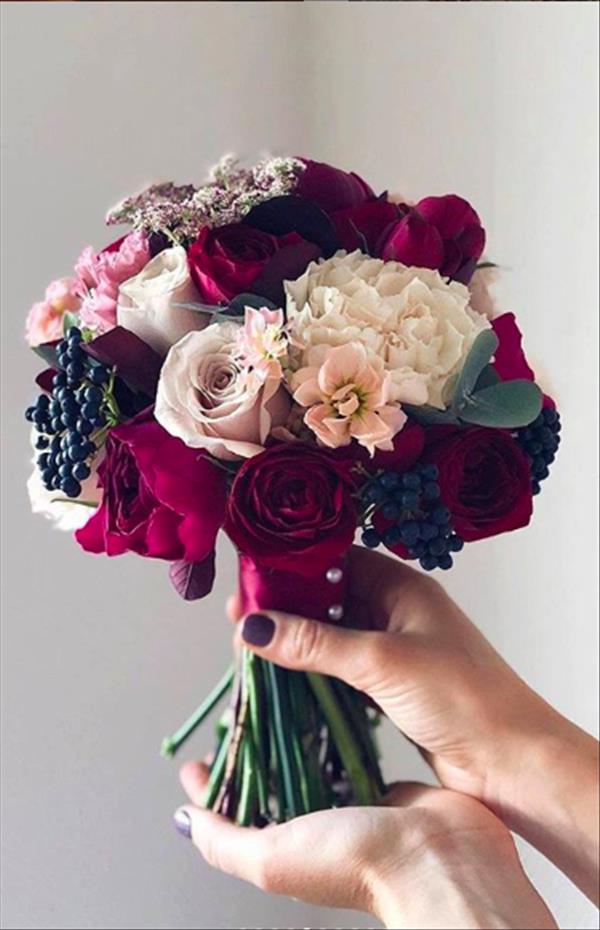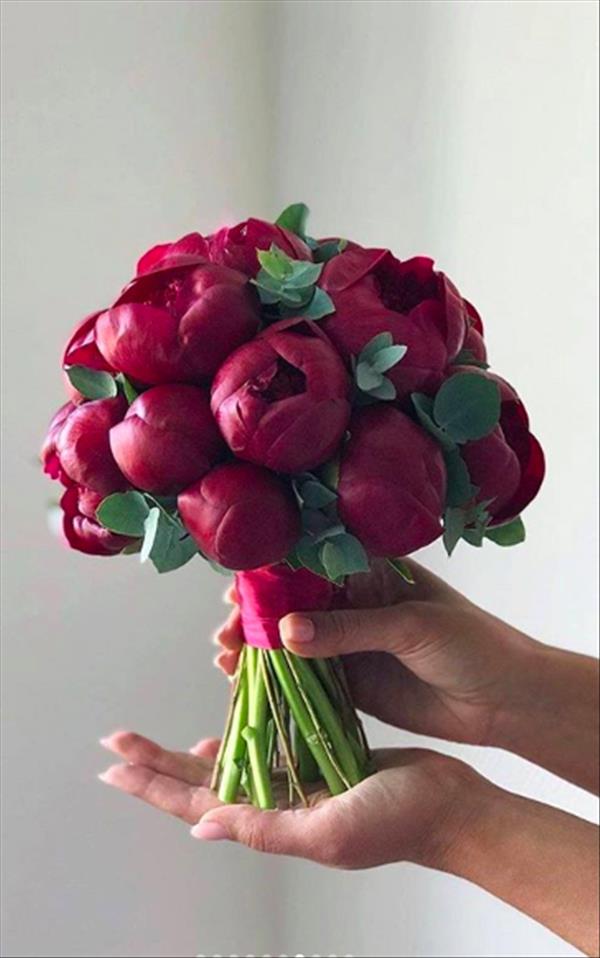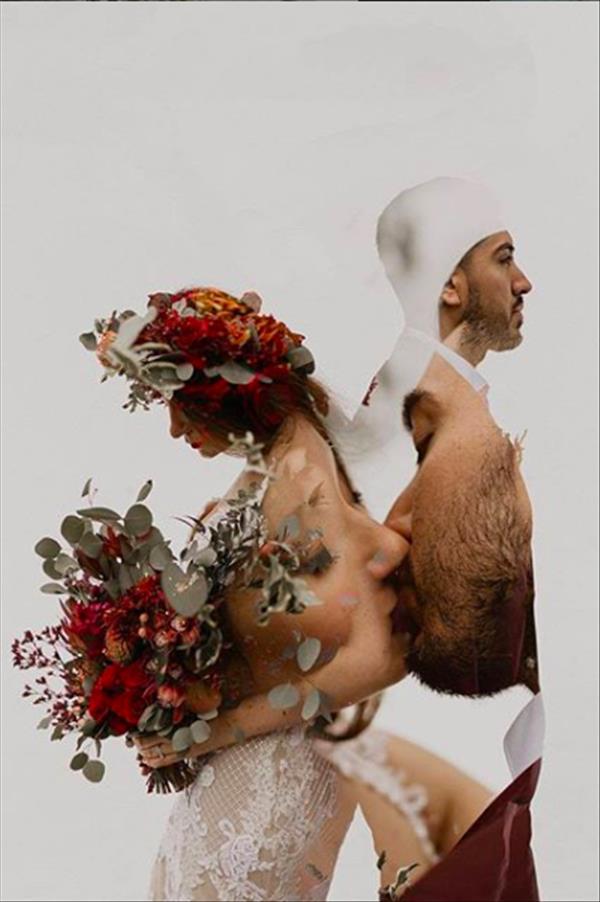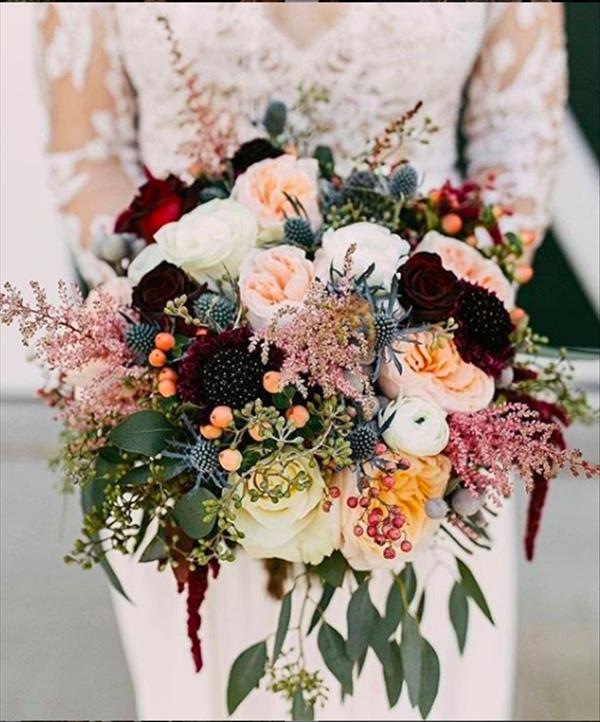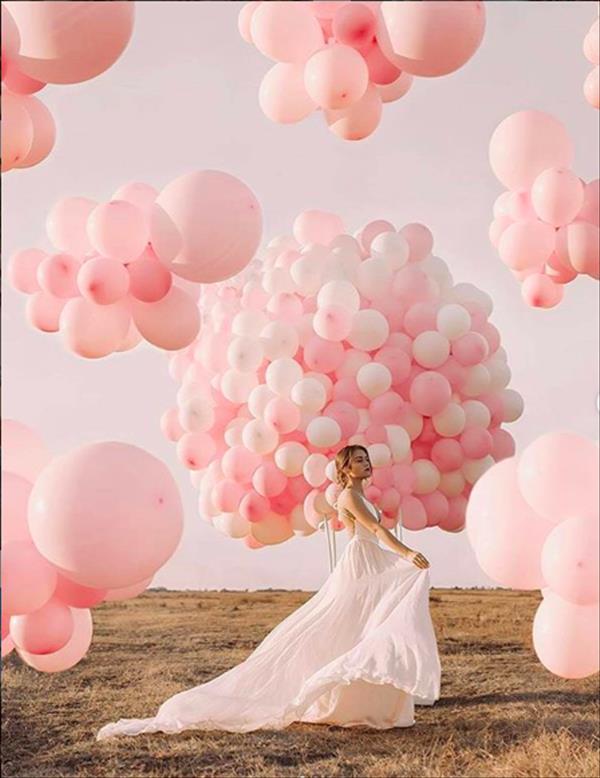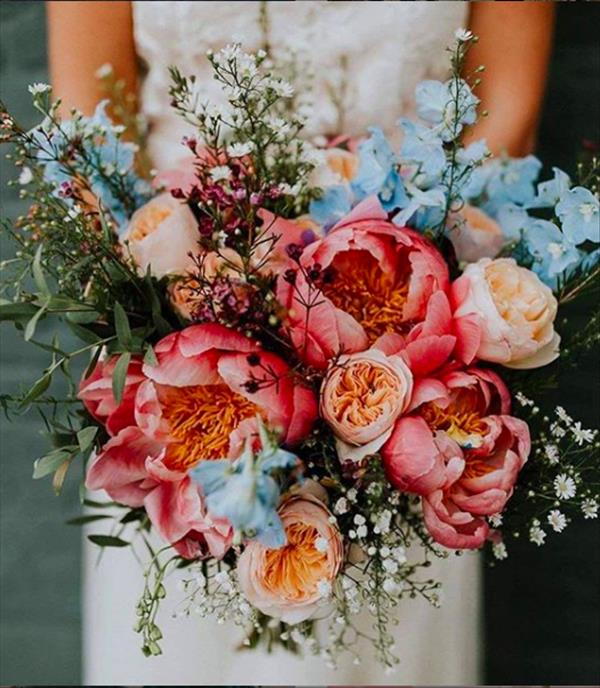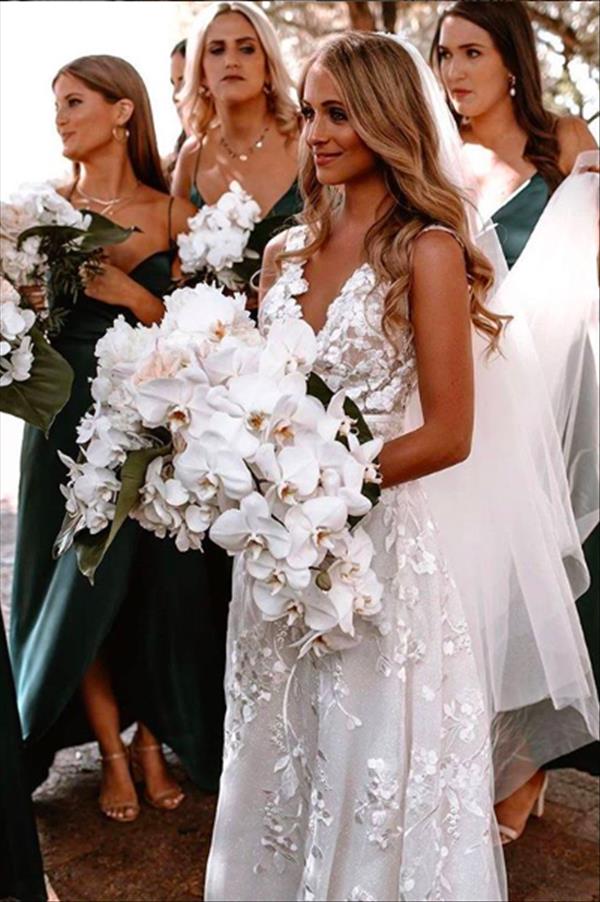 Hydrangea Made Dressed Flower Bouquet
The dressed bouquet is a kind of universal bouquet flower, which is suitable for any occasion. It is an elegant shape, designed with flowers with slender stems and branches. Its length is about the same as that of arms, and it can be made up of different kinds of flowers and leaves. Compared with the classic round flower ball, it is the perfect alternative for natural style. Because of the flexibility of this bouquet, there is no occasion limit, and basically every bride will like it.
Hydrangea is rich in color, and its flowers are big and soft. After gathering, it can form a natural "circle", which is a kind of popular flower material for wedding. When making the bouquet, it can be used as a "supporting role" and also play a role in harmonizing the whole flower of the bouquet. However, the hydrangea is easy to dehydrated, so when using it as the flower material, water conservation should be done well.