Red French nails design are a classic nail art choice. This versatile look can be adapted to complex events, a day in the office. Or a romantic date night. Red nails are by no means boring and basic. Meanwhile, You can make your red French tip nails stand out from the crowd through the color, coat, nail shape, or decoration. Read on to find out the best way to take your red nails to the next level. And Red french tip nails are a good choice for winter nail design and Christmas nail ideas 2021.
Related: 44 Best Holiday & Christmas nail trend 2021
What do red French nails symbolize?
Red French nails are a bold choice. They can grab attention and make a strong statement. And this color is usually associated with romantic love and passion. But it gives the wearer confidence. Besides, there are many colors to choose from, all of which allow you to show your hands perfectly and let others know that you are not a wallflower.
Do red French nails look good?
Red french tip nails are gorgeous. This is a timeless color that has been popular for decades, although it does require a lot of confidence because it guarantees to draw attention to your hands. Keeping this in mind, it is vital to ensure that your nails are well-trimmed because shaved nail polish or untidy claws are particularly noticeable when applying this bold tone.
Is red nail polish beautiful?
Red nail polish can be elegant, although it is not always suitable for all occasions. For example, if you work in a very conservative environment, choosing simple, natural tones is best. In other words, red is a suitable hue for all occasions and can add a touch of bright color to your outfit. You can also use lipstick or accessories to express your opinion.
1. Red French tip almond nails for Christmas nail ideas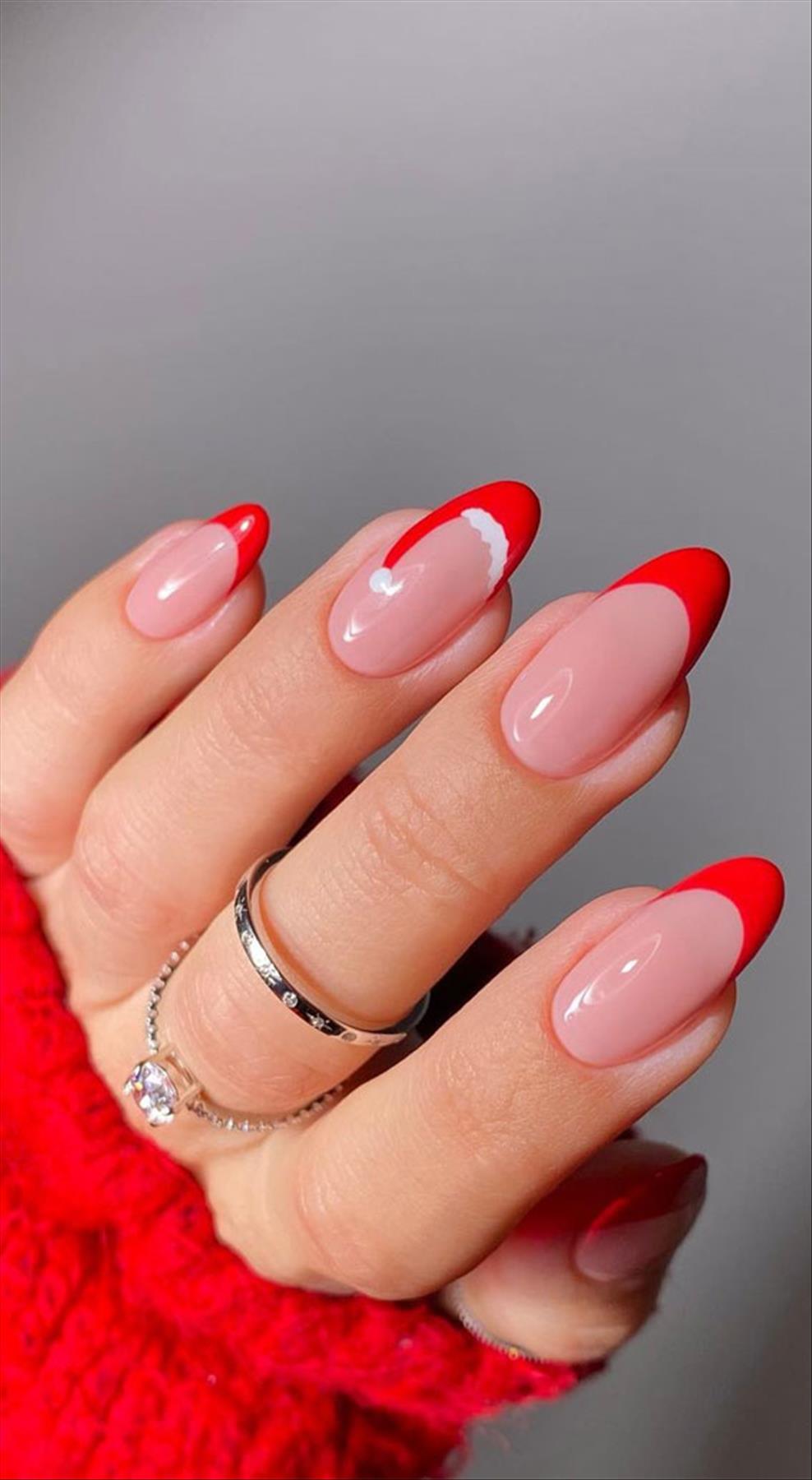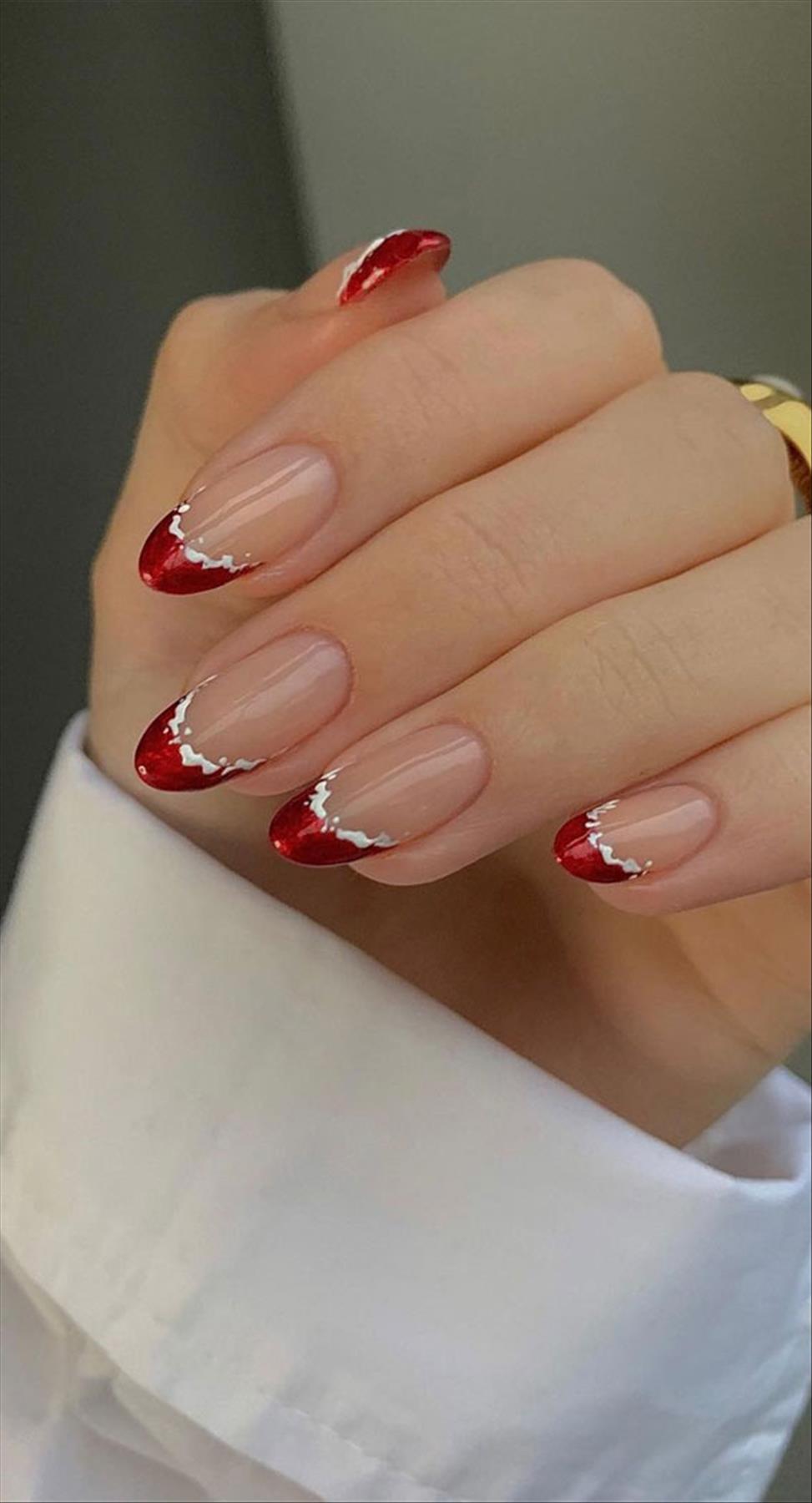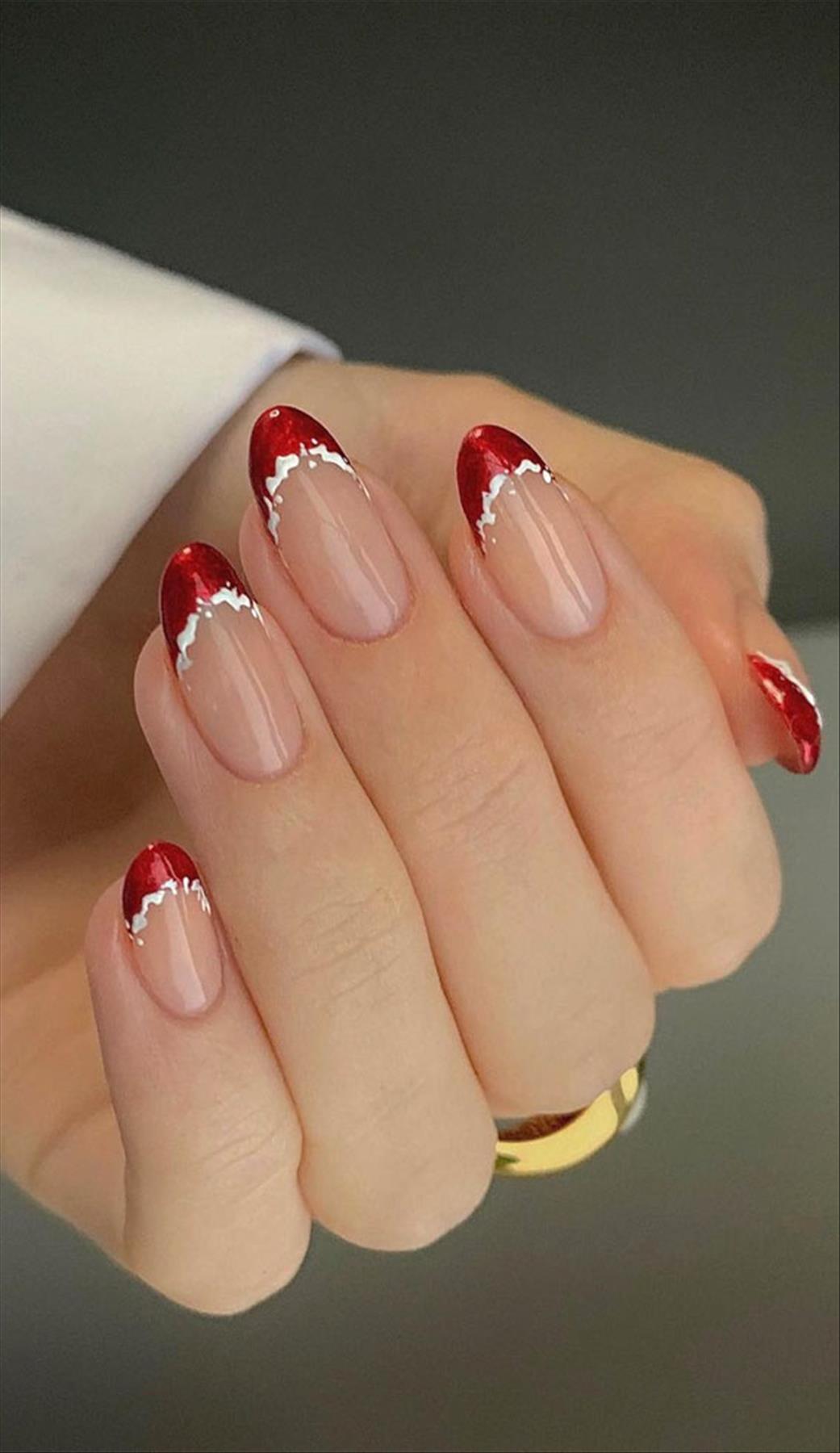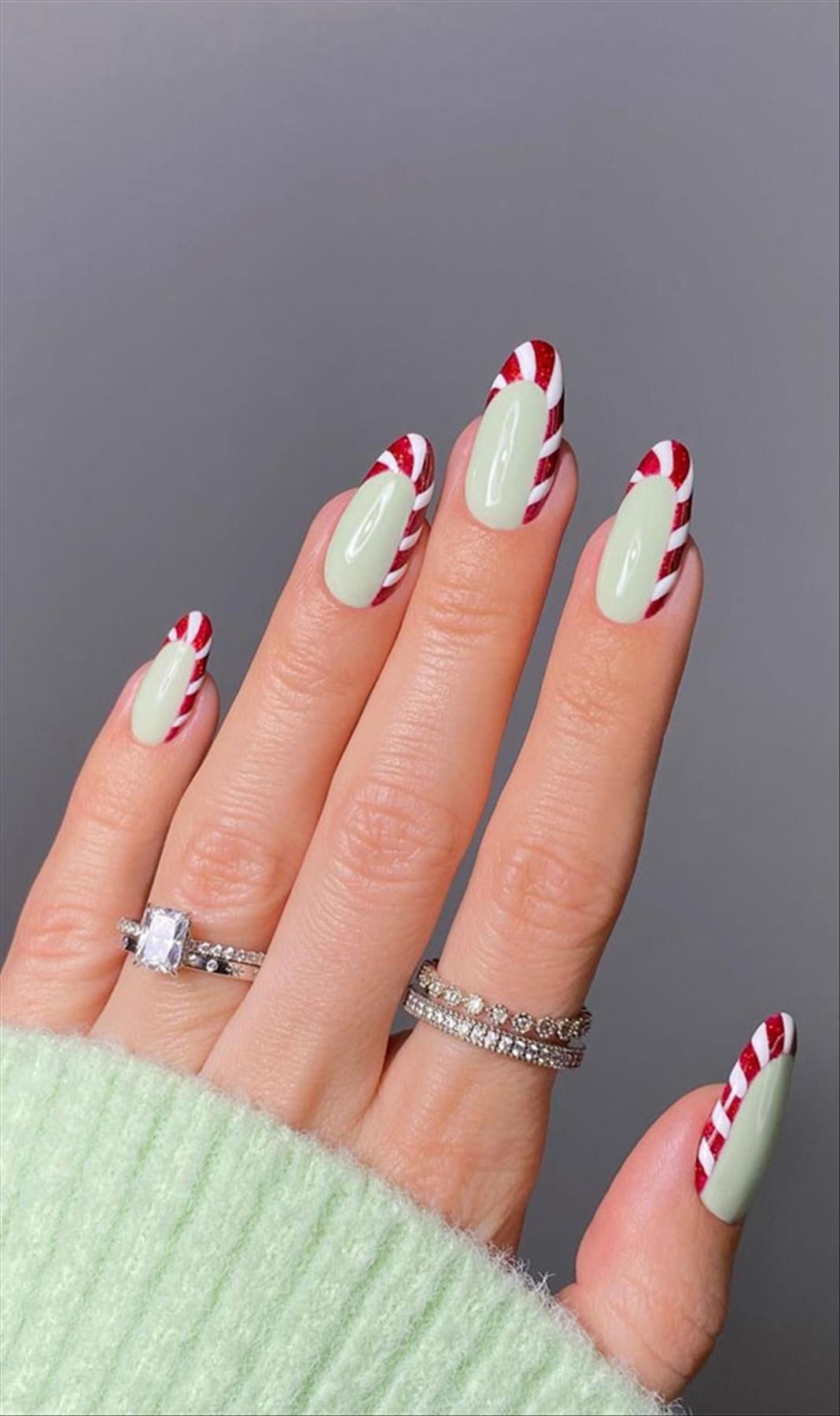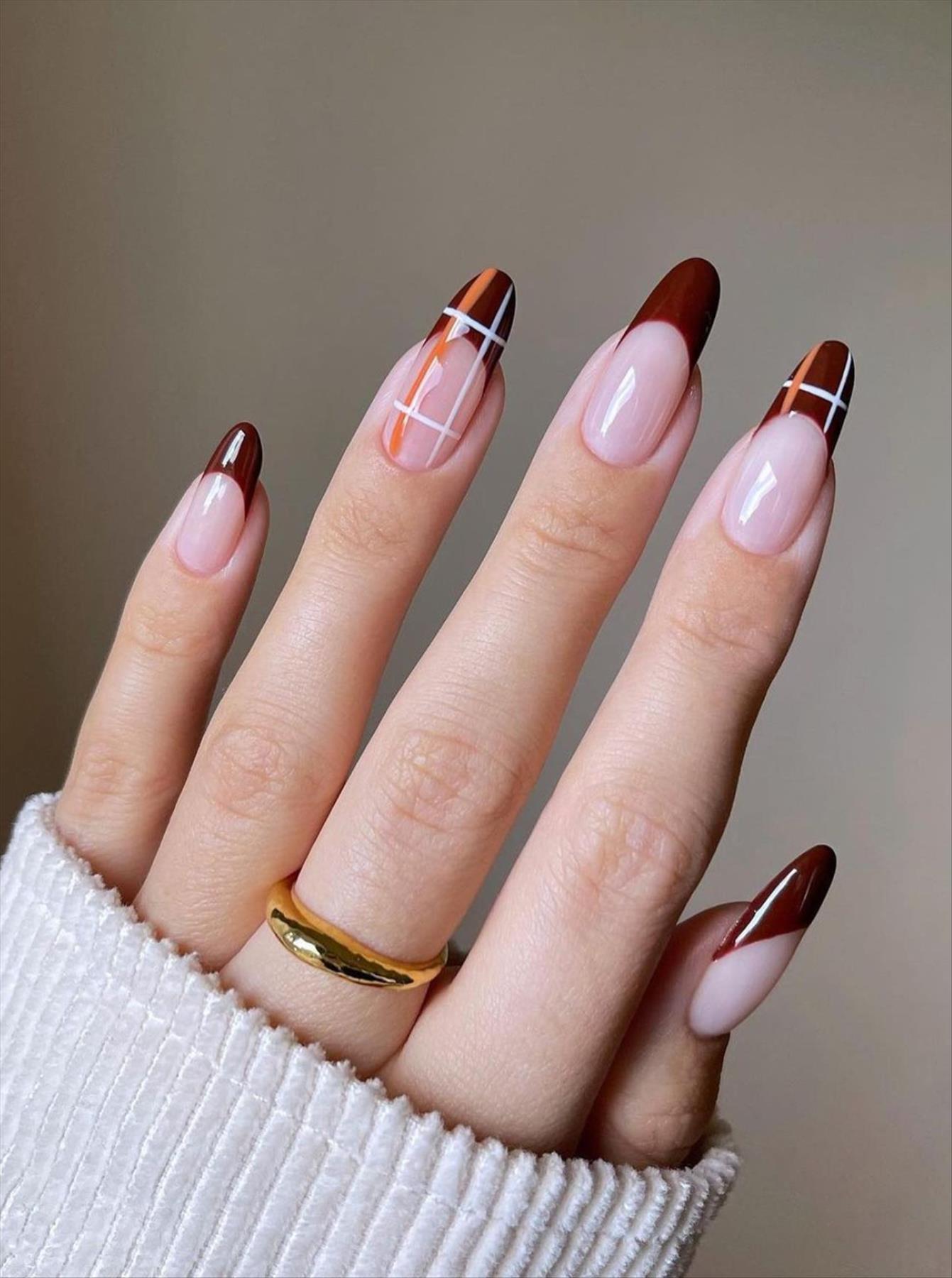 2. Red heart nails for Valentine's Day nails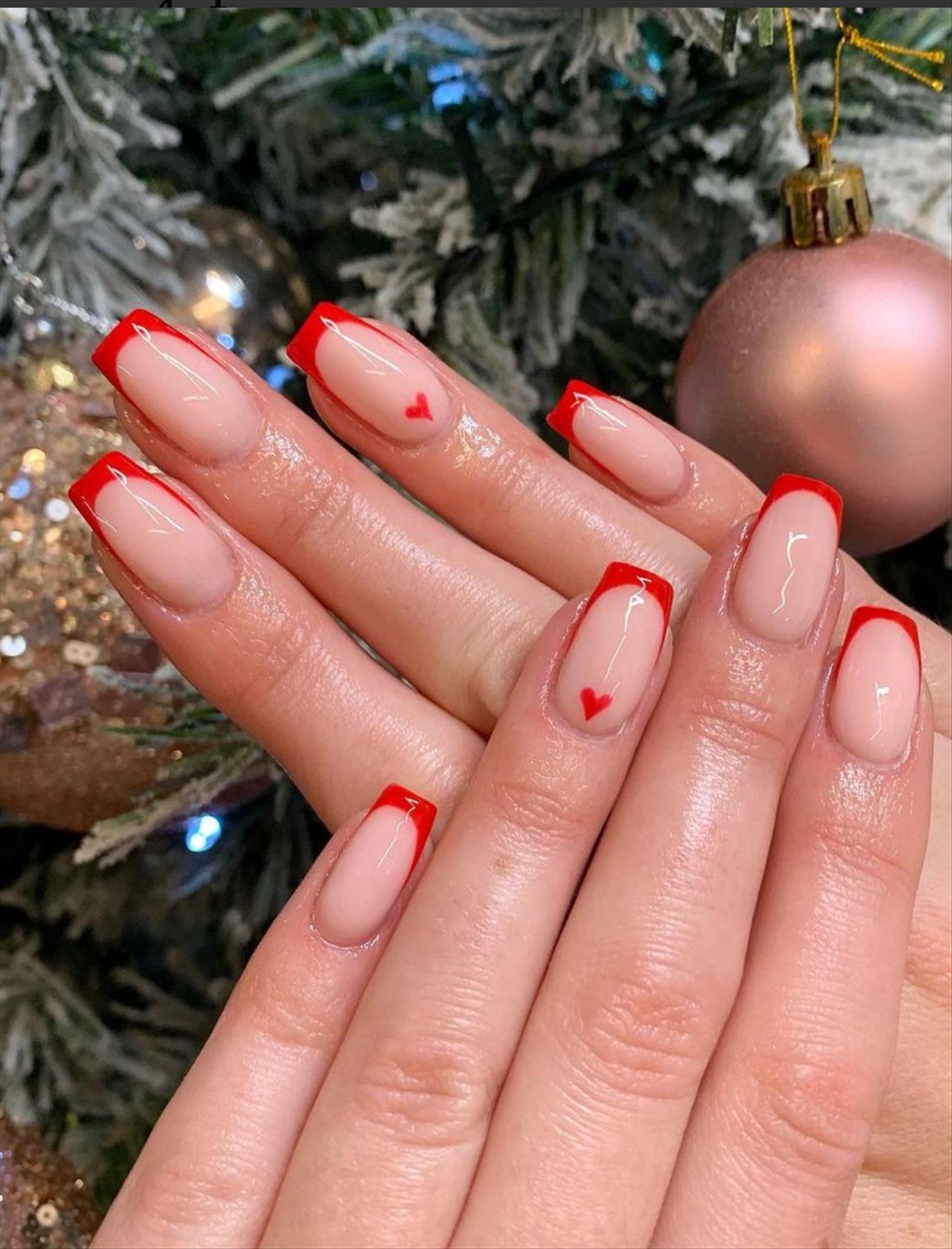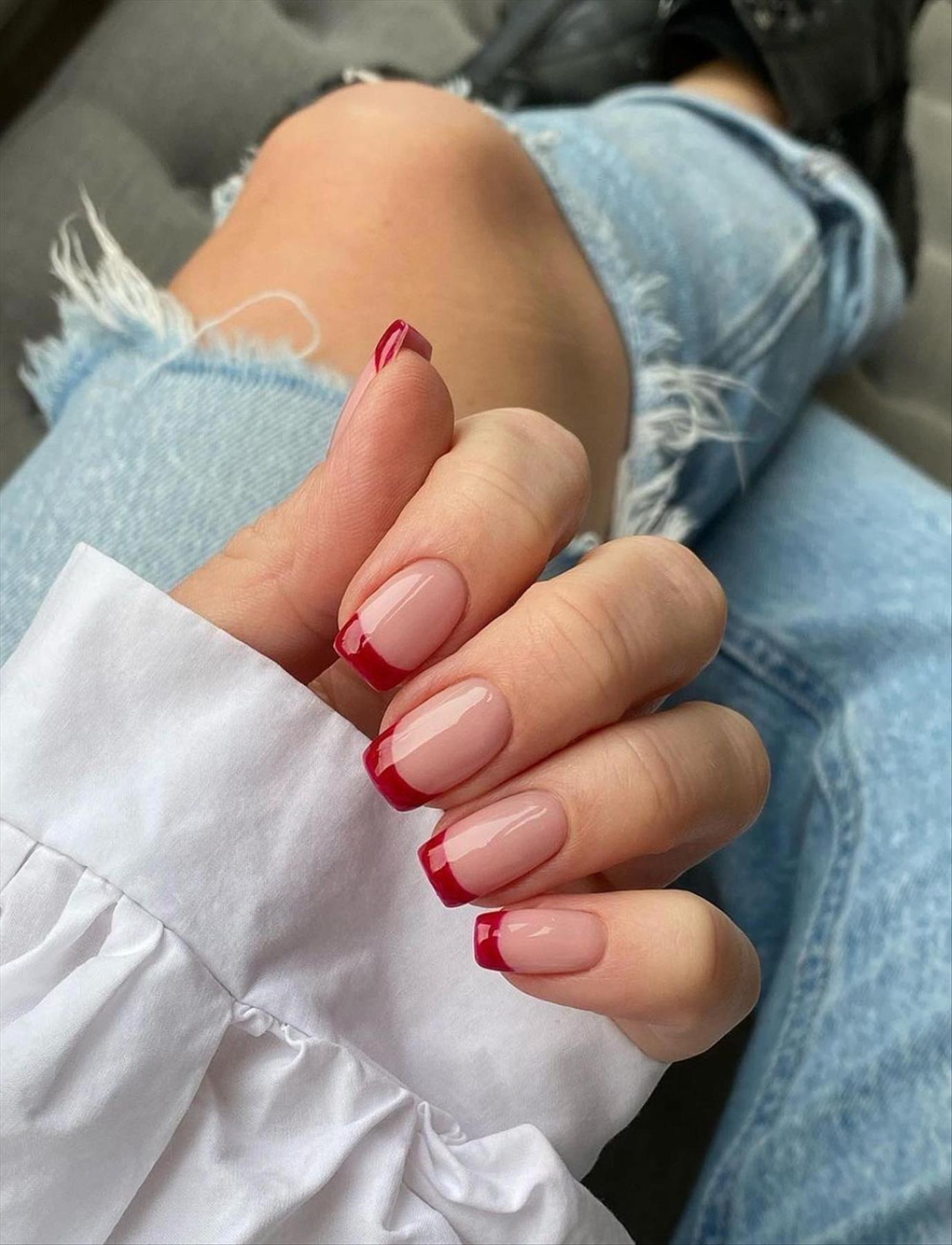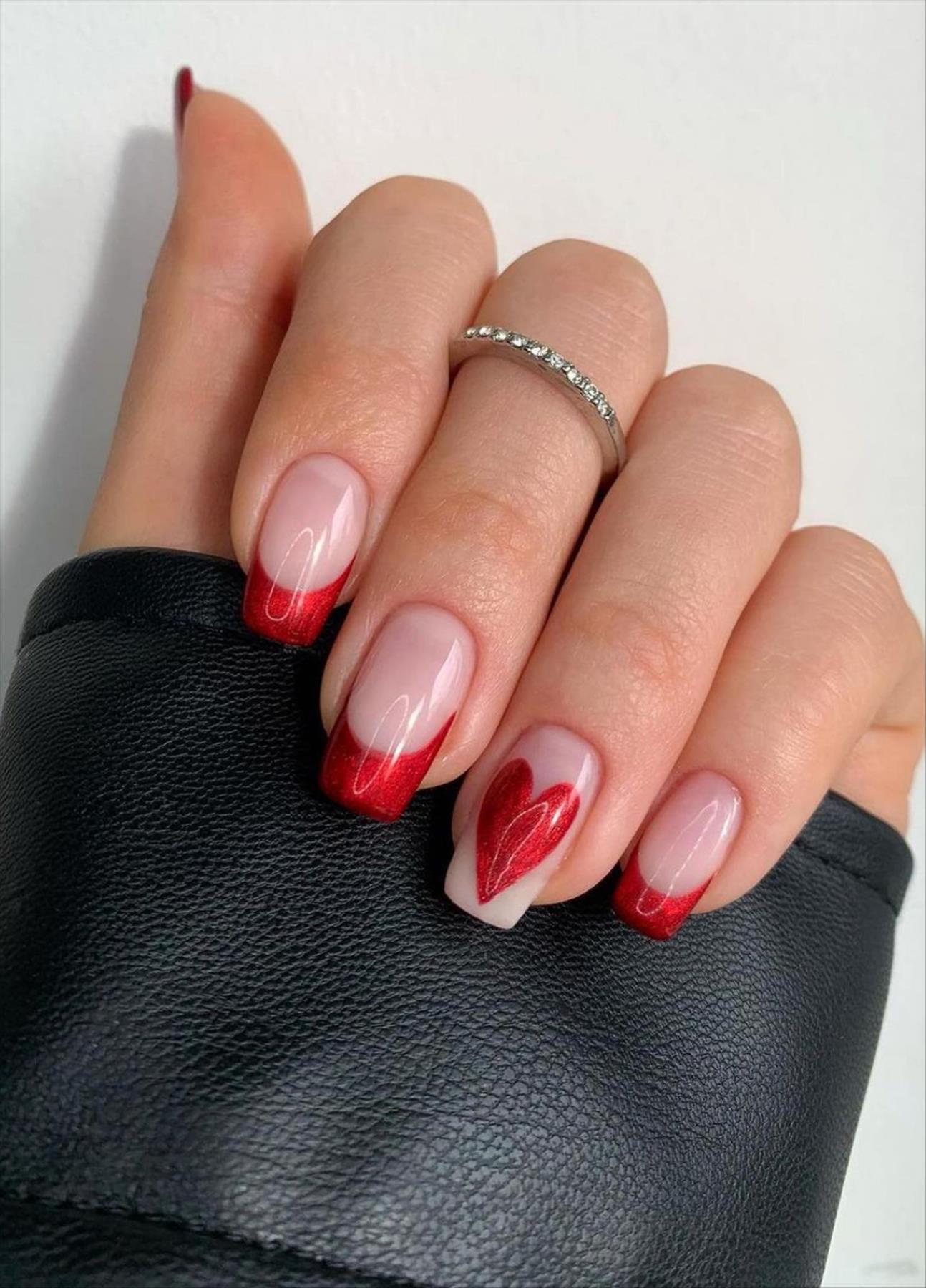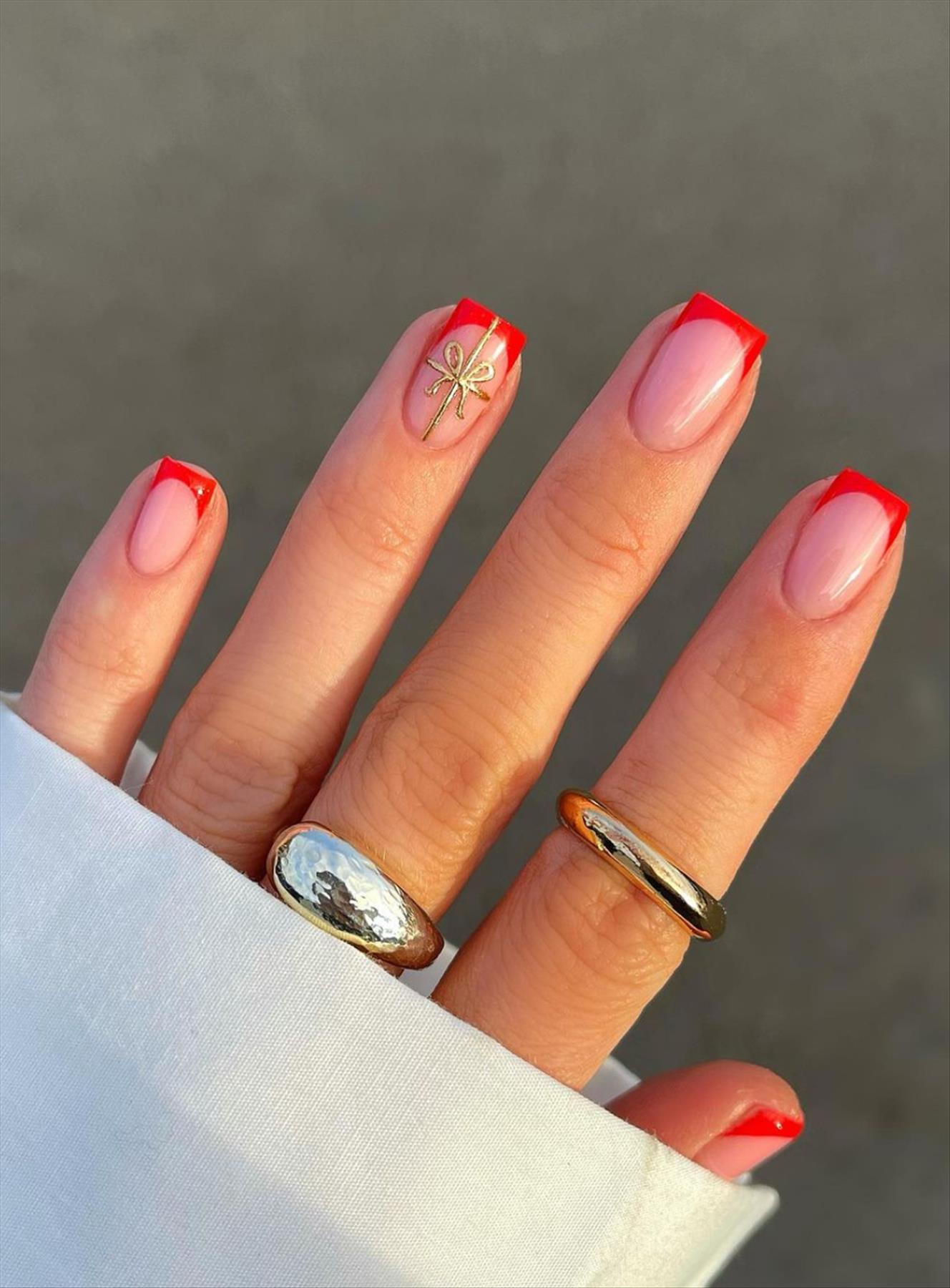 3. Red French nails for new year's nail design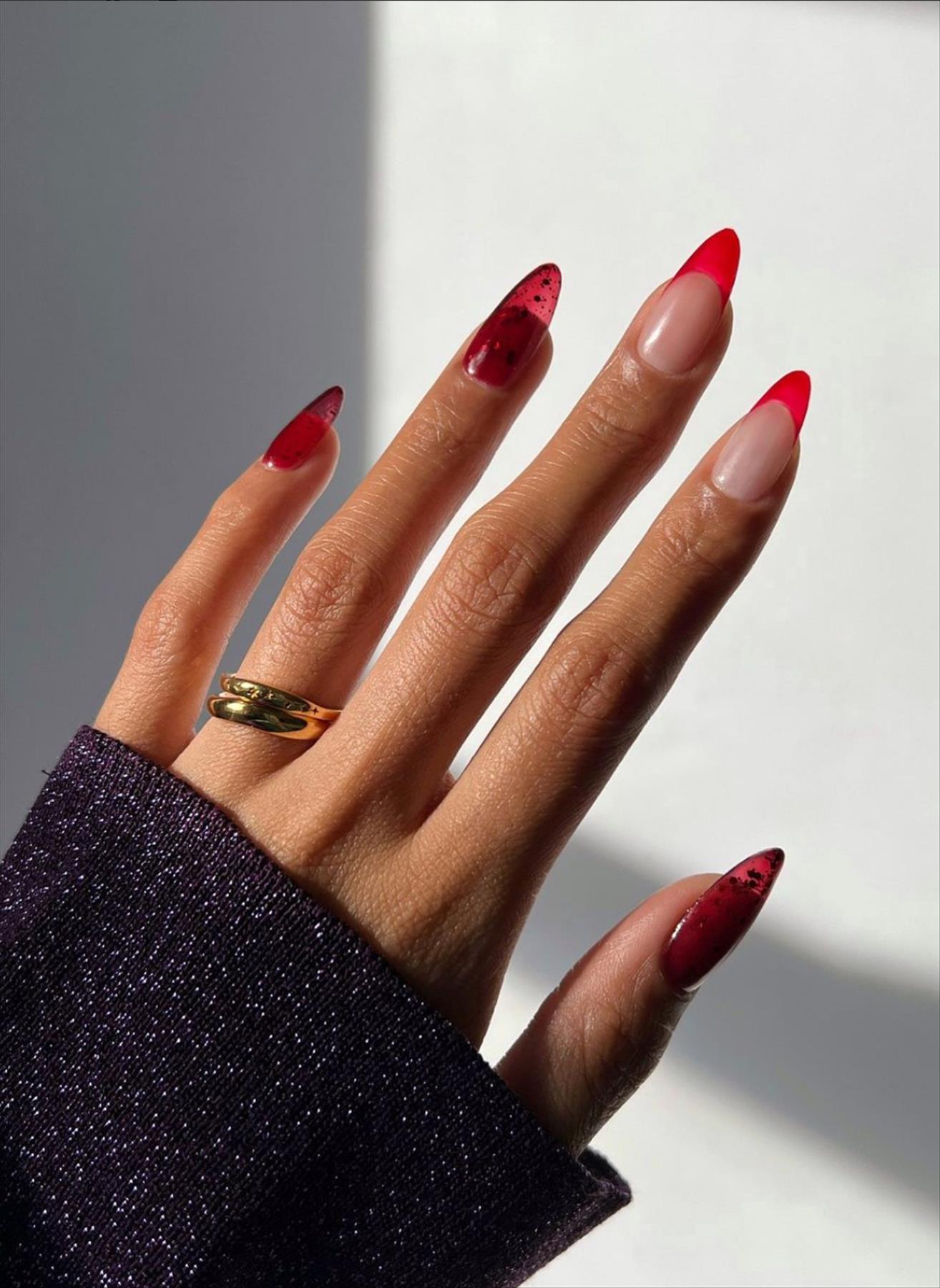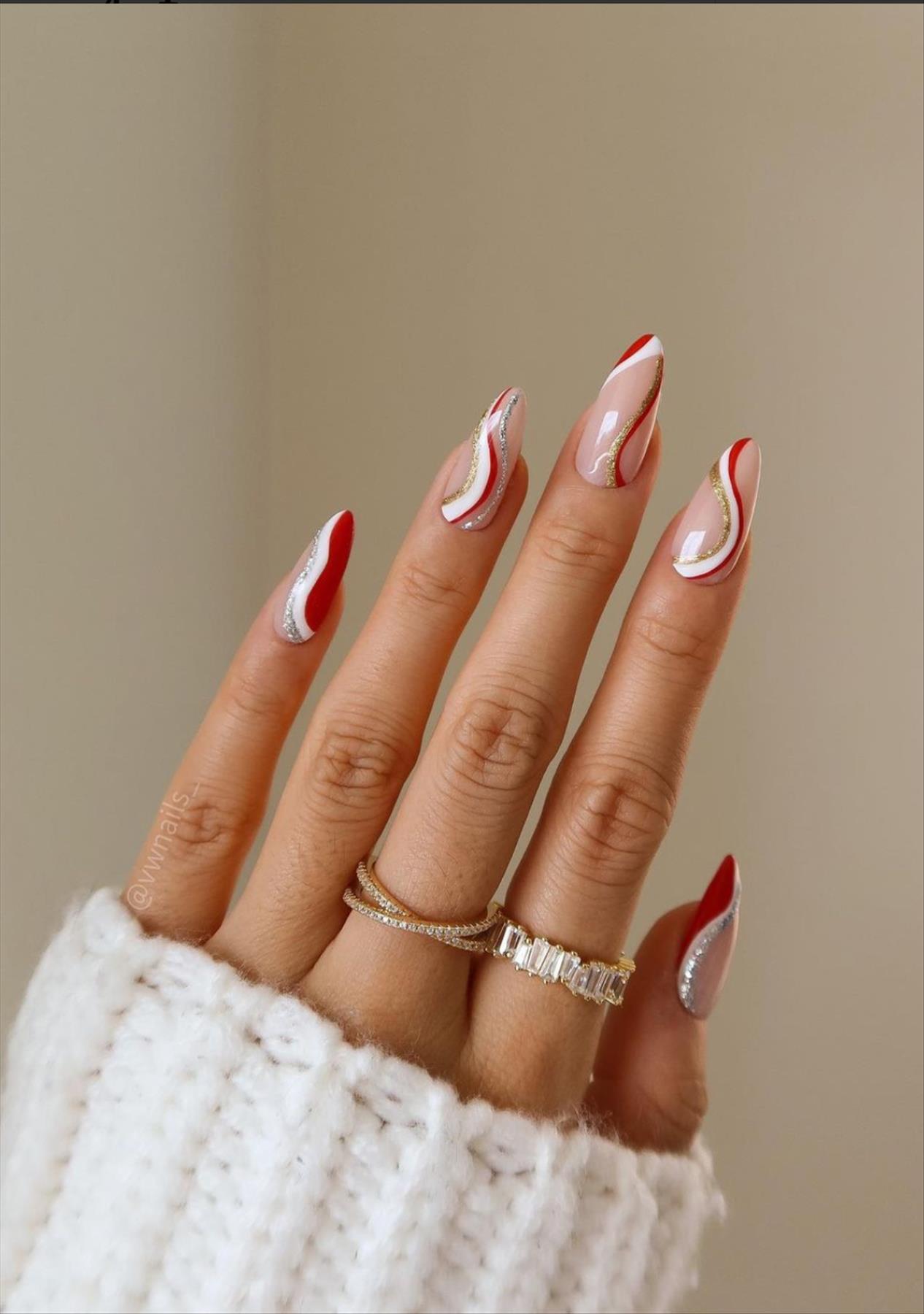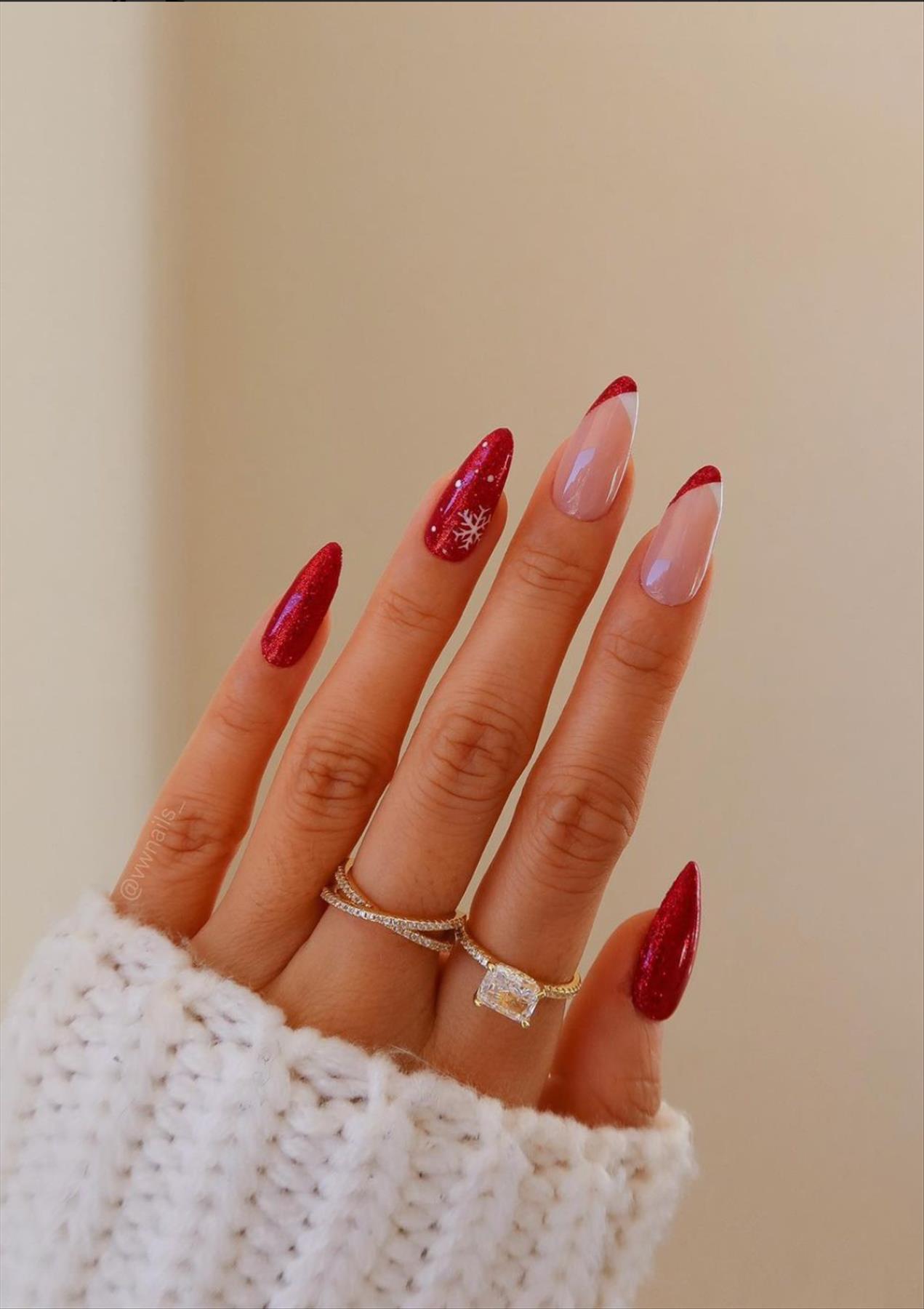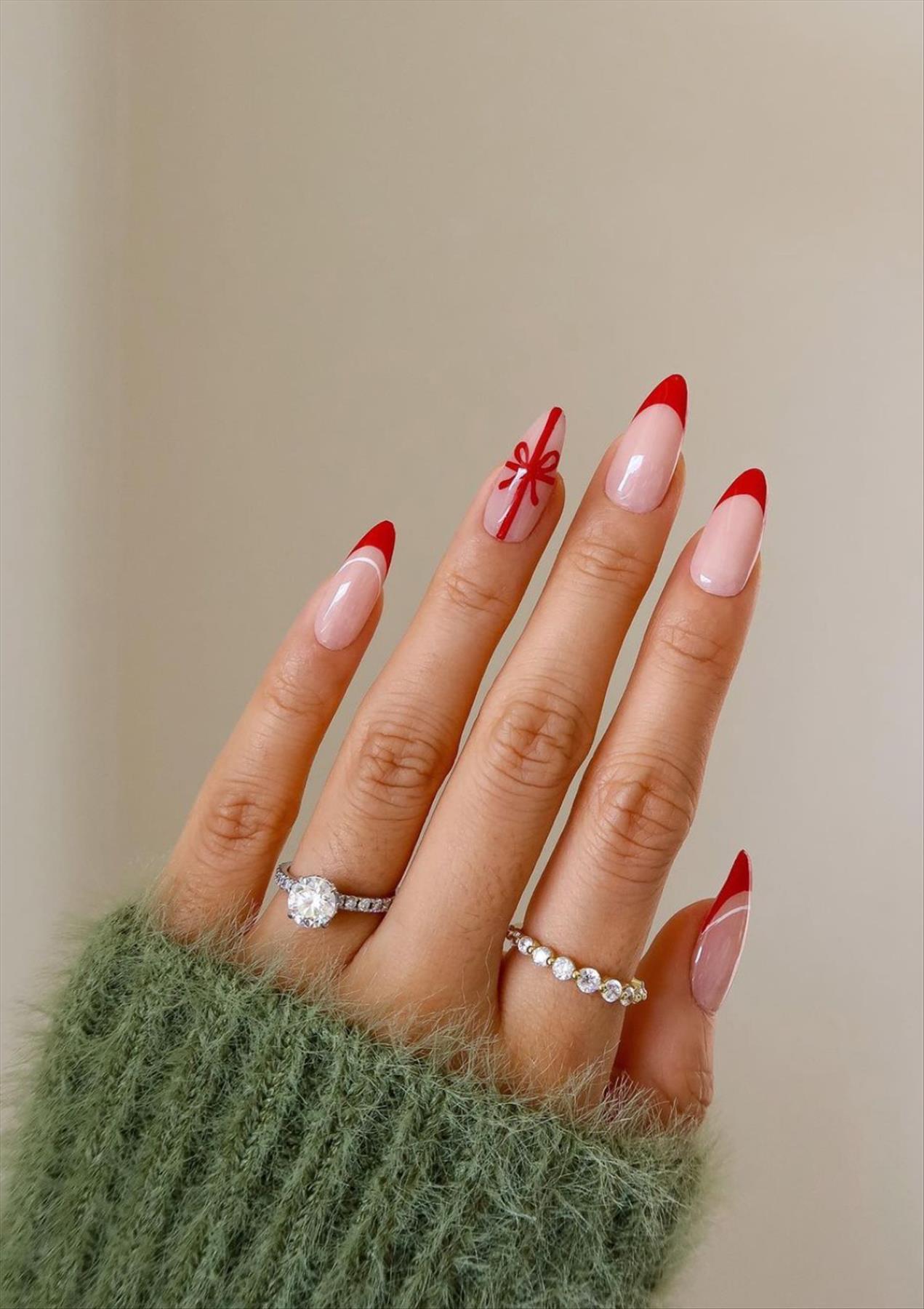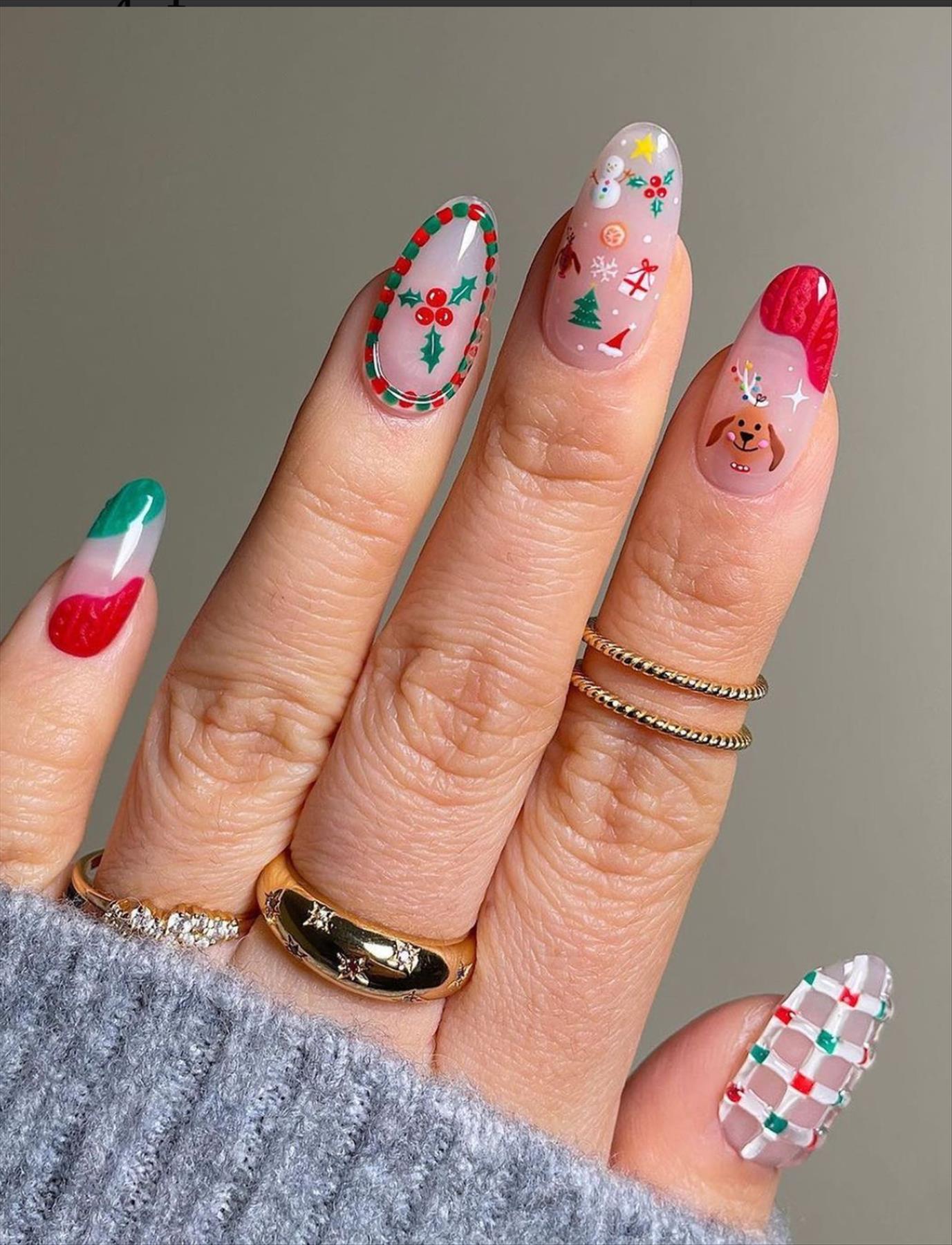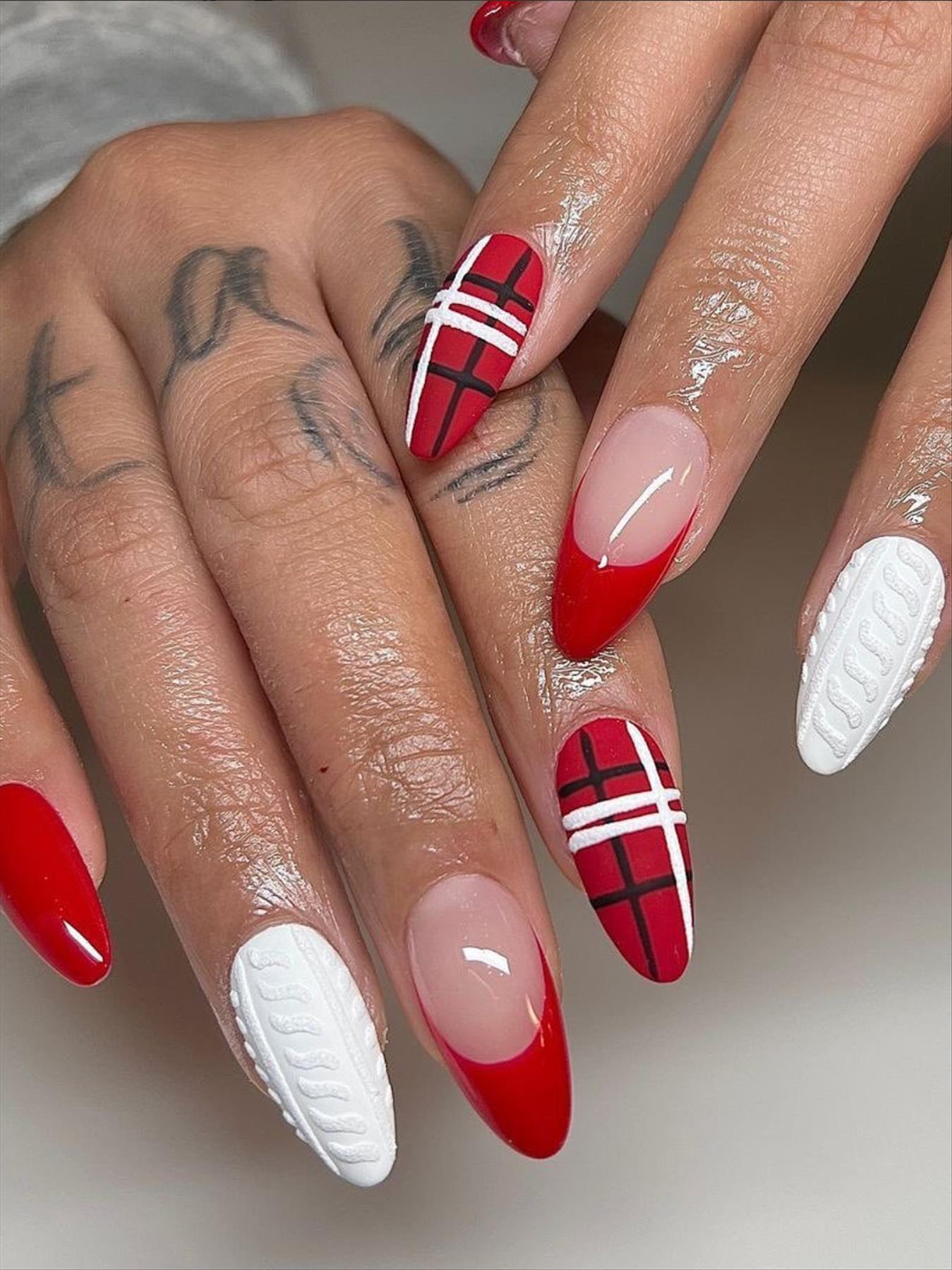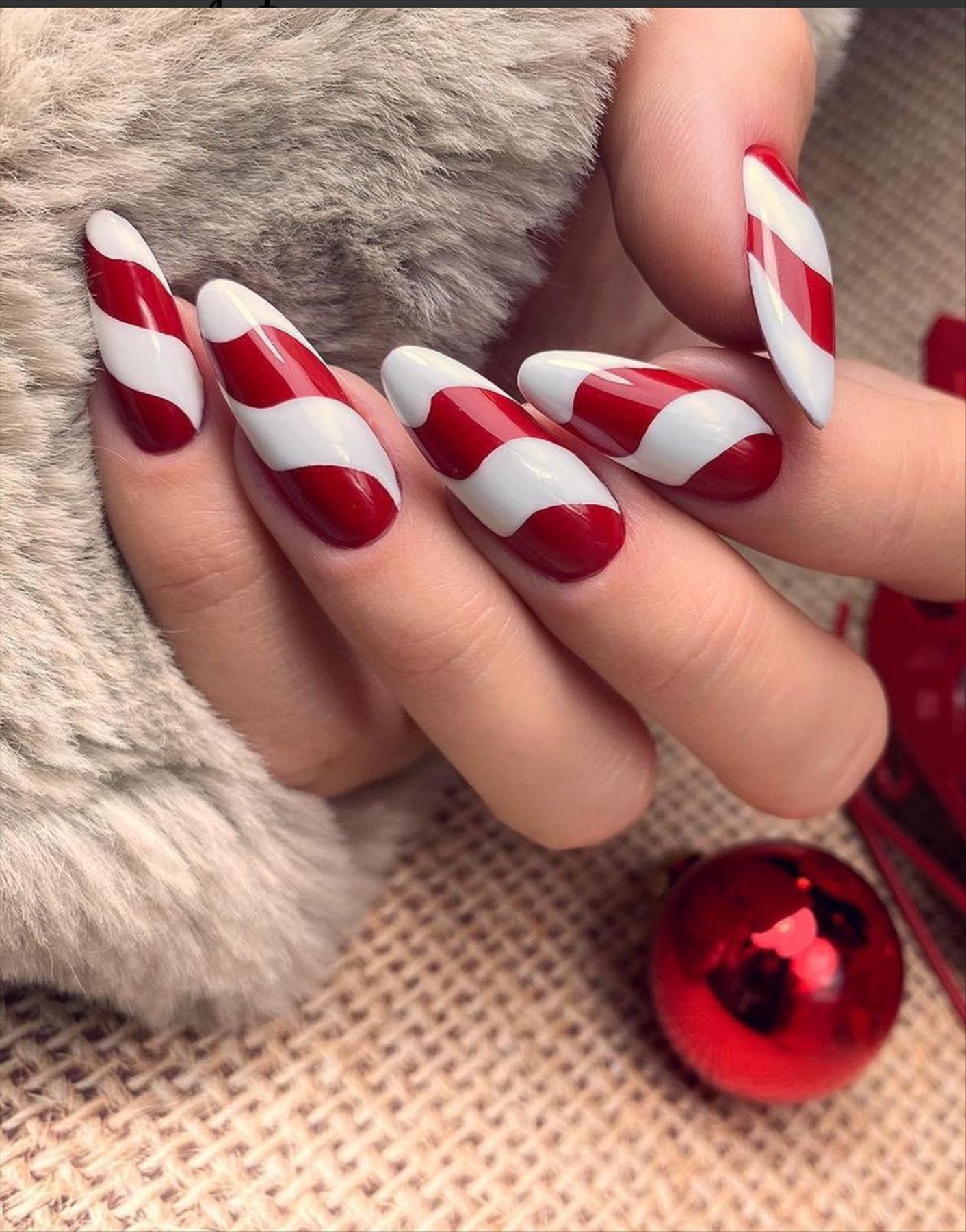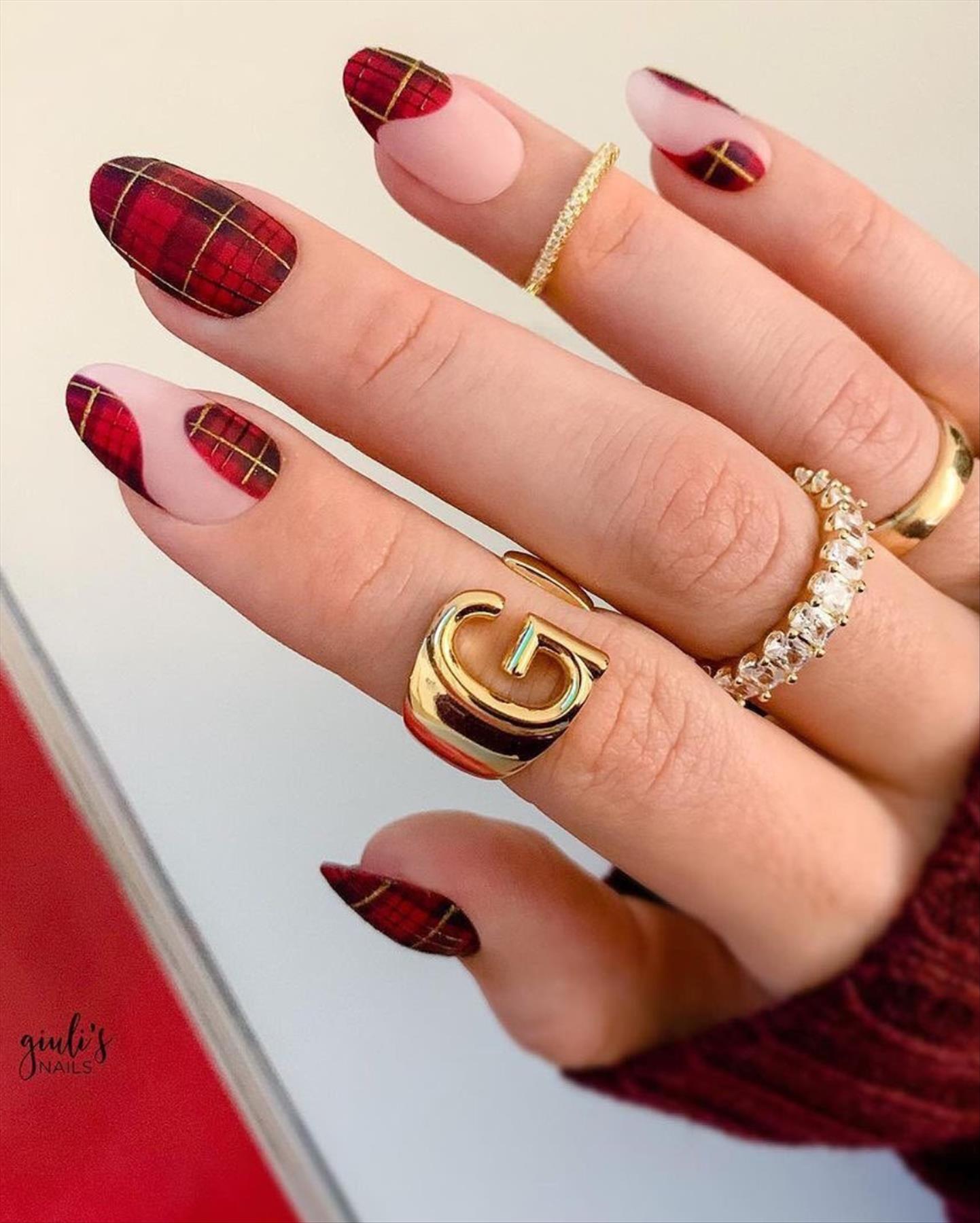 4. Classy French tip almond nails for Winter nail color trends